November 17/18 12:40 pm - New Women's Road Team Announces Roster (B.C.)

Posted by Editoress on 11/17/18

Women's road cycling in North America just got more competitive with the announcement of InstaFund La Prima.

La Prima title sponsor InstaFund, is new to cycling sponsorship. InstaFund President Adam Korbin says the new team fills a niche for women who have careers but want to continue to ride competitively. "These riders are pushing themselves in many aspects of their lives, and InstaFund is proud to support their efforts."

Uno Imports, Canadian distributor of Giordana cycling apparel, says the new La Prima kit shows exactly how Giordana can combine fashion forward design with their innovative materials like their proven FRC-PRO garments and manufacturing expertise. "The La Prima kit was a blank slate for us," Bronko Glavich of Uno Imports said. "It's exciting to work with a Women's Pro team again and to put something fresh on these riders for the 2019 season."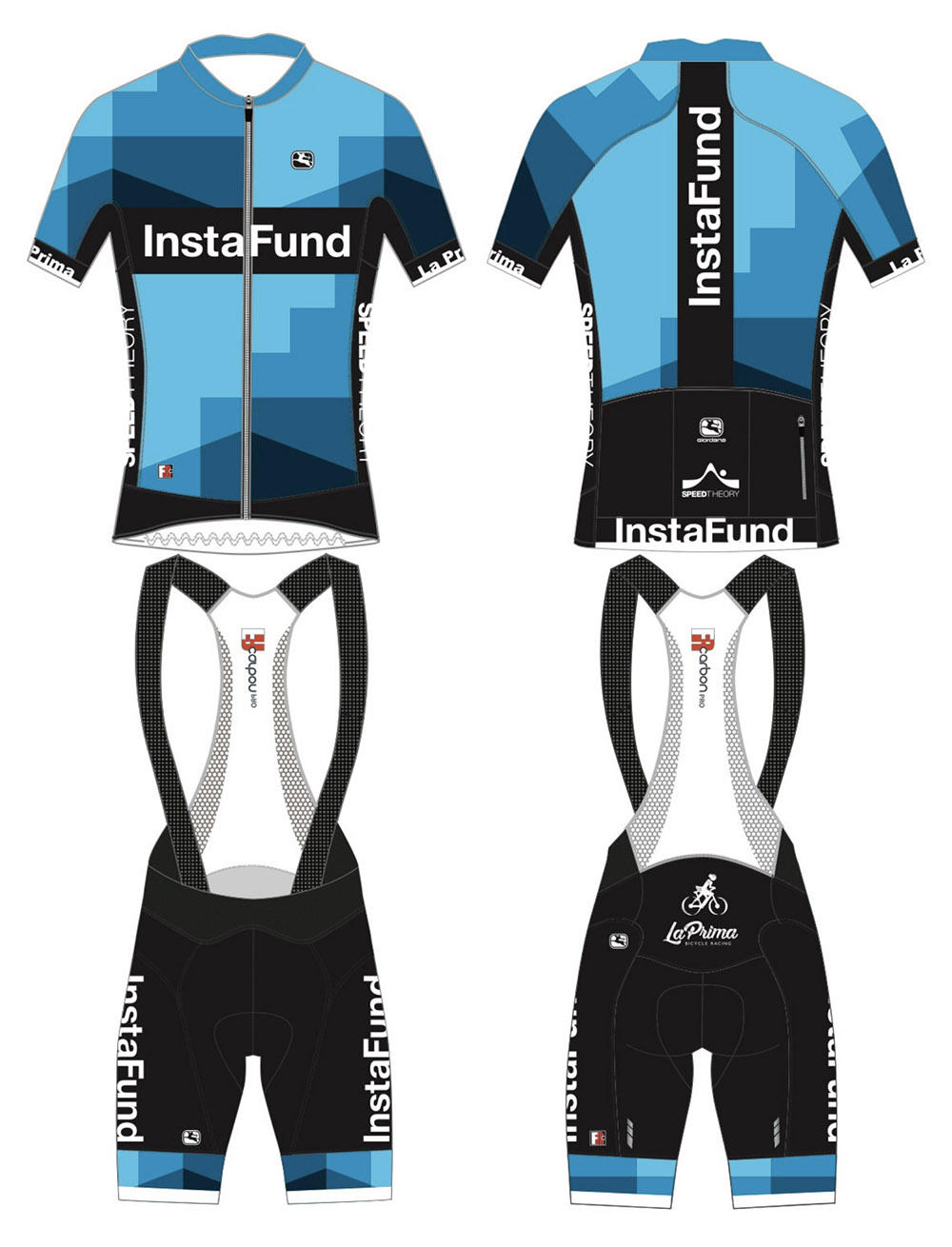 A roster of nine women from Canada and the US will compete at USA Cycling Pro Road Tour (PRT) races, and North American UCI races, including BC Superweek, which is held in Metro Vancouver every July.

Riders named to the team are: Ivy Audrain, Isabella Bertold , Esta Bovil, Helena Coney, Haley Gill, Kristen Kit, Beth Ann Orton, Michele Schaeffer and Anna Talman.

Mentor riders, Orton and Audrain, have years of PRT racing under their belts and will be an asset to the team.

Both Gill and Schaeffer had breakout seasons last year, with Gill stepping on the podium at Superweek's New West Grand Prix, and Schaffer showcasing her climbing strength at Redlands.

Bertold and Kit are both Canadian National Team athletes targeting the 2020 Olympics in their respective sports outside of cycling. Bertold, a World Cup medalist in Sailing, and Kit a national rowing team coxswain.

Rounding out the roster are rising U23 talent Anna Talman, downhill mountain biker turned road cyclist Helena Coney and 2018 UCI Masters Road Race Bronze medalist Esta Bovil.

As well, the team has a key signing with on-road leadership by Directeur Sportif Shawn Clarke.

I'm inspired by the caliber of talent on this team", says Korbin. "Our first-year goals are conservative but I know these riders will be competing for wins at every race."

Title sponsor InstaFund is a Vancouver based private mortgage investment firm.

Ivy Audrain (USA)
Isabella Bertold (CAN)
Esta Bovil (CAN)
Helena Coney (CAN)
Haley Gill (CAN)
Kristen Kit (CAN)
Beth Ann Orton (USA)
Michele Schaeffer (CAN)
Anna Talman (CAN)