December 30/18 21:18 pm - The End of an Era - Mike Barry Sr Passes Away

Posted by Editoress on 12/30/18

We are very sad to report that Mike Barry Senior passed away on Saturday (December 29th), at the age of 80. Mike was the father of professional road rider Michael Barry but, long before that, he was one of the individuals that brought the European sport of cycling to Ontario.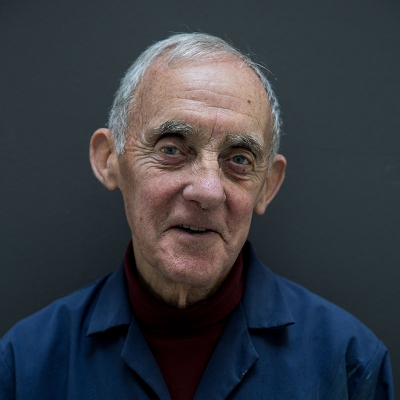 Mike Barry started Mariposa bicycles in 1969, building custom steel bikes for racers and touring cyclists in Toronto at a time when it was almost impossible to find a 'real' bike in Canada, unless it was imported from Europe.

In 1972, he, along with Mike Brown, opened Bicyclesport on King Street in Toronto. While most bike shops in Toronto at the time sold and serviced CCMs and Raleighs, Bicyclesport was almost a temple to the sport, carrying Campagnolo, Huret, Simplex, Sachs, Brooks, Sturmey Archer, Detto Pietro and other brands. They produced Mariposa bikes, but also sold many other top European - especially British - brands.

I remember coming to Toronto in 1974 and visiting Bicyclesports for the first time and it was a revelation - purely bikes, no skates and hockey gear, glass-topped cabinets full of exotic cycling gear and grey carpeted floors. It was almost like visiting a high-end jewellery store for cyclists.

It was a different era; hard to understand these days, when any information or product is available at your fingertips through the internet. In those days, anyone interested in cycling relied on stores like Bicyclesport and guys like Mike Barry; they were key to the development of our sport.

I got to know Mike over the years as we crossed paths in the bike industry and the sport - a soft spoken man with a wry sense of humour and an abiding passion for cycling; racing, touring and randonneuring.

The last time we actually worked together in any sense was when we restored a 1974 Raleigh Professional Mk IV to mark the 125th anniversary of Raleigh [see 1974 Raleigh Professional Restoration - You CAN Go Back], in 2012.

Mike was already semi-retired at that point, keeping his hand in with restoration work at Bicycle Specialties, but agreed to help us with this restoration project - he had sold this particular model at Bicyclesports!

Since then, we have seen Mike sporadically - at the Toronto Bike Show or local bike races. He always made a point of saying hello and chatting about the state of the sport.

We are extremely sorry to have to report the passing of Mike Barry, and offer our sympathies to his son Michael Barry, who has taken over Mariposa Bicycles.
Photo courtesy Mariposa Bicycles