January 3/19 14:22 pm - Scott-SRAM Adds Courtney & Forster

Posted by Editoress on 01/3/19

Thomas Frischknecht's Swiss-based Scott-SRAM mountain bike team has bolstered its squad significantly leading into the 18 months before the 2020 Olympics, with the addition Elite women's world champion Kate Courtney of the United States, and Lars Forster, the European champion. They join seven time Elite men's world champion and current Olympic champion Nino Schurter, as well as Andri Frischknecht. Matthias Stirnemann and Michiel van der Heijden are leaving the team.

"I am very excited to join the SCOTT-SRAM Team," said Courtney. "This team represents an incredible opportunity for me to work with the legendary Thomas Frischknecht and ride alongside talented teammates, notably current Men's World Champion Nino Schurter. The team has a very unique atmosphere, which both maintains a champion standard and continues to breed enthusiasm and love for the sport on all levels. I am honoured to have the chance to learn from such knowledgeable individuals with a strong passion for the sport and a wealth of experience chasing big goals and achieving Olympic dreams. With their support and a shared vision for the future, I am eager to get to work and see what we can accomplish together in 2019 and beyond."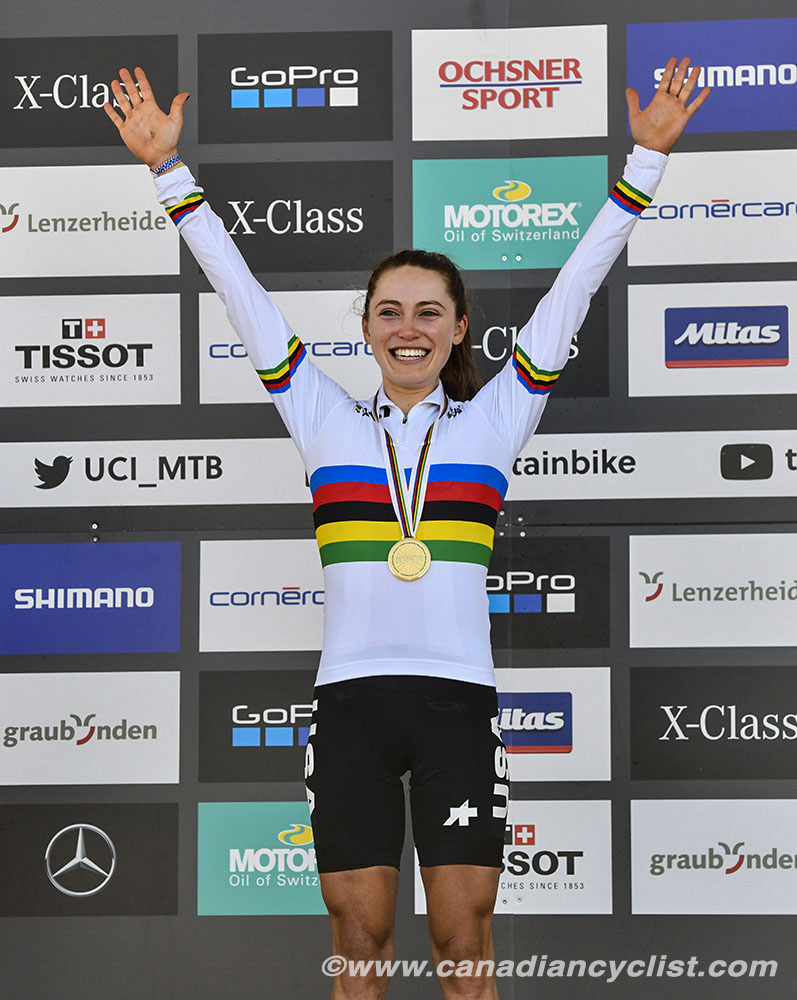 Kate Courtney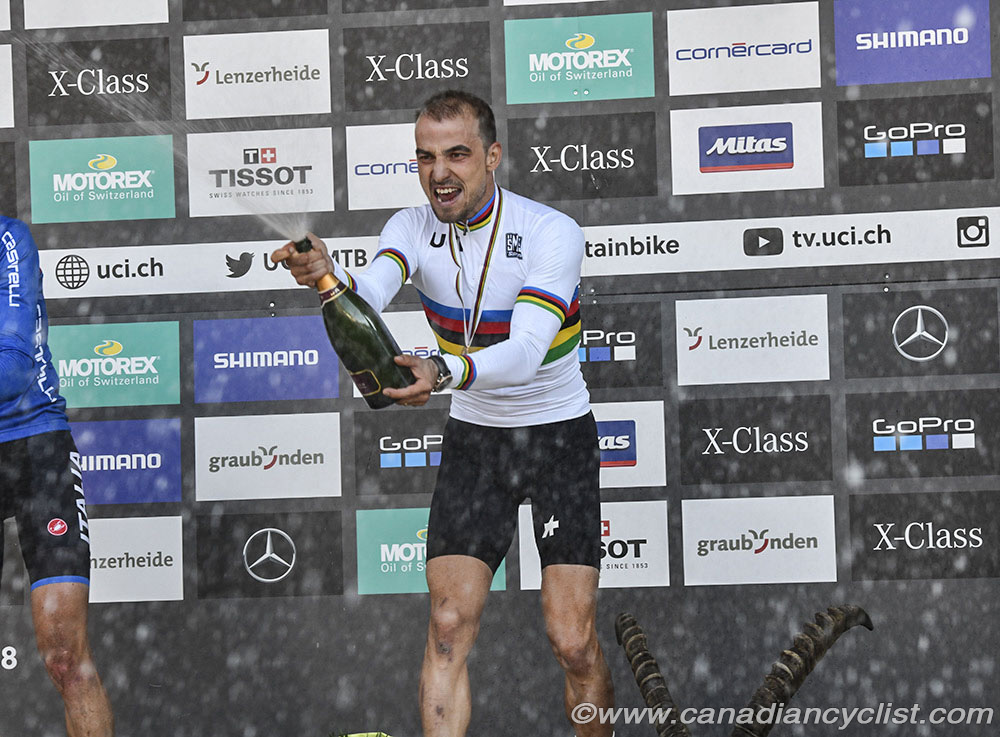 Nino Schurter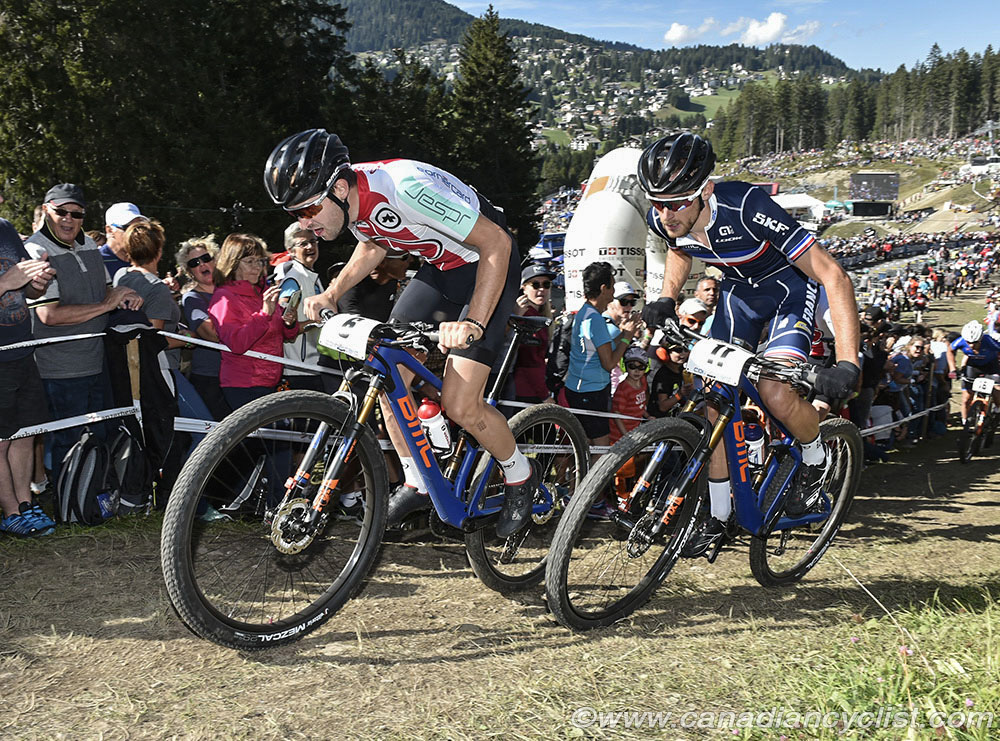 Lars Forster (left)
Team director Thomas Frischknecht is super stoked about his future team. "We are going into the 18th season with this team and the roster never looked more promising, having both World Champions and the European champion in our colours. It's great to have a women back on the team. Together with our established staff we are going to have a fun time racing!"