January 26/19 14:17 pm - Strong Performances by Canadian Sprinters at Hong Kong World Cup

Posted by Editoress on 01/26/19

The Canadian sprint squad rode well on Saturday, Day 3 of the final round of the UCI Track World Cup, in Hong Kong. Hugo Barrette finished sixth in the men's Keirin, while Kelsey Mitchell was sixth in the women's sprint.

Barrette made the medal final for the second consecutive weekend, but it was a bittersweet result after he was relegated from the bronze medal spot when officials ruled he had left his lane during the final sprint. The Canadian team argued that he moved after he was bumped by the Korean rider [Jeseok Oh], but lost the ruling. Barrette finishes the six event World Cup series in second place with 1400 points, tied atop the standings with Matthijs Buchli of the Netherlands; Buchli takes the title by virtue of a win in an earlier round.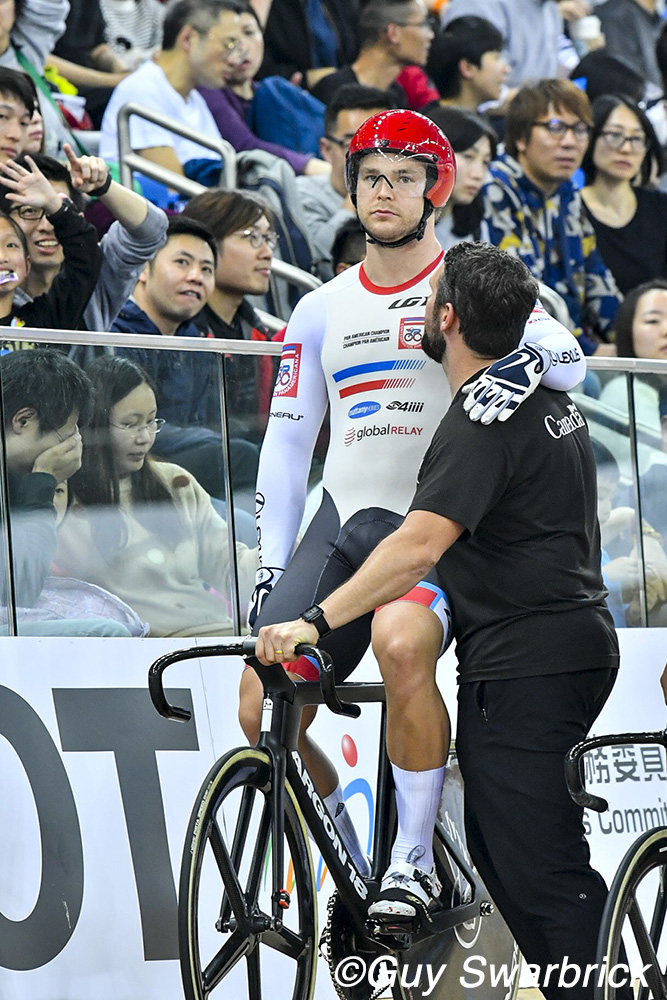 "It's a bad decision, in my opinion," said Barrette. If it would have been anyone else the commissaires would not have relegated, but they clearly have a [chip] against me. I do not know why, but it became clear, it's been like that all season. I had a great race and I did it well. It's just a decision that is once again very debatable. It's a shame because it is not a lack of form."

In the women's sprint, NextGen rider Kelsey Mitchell had a career-high result, going all the way to the quarterfinal round to finish sixth in the competition. After qualifying tenth, Mitchell won both her 1/16th and eighth-final races; the latter against former World Cup medalist Katy Marchant of Great Britain. Amelia Walsh qualified 25th, but was knocked out in the 1/16th final round.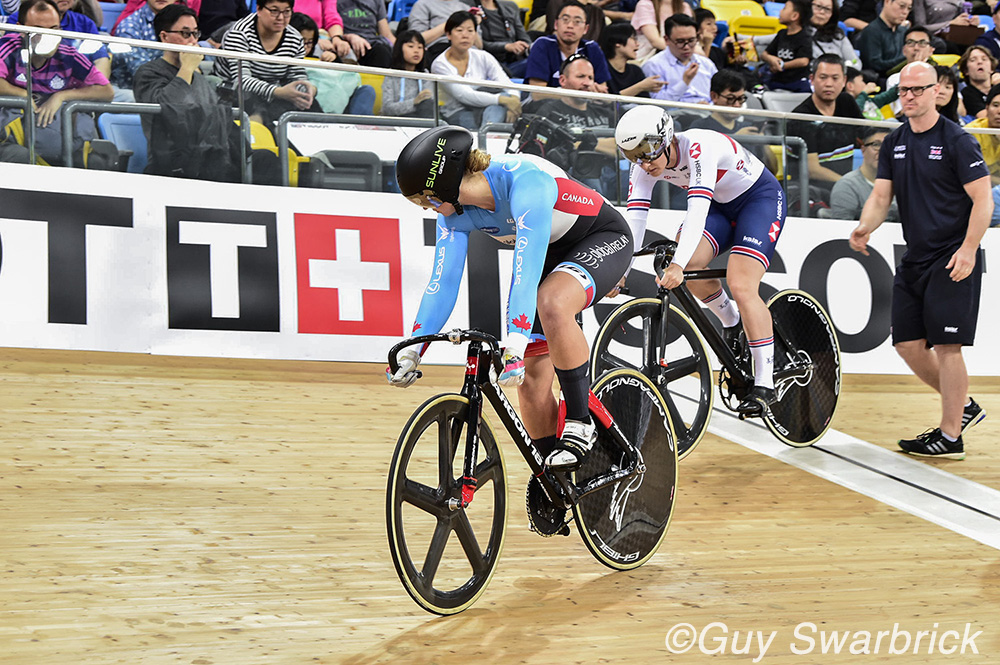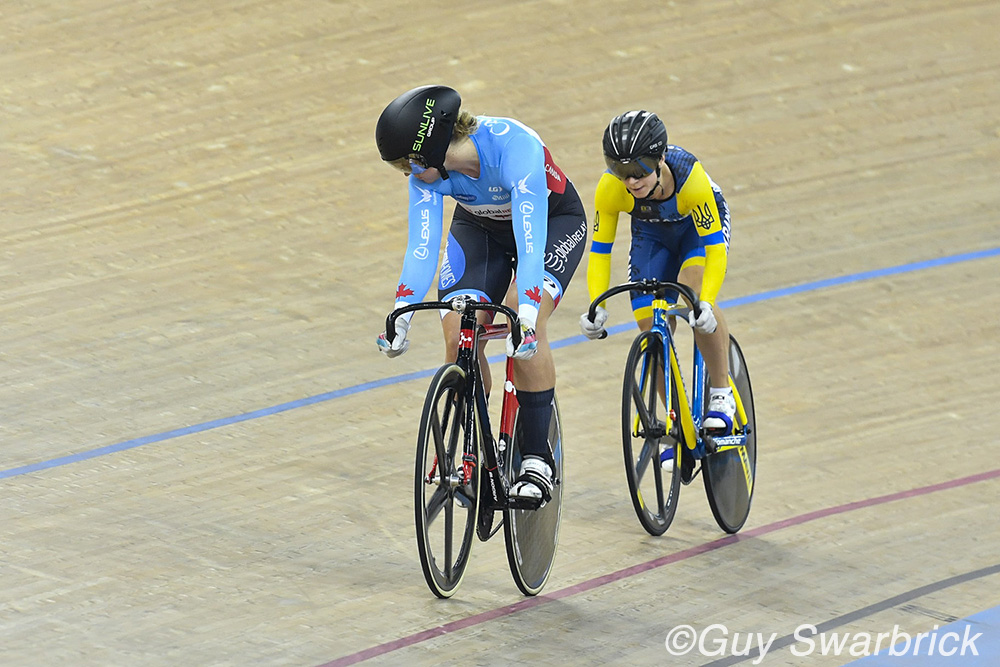 "Kelsey's result today is very exciting for the future of our sprint program," said Franck Durivaux, national sprint coach. "She is still super inexperienced and has a huge margin for progression. As for Hugo, he raced perfectly in the Keirin but was relegated in the Final. Of course, we don't agree with the officials' decision but in cycling you cannot appeal. It's a shame, because it cost him the chance to stand on the podium once again. Despite this, I'm proud to see him race to his potential, and we can expect some great performances from him In the near future."

In other Canadian results over the first three days, the NextGen women's Team Pursuit squad finished eighth, Aidan Caves was 16th in the men's Omnium, Maggie Coles-Lyster and Devaney Collier were 14th in the women's Madison, and Mitchell/Walsh were 12th in the women's Team Sprint.
Track World Cup Hong Kong: Day 1 results
Track World Cup Hong Kong: Day 2 results