March 14/19 13:49 pm - Woods Renews with EF Education First

Posted by Editoress on 03/14/19

EF Education First Pro Cycling is thrilled to announce Mike Woods has signed a multi-year extension with the team.

"The direction of the team, the idea of exploring the world - it all really meshes with what I believe in," said Woods. "I feel very fortunate to be on a team that values what I naturally value - education, exploration, community.

"Riders can be themselves on this team," added Woods. "They can be individuals. They can speak their minds. It makes for a fun environment, an interesting environment. I have good friends on this team because of how Jonathan Vaughters has chosen to build the roster. It's an interesting group of guys not just on the bike but off the bike as well. I could go on for ages about how great this team is, how great the guys are. I'm really happy here, and I'm super stoked to stay."

Woods enjoyed a breakout season in 2018, finishing second at Liège-Bastogne-Liège, winning his first Grand Tour stage at the Vuelta a España and taking the bronze medal at the 2018 Road World Championships in Austria.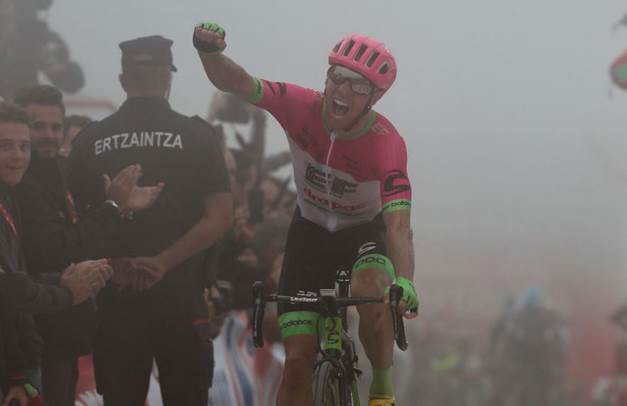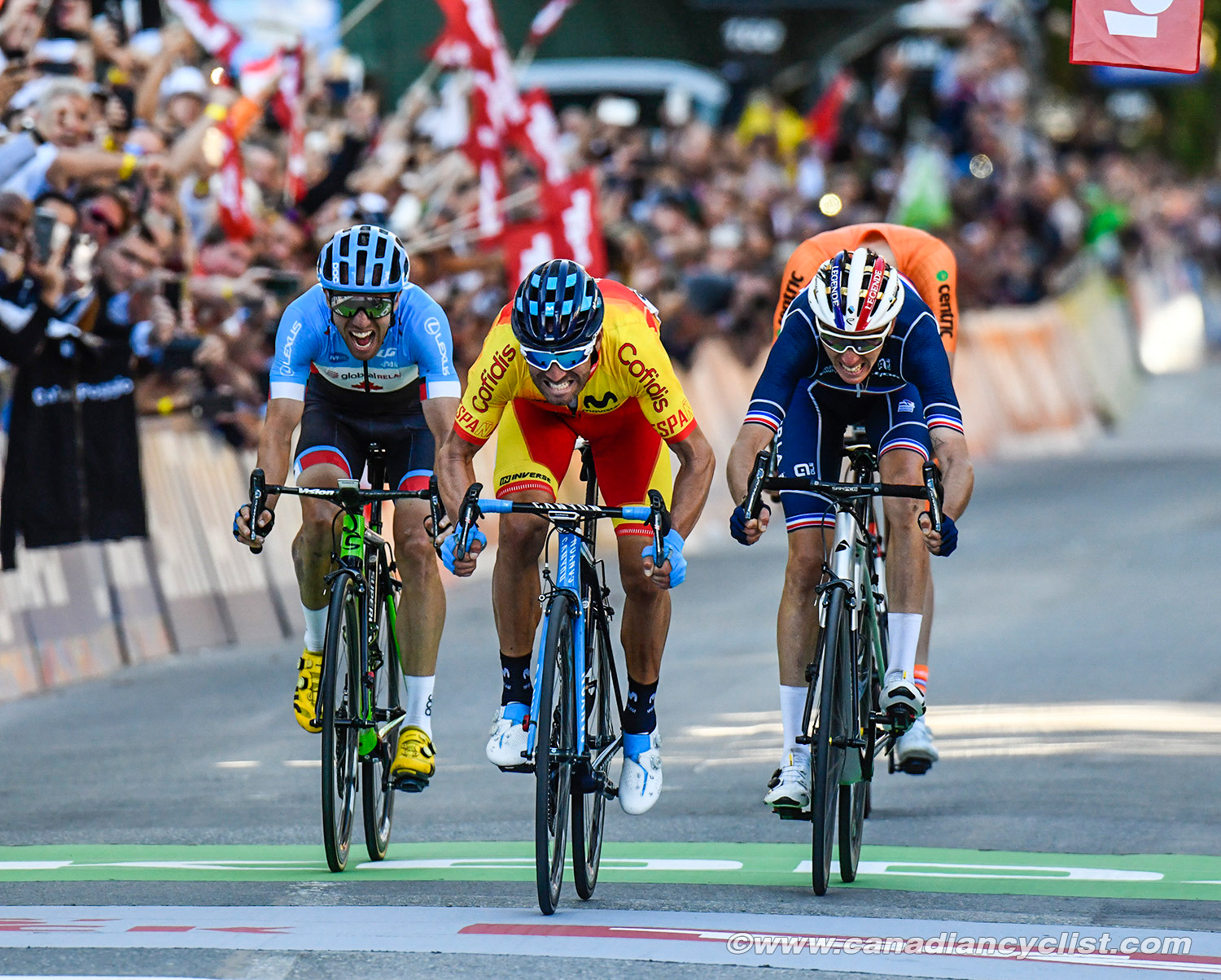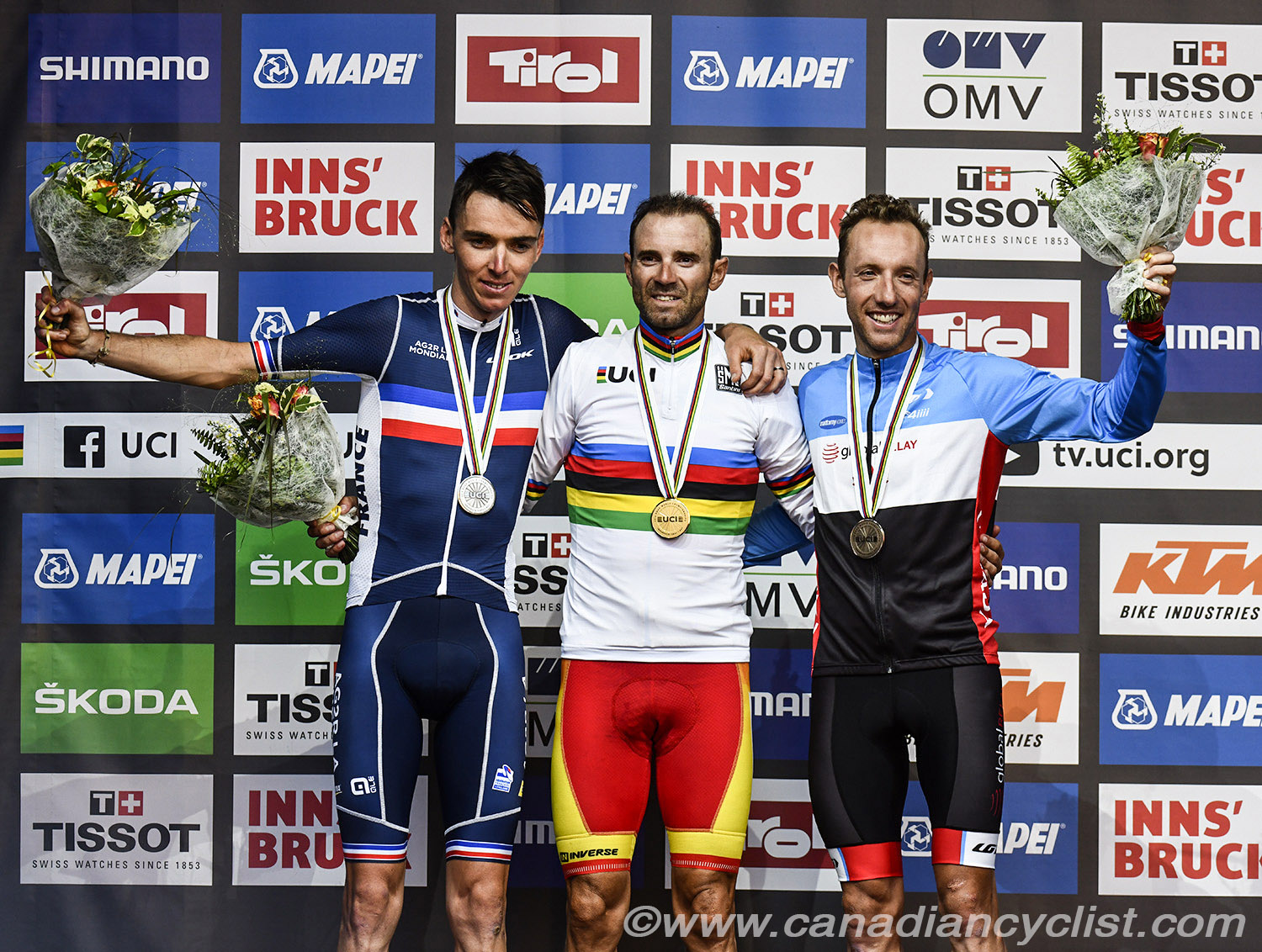 It was after that Vuelta stage that more people would come to understand both Woods' talent and his story: Woods publicly dedicated that emotional victory to a stillborn son, Hunter, he and wife Elly had lost two months prior.

"There were so many people on side of the road today just screaming my name. My director Juanma [Garate] was on the radio and in the last 500m he said, do this for your family," Woods said that day, tears welling up in his eyes. "I wanted to win so bad for him, and I did ... I did."

"I came to the team not knowing who I was as a cyclist and what I was capable of," Woods said. "I didn't fit the typical neo-pro role. I'm lucky to have had the directors and team managers believe in me.

"I had no experience in the WorldTour when I joined the team, but JV said I could win an Ardennes Classic," added Woods. "Knowing what I know now, that was a bold prediction for him to make about me at the time. I had not shown anything that truly indicated I could win a Classic - but he was right. I haven't won one yet, but with the results I got last year, these are races we know I can win."

Standing on the top step of the podium at one of the Ardennes races is high among Woods' future ambitions. He hopes to start the 2019 Tour de France, and he's excited about the opportunities on offer at the 2020 Olympic Games in Tokyo.

"I really want to try to win some big races now," said Woods. "I'm starting to figure out how to win in the WorldTour. That doesn't mean I'm going to win every race, have success in every race. I know I will have some big failures [...] but I'm much more consistent now. I have a better understanding of my fitness and can better predict how I will perform."

Since joining the team in 2016, sport director Juanma Garate has worked closely with Woods.

"I have to laugh when you ask me about Mike's future because I have said the same sentence to him over and over since his first month with the team," said Garate. "I always repeat to him 'You don't know what your limit is.' It was true then, and it's still true now. He doesn't know. We don't know. He's kind of a new rider with the maturity of a 31-year-old. He's progressing all the time."

A latecomer to professional cycling, Woods played hockey growing up before finding success in running. He set the Canadian junior record in the mile (3:57:48) and the 3km (7:58:55). Both records still stand today. Woods earned a track scholarship to the University of Michigan, competed for the Canadian national team and harboured ambitions of becoming one of the world's best milers, before becoming injured.

"We had our eyes on Mike for a long time before we actually signed him. His talent was clear based on his running, but it's a rare runner who can figure out the bike handling and nuance of bike racing," said EF Education First CEO Jonathan Vaughters. "But at Tour of Utah in 2015, I felt he had a certain extra determination to get over those hurdles. He was a gut feeling signing. I'm so happy to see him progress so far."

"Performance wise, the sky's the limit for Mike," Vaughters added. "That's exciting for the team. But beyond that, he's just a fantastic person to have on the team. Mike Woods is all heart. He gives all he's got to his teammates. And I couldn't be happier to have him on the team."

Both the team and Woods are growing together.

"I'm really pleased with the progression of the team since I joined it," said Woods. "I had a lot of fun the first year, but it's nothing compared to the kind of fun I'm having now. As an organization, the team is far more organized, far more focused, far more clear in its goals. I'm really proud to be a part of this team, especially now with the partnership with EF.

"I'm hoping the team's approach and my performances over the last year will inspire more kids to get on bikes and more fans to cheer for a Canadian kicking it in the WorldTour."