March 14/19 16:57 pm - Silver and Bronze medals on Day 1 of Para-cycling Track Worlds

Posted by Editoress on 03/14/19

Two Medals for Canada at Para Track Worlds

Canada opened the UCI Para-cycling Track World Championships in Apeldoorn, Netherlands, on Thursday with silver and bronze medals.

Defending men's C2 world champion Tristen Chernove of Cranbrook, BC, had to settle for silver in the Individual Pursuit. Chernove qualified first, but in the medal final finished behind Australian Darren Hicks, who took the gold medal.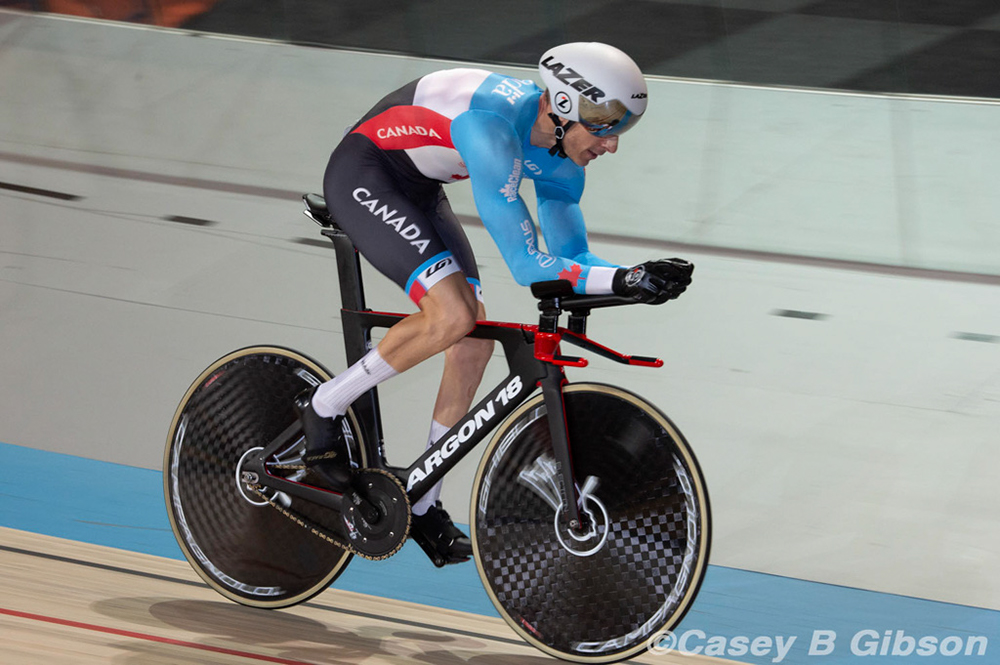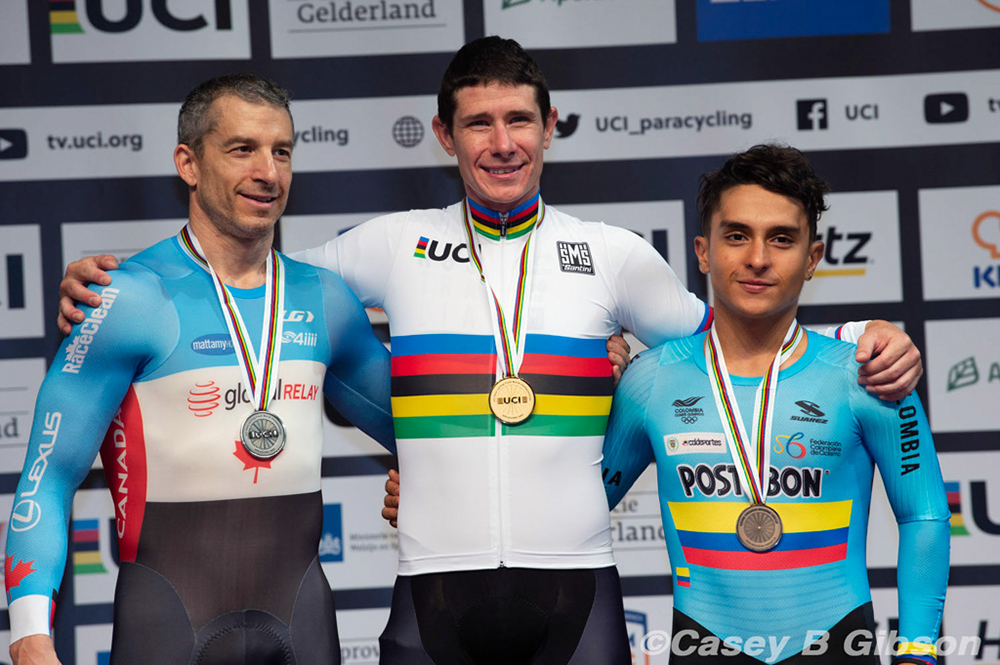 "I tried something I hadn't tried before and it didn't work," said Chernove, "so the game plan will have to change for next time. I went out there trying to win the final by catching my opponent in the first kilometre and that didn't work out. It's a well deserved win for Darren Hicks."

In the men's C1 competition, Ross Wilson of Sherwood Park, Alberta, qualified third and maintained that position in the medal final, beating Pierre Senska of Germany for the bronze medal.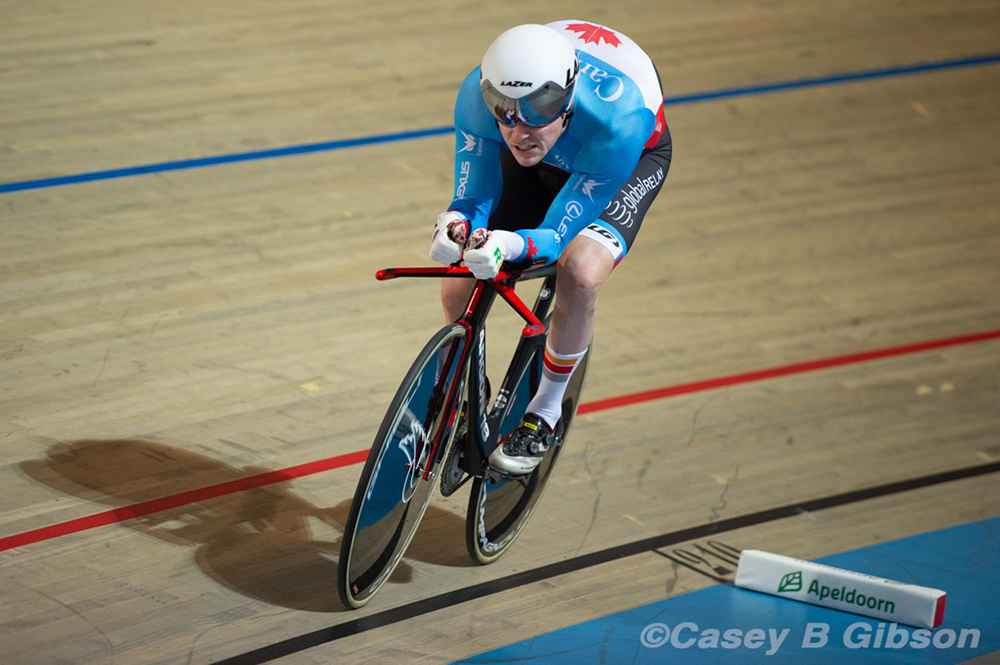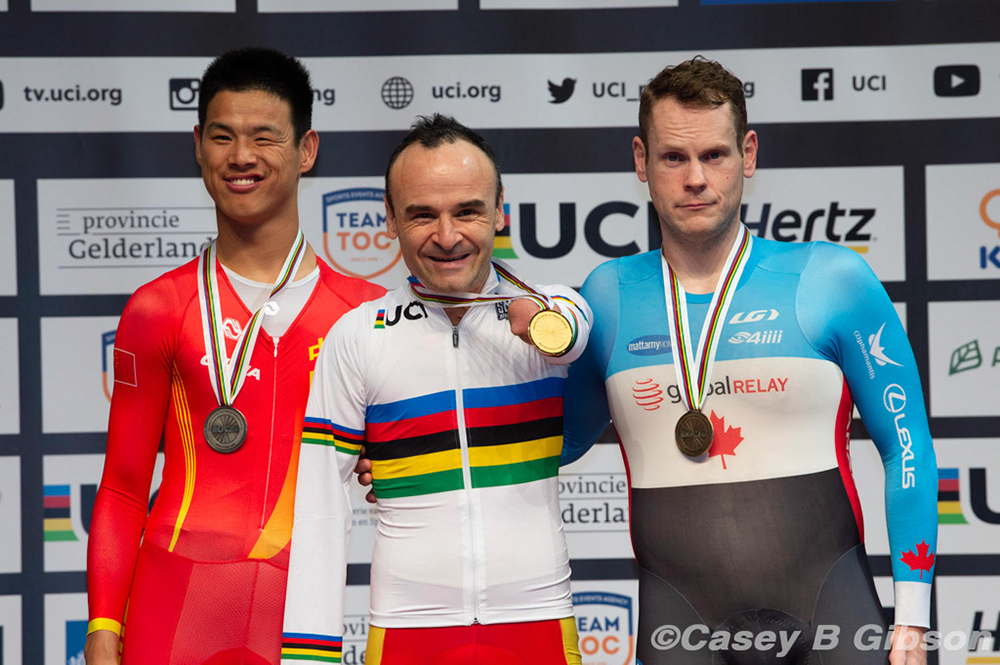 "I'm happy to see that my riding has improved," said Wilson, "although the results don't necessarily show my potential and abilities. Unfortunately, I had a bit of a mechanical in the qualifier [and did not make the gold medal race], but I was able to put in a repeated effort [in the bronze medal final] and it was rewarding to finish the race as strong as I did."

In other Canadian results, Marie-Claude Molnar and Keely Shaw both competed in the women's C4 500 metre time trial, finishing 11th and the 12th, respectively.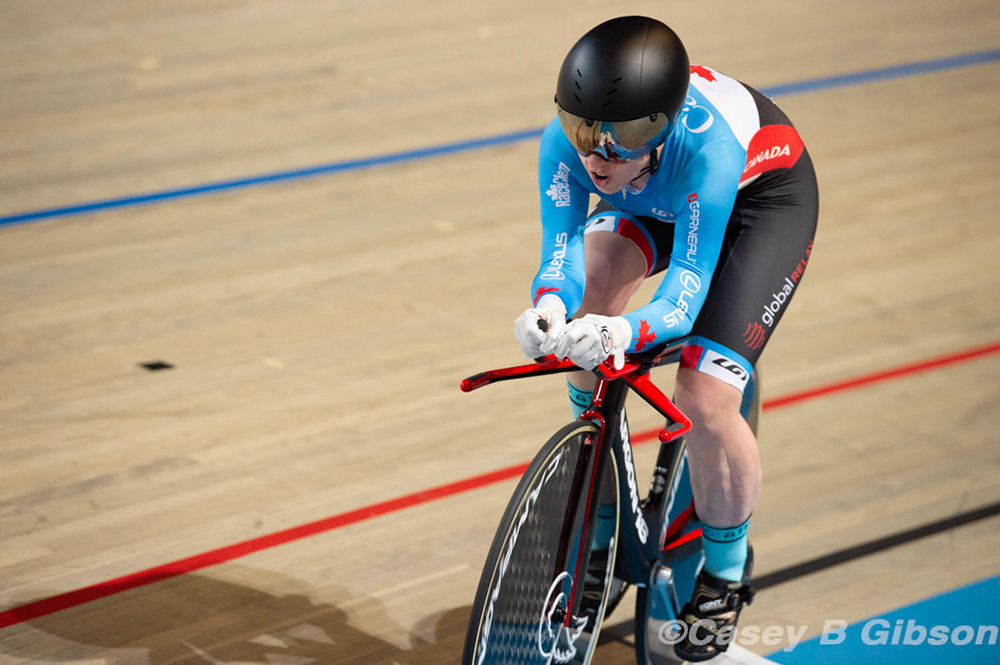 Marie-Claude Molnar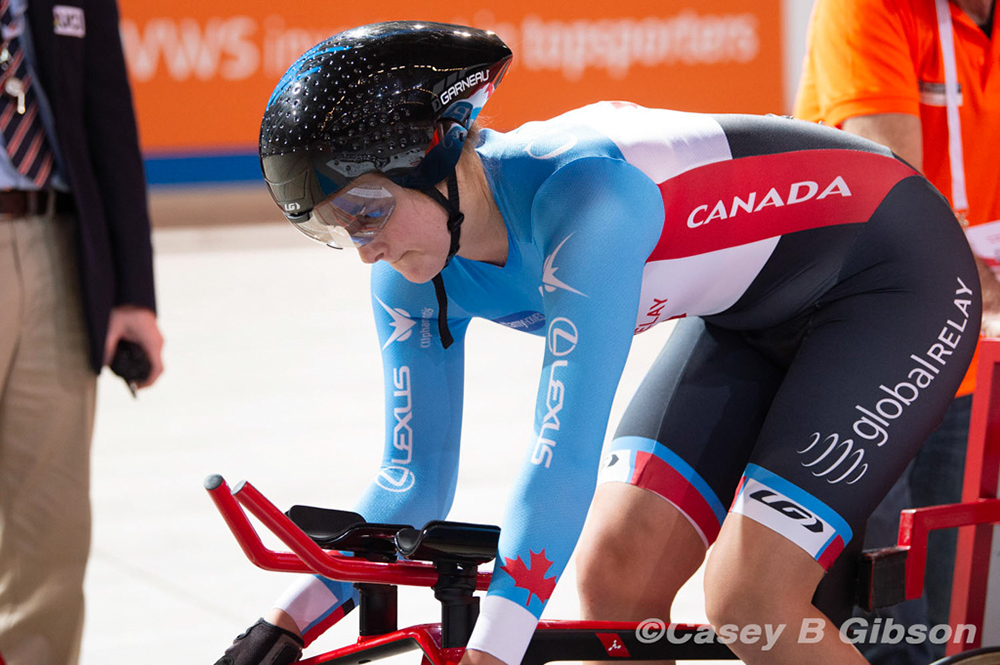 Keely Shaw
Results from the 1st Day in Apeldoorn, NED
Men C1 - Individual Pursuit

Qualifying
1 Ricardo Ten Argiles (Spain)
3:50.051
2 Zhangyu Li (China)
3:54.194
3 Ross Wilson (Canada)
3:54.443
4 Pierre Senska (Germany)
3:55.266
5 Weicong Liang (China)
3:55.282
6 Michael Teuber (Germany)
3:56.697
7 Ivan Ermakov (Russia)
3:59.845
8 Erich Winkler (Germany)
4:00.672
9 Darcy Thompson (Australia)
4:02.319
10 Mohamad Yusof Hafizi Shaharuddin (Malaysia)
4:10.018
11 Todd Key (USA)
4:11.087
12 Rodrigo Fernando Lopez (Argentina)
4:14.627
13 Carlos Alberto Gomes Soares (Brazil)
4:31.793
14 Andreas Zirkl (Austria)
4:37.820
15 Damian Lopez Alfonso (Cuba)
5:16.815
Fastest 2 riders race for Gold and Silver, 3th and 4th for race Bronze
Final
Ride for Gold
1 Ricardo Ten Argiles (Spain)


2 Zhangyu Li (China)
caught
Ride for Bronze
3 Ross Wilson (Canada)
3:55.268
4 Pierre Senska (Germany)
3:55.864

Men C2 - Individual Pursuit

Qualifying
1 Tristen Chernove (Canada)
3:42.249
2 Darren Hicks (Australia)
3:42.709
3 Guihua Liang (China)
3:42.824
4 Alejandro Perea (Colombia)
3:43.109
5 Ewoud Vromant (Belgium)
3:45.704
6 Arslan Gilmutdinov (Russia)
3:48.067
7 Ivo Koblasa (Czech Republic)
3:48.515
8 Louis Rolfe (Great Britain)
3:49.750
9 Aaron Keith (USA)
3:49.789
10 Shota Kawamoto (Japan)
3:49.842
11 Alexandre Leaute (France)
3:50.056
12 Matthew Robertson (Great Britain)
3:50.470
13 Maurice Far Eckhard Tio (Spain)
3:55.694
14 Colin Lynch (Ireland)
3:57.318
15 Nikolaos Papangelis (Greece)
3:59.010
16 Chris Burns (Ireland)
4:01.266
17 Roger Bolliger (Switzerland)
4:05.411
18 Telmo Pinao (Portugal)
4:07.951
19 Victor Luise De Oliveira Herling (Brazil)
4:13.700
20 Eduard Mihaita Moescu (Romania)
4:17.061
21 Seulchan Yeom (Korea)
4:34.893
Final
Ride for Gold
1 Darren Hicks (Australia)
3:45.390
2 Tristen Chernove (Canada)
3:48.895
Ride for Bronze
3 Alejandro Perea (Colombia)
3:39.101
4 Guihua Liang (China)
3:46.599
Women C4 500 TT

1 Kadeena Cox (Great Britain)
36.176
2 Jianping Ruan (China)
38.436
3 Katherine Horan (New Zealand)
39.846
4 Emily Petricola (Australia)
39.991
5 Elena Galkina (Russia)
40.516
6 Nikita Howarth (New Zealand)
40.903
7 Anna Grace Taylor (New Zealand)
41.282
8 Meg Lemon (Australia)
42.150
9 Katell Alencon (France)
42.198
10 Anna Tikhonova (Russia)
42.329
11 Marie-Claude Molnar (Canada)
42.922
12 Keely Shaw (Canada)
44.016