March 29/19 18:34 pm - Bear Mountain Canada Cup Preview

Posted by Editoress on 03/29/19

The first round of the 2019 Canada Cup XCO series will begin to tomorrow at Bear Mountain Resort outside Victoria, on Vancouver Island. This UCI C1 sanctioned race has attracted all the top Canadians, with the exception of Emily Batty (Trek Factory). It is also part of the UCI Junior series, and has attracted a U.S. national squad for that event. Event organizer Jon Watkins says that they are breaking attendance records.
The weather is considerably warmer and drier than in previous years (mid-teens Celcius), making the trail quite dusty in places. The course has also changed quite a bit from previous years. Instead of one long loop, it is now more of a Figure-8 centred around the start/finish zone.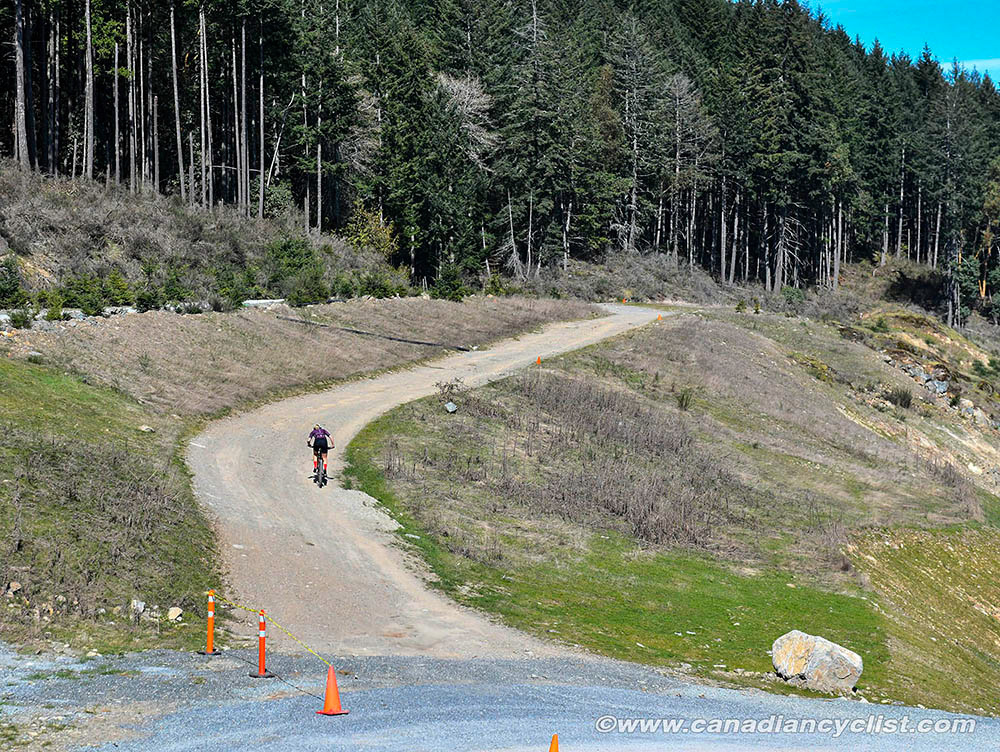 A final gravel sections ends the first long climb of over a kilometre
The start remains the same, with a long paved climb, however, instead of heading into singletrack at the top, it continues with some more climbing on a gravel road before heading into the forest for a flowing section of singletrack that turns back towards the finish area.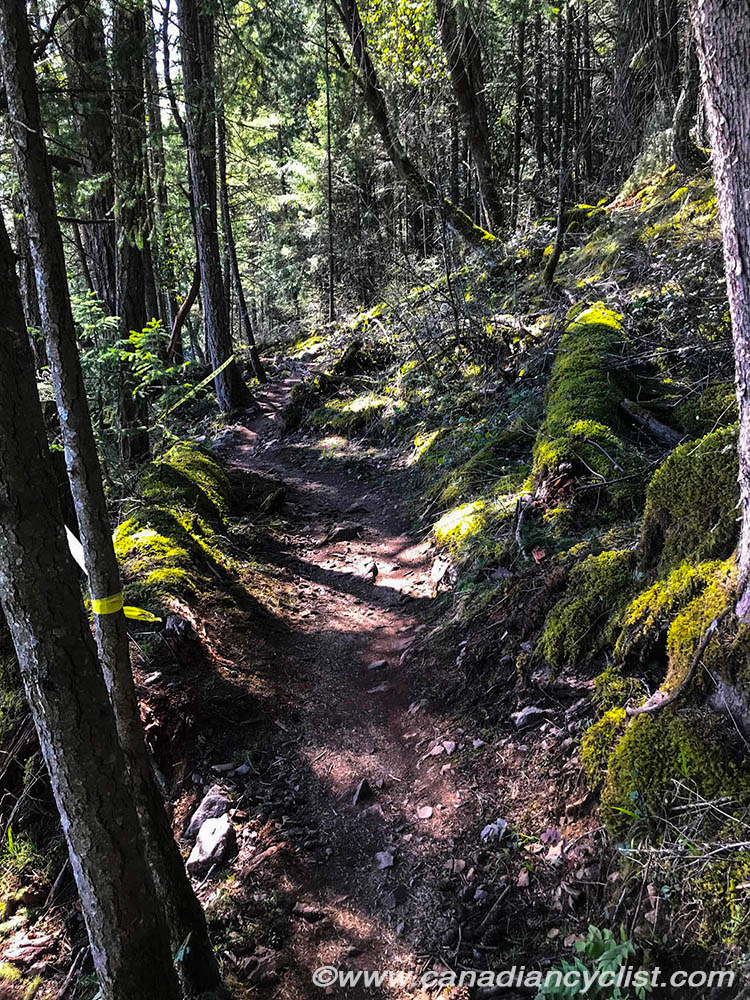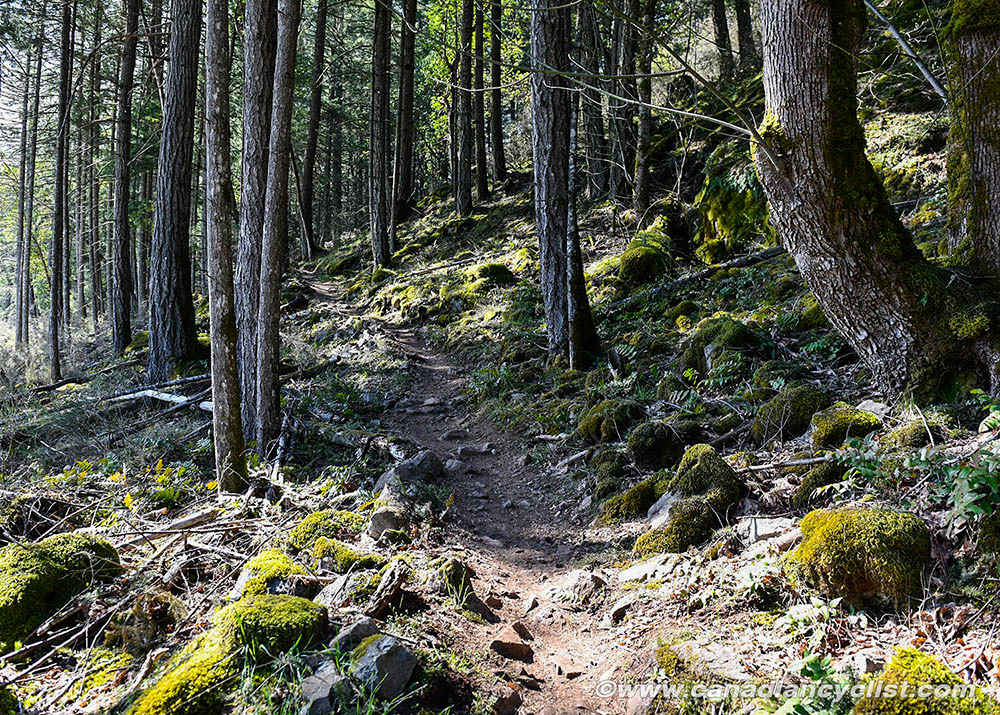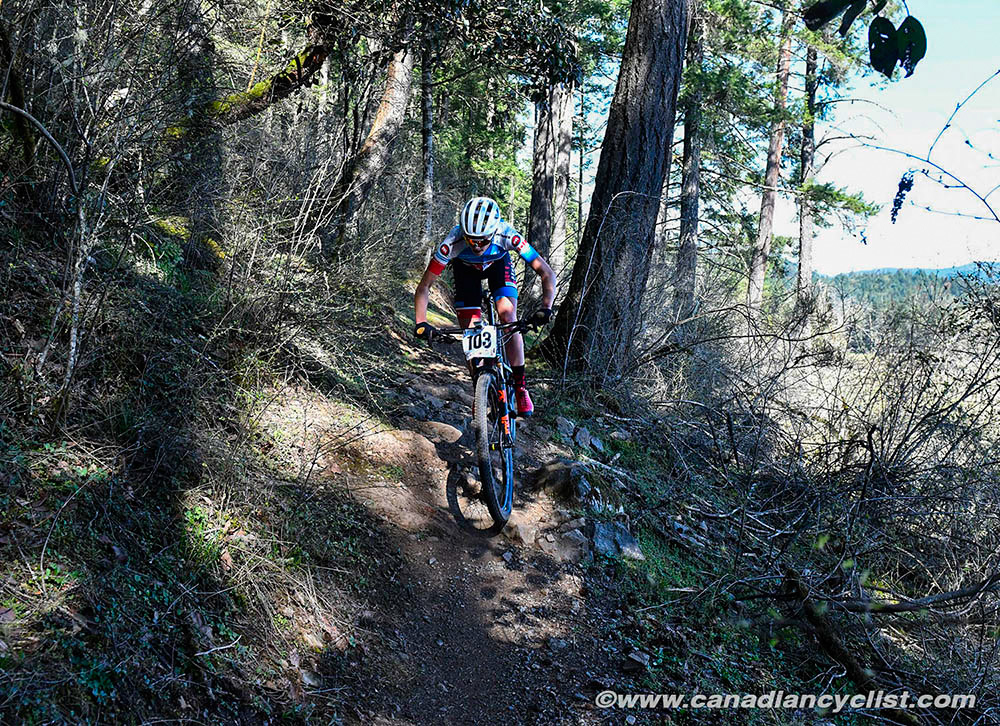 The first section of singletrack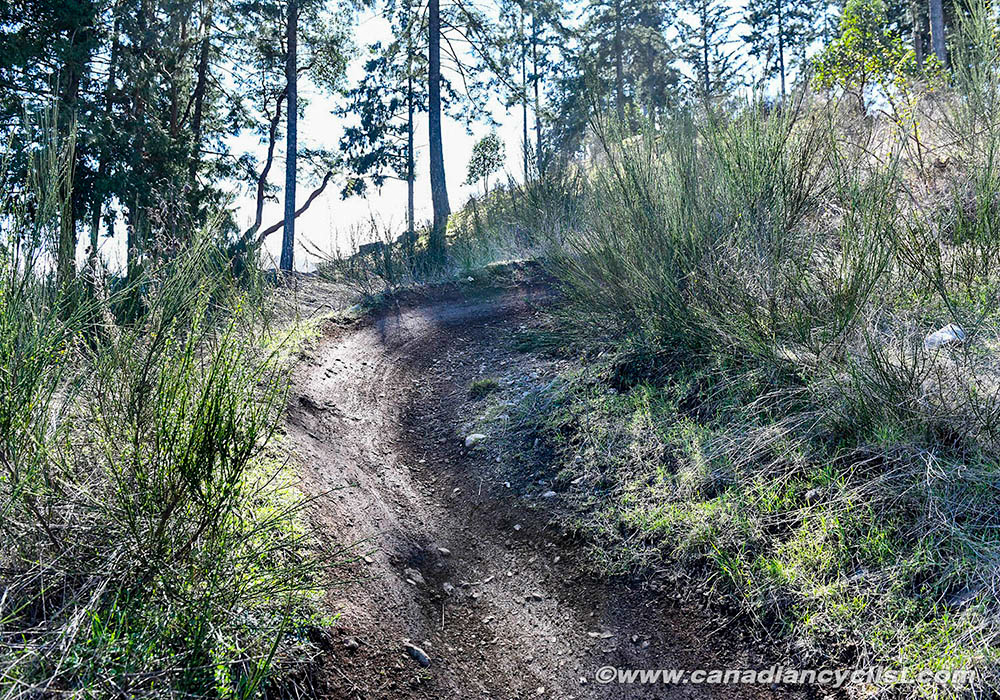 A series of banked switchbacks lead back to the Start/Finish at the end of the first loop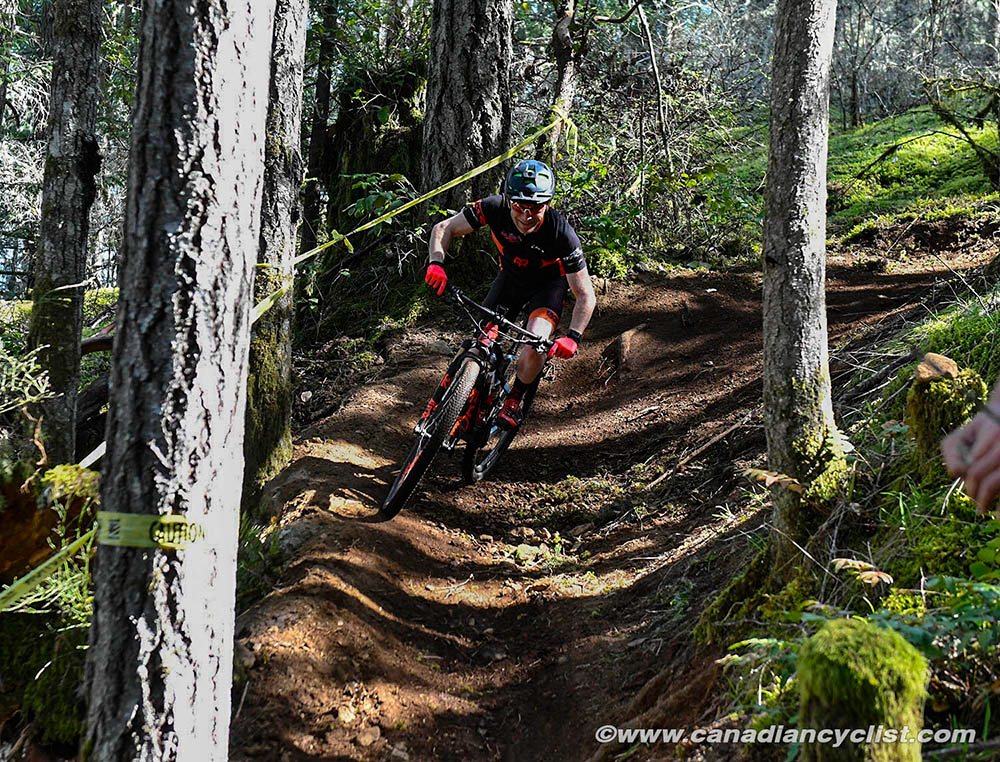 The long, flowy final descent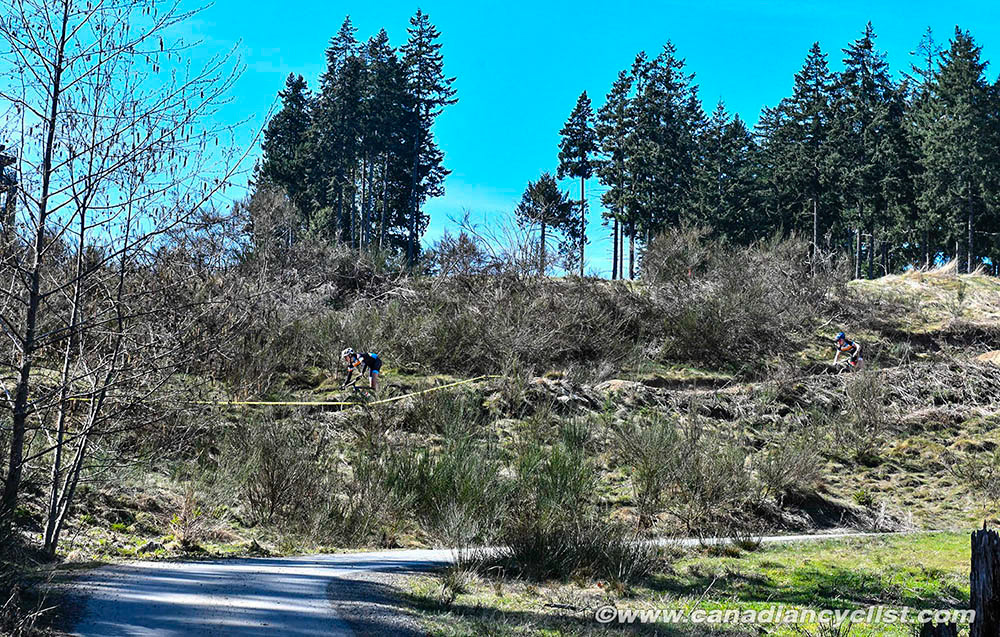 Descending back to the Start/Finish at the end of the first loop
Coming out of the singletrack, riders hit a steep gravel climb followed by a long single track descent back down to the finish area. The upper part of the descent is a set of banked switchbacks, followed by a fast traverse of the lower part of the slope.

Heading out on the second loop, the riders go fro a gravel road to steady double-track dirt climb through the forest, which takes them to the final long, switchback descent through the forest - it is rooty, rocky west coast riding. At the bottom, there is a short gravel climb, a final section of forested singletrack and then a final gravel grind up to the end of the lap.

At this point, it looks like the Elite/U23 men will do six laps, the Elite/U23 women five, Junior men five and Junior women four.