May 1/19 16:59 pm - Carter Woods - A Name to Watch

Posted by Editoress on 05/1/19

Carter Woods is one of Canada's young stars in men's mountain biking. Last year, as a first year Junior, he became national champion in both the XCO and the Team Relay, and won the Canada Cup overall title, with two wins and two second places in four races. At his first world championships he finished 12th and was a member of the Canadian squad that was eighth in the Team Relay. This year he already has wins in California and at the first round of the Canada Cup at Bear Mountain.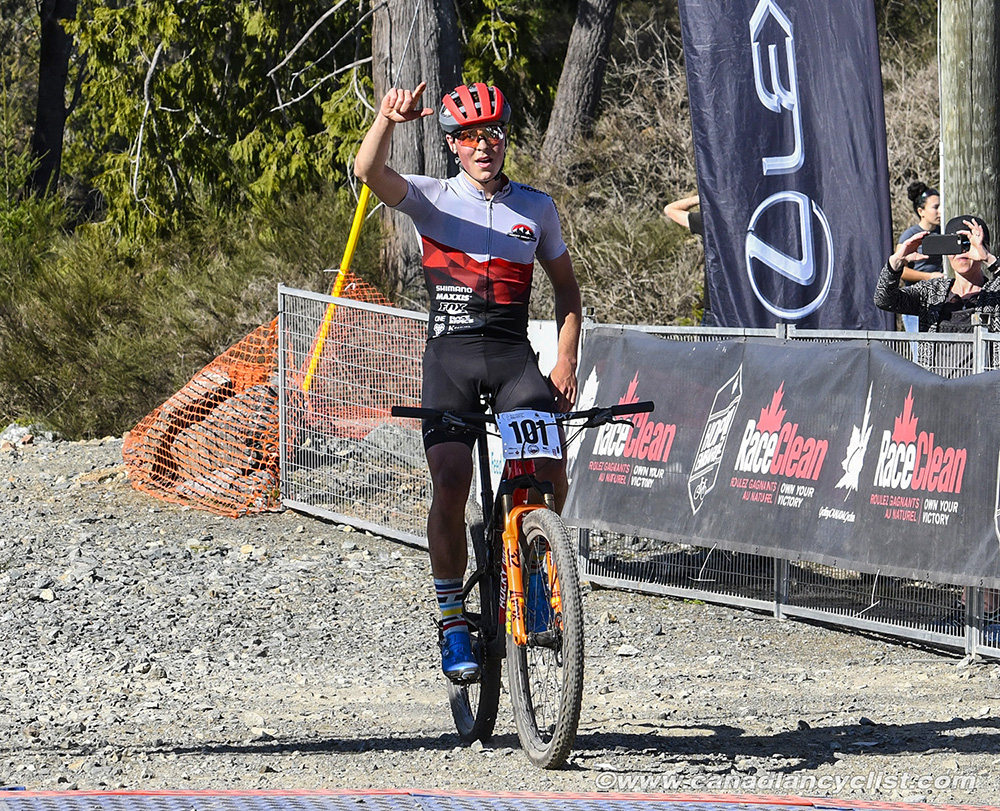 Bear Mountain Canada Cup
"I've lived in Cumberland, BC, pretty much my whole life. Growing up there, there is a lot of community stuff. I started biking with the after school program and it escalated from there. Everyone in the community is super supportive."

"This is my second year fully focussed on mountain biking. Before that, I played a lot of hockey, competitive hockey in the Comox Valley region. I played a lot of sports growing - soccer, hockey, all the mainstream sports. But something about biking ... I really enjoy it."

"There's always stuff to work on, but I've heard from coaches that I'm probably more of a power person, and I think my technical riding is pretty good too. But there is always stuff to work on. I really like courses like Nationals in Canmore last year, and the Whistler Canada Cup - with steep but not too long climbs and technical descending."

"Moving forward, I see myself as a mountain biker. Last year, I did Cyclo-cross Nationals and the Island Cup series [Cross On the Rock], but moving forward I will stick with mountain biking."

Carter admits that he is still pretty new to mountain biking.

"Last year, it all happened so fast. I have a close friend - Holden Jones - him and I did everything together, which was a good intro to competitive racing. It was pretty funny, we would have these Toonie races in Squamish and it would be just like a Canada Cup; any race we were in, it was a sprint finish. That was super good training and fun. Moving forward, I want to keep stuff similar."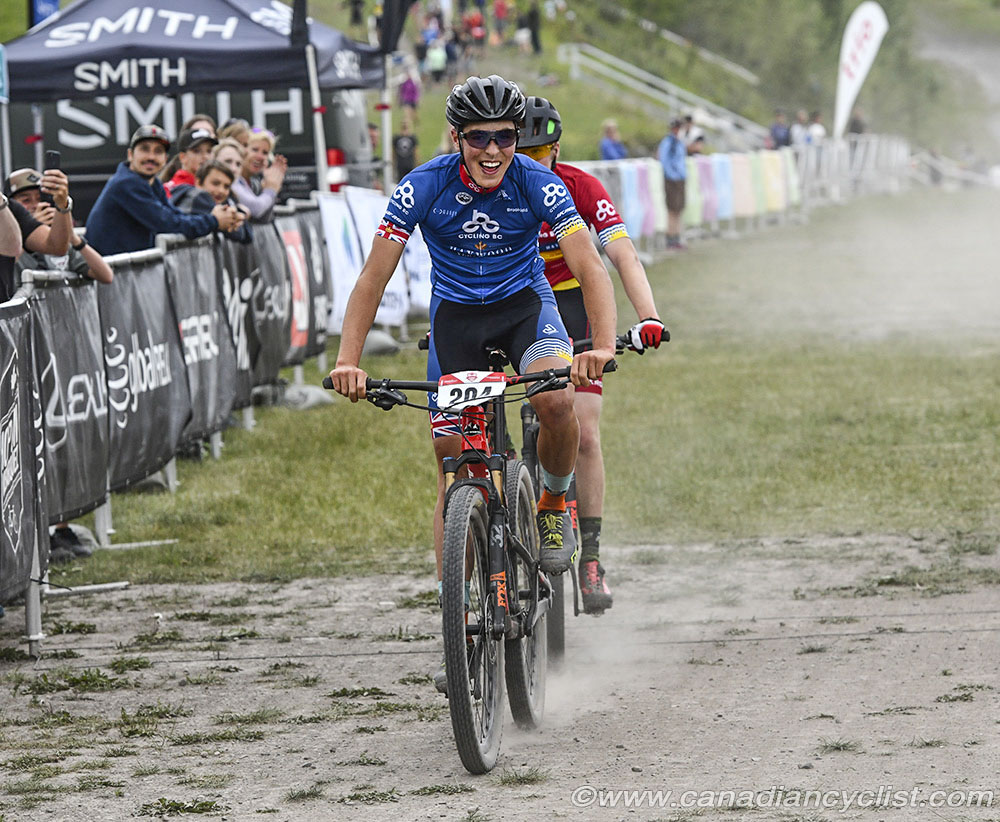 Winning 2018 Nationals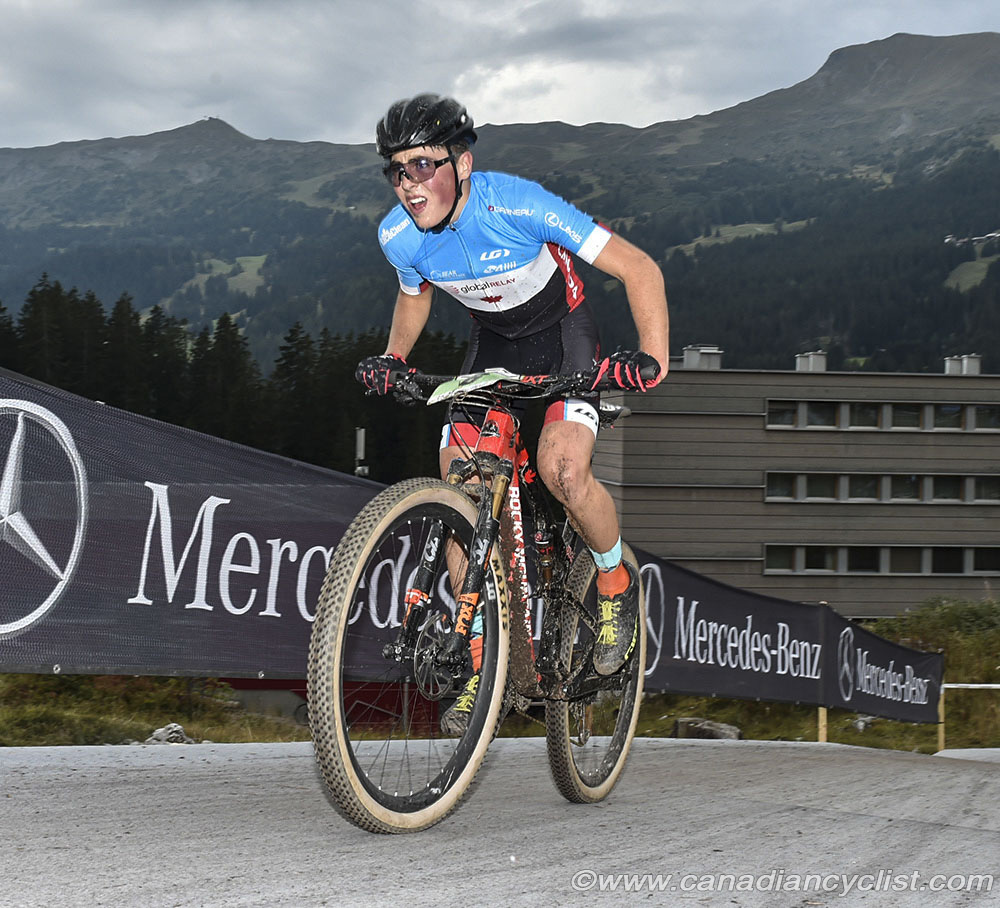 2018 World Championships
"This year, I did Bonelli and Temecula in California, and that was a really good start to the season. I took two wins there and I'm super happy with that."

Carter also won with a dominating performance at the first Canada Cup at Bear Mountain, but skipped Sea Otter.

"I decided not to do Sea Otter, but I am planning to go to Europe in May for the two World Cups [UCI Junior series] to race all the Euros, which will be good. Racing in Europe is definitely an eye opener, for sure. It's just crazy, you are always fighting for that one position, you are never racing alone, so just a crazy experience."

He admits that, like all Canadian riders, that having the Worlds in Canada at Mont-Ste-Anne is a big motivator this season.

"That is definitely my main focus, going to the Worlds in Mont-Ste-Anne. it's going to be amazing having it in Canada, and I think as a second year Junior I want to do well there."