May 3/19 12:31 pm - Alliance Sport-Etudes Announces 25 Scholarships

Posted by Editoress on 05/3/19

More than a hundred people gathered on Thursday in Montreal for the spring scholarship presentation of the Alliance Sport-Études. Two cyclists were among the recipients.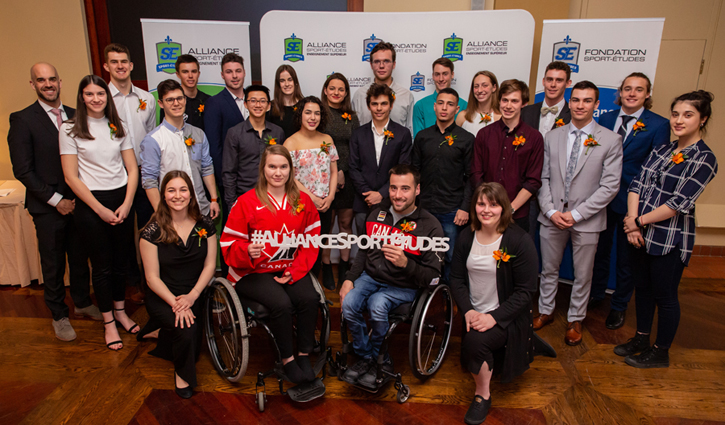 The event recognized academic excellence, athletic excellence and perseverance, with student-athletes awarded $2500 scholarship. In total, for the year 2019, the Foundation will award 121 scholarships totalling a record $200,500. Robin Plamondon received a bursary for academic excellence, and Thierry Kirouac-Marcassa for perseverance.

Recipients were chosen from among the 1350 student-athletes of the Alliance Sport-Études in 50 sports disciplines, enrolled in 45 colleges and 8 universities. The awards are made possible thanks to the support of Desjardins, RDS, the Quebec Major Junior Hockey League (QMJHL), Tanguay Furnishings, Caminex, Cégep Distance, KPMG, SRAM, TÉLUQ and Molson Brewery.
Robin Plamondon