May 9/19 9:38 am - Leandre Bouchard - Returning to His Roots

Posted by Editoress on 05/9/19

Leandre Bouchard has returned to a Canadian team this season, after two years of racing in Europe with the KMC-Ekoi-SR Suntour team. As we announced back in February [see Leandre Bouchard Returns Home for 2019 Season], Bouchard has joined the Pivot-OTE team. This season, he finished fourth in both the XC and Short Track at the Bonelli US Cup, was fourth at the Vail Park XC US Cup and won the Short Track there. He also took third at the opening round of the Canada Cup in Bear Mountain, was seventh at the Pan American Championships and fourth at Sea Otter. Bouchard is currently 73rd in world rankings.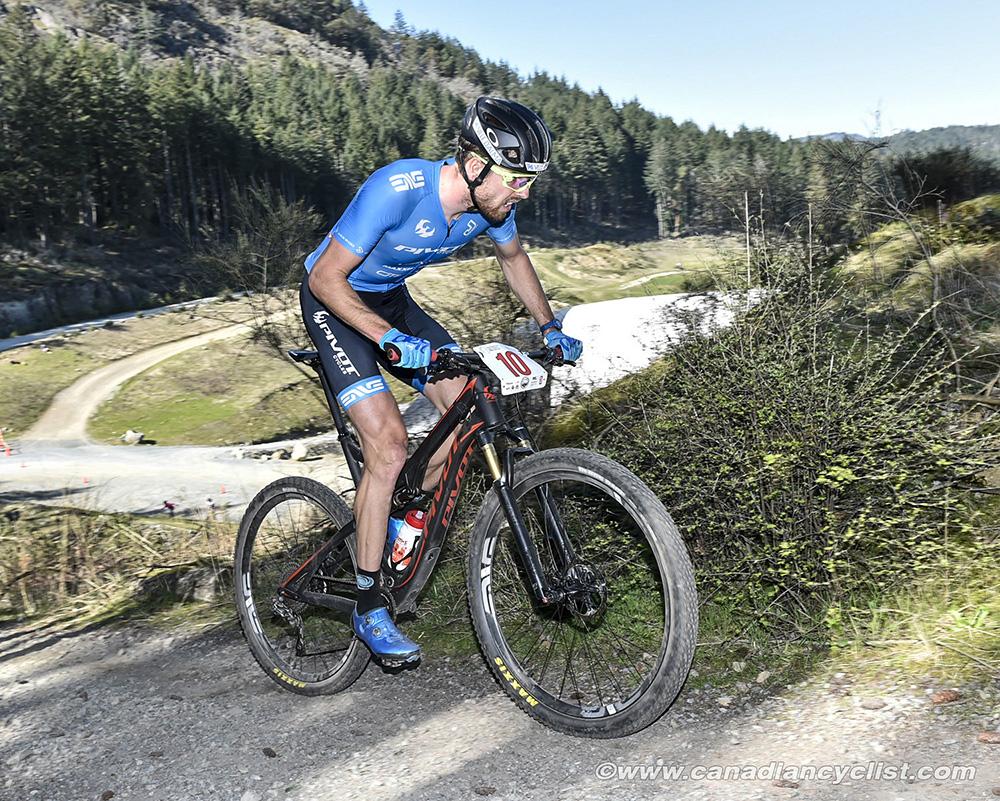 2019 Bear Mountain Canada Cup
"The benefits of [KMC-Ekoi-SR Suntour] was the organization and the salary. For the World Cups we had a big staff, tent and everything, but I found that it wasn't necessarily what I needed. I have a better environment here at Pivot-OTE, it is more friendly and I know the people, so I am more comfortable and feel more welcome."

"Everyone wants to help each other, and I can see the edge it gives me, for example, on course recon - we go out at the same time and ride together, it's automatic. At world championships I was doing my recon with Marc-Andre [Fortier] and Raphael [Auclair] and now they are my team mates."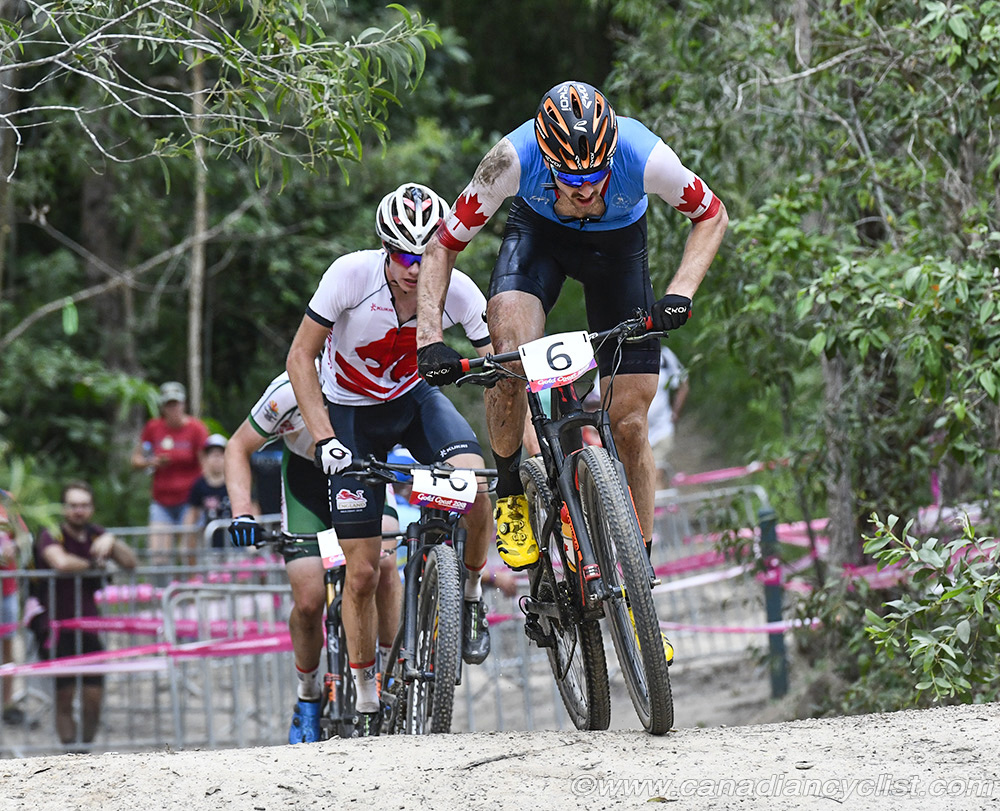 2018 Commonwealth Games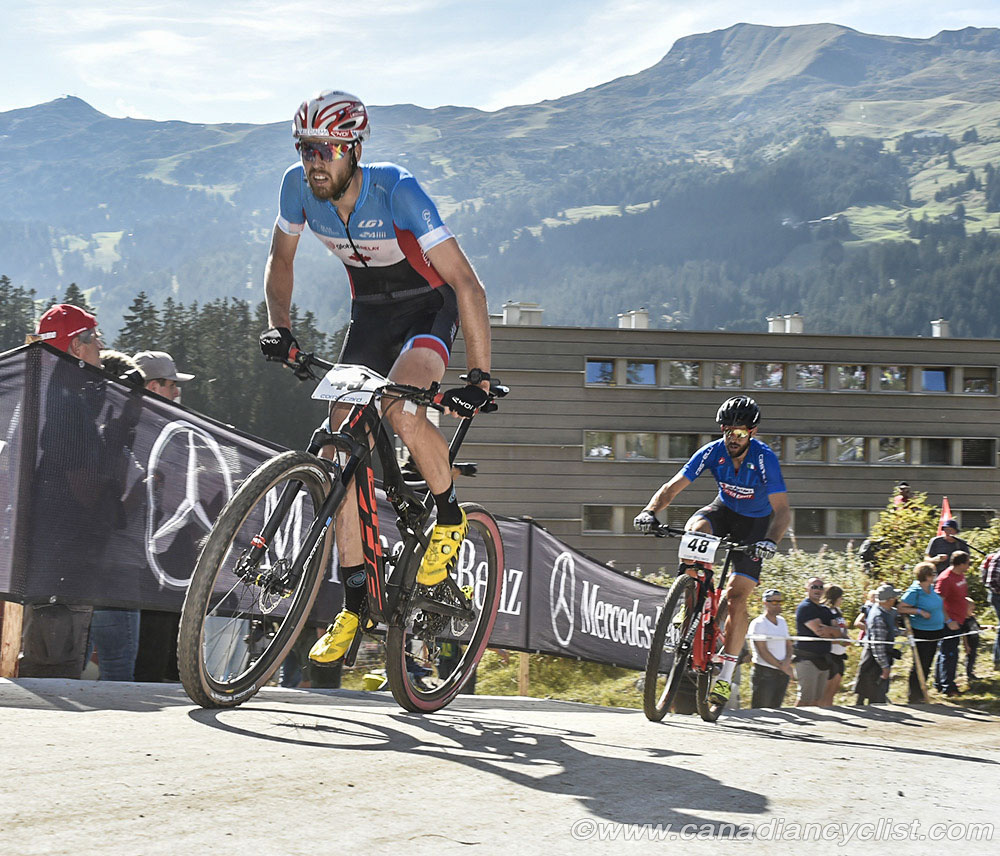 2018 MTB XC World Championship

"Also, because the team is based in Quebec, they are more aware of the reality of racing here. For my European team, they would show up [at the World Cup site] on Tuesday or Wednesday, but I would prefer to arrive on Monday or even before because of travel. So I think this will be altogether easier."

Leandre had the strongest year of his career thus far in 2016, and was selected to the Olympic team, representing Canada in Rio.

"I agree that 2016 has been my best year to-date. I think that because we had to try for Olympic spots it helped push me, it was a challenge. After that year I was probably more nervous about my position, and those details can affect your performance. But I think the past two years have not been too bad; in 2017 I still had my best result ever at a World Cup in 16th and 24th at the world championships, and last year I also had a good result at the world championships [26th]. So, I really think that already I'm happier with the team this year and it will influence how I perform."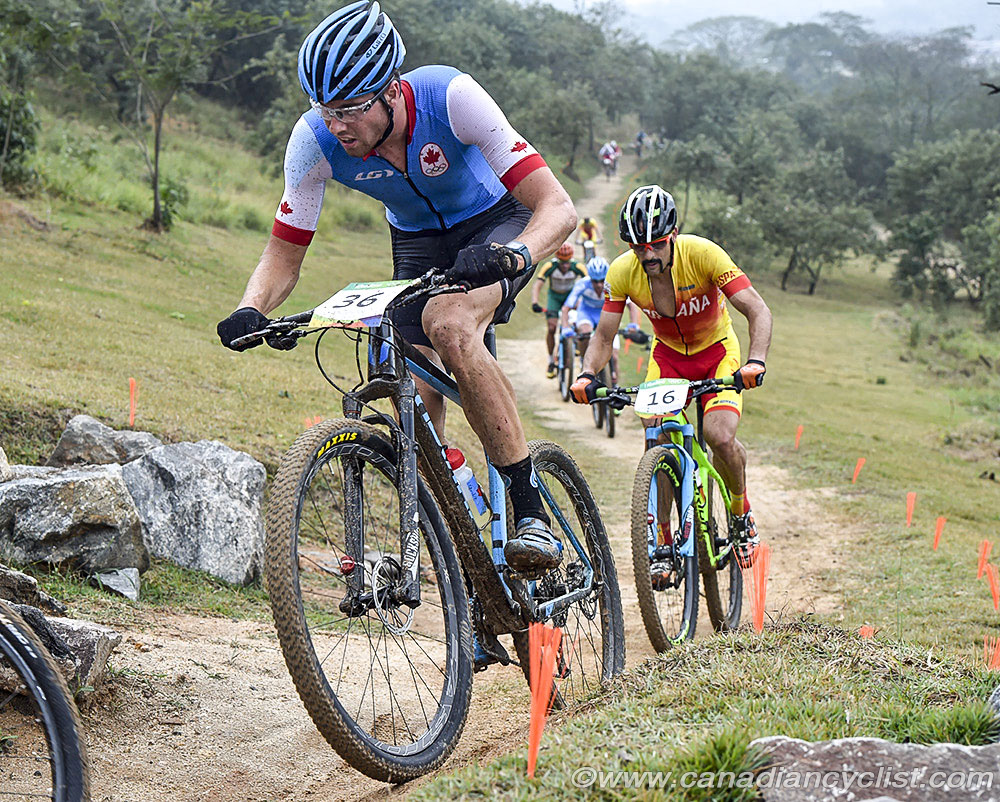 2016 Olympic Games
"I am getting more mature as a rider and I will get the benefit of my previous years. I am really paying attention to the details and managing the fatigue of travelling. I spent a bit more time this winter in Quebec and even though the weather did not allow me to train as much, I still did a great deal of training."
Now Olympic qualifying has started again, and with the changes in quotas, Canada will have to fight for two spots in Tokyo.

"We know that it will be harder to get two spots, but we still believe we can get those spots; we also know that there is a strong possibility that we may only get one spot. Right now, we have many Canadian riders scoring well internationally with UCI points. Everyone's goal is to go to the Olympics, and we know there are a few riders that have a possibility. I know that I am one of them and I hope that i can make it."

Leandre comes from Alma, Quebec, north of Mont-Ste-Anne, where the world championships will be held, and he admits it is on his mind to race before a home crowd.

"The Worlds are important by the fact that it is at home and by the fact that it is one of the most important races for Olympic qualification for all countries. In the past, Mont-Ste-Anne has been a bit rougher on me in terms of performance, because I was [in the middle of] preparing for world championships; if you look at my past results, the world championships are usually one of my best performances of the year. Usually by Mont-Ste-Anne you start to feel the fatigue of the season and you are building for the world championships. So, this year, there is no excuse - the world championships will be my main goal. It's going to be at home, it's going to be awesome, and I really hope to have a strong race there for myself and everybody who will cheer me on there."