May 12/19 13:02 pm - Haley Smith - Focussed on Being the Hunter

Posted by Editoress on 05/12/19

Haley Smith had a breakthrough year in 2018. The Uxbridge, Ontario, rider started the season off by winning a bronze medal at the Commonwealth Games in Gold Coast, Australia. Riding for the Norco Factory Team, she then had a string of top-15 results on the World Cup circuit - including one top-10 - and finished the season with a sixth place at the world championships. Haley began this season just as strong; dominating the Greek Salamina series and winning the opening round of the Canada Cup at Bear Mountain. She is currently ranked ninth in the UCI world rankings.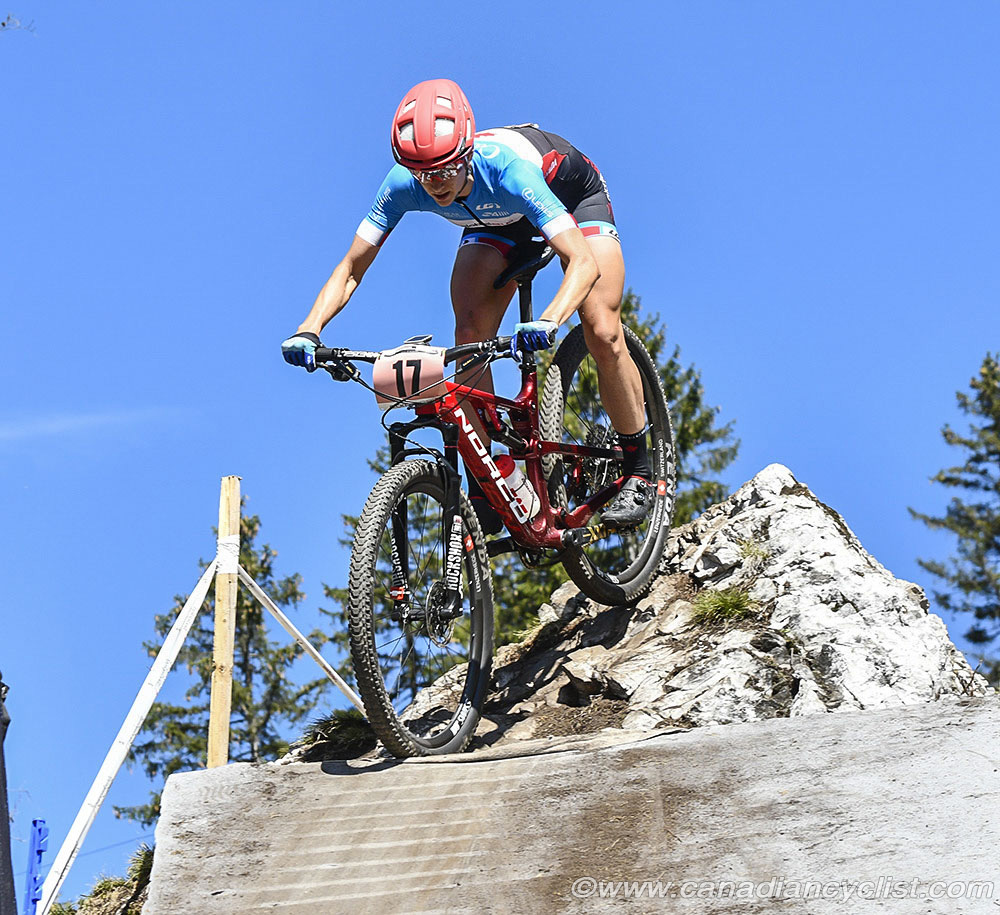 2018 MTB World Championships
"Growing up, I was a multi-sport athlete. I played high level hockey and danced competitively until I went to university. When I was maybe 15, my dad and my brother had started to mountain bike with their friends, and I did it a little bit recreationally with them. But I didn't become very serious about it until I went to university and switched out of hockey and dance to mountain bike full time."

"Part of that was because throughout high school I was dealing with an eating disorder and an anxiety disorder, so an endurance sport wasn't really the best place for me to be, in terms of health. When I went to university, the opportunity for team sports became smaller. Mountain biking was easy, because the only thing you needed was your bike."

"I started with O-Cups [Ontario Cup series], maybe when I was 16, and then I started racing Canada Cups as a second year Junior, that was 2011. That year I made the world championships team, and before that I got an invitation to the Mont-Ste-Anne World Cup ... I went 'wait a minute, there's World Cups?, I can go to a World Cup!' 2011 was the year Catharine [Pendrel] won, and I was part of that group screaming my head off."

"At that point, mountain biking became my main focus. I didn't have any natural born talent, other than that I was pretty fit and determined."

Despite the success last year, Haley still hesitates to call herself a top-10 rider.

"It's a little bit challenging, because part of me still hasn't understood how last season happened. But I think the key for me this year is that you can't expect things to go as well as they have in the past. You are always evolving as an athlete and changing as an athlete. So, when I line up at the start line of the first World Cup this year, I won't be the same athlete that I was at the world championships last year. If you are not going to be the same athlete, then you have to give yourself the freedom to have a clean slate and no expectations. I think is just going to be my key: racing with nothing on my shoulders and having fun and still keeping that attitude of seeing what I can do, because that's what gave me the freedom to achieve what I did last year. I can't get a big head, because I still have a whole lot of improving to do and I'm not where I hope to be yet."

This year, Haley and her team mates started the season early, in February.

"We did something different this year and went to Greece to do two back-to-back stage races and then a single day race. It was so early, that really what we were doing with that block, for me, was replacing the intensity work I would do in training with the racing. The bonus is that you get some [UCI] points in the process and get some race rehearsal in."

"So I don't really look at that as the start of my season, I look at it as a difficult intensity block of training. But, I did have a lot of success; I won seven of the eight stages and the single day race as well, which ended up bumping me up pretty far in the UCI rankings, which is a positive side effect! It hopefully means that I will be able to start the World Cup short tracks closer to the front. With that and the California races I look at it as a mini pre-season before taking April to reset and refocus for the World Cups, which will be the main season."

However, after her successes last season, Haley knows there are expectations.

"Part of me knows what is possible. Ideally, I would like to be a top-10 World Cup rider, or even better than that. But I've learned through experience that that type of focus just doesn't work for me. It does for some people, but that has to be far in the back of my mind when I am on a start line. Maybe on my best day, who knows - maybe I'm capable of a top-10 or a top-5, I don't know. But I don't get there by thinking about that. My focus for this year still just going to keep being the hunter and keep chasing the front and seeing how close I can get, and focussing on the little things I can do every day to get there."

This year, the world championships return to Canada, but Haley admits that

"I didn't grow up in cycling ... world championships is obviously very important, but I don't place the same emotional weight on having home turf as some other people do. The last time Worlds was in Canada at Mont-Ste-Anne was in 2010, the year before I started racing, so I've never been to a world championships at home. It will be really cool and I'm excited, but it's the same event that we race every year, and you have to approach it the same. But this year I don't have to deal with six hours of jetlag and my family can come!"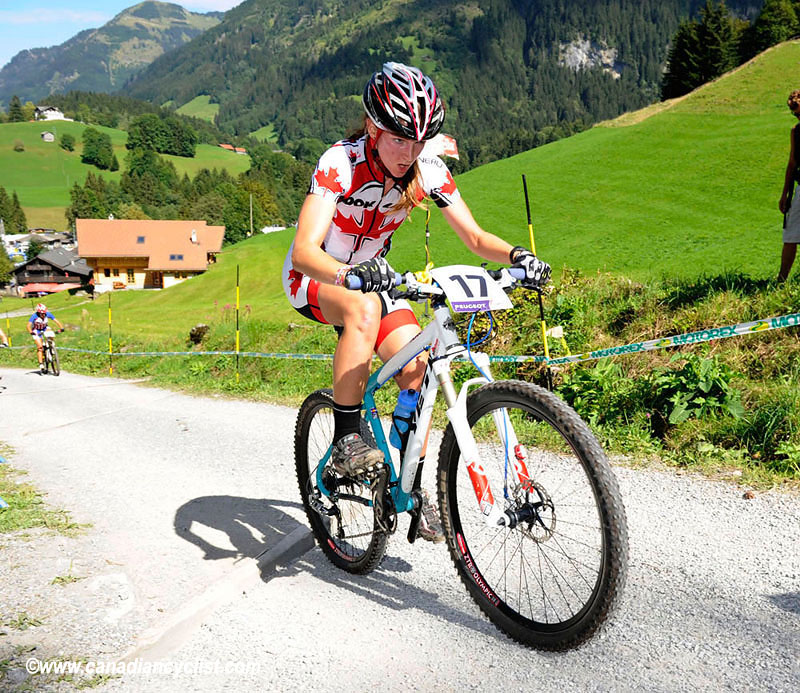 2011 MTB Worlds, Champery, Switzerland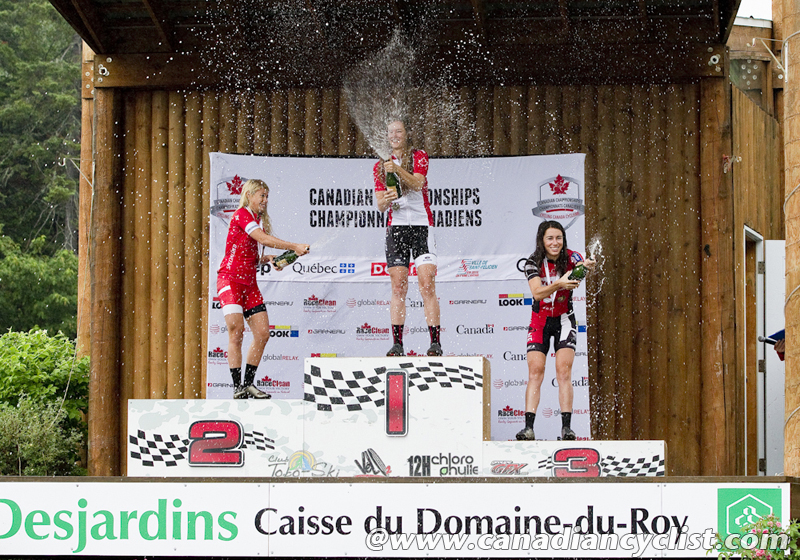 U23 National Champion 2015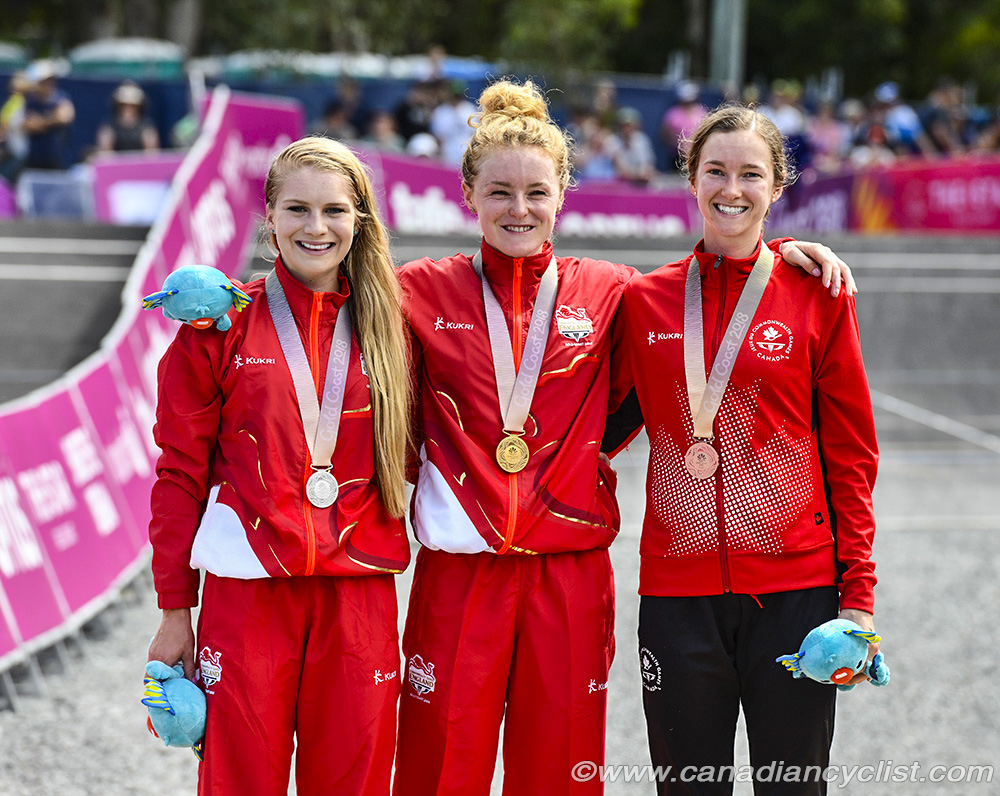 Bronze medal 2018 Commonwealth Games
"No matter where it is in the world, it is the world championships, and everyone is going to try to bring their A Game, and I'm learning how to do that in a reliable way, and I hope I can do it again this year."

Longer term, there is the Olympics next year, with Canada in the hunt for three starting spots for the women.

"It's very cool that we have a chance to gain an equal number of spots to what are on offer for the men; I'm really excited about the gender parity. In terms of getting three spots ... it would be really cool to be one of those top two nations, because, beyond my own racing, I want to help make Canada one of the strongest nations in the world. I think we are capable of that. Hopefully, the top three riders throughout the season can be strong enough at the World Cup level to earn those points."

2019 Bear Mountain Canada Cup winner
"No matter what, it is my goal to make this Olympic team, whether we have three spots, or two, or one. So, I going to focus on that and racing as fast as I can."

Attending the Commonwealth Games last year, at her first major Games, just increases Haley's desire to race in Tokyo.

"It was very different, but also very similar in some ways. It's the same women on the start line, and the same women you see all year, but it was very different in the dining hall - seeing thousands of athletes from other sports. One thing special about the Commonwealth Games was that it integrated able and para athletes. It was amazing to be around athletes of different disciplines and different sports. I just really enjoyed it, I didn't find it that crazy, it felt kind of like summer camp. Going to Commonwealth Games just stoked my fire to make an Olympic team ten-fold."