May 14/19 15:10 pm - Canada Well Represented at Opening XCO World Cups UPDATED

Posted by Editoress on 05/14/19

Over 20 Canadian riders will compete at the opening rounds of the UCI Mountain Bike XCO World Cup, including eight athletes in Team Canada colours. The national team will include both Elite and Under-23 riders. Leading Team Canada are two time world champion Catharine Pendrel of Kamloops, BC, and reigning Pan American champion Raphael Gagne of Quebec City. The World Cups will take place in Albstadt, Germany, on May 17-19 and Nove Mesto, Czech Republic, on May 24-26.

"This is a good chance to test our fitness and equipment in World Cup competition," said Dan Proulx, Mountain Bike Head Coach at Cycling Canada. "There isn't too much pressure as it's early season and our bigger goals are later in the season. We're bringing a good team of experienced riders along with some newer athletes hoping to gain experience. We also have several riders who will attend these competitions with professional teams. Regardless of which team they're riding for, we look at ourselves as one team. We're all in this together!"

In addition to the national team, the UCI teams Trek Factory Racing, Norco Factory Racing and Pivot-OTE will field squads at both events. Full rosters will not be confirmed until official entry lists are produced closer to the start, but expect Trek Factory Racing to have national champion Emily Batty, Norco to have Haley Smith, national champion Peter Disera, Andrew L'Esperance, Sean Fincham and Quinton Disera. Pivot-OTE will likely have Leandre Bouchard, Marc-Andre Fortier and Raphael Auclair.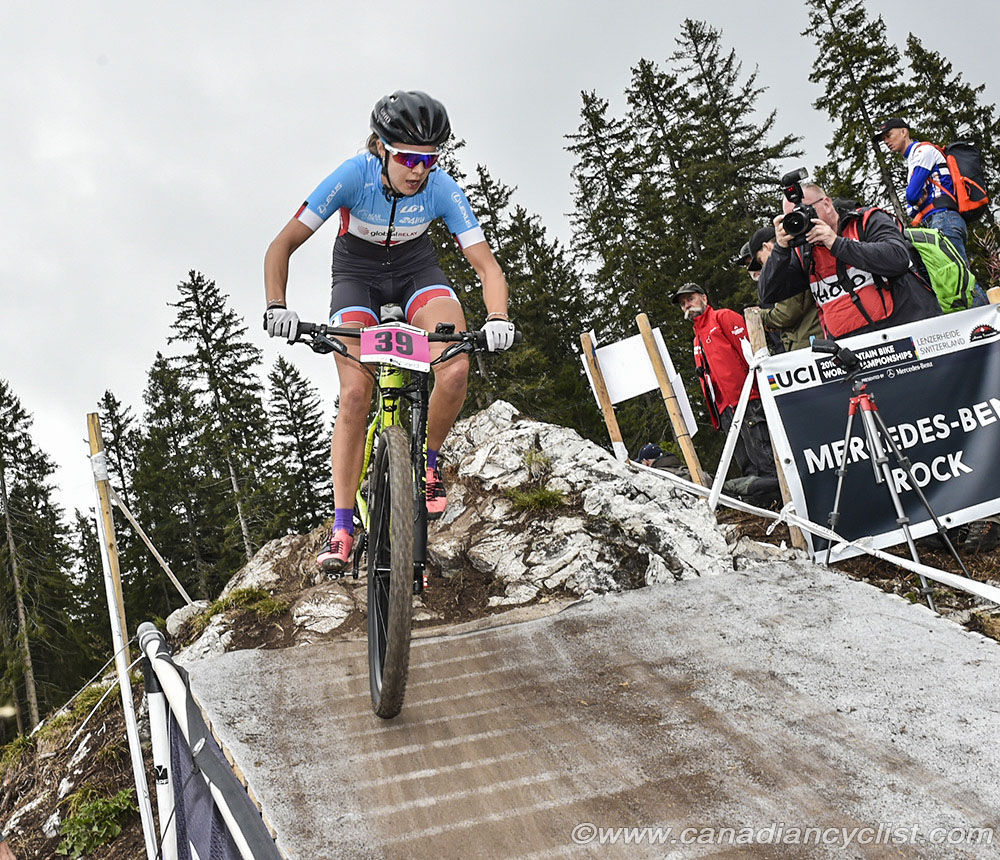 Laurie Arsenault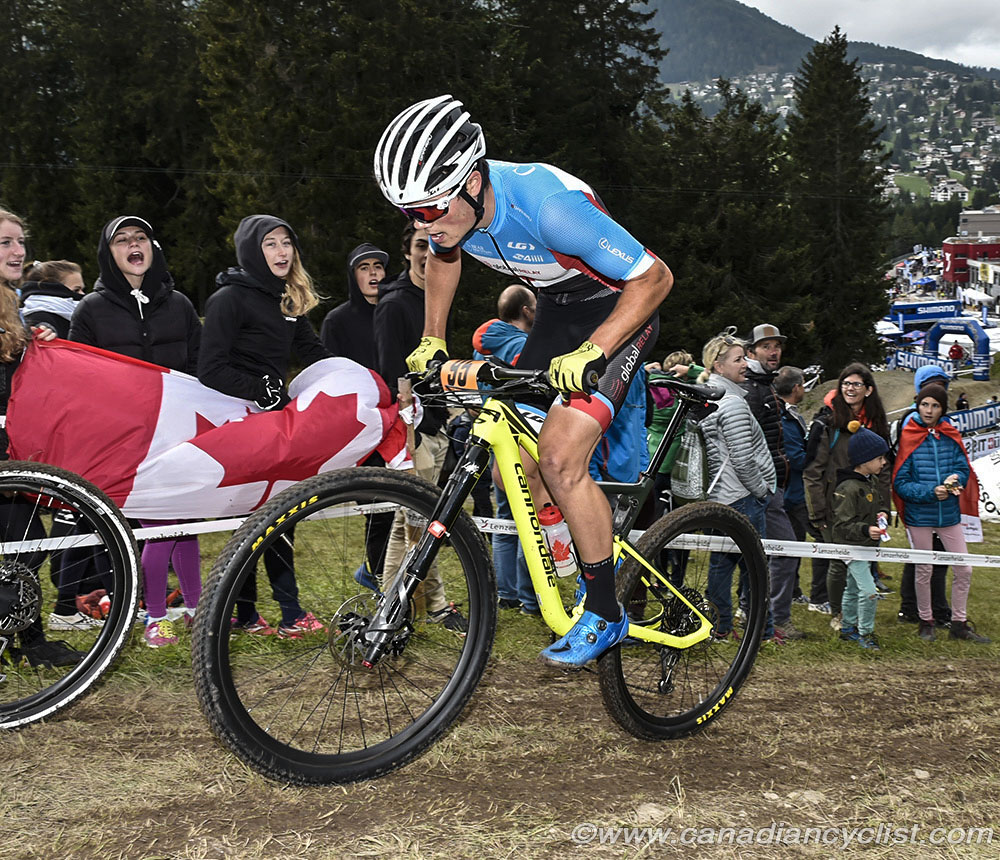 Gunnar Holmgren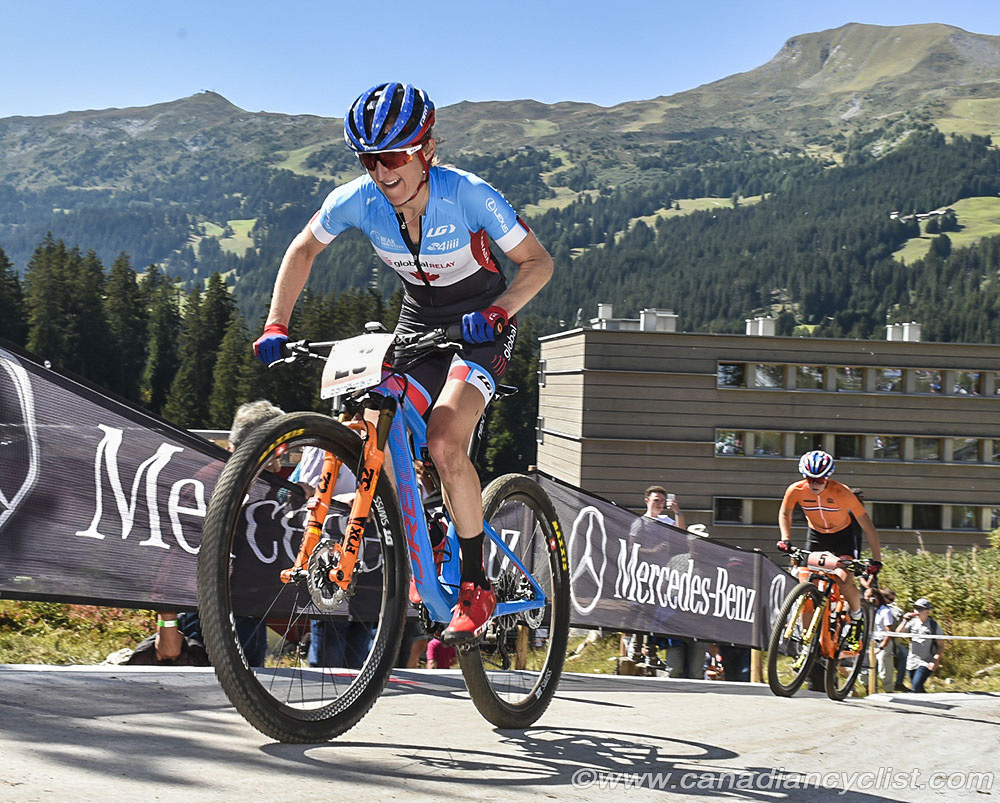 Catharine Pendrel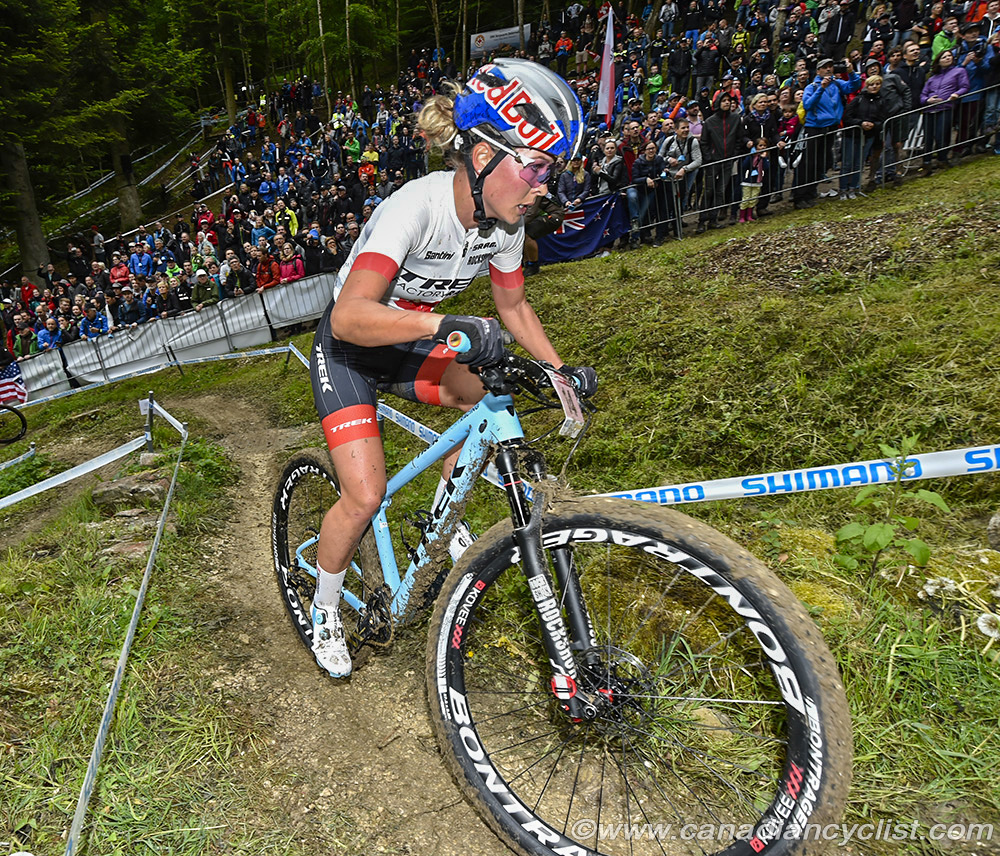 Emily Batty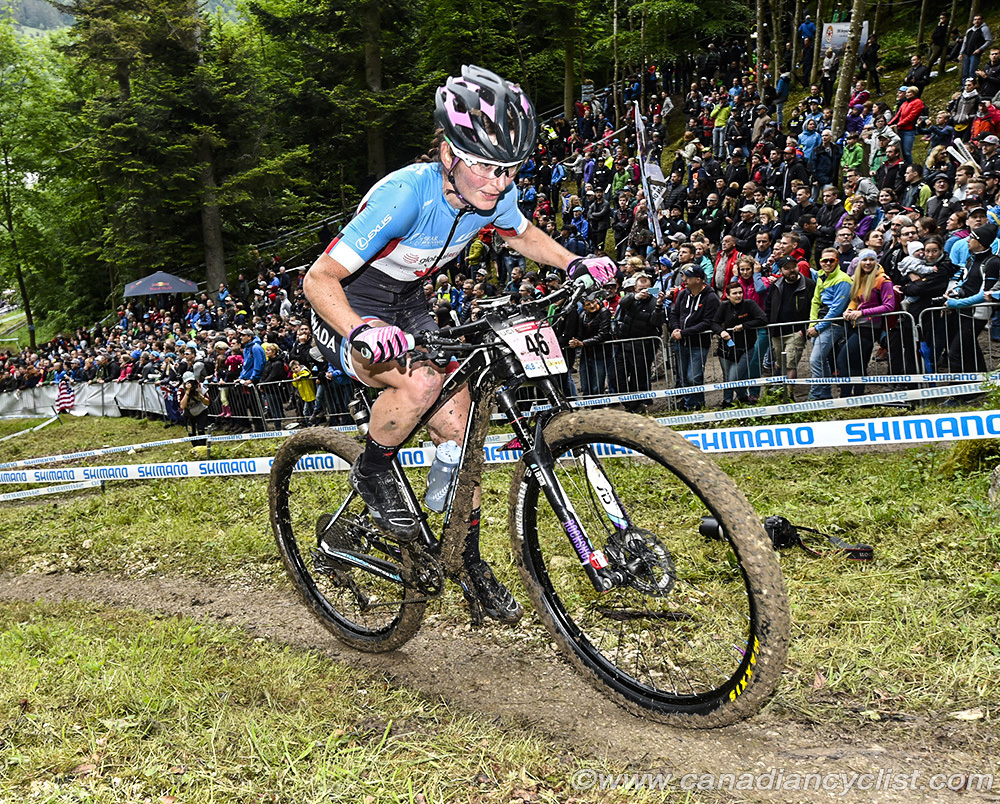 Sandra Walter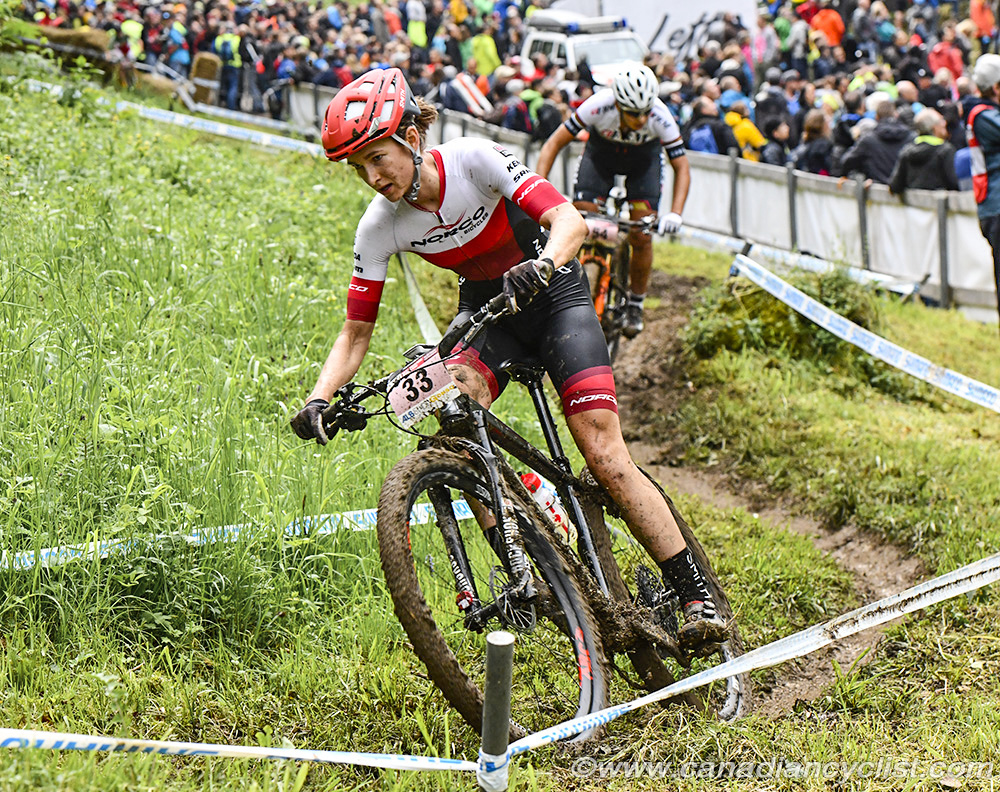 Haley Smith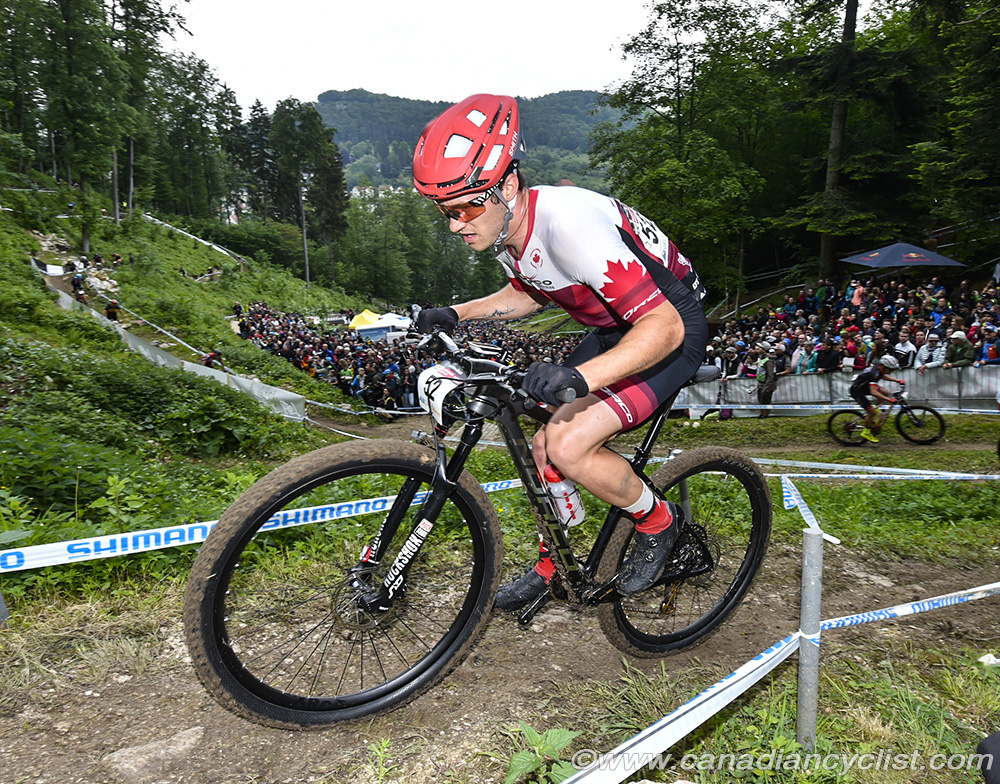 Peter Disera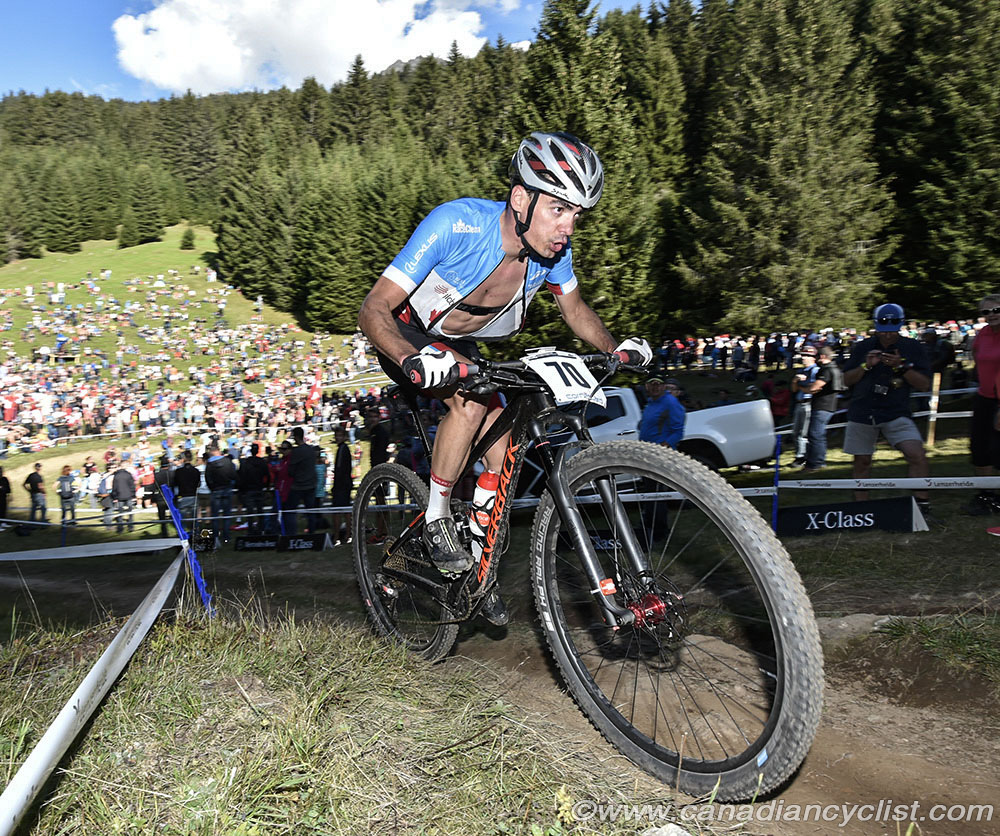 Raphael Gagne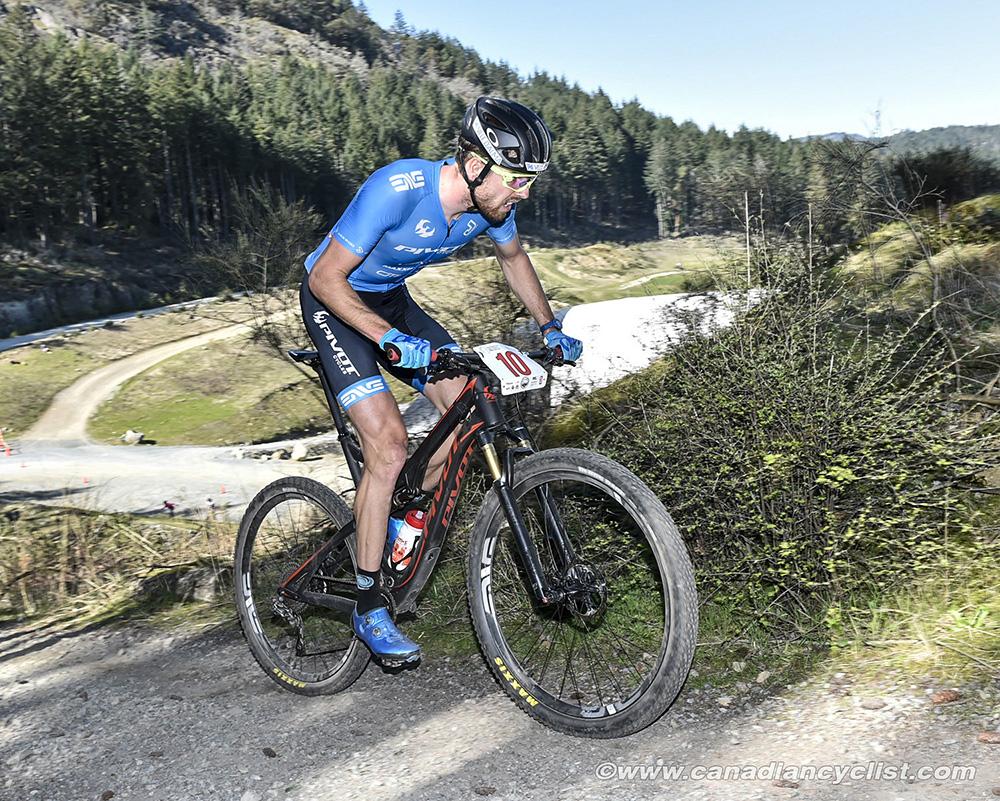 Leandre Bouchard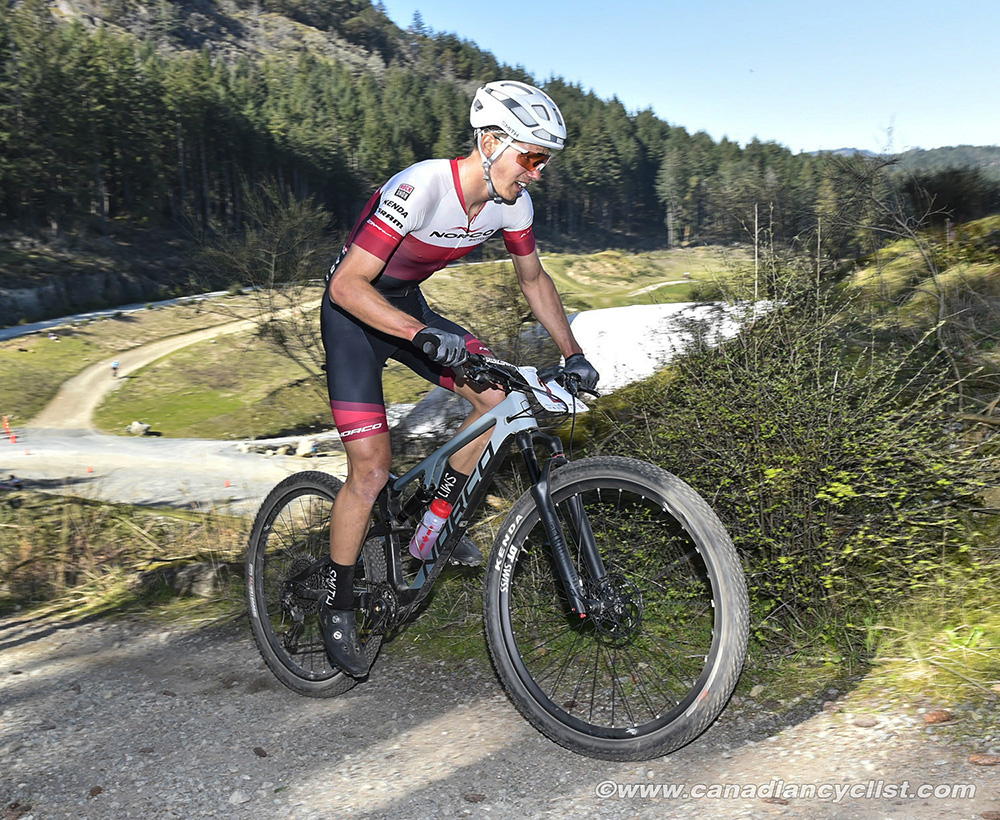 Andrew L'Esperance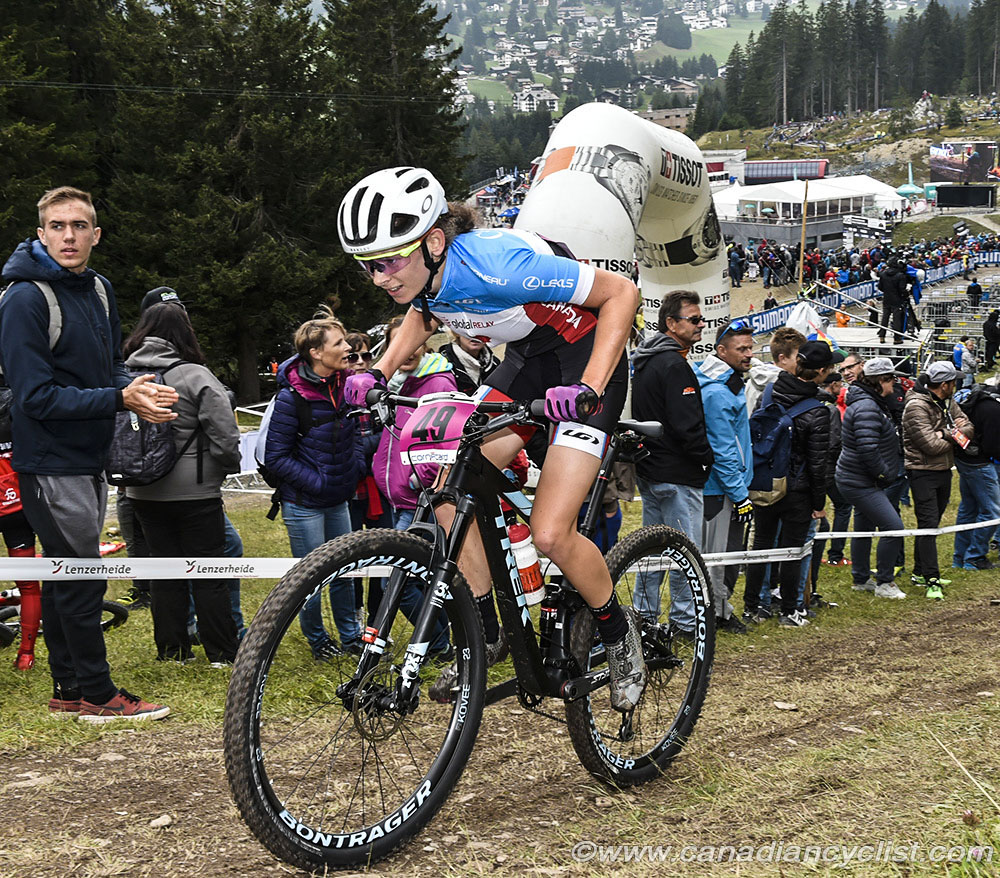 Mackenzie Myatt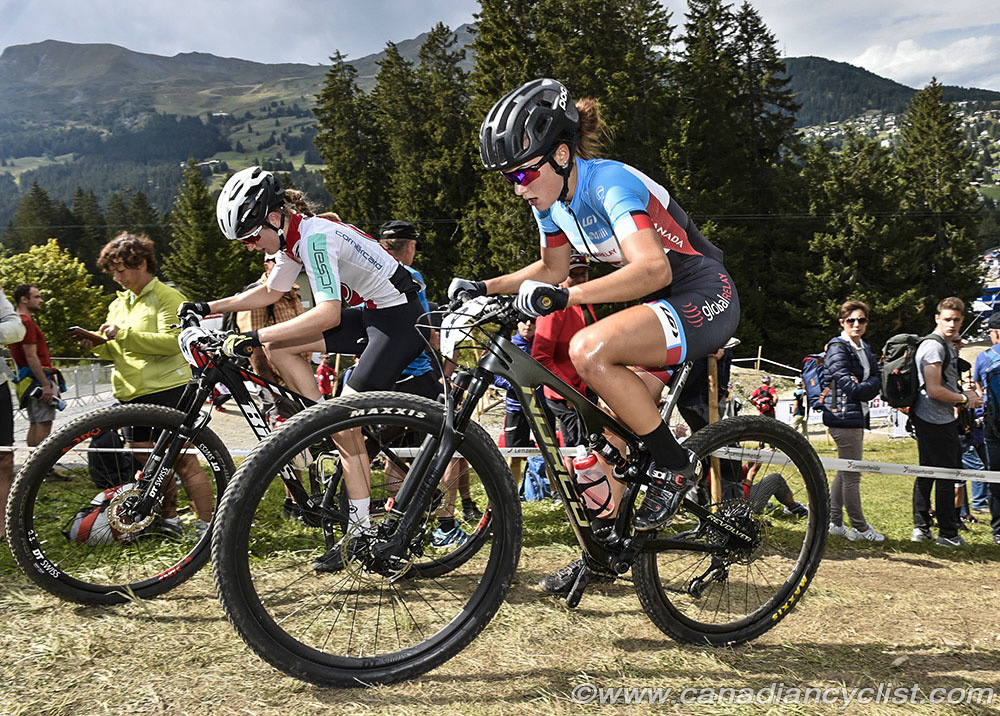 Marianne Theberge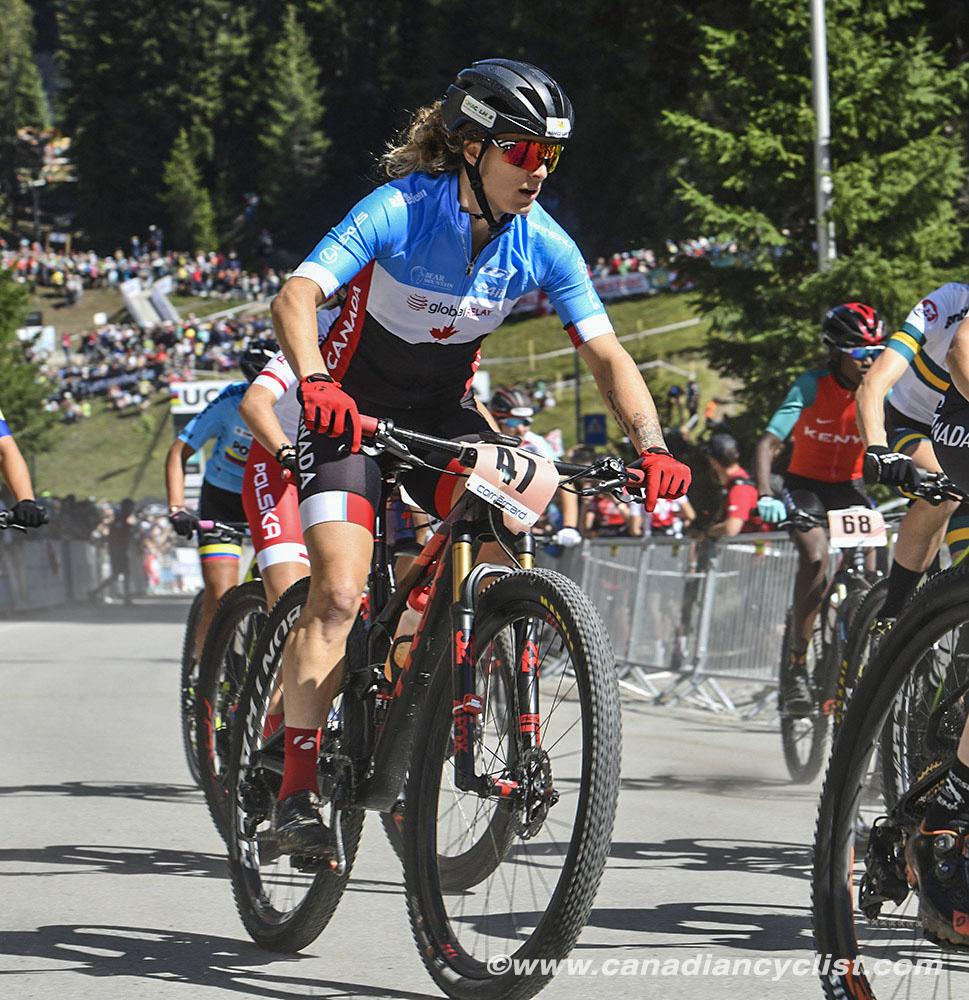 Cindy Montambault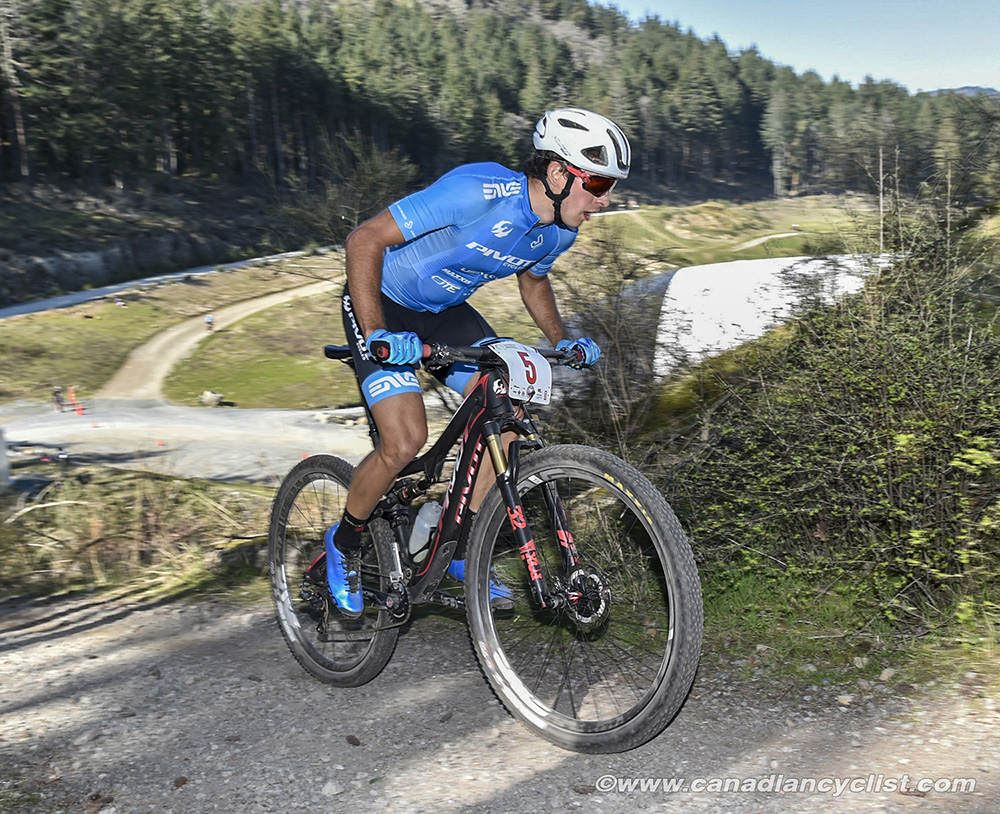 Marc-Andre Fortier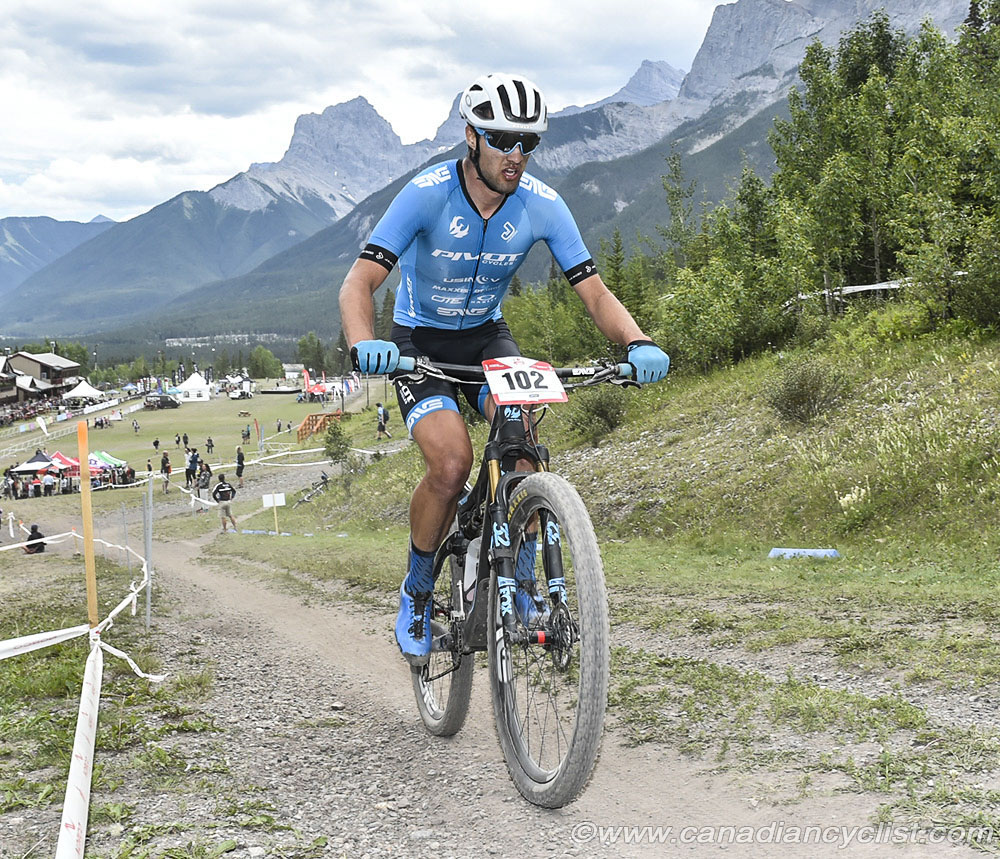 Raphael Auclair

Emilly Johnston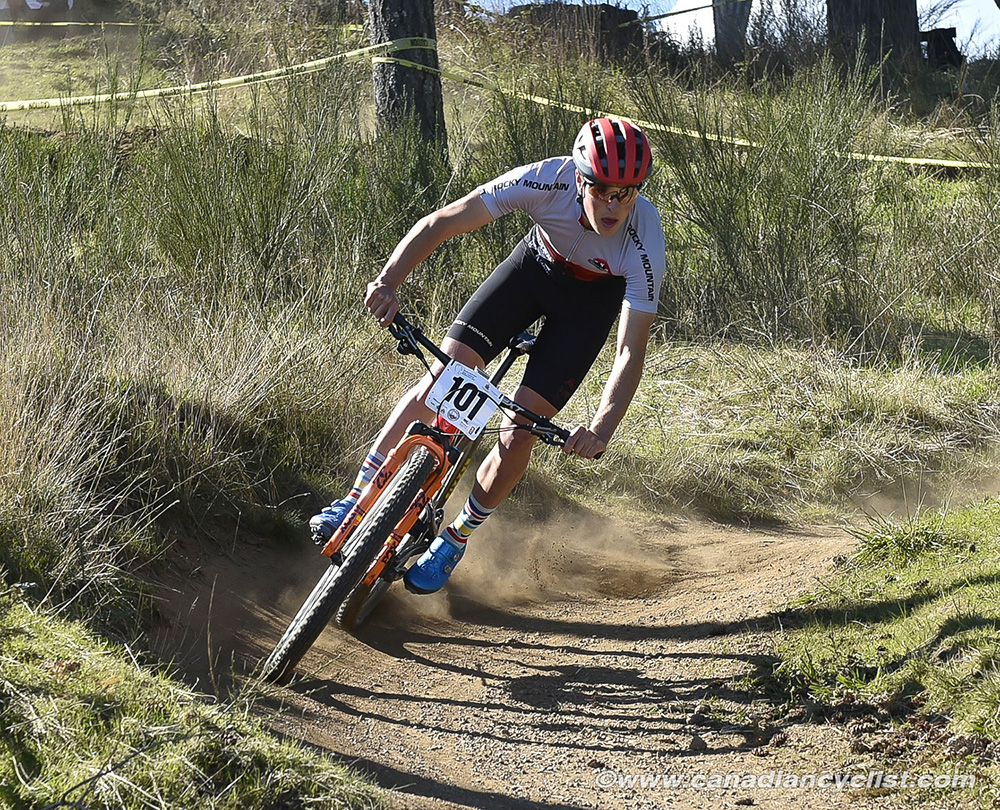 Carter Woods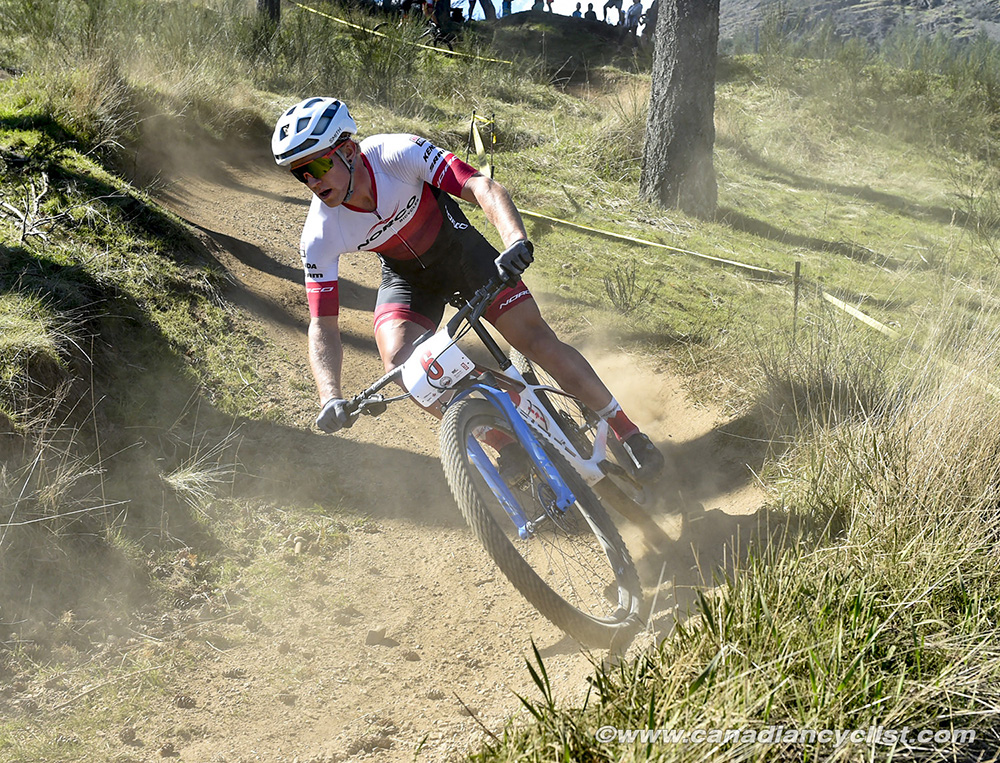 Quinton Disera
Canada's two top Junior riders have also indicated their intentions to race in the UCI Junior events at both World Cups - Emilly Johnston (Pendrel Racing) and Carter Woods (Rocky Mountain Factory).

"Canada continuously produces new riders that can compete at the World Cup level," said Proulx. "I hope we can encourage even more of our athletes and coaches to strive for excellence internationally. We have no shortage of talented and hard working riders who are excited about the sport. We have a lot of potential in every region of the country. Most of Canada has mountain bike terrain that rivals what we find in Europe. Most athletes can access this sport from their front door. It's a matter of getting athletes connected with good coaches and fun programs where they learn best practice early on. It's about creating more mountain bike clubs in ever region of the country. There is a lot of opportunity in our sport. Our network of coaches and programs seems to be expanding every year."

"It's amazing to see the number of athletes who choose to compete in Europe now. When I started as Head Coach in 2009, there were only a small handful of Canadians who attended these races. Now it's pretty common to see Canadians at World Cups by the dozens. Like any sport, there is a community of people travelling the circuit and racing together. There is a lot of camaraderie amongst all the athletes, coaches, staff and organizers from every nation. Our athletes feel like they're part of that scene now - no longer strangers just visiting. That sense of belonging improves performance a lot. It's an under-appreciated X-Factor. Even if the task remains essentially the same as a home race (ride your bike as fast as possible), the huge fields, intense racing, the bright banners and all the hoopla of a World Cup can be intimidating if you're not used to it. Our athletes have done a great job, over the years, of becoming an integral part of the World Cup scene. We belong here. We're at home and that makes it a lot easier to perform."

Team Canada
Laurie Arsenault - Terrebone, QC [Under-23 Women]
Raphael Gagne - Quebec City, QC [Elite Men]
Gunnar Holmgren - Orillia, ON [Under-23 Men]
Cindy Montambault - Levis, QC [Elite Women]
Mackenzie Myatt - Musquodoboit Harbour, NS [Under-23 Women]
Catharine Pendrel - Kamloops, BC [Elite Women]
Marianne Theberge - Levis, QC [Under-23 Women]
Sandra Walter - Coquitlam, BC [Elite Women]

Norco Factory Racing (unofficial)
Peter Disera [Elite Men]
Quinton Disera [Under-23 Men]
Andrew L'Esperance [Elite Men]
Haley Smith [Elite Women]
Sean Fincham [Under-23 Men]


Pivot-OTE (unofficial)
Raphael Auclair [Under-23 Men]
Leandre Bouchard [Elite Men]
Marc-Andre Fortier [Elite Men]
Trek Factory Racing (unofficial)
Emily Batty [Elite Women]
Independent (unofficial)
Emilly Johnston - Pendrel Racing [Junior Women]
Carter Woods - Rocky Mountain Factory [Junior Men]
Jenn Jackson - AWI Racing [Elite Women]
Rebecca Beaumont [Elite Women]
Tyler Orschel [Under-23 Men]
Victor Verreault [Under-23 Men]
Juliette Tetreault (Ride with Rendall) [Under-23 Women]
Sophianne Samson [Under-23 Women]