May 18/19 15:19 pm - Fincham Takes Tenth in U23 World Cup

Posted by Editoress on 05/18/19

Canadian champion Sean Fincham had one of the strongest rides of his career on Saturday, finishing tenth in the Under-23 men's field against an international field at the first round of the Mountain Bike World Cup in Albstadt, Germany.

Fincham made the split in the front group of 12 riders on the first lap, and stayed with the leaders until a final group of five riders broke clear. He rode as high as seventh with a lap to go, before fading slightly in the last lap to finish tenth. Switzerland's Filippo Colombo (BMC) won the three-way sprint for first.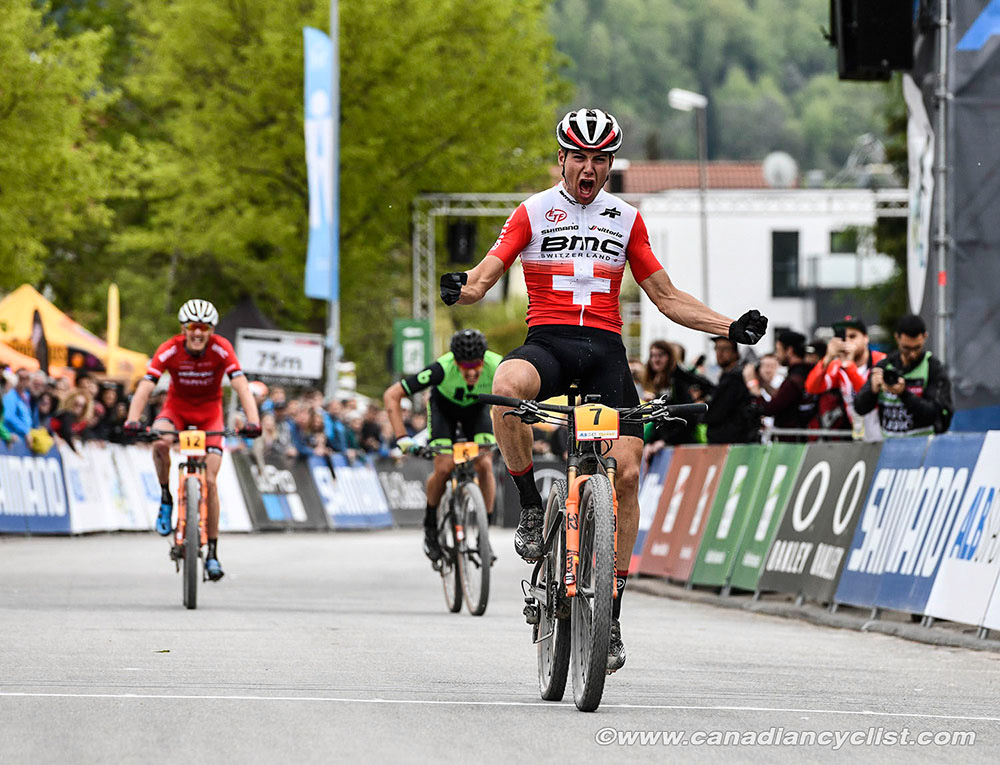 Filippo Colombo wins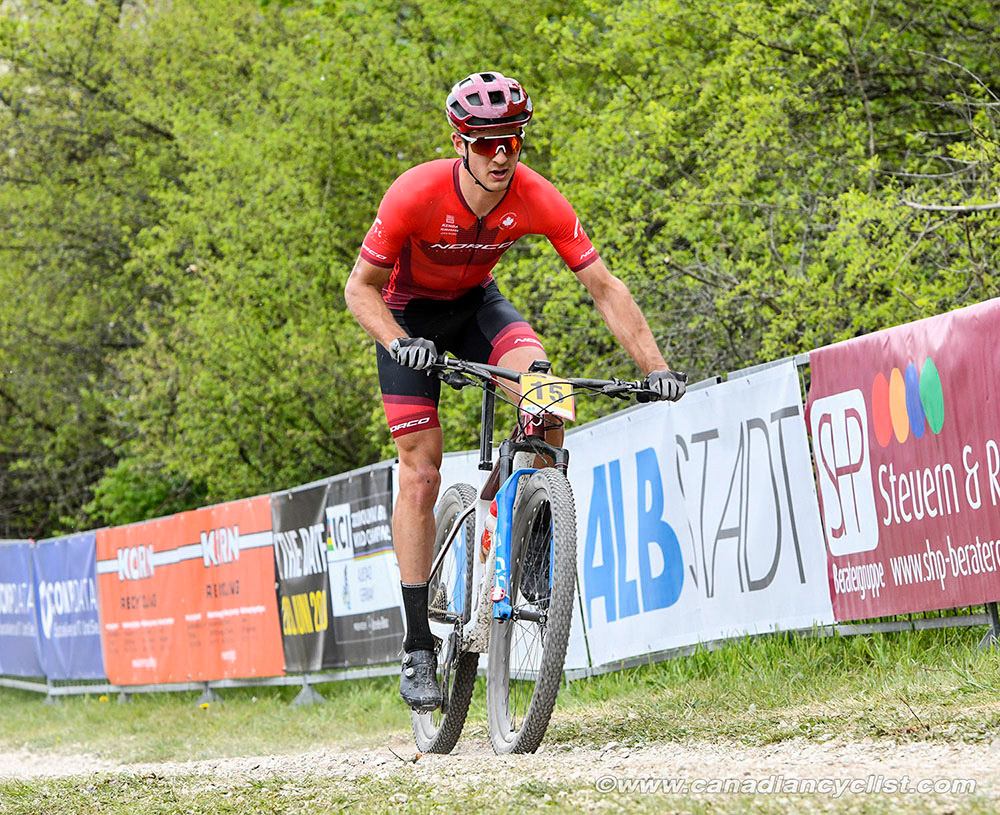 Sean Fincham
"It was the first time starting at the front, on the second row, which was pretty exciting," said Fincham. "I was able to sit in the top ten and hang out for most of the race. Attacks started to go with three laps to go, and I couldn't quite hold on."

In other Canadian results, Raphael Auclair (Pivot-OTE) was 42nd, Quinton Disera (Norco Factory) 56th, Gunner Holmgren (Team Canada) 66th, Tyler Orschel (Team Canada) 75th and Victor Verreault was 111th.