May 24/19 15:56 pm - Disera Finishes 7th at Nove Mesto World Cup XCC

Posted by Editoress on 05/24/19

Canadian champion Peter Disera (Norco Factory) finished in the top-10 on Friday at the Mountain Bike World Cup XCC event in Nove Mesto na Morave, Czech Republic, with a seventh place result that will put him on the front row for the start of the main XCO event on Sunday. Disera's result moved him up to tenth in the overall World Cup standings. Haley Smith (Norco Factory) was the top Canadian in the women's race, finishing 14th, and is also ranked tenth in the overall standings.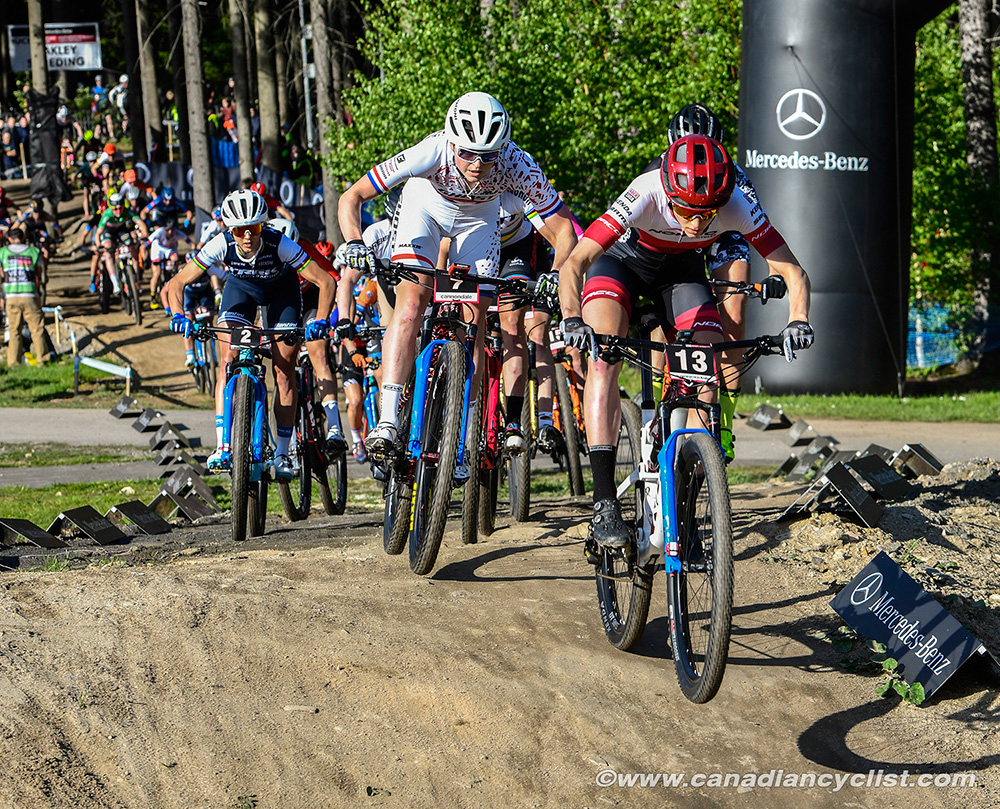 Haley Smith at the front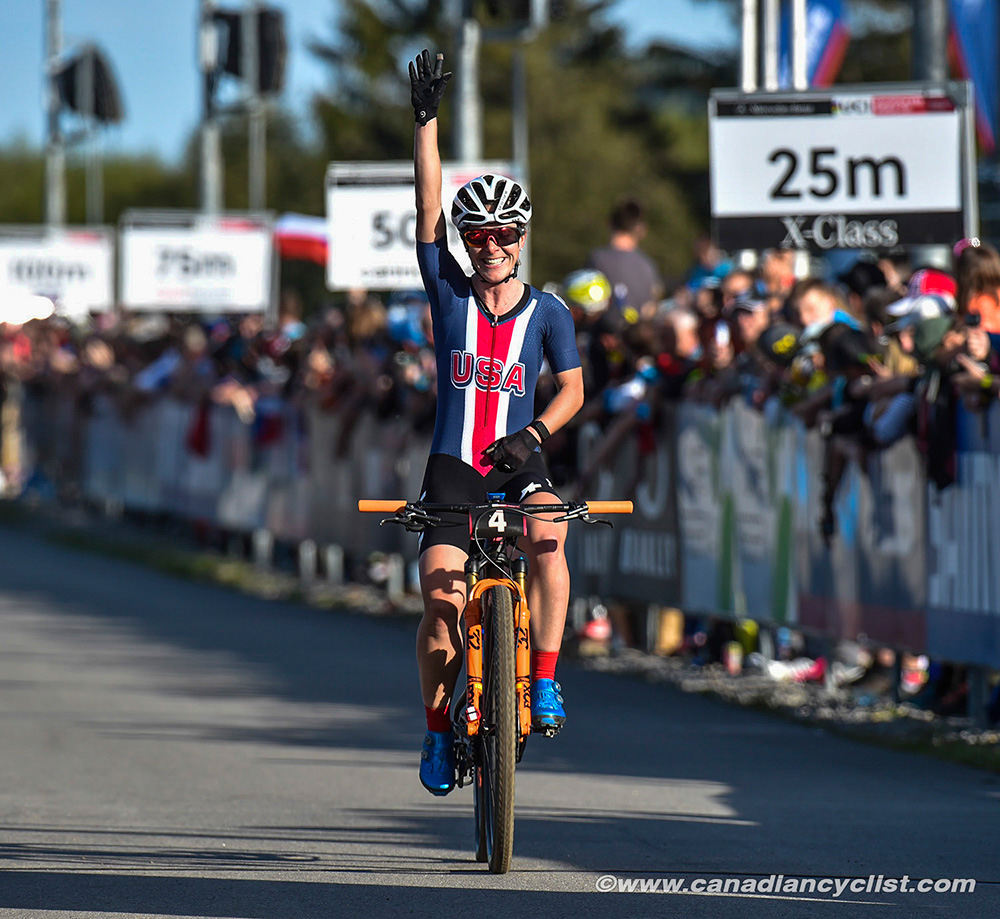 Chloe Woodruff wins

The fast track at Nove Mesto led to races of attrition, with a few riders getting shed every lap due to the high intensity. Both races were won in solo breakaways after the field backed off slightly with a few laps to go. Chloe Woodruff (Team USA) stole off the front of the women's race and nobody was willing to take up the chase, allowing her to roll in for the best World Cup result of her career. Annie Last (KMC-Ekoi-Orbea) won the field sprint ahead of Jolanda Neff (Trek Factory) and World Cup leader Kate Courtney (Scott-SRAM). Courtney continues to lead the women's standings, with Neff second and Woodruff moving up one spot to third.

"I was inspired by Kate [Courtney, Round 1 winner] last week," said Woodruff, "so this means a lot. I race short track all the time and I love it. I knew my best bet was to go early, but I didn't know how big a gap I had until the last corner."

Smith had a strong start and moved to the head of the race for the first few laps. She backed off mid-race but was still in the top-10 until the final sprint when she last a few spots. Other Canadians results include Emily Batty (Trek Factory) in 24th, Catharine Pendrel (Team Canada) in 29th and Sandra Walter (Team Canada) in 31st.

"My goal for today was to dive in and see what was possible," said Smith. "I didn't really intend to lead for the first couple laps, but once I was at the front I figured it was a great chance to see what I was capable of. I raced a good race up until the last lap when I made some positioning errors, but still managed to hang on for a second row start. I have to shout out to Chloe Woodruff [Team USA] as well for a stunning victory - really happy for her and proud of what that means for racing in North America!!"

The men's race saw multiple riders take a turn at the front, with Round 1 winner Mathieu van der Poel (Corendon Circus) biding his time until four laps to go, when he accelerated away. He quickly opened a nine second lead, with Disera leading the chase at the front of the field. The Dutch man eased up at the line, crossing just ahead of the sprint, led by Maxime Marotte (Cannondale Factory) and Henrique Avancini (Cannondale Factory).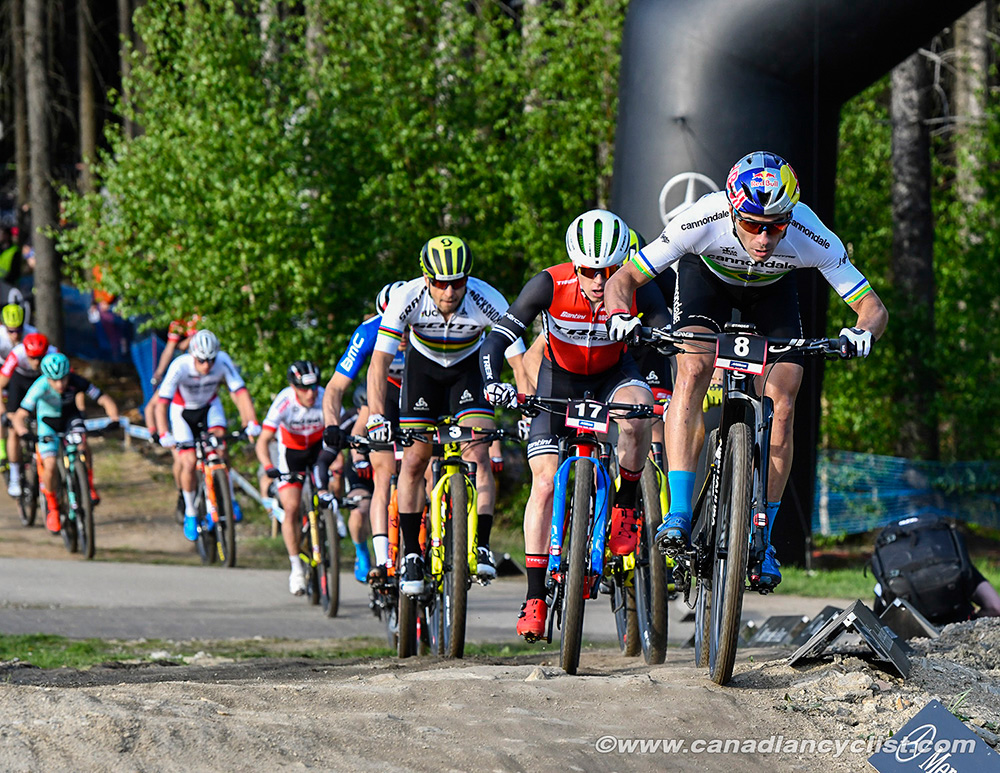 Henrique Avancini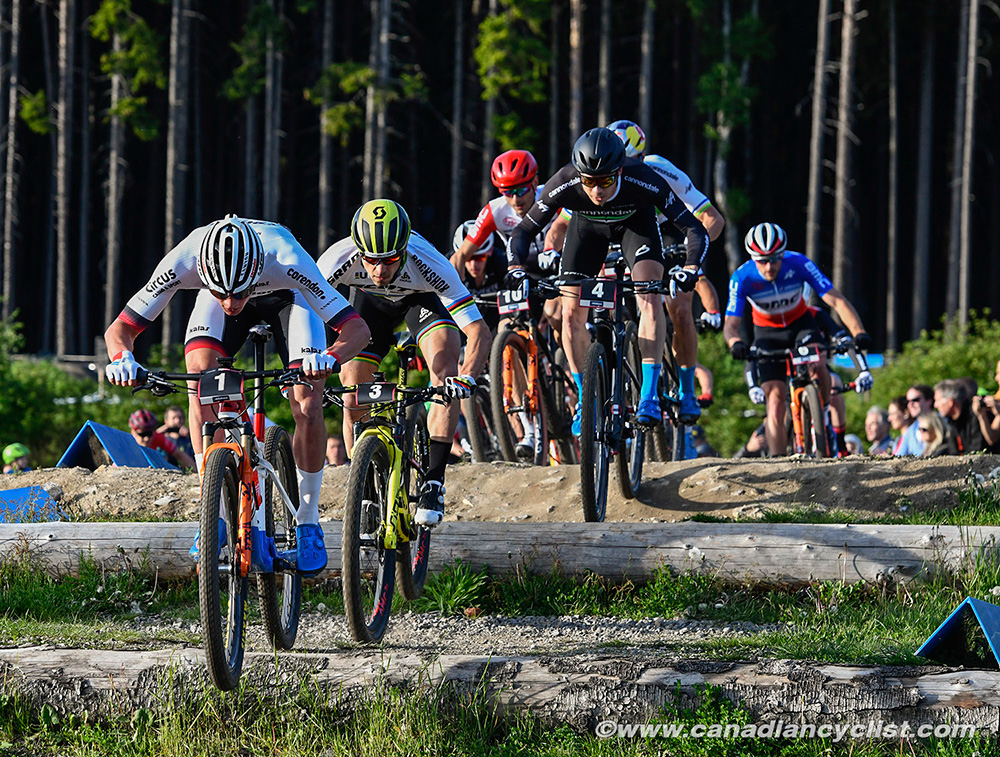 Mathieu van der Poel goes to the front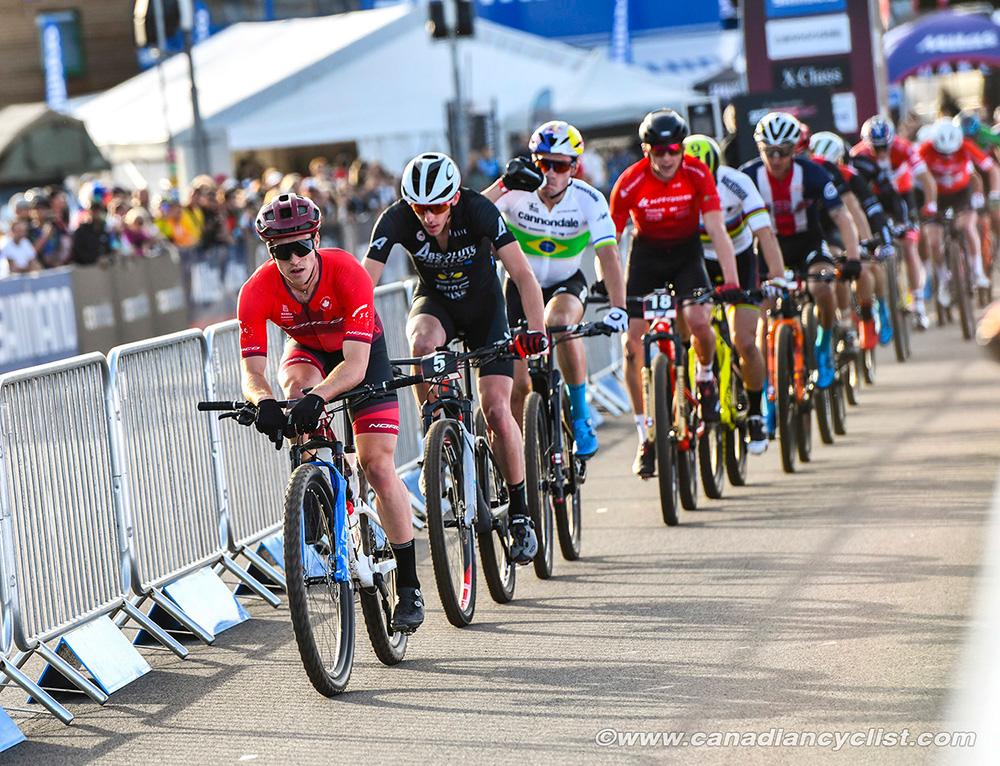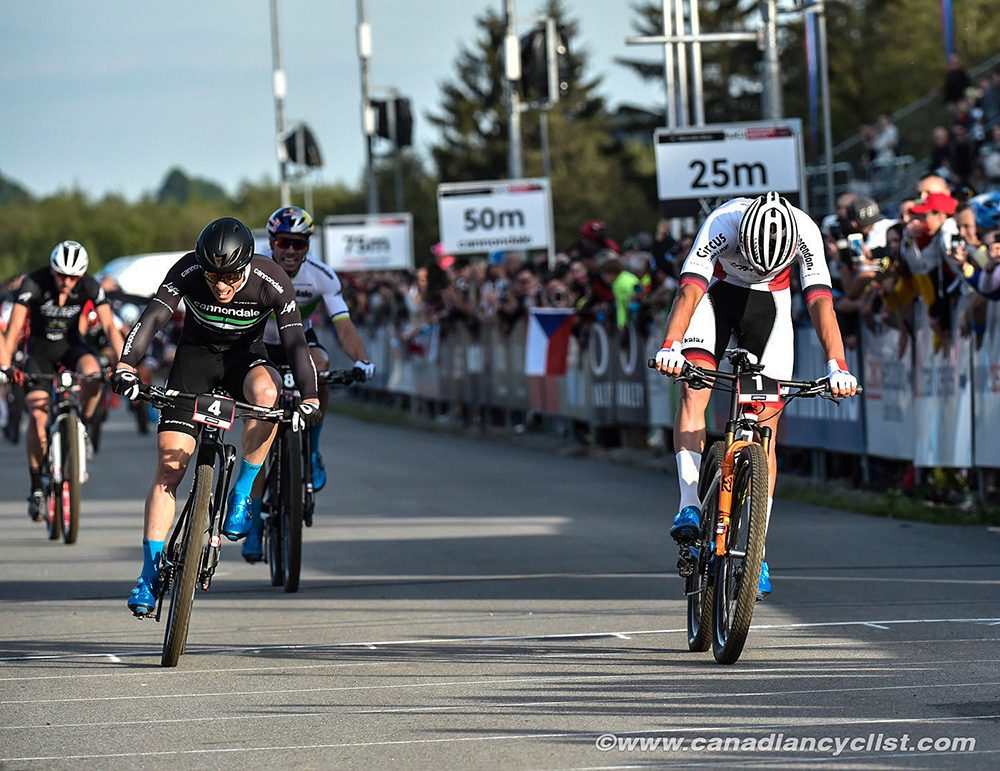 "Last year, this was a really nervous race," explained van der Poel, "so I didn't really want to take a chance with a sprint. It was really painful, but eventually I got a gap and just went full gas to the finish."

Disera was the only Canadian to make the top-40 rider cut for the short track, starting in the last row. He moved up to mid-field on the third lap and then up to the top-10, before taking the lead of the chase with three laps to go.

"I started right at the back," said Disera, "so I didn't get too stressed in the first few laps. Then somebody left a lane open at the front and I carried my momentum towards the front. When I got to the front [winner] Mathieu van der Poel was away and so I stayed at the front. It felt good and I knew that if I controlled the pace it would be better for me. I was battling for a podium position but just got boxed out. It will be cool to have a front row spot on Sunday."