June 21/19 15:12 pm - Tvetcov Wins TT at Beauce, Zukowsky Holds onto Yellow

Posted by Editoress on 06/21/19

Nick Zukowsky (Floyd's Pro Cycling) managed to retain the Yellow Jersey at the Tour de Beauce after finishing ninth in the 19.4 kilometre time trial. Zukowsky's team mate, Serghei Tvetcov, won the stage for the second year in a row and moved up from seventh to third in the overall standings.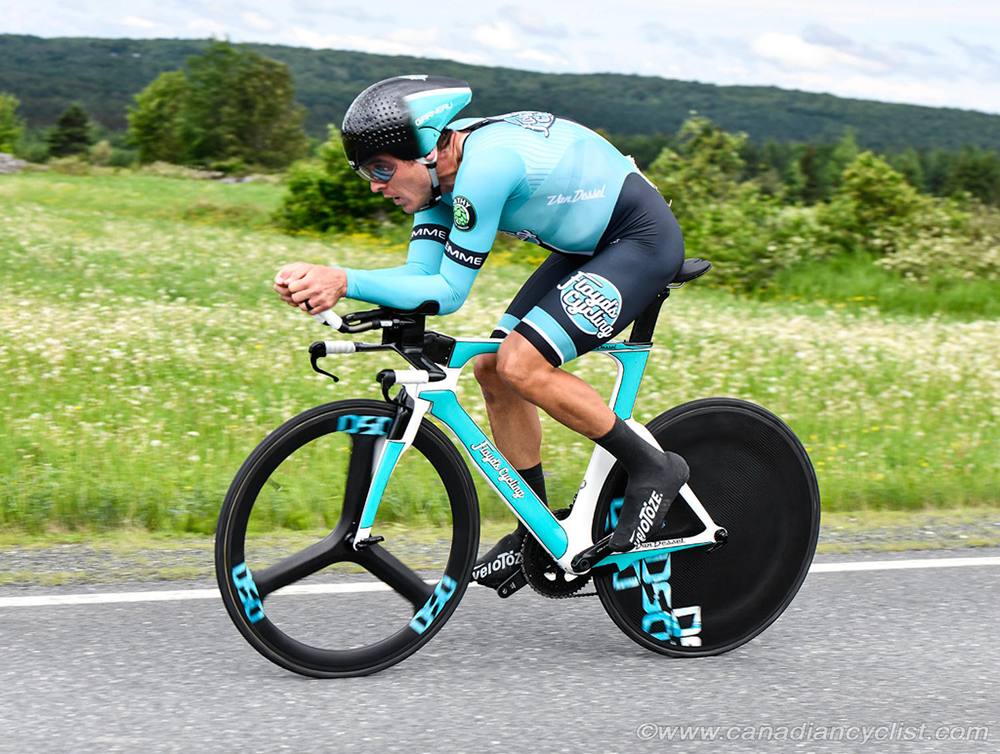 Serghei Tvetcov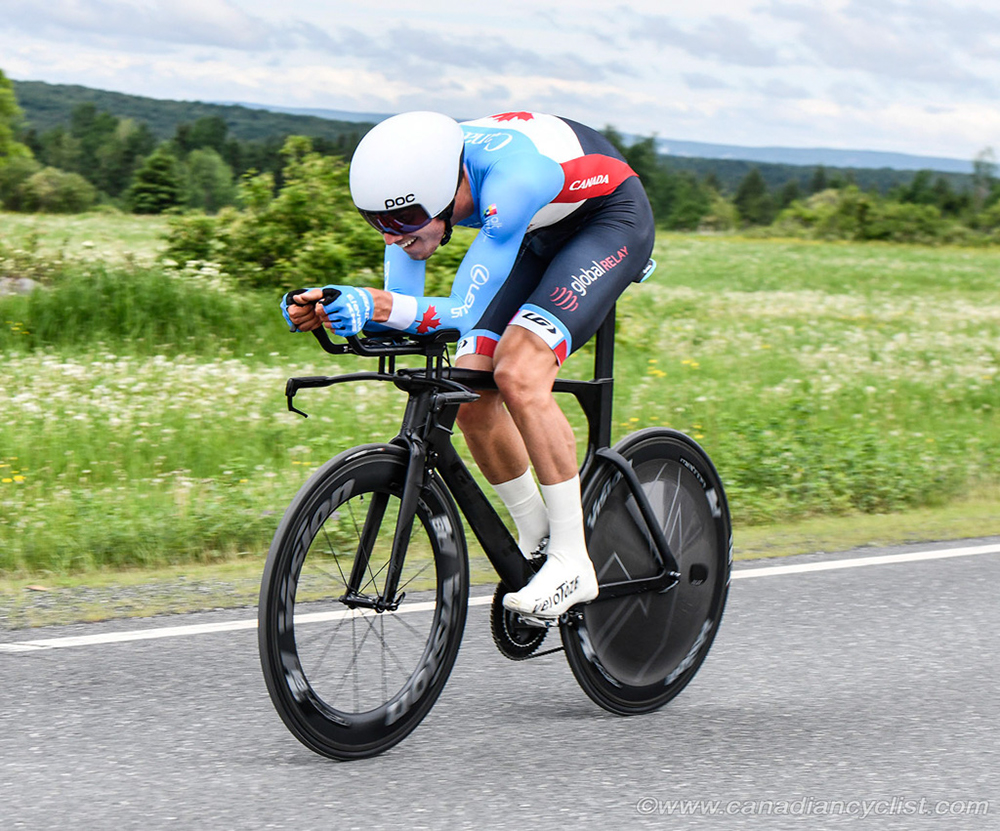 Adam Roberge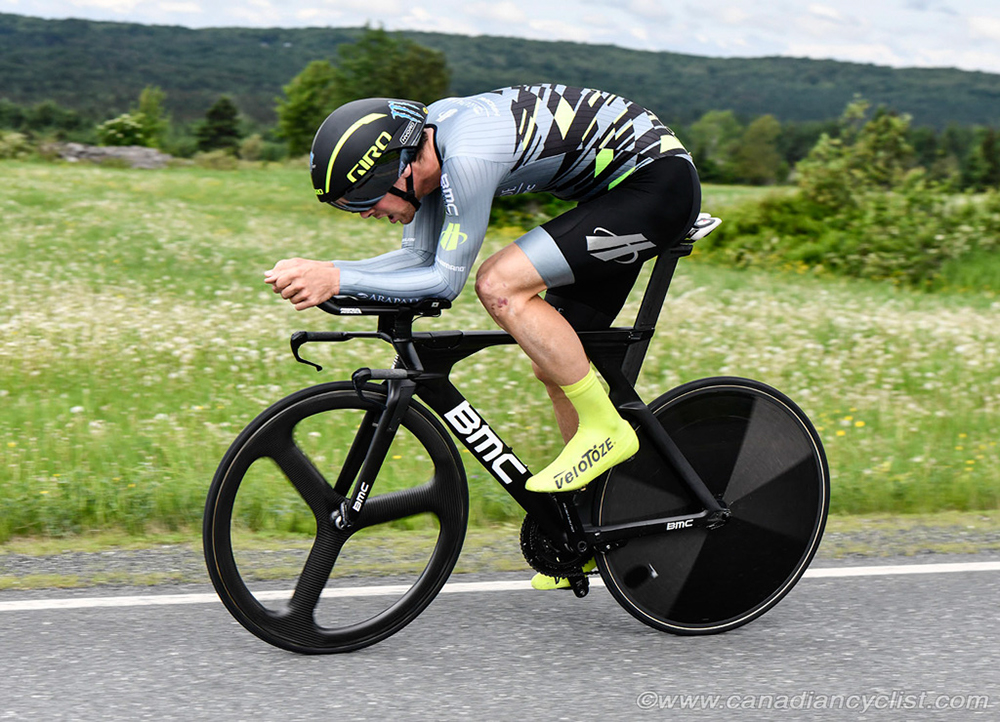 Brendan Rhim
Riders faced a stiff headwind on the return leg of the rolling out and back course, which slowed times significantly, with Tvetcov 40 seconds slower then last year. Tvetcov's time of 24:27 was 12 seconds faster than Adam Roberge (Team Canada), with Brendan Rhim (Arapahoe/Hincapie) at 19 seconds, and former race leader Tyler Magner (Rally UHC) a further second behind.

The stage tightened up the overall standings, with Magner moving up to second from third, only 12 seconds behind Zukowsky. Tvetcov is at 18 seconds followed by Rhim at 22 seconds. Stage 2 winner James Piccoli (Team Canada) drops from second overall to fifth at 26 seconds.

"Definitely it was harder with the wind," said Tvetcov. "Also our legs are more tired because the first stage was raced so aggressive this year. But everyone was slower this year. It's a great course and I'm happy to win again."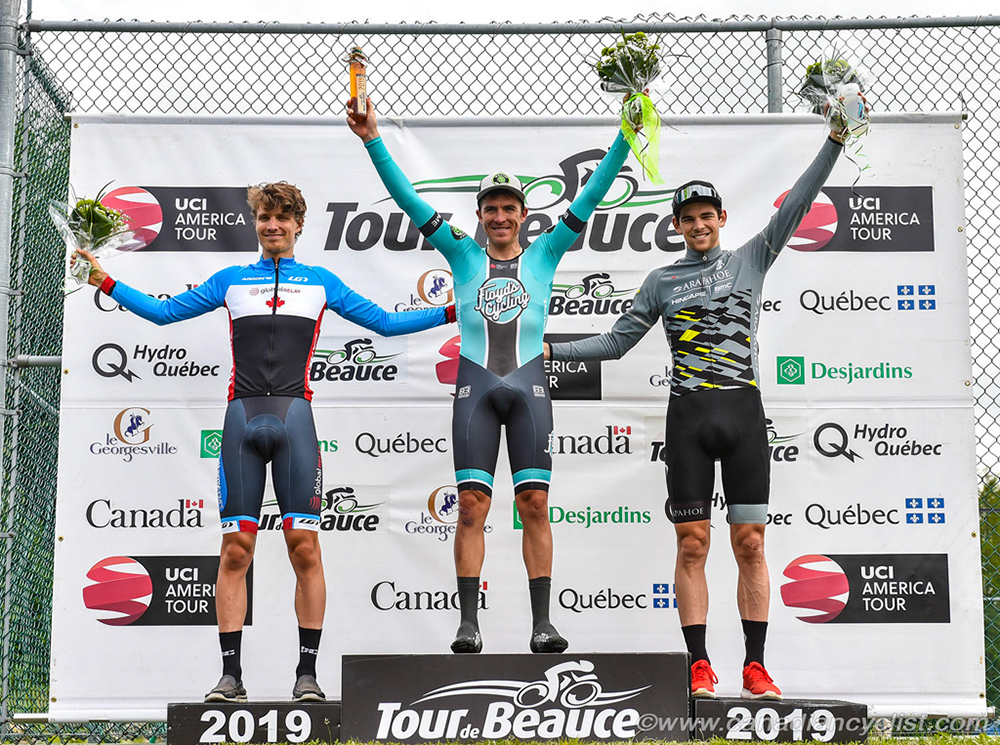 Stage podium: l to r: Adam Roberge, Serghei Tvetcov, Brendan Rhim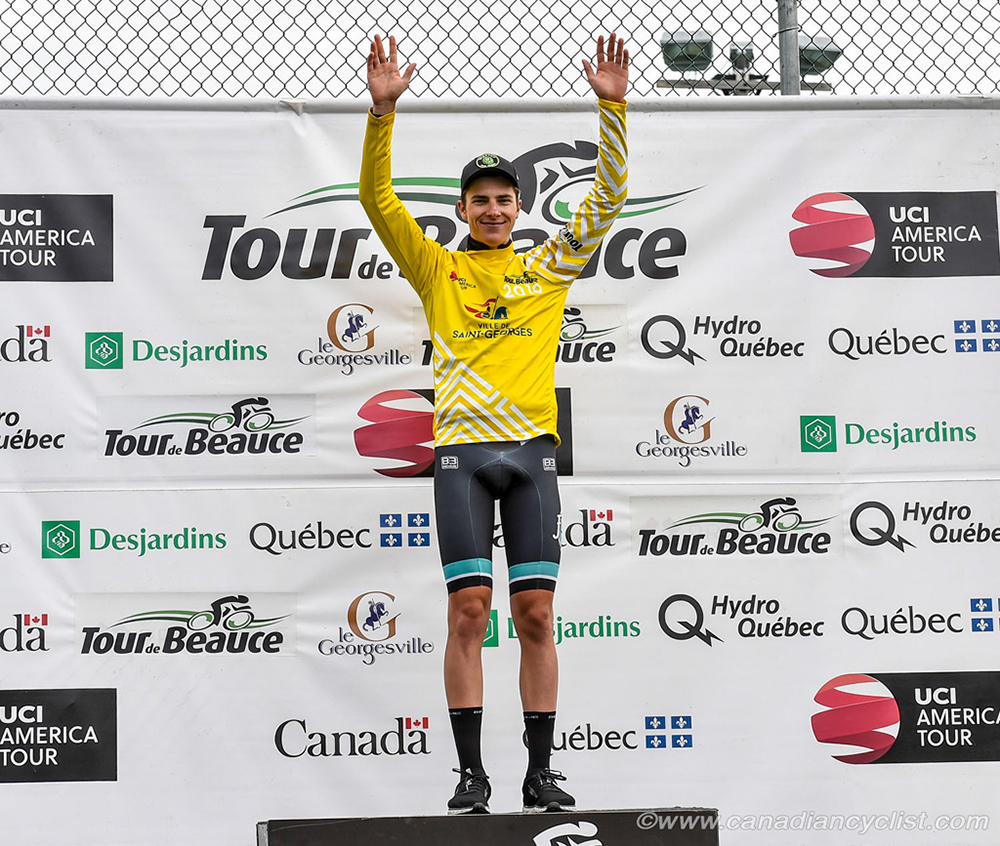 Race leader Nick Zukowsky
Roberge, a former national Under-23 time trial champion, agreed that the wind was a factor. "Mentally, it was very hard. I was looking at my time and not thinking it was very good, but it was way slower for everyone. I was pretty confident coming in to the time trial; it's hard on the body but I know I can control everything and just do my best."

Zukowsky "My lead is diminished but I had a good day on the TT bike, so I'm happy. It could have gone worse. We've got Serghei winning the stage, which is really good, and I've still got 12 seconds, so we will do our best to defend in the remaining stages."


Results