June 21/19 22:31 pm - Zukowsky Retains Yellow Jersey by Smallest of Margins

Posted by Editoress on 06/21/19

Stage 4 of the Tour de Beauce is a short - 78 kilometre - road race that usually has little impact on the overall standings for the top riders. However, this year the Friday evening stage saw Nick Zukowsky (Floyd's Pro Cycling) almost lose his Yellow Jersey, while the Points Jersey did change hands.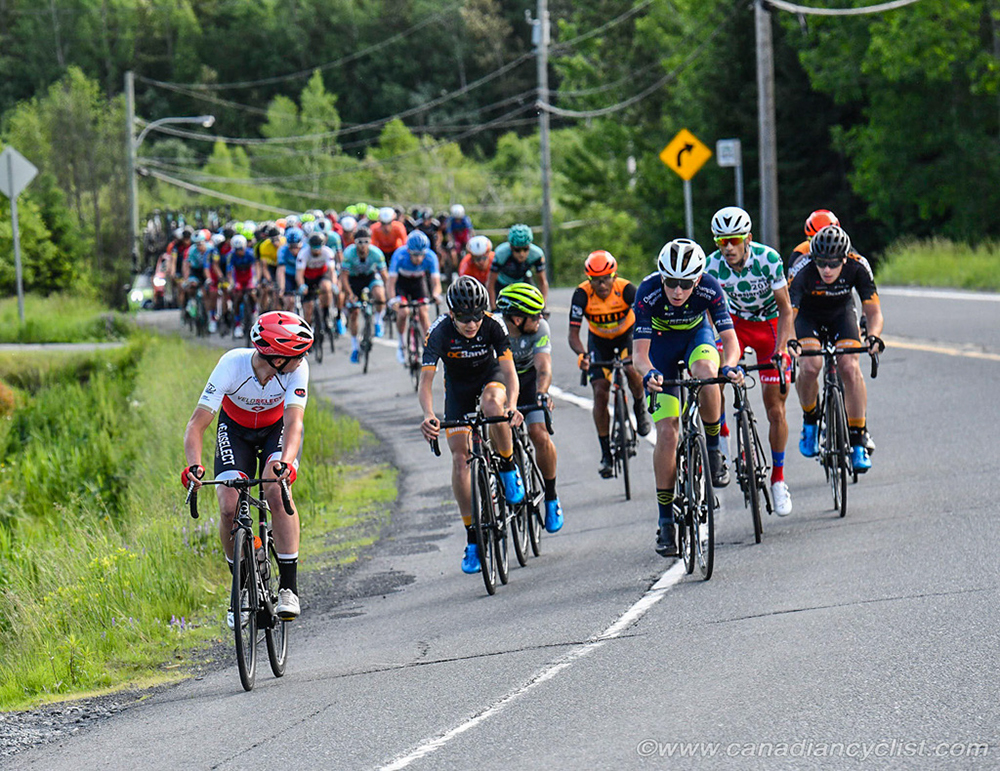 Early break begins to form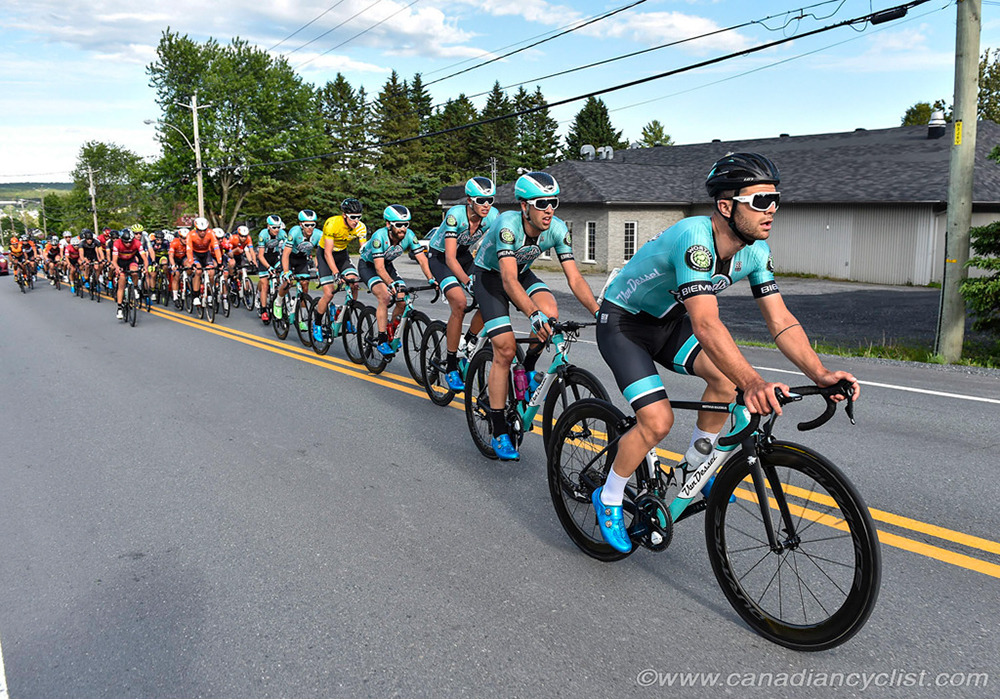 Floyd's Pro Cycling sets tempo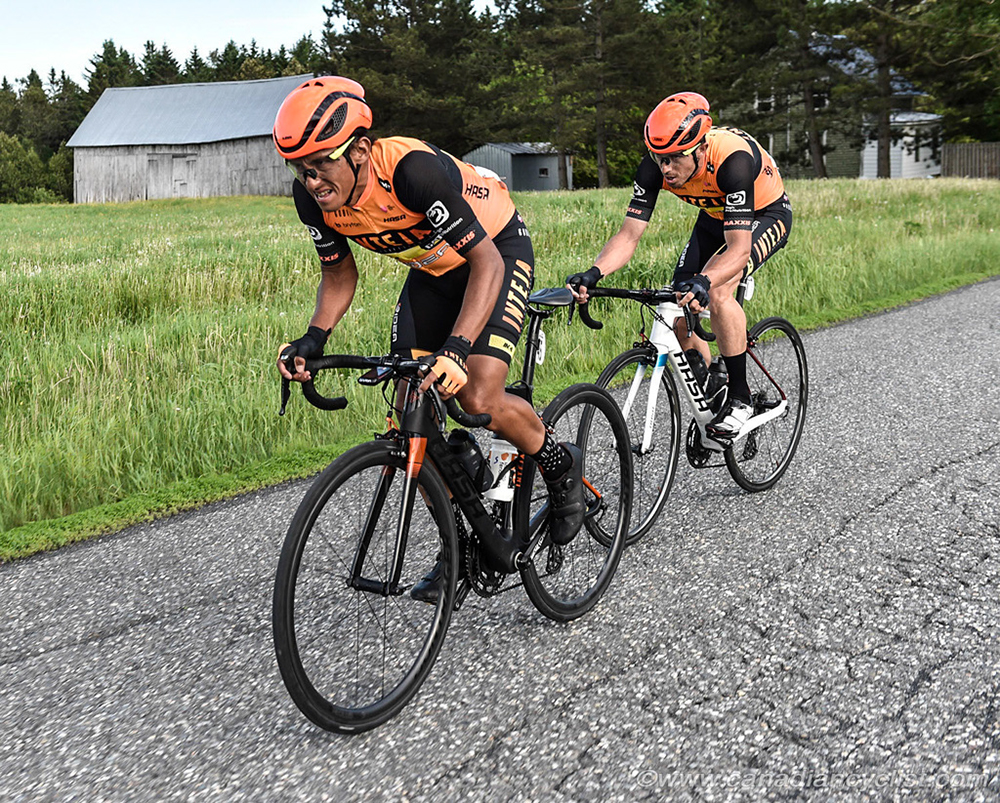 Inteja IMCA - Ridea DCT was very aggressive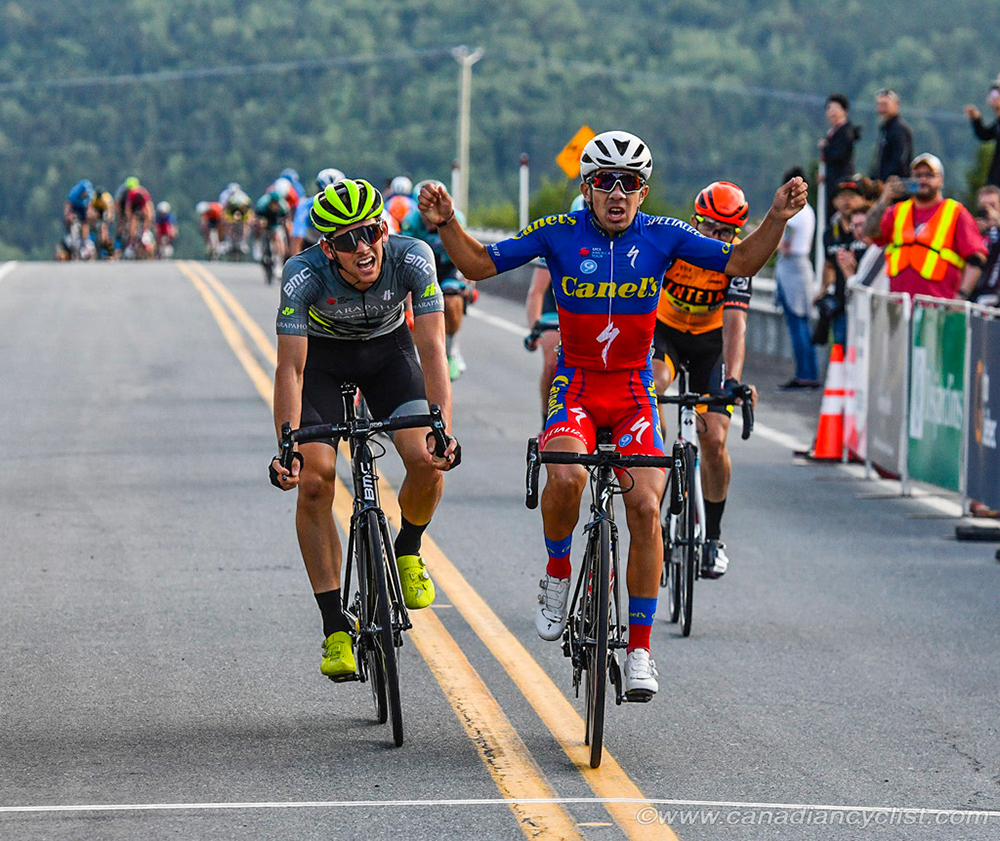 Pablo Andres Alarcon wins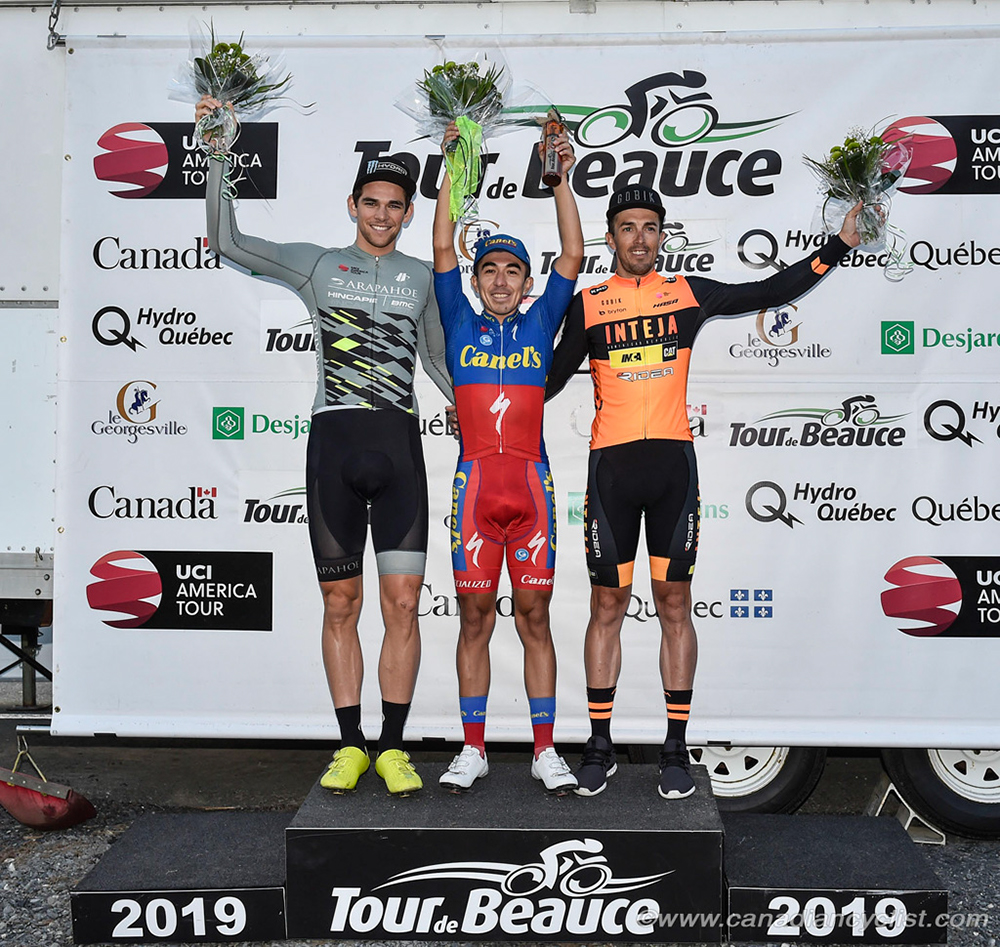 Stage podium
A group of 13 riders that were no danger to the GC rode off the front of the field as soon as the peloton cleared the neutral start. They gained 90 seconds and Zukowsky's team were happy to let them go, riding tempo at the front of the field.

The break seemed to lose cohesion in the final 20 kilometres, and was swept up just as the race hit the final 1.2 kilometre, 6.5% climb to the finish line. Pablo Andres Alarcon (Canel's Specialized) outkicked Brendan Rhim (Arapahoe/Hincapie) for the win, with Tyler Magner (Rally UHC) finishing in the same lead group of ten. Zukowsky was gapped on the climb, finishing 24th and 12 seconds back - the same number of seconds he led Magner in the overall standings.

Officials determined that Zukowsky would remain in Yellow by a few tenths of a second ahead of Magner. At the same time, Magner lost the Points Jersey to Rhim, who remains in fourth overall at 22 seconds, behind Zukowsky's team mate, Serghei Tvetcov, the winner of the time trial earlier in the day, who is now only six seconds out of the lead. James Piccoli (Team Canada), winner of Stage 2, rounds out the top-5, and is only 14 seconds back.