June 26/19 8:57 am - Pan Am Games Team Announced

Posted by Editoress on 06/26/19

Cycling Canada and the Canadian Olympic Committee have announced the team of eight women and five men who will represent Canada in the cycling events at the Pan American Games in Lima, Peru, to take place between August 1st and 11th.

After a highly successful campaign at the TORONTO 2015 Games, where Canadian cyclists won 20 medals, 11 of which were gold, Cycling Canada has decided to shift its attention to next generation athletes for these Games. Over the span of 11 days, athletes will compete in track, road, BMX racing and BMX freestyle events.

"The Pan Am Games are a great opportunity for our future champions to get a first taste of what it's like to compete at a major multi-sport event," said Cycling Canada's High Performance Director, Kris Westwood. "Because Lima is not a direct qualification event for the Tokyo Olympics - and we don't have the pressure of a home Games - we can worry less about performance and more about athlete development. That said, we can expect several podium performances from among this young team."

The cycling competitions will begin with the track events, with Canada participating in both the endurance and sprint competitions. Former BMX racer Amelia Walsh will team up with RBC Training Ground athlete Kelsey Mitchell for the team sprint; the duo first competed together at the Hong Kong World Cup earlier this year. They will both also take part in the sprint and keirin events, with Nick Wammes and Joel Archambault competing in these events on the men's side.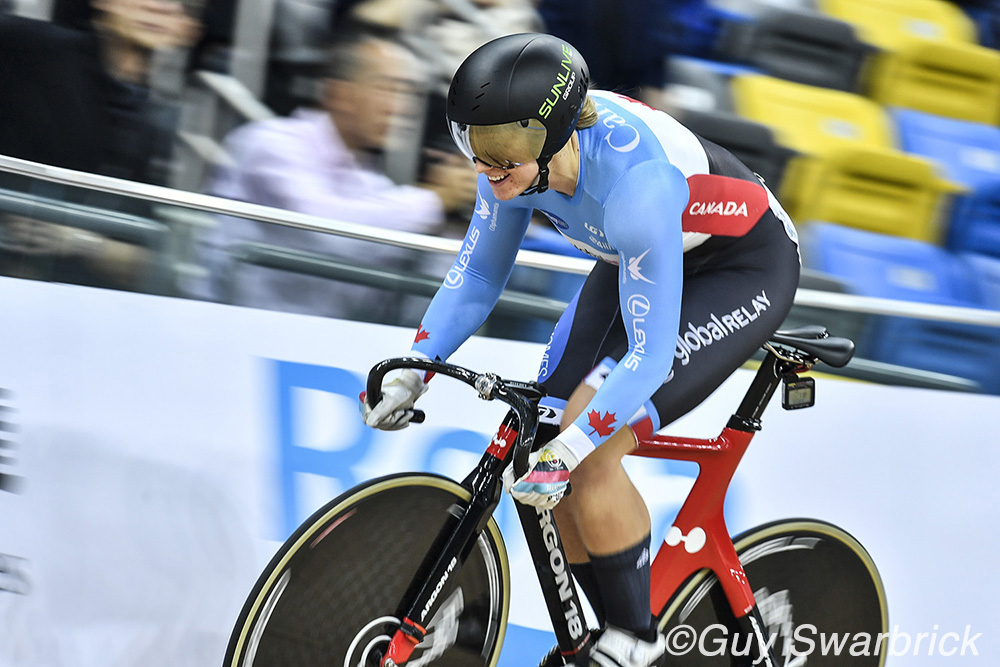 Kelsey Mitchell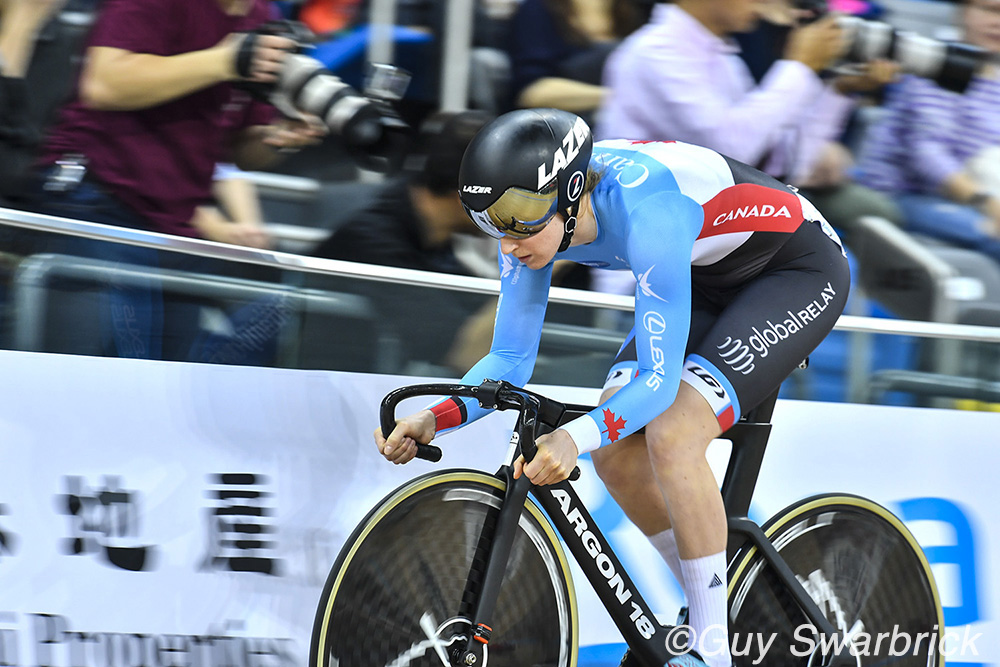 Amelia Walsh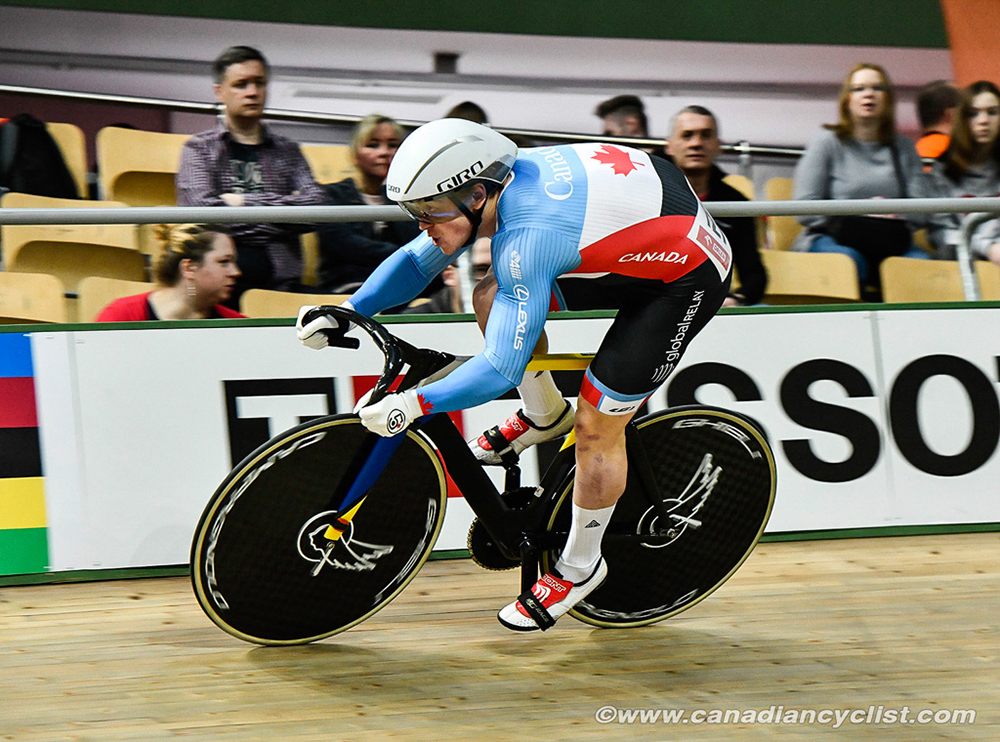 Joel Archambault




Nick Wammes

The women's track endurance squad will be led by former Junior world champion Maggie Coles-Lyster, who will be joined by Erin Attwell, Myriam Brouwer and Laurie Jussaume for the team pursuit. The squad will also compete in the omnium and the madison events, though the exact line-up will be confirmed closer to the event. A few days later, the women's track endurance squad will trade their track bikes for road bikes to compete in the individual time trial and road race. Miriam Brouwer will be the only athlete to compete in both events, with Maggie Coles-Lyster and Erin Attwell teaming up with her on the road, and Laurie Jussaume taking the start for the individual time trial.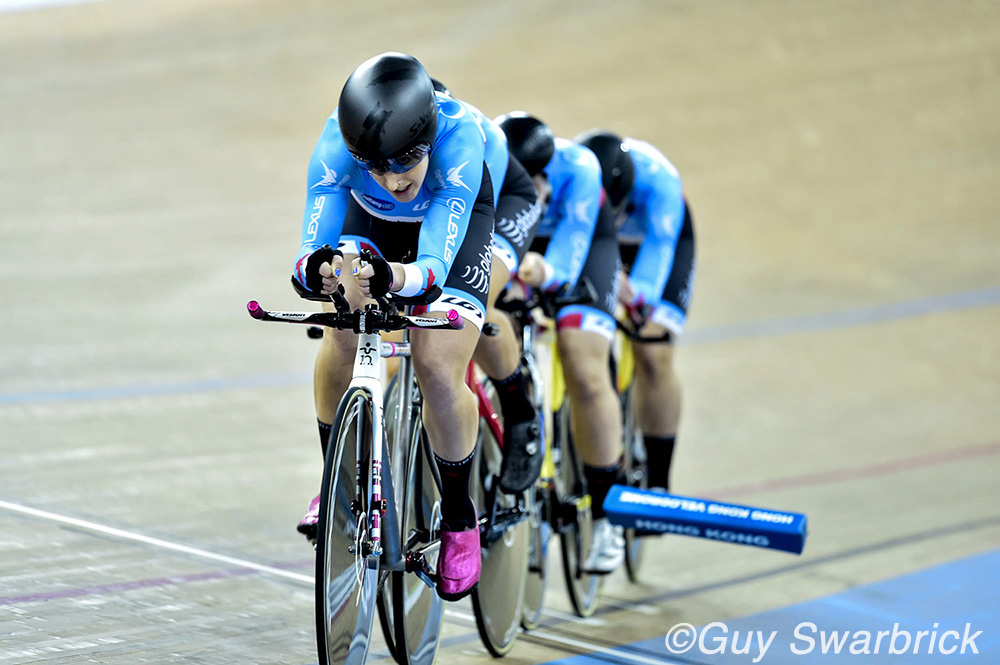 Maggie Coles-Lyster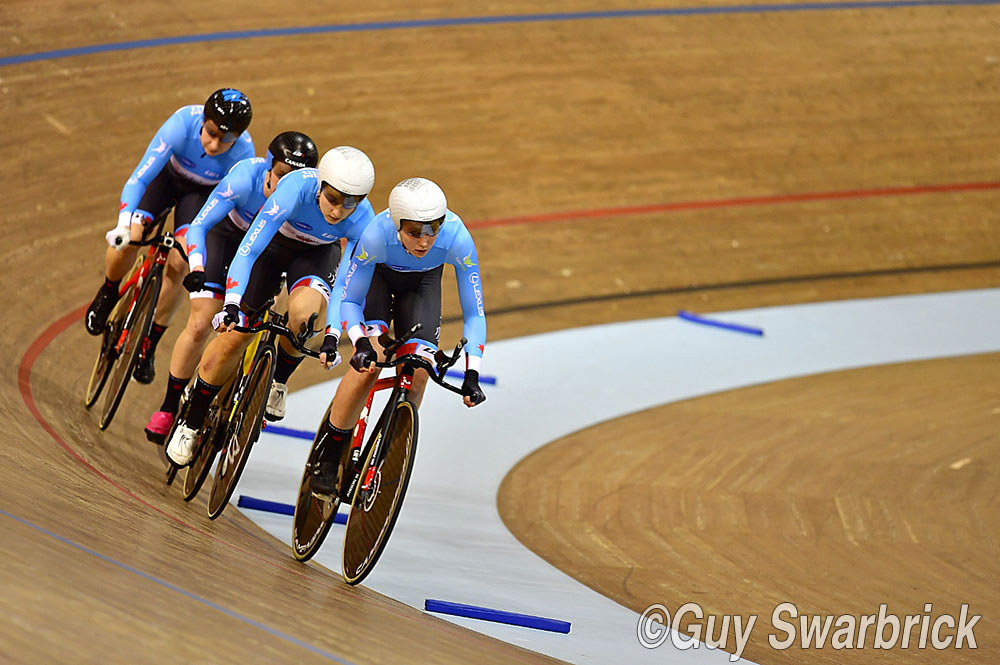 Erin Attwell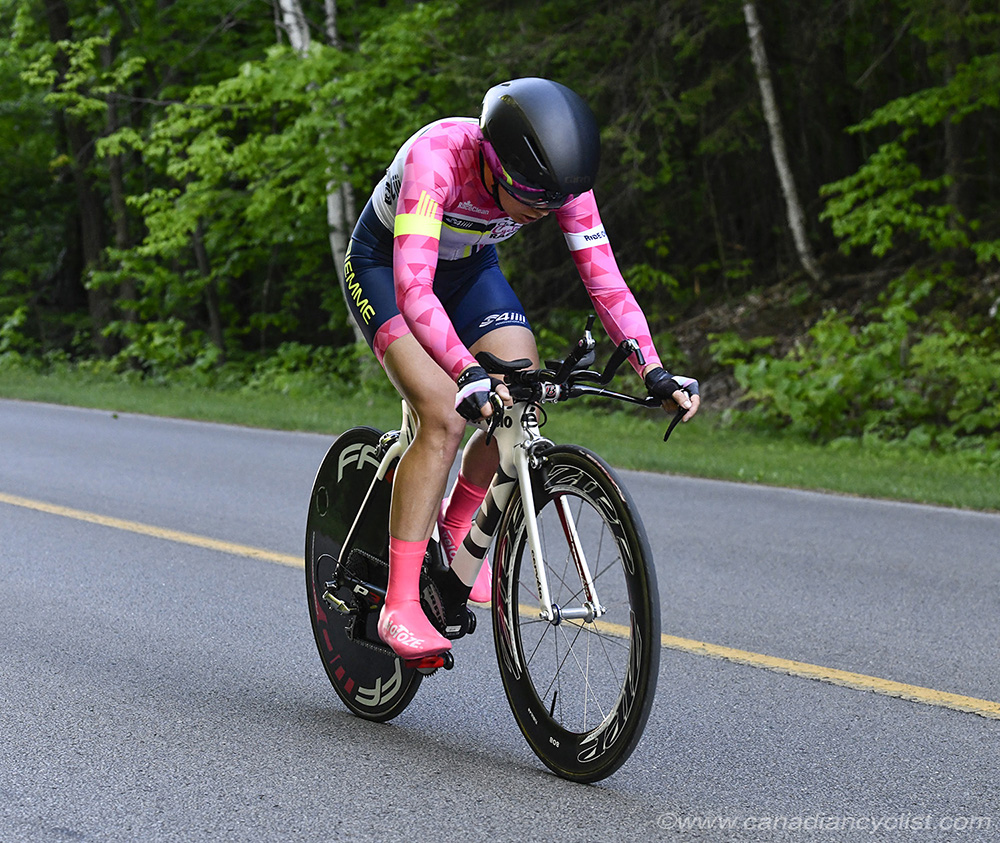 Miriam Brouwer
"I am beyond excited to compete at the Pan American Games this summer, which will mark my first major Games experience," said Maggie Coles-Lyster. "Our team pursuit squad is always progressing, and I am confident that we will be riding for medals in all of the events. It will be special to race alongside the girls I have been training, racing and friends with for many years now and we hope to follow in the footsteps of our successful Canadian women's team pursuit squad."

Competition will continue with BMX racing events for both men and women on August 8-9, with the team coming directly from the UCI BMX World Championships in Belgium. National team athletes Drew Mechielsen and Daina Tuchcsherer will be leading the women's squad, while Alex Tougas and James Palmer were selected to the men's squad, however, their participation is contingent on their recovery from injury.

The newly-added BMX freestyle event will close out the cycling competition on August 11th, with Jaden Chipman representing Canada at his first major Games. Chipman is currently ranked among the top 30 in the world in the discipline that will make its Olympic debut at Tokyo 2020.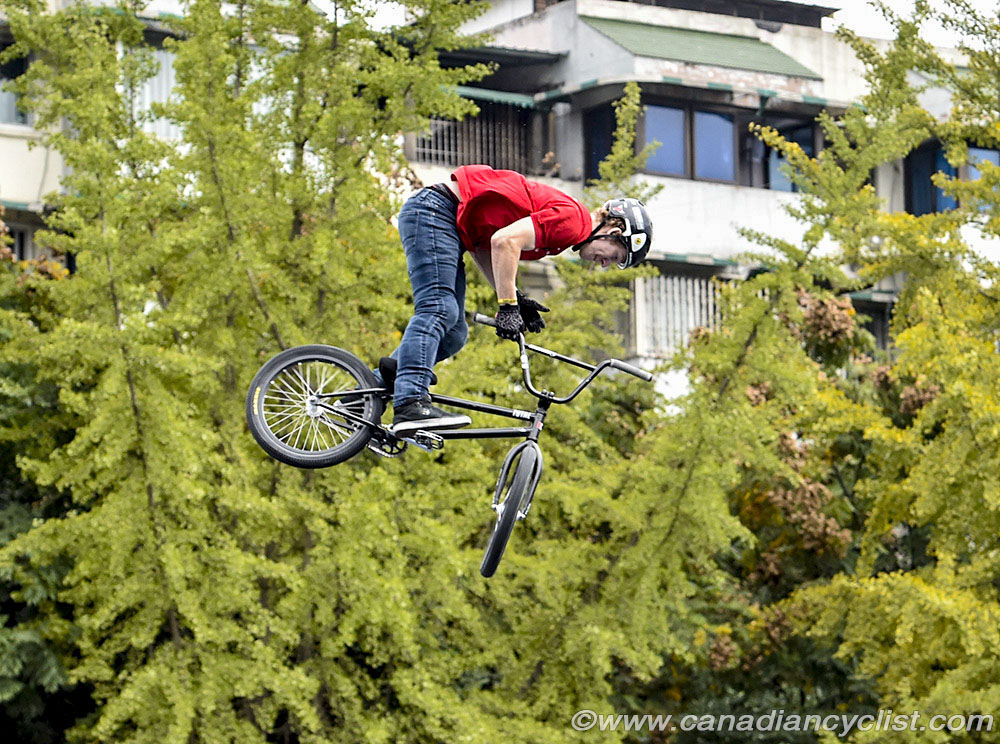 Jaden Chipman
Canada will have no mountain bike athletes attending, partially due to the conflicts with the World Cup schedule, and partially due to the qualification process - the only qualifying event was the 2018 Pan Am Championships, which Canada did not attend. In addition, the Pan Am Games do not offer any UCI points towards Olympic qualification.
The athletes and coaches nominated are:

Women's Track Endurance and Road
Erin Attwell (Victoria, B.C.) - Team Pursuit, Road Race
Miriam Brouwer (Burlington, ON) - Team Pursuit, Individual Time Trial, Road Race
Maggie Coles-Lyster (Maple Ridge, B.C.) - Team Pursuit, Road Race
Laurie Jussaume (Contrecoeur, QC) - Team Pursuit, Individual Time Trial
Alternate: Devaney Collier (Edmonton, AB)

Women's Sprint
Kelsey Mitchell (Sherwood Park, AB) - Sprint, Keirin, Team Sprint
Amelia Walsh (Ayr, ON) - Sprint, Keirin, Team Sprint
Alternate: Lauriane Genest (Levis, QC)

Men's Sprint
Joel Archambault (Sainte-Christine, QC) - Sprint, Keirin
Nick Wammes (Bothwell, ON) - Sprint, Keirin
Alternate: Je'Land Sydney (Georgetown, ON)

Women's BMX Racing
Drew Mechielsen (Langley, B.C.)
Daina Tuchscherer (Chestermere, AB)

Men's BMX Racing
Alex Tougas (Pitt Meadows, B.C.)
James Palmer (North Vancouver, B.C.)

Men's BMX Freestyle
Jaden Chipman (New Lowell, ON)
Alternate: Mike Varga (Oshawa, ON)

Coaches
Jenny Trew (Calgary, AB) - Track Endurance and Road
Franck Durivaux (Nancy, France) - Track Sprint
Adam Muys (Copetown, ON) - BMX
Canada will not be sending a Mountain Bike team to Lima due to the conflict with the World Cup.