July 17/19 11:06 am - XCO Nationals Return to Hardwood This Weekend

Posted by Editoress on 07/17/19

This weekend, the most important event on the domestic XCO mountain bike calendar will take place - the Canadian Championships. Across 14 categories for both women and men, ranging from Cadet (15-16 years) to 50+ Masters, national titles and maple leaf jerseys will be awarded.

The event returns to Hardwood Ski & Bike, north of Barrie, Ontario. This was the site of the 2015 Pan American Games, and much of the same course will be used. On Saturday, the XCO races will take place, starting at 9:00 am with the Masters categories, and running through the Elite/Under-23 races in the afternoon. On Sunday, the Championships will conclude with the Team Relay.

This will be the first time this year that all of Canada's top riders will compete together on home soil, and in the Elite categories we will see a world-class field.

Haley Smith (Norco Factory) of nearby Uxbridge has to be considered the favourite after her stellar World Cup season thus far. Smith finished third in Round 2 for her first World Cup podium and sixth in the fourth round last weekend, and is currently tenth in the World Cup rankings. This would be Smith's first Elite title, if she is successful.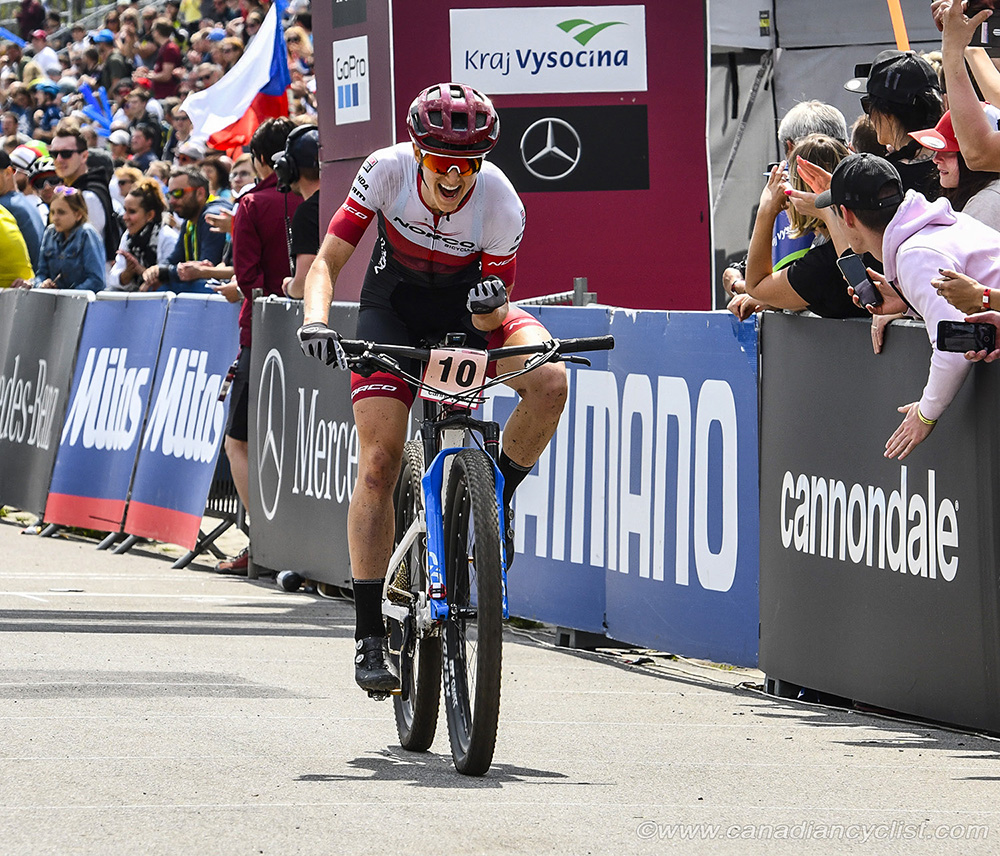 Haley Smith finishing 3rd at Nove Mesto World Cup
"Nationals is a tricky beast," admits Smith. "Just like in any high pressure situation, if you think too much about the potential outcomes or your objective goals, then you're likely not to achieve them! I'm definitely coming in with good form this year, having had my best season to date, but I honestly don't know what to expect from myself or the field. You just can't count anyone out at Nationals! I hope that someday I can earn the honour of representing the maple leaf... I've got no idea if this will be the year, but I'm ready to put my best foot forward and have fun in the process. No matter the outcome, it's always fun to race at home and the atmosphere at Nationals is just so energizing. I'm really looking forward to savouring the weekend."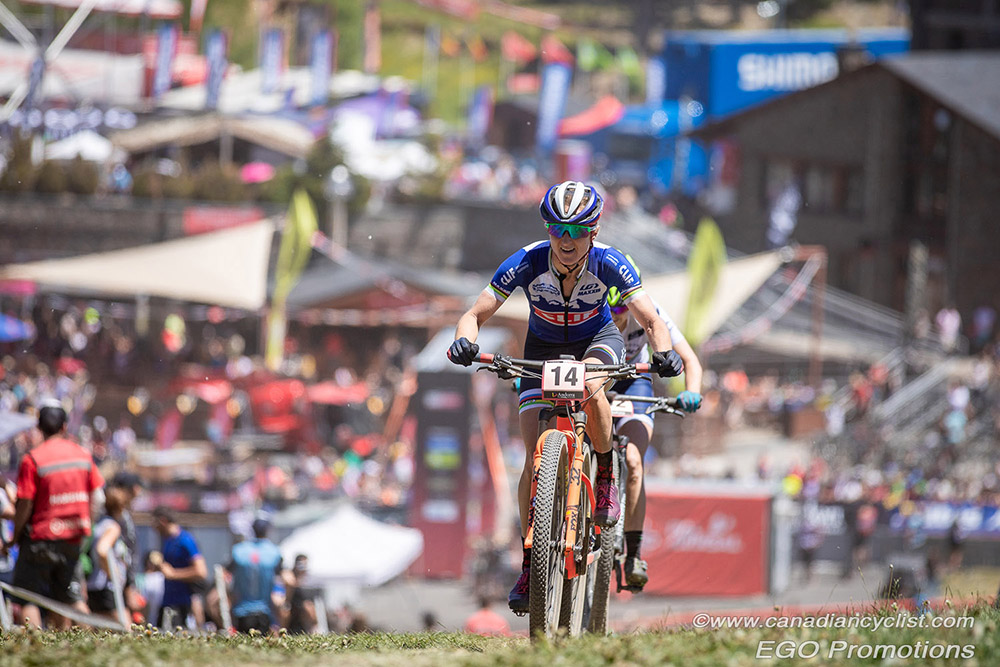 Catharine Pendrel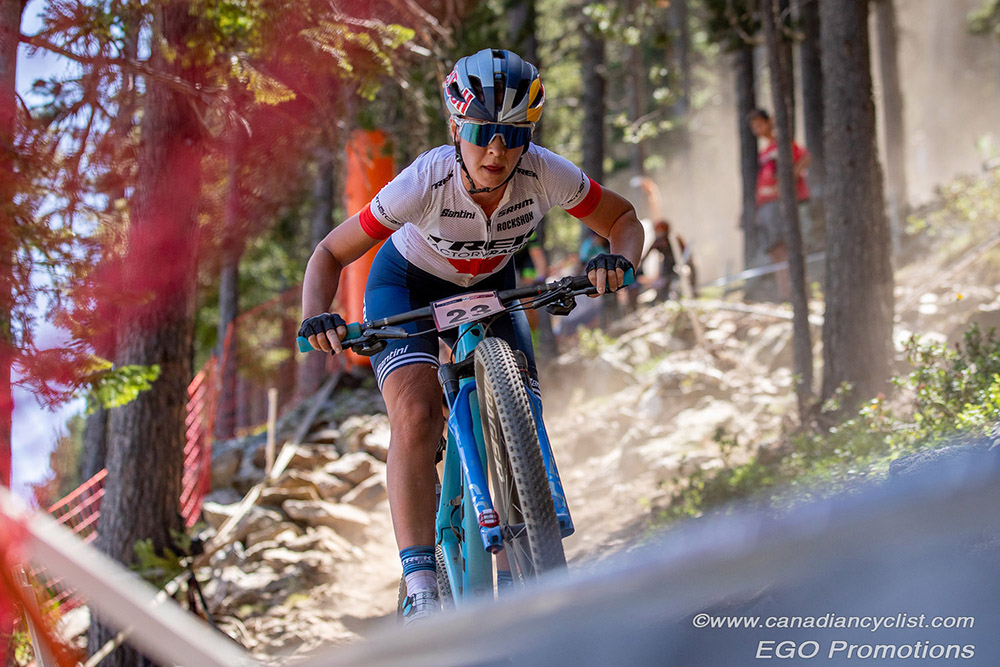 Emily Batty


However, Smith will be challenged by multi-time national champion and two-time world champion Catharine Pendrel (Clif Pro), who has also shown great form at the World Cup level and is currently ranked 14th overall. Not to be counted out is defending champion Emily Batty (Trek Factory). Although Batty has struggled somewhat on the World Cup circuit, this is her home course - she won the Pan Am Games title here. Others to watch for on the podium are Sandra Walter (Liv Cycling Canada), Jenn Jackson (AWI Racing/Raceface) and Cindy Montambault.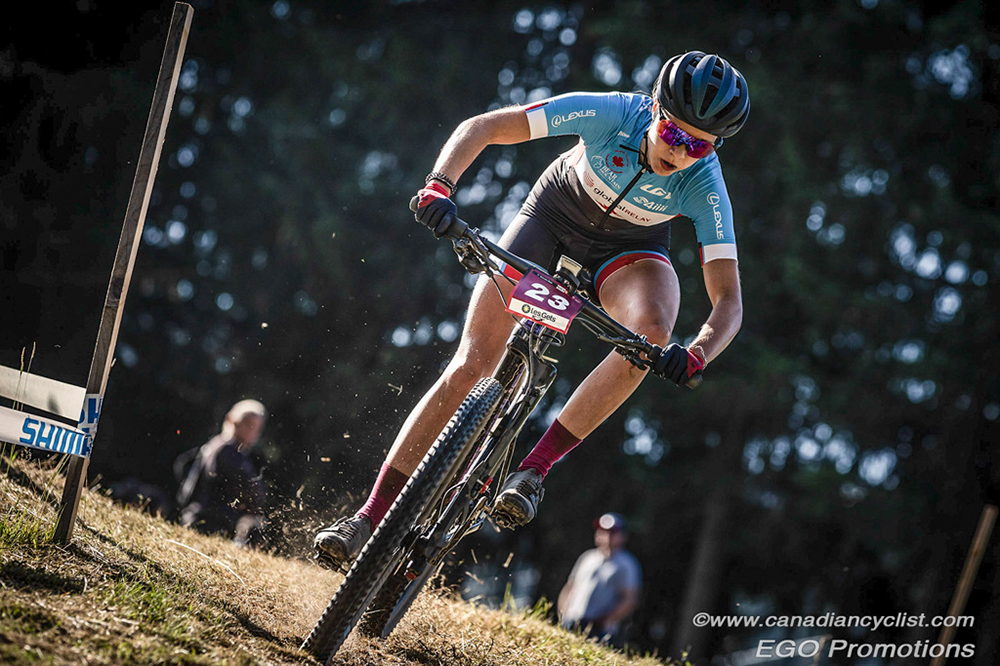 Laurie Arseneault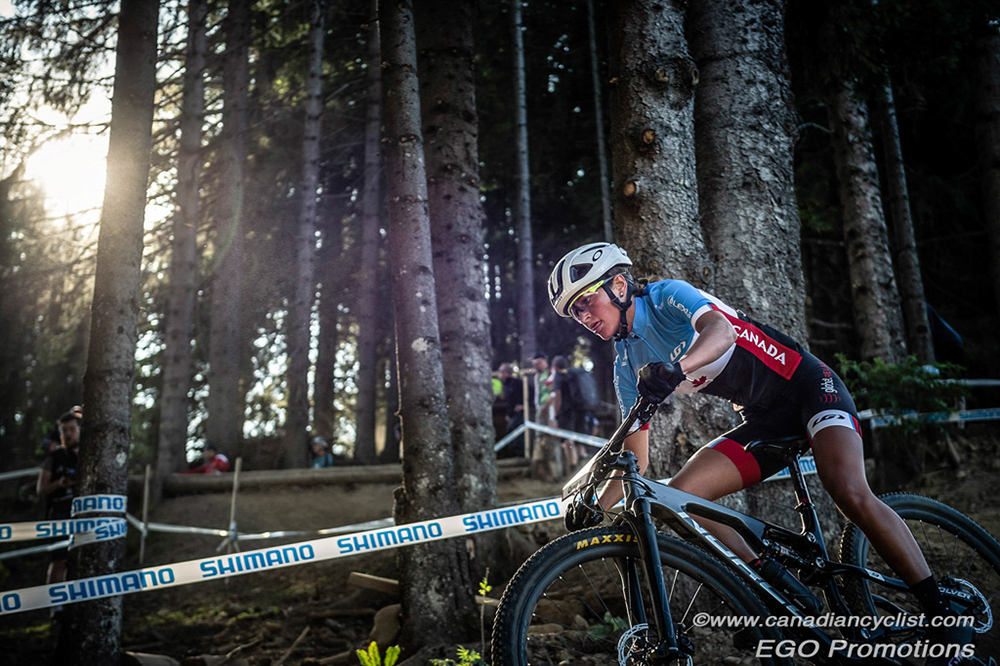 Sophianne Samson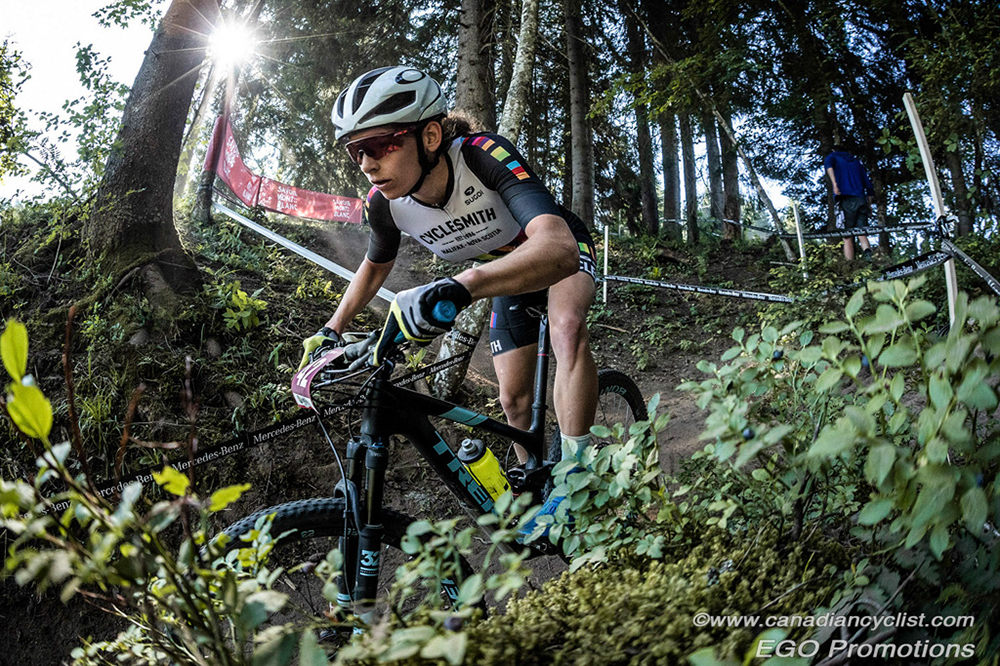 Mackenzie Myatt
In Under-23 women, Laurie Arseneault (ACQ) has to be the favourite after two top-15 performances at the World Cup. Other podium favourites include Sophianne Samson (CVM Sigma), Mackenzie Myatt and Juliette Tetreault. In Junior women, Emilly Johnston (Pendrel Racing) and Magdeleine Vallieres Mill (Quebecor Stingray) are the co-favourites. Nicole Bradbury (NCCH Elite p/b MGCC) is the Under-17 favourite, with four Canada Cup wins.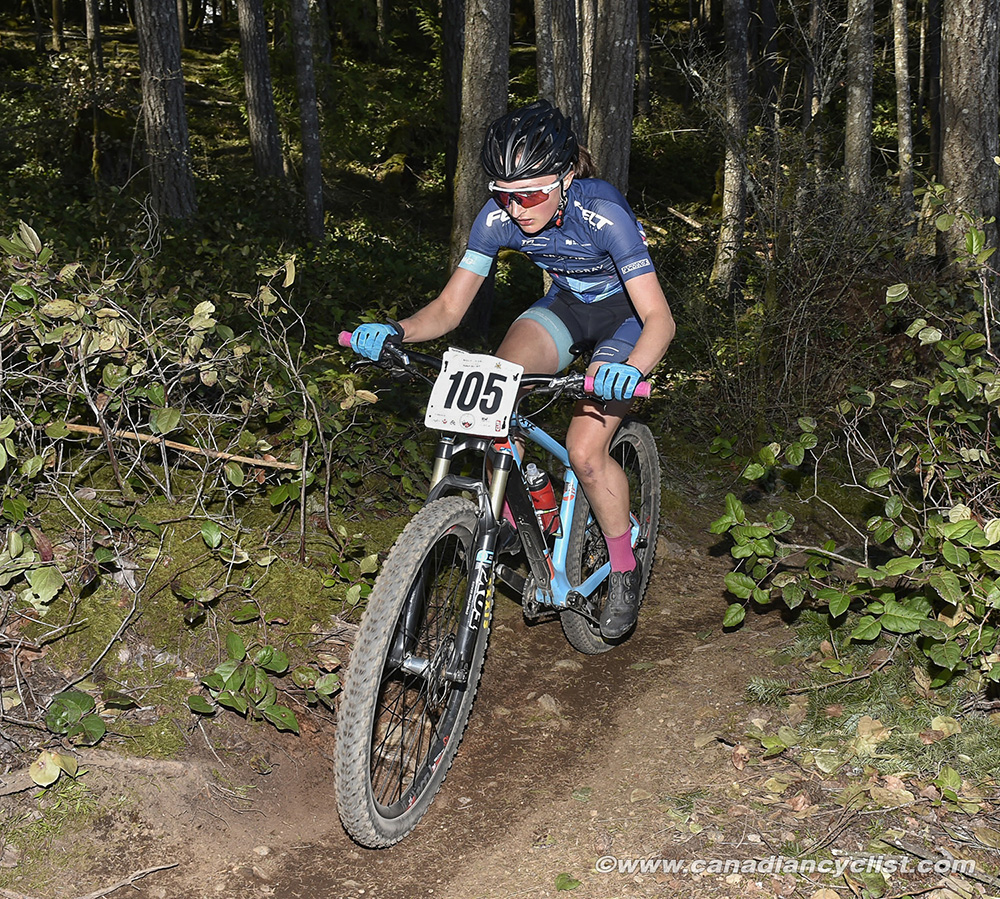 Magdeleine Vallieres Mill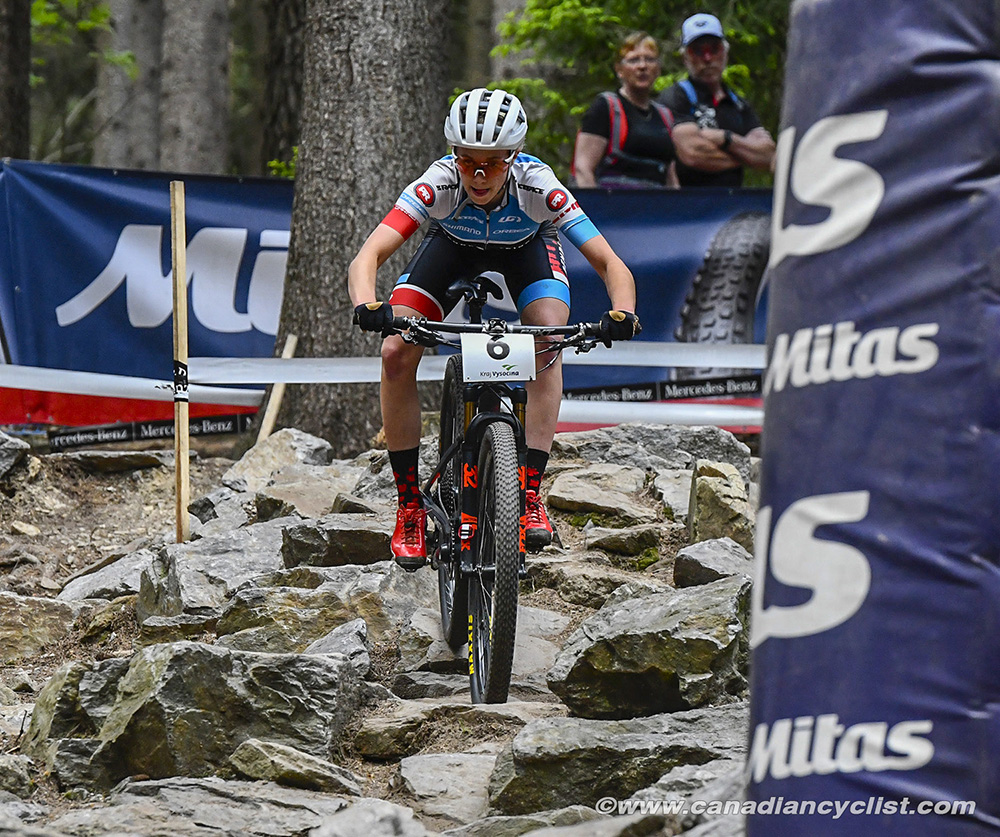 Emilly Johnston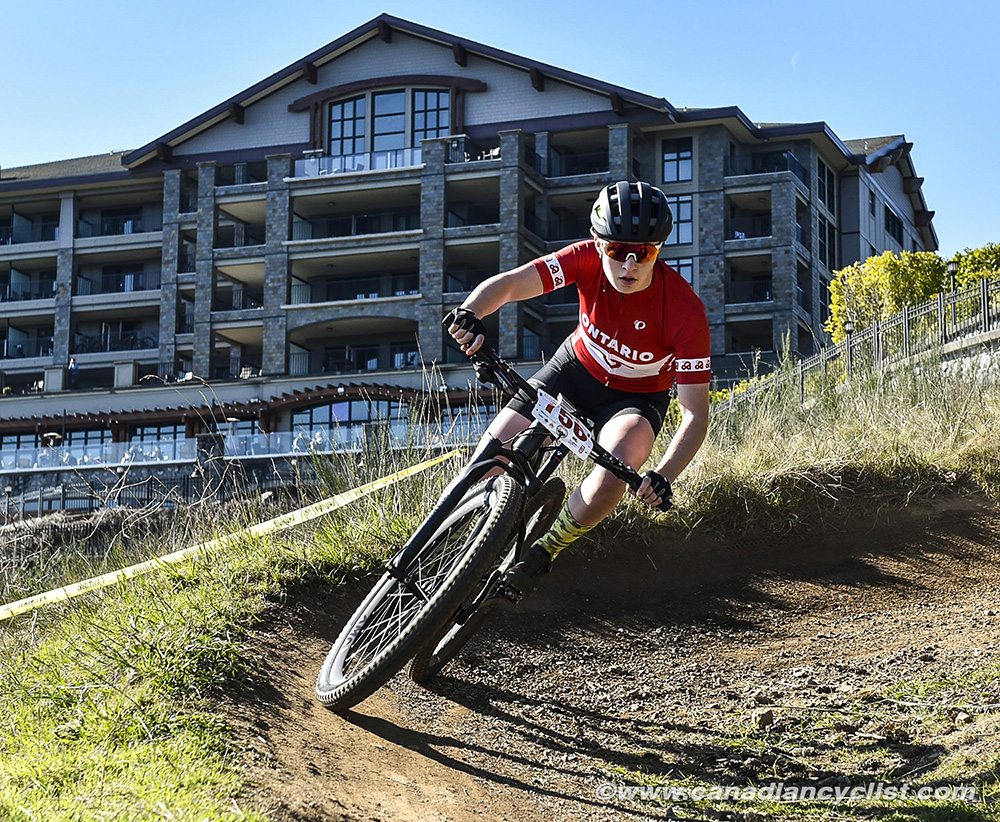 Nicole Bradbury
In Elite men, Smith's Norco Factory team mate, Peter Disera, is the definite favourite, after finishing sixth in the most recent round of the World Cup and sitting tenth in the overall standings; he comes from Horseshoe Valley, a short ride from Hardwood. Disera is the defending men's champion.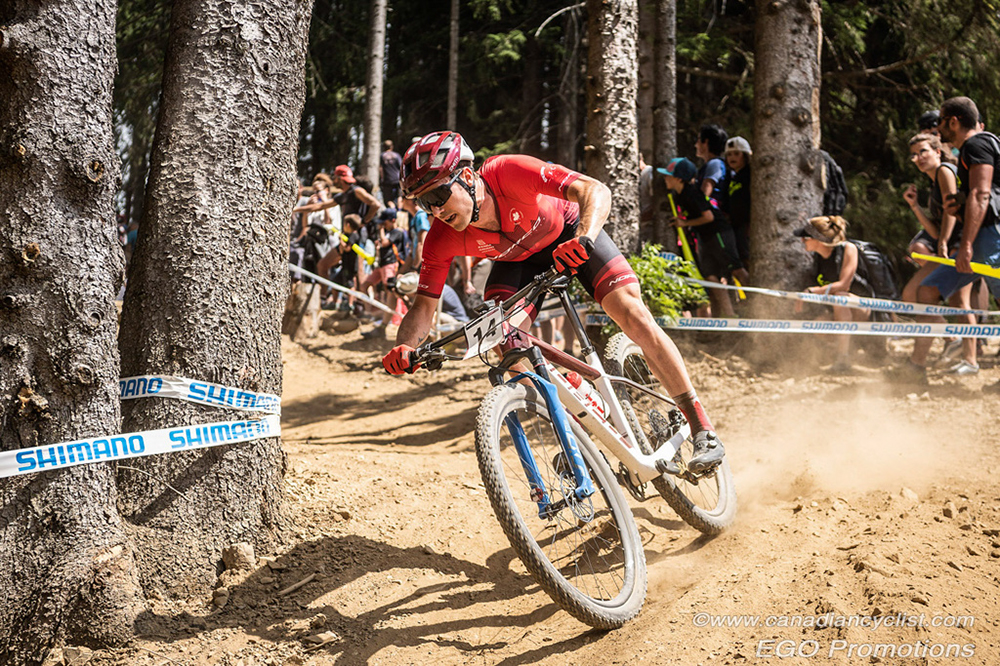 Peter Disera
"Racing at Hardwood this weekend for Nationals is bound to be exciting," says Disera. "I started racing there back in 2007 and it has always been a special place to me. It is bound to be good racing and the home crowd should be enthusiastic. I haven't decided yet if I'll use the 15 minute ride from my house as part of my warm up yet or not - I may keep it casual as a local! Hope to see everyone out there!"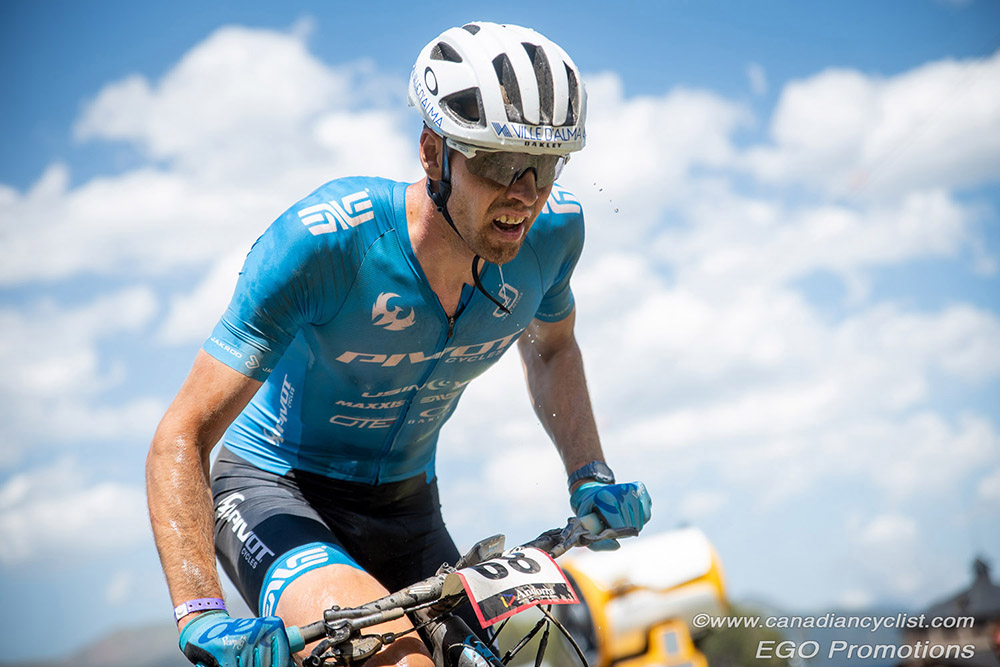 Leandre Bouchard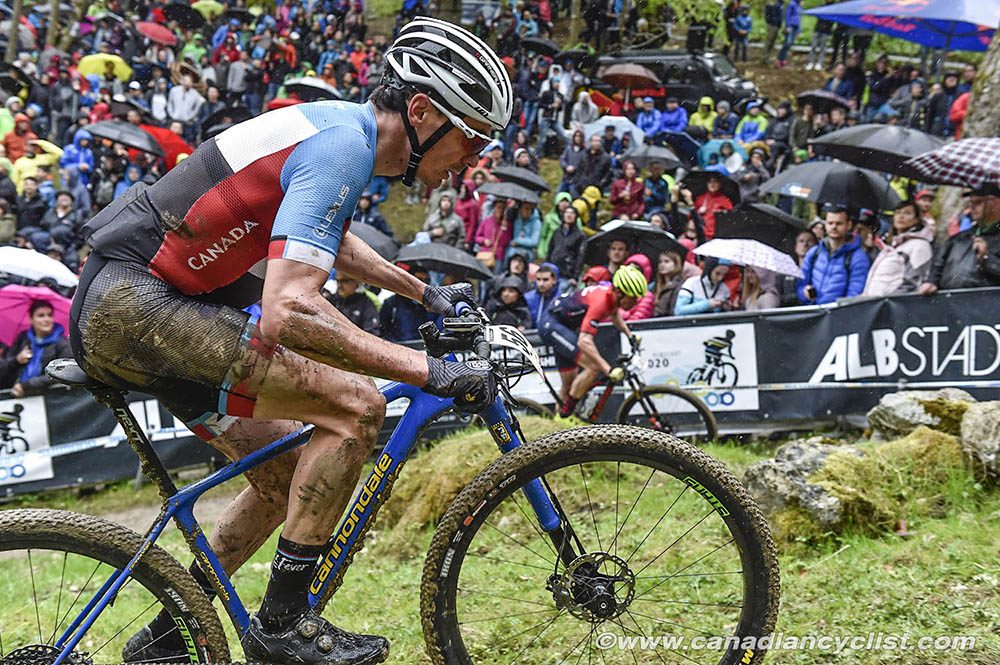 Raphael Gagne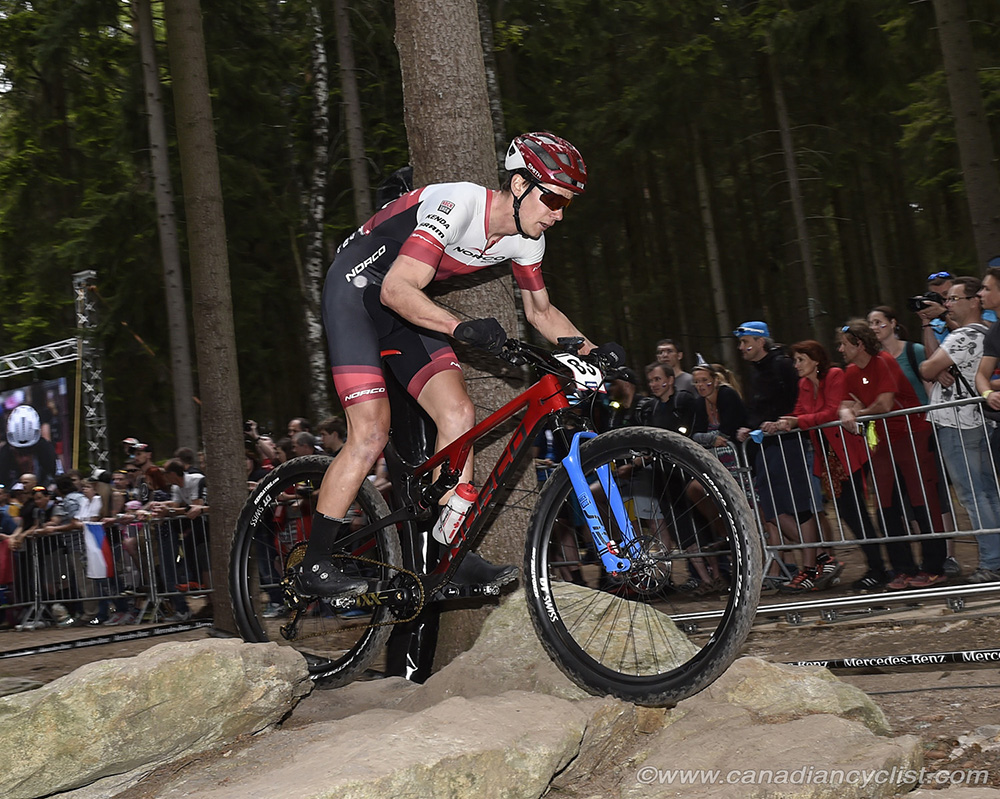 Andrew L'Esperance
Other podium hopefuls include Pivot Cycles-OTE riders Leandre Bouchard and Marc Andre Fortier, reigning Pan American champion Raphael Gagne, and Disera's team mate Andrew L'Esperance.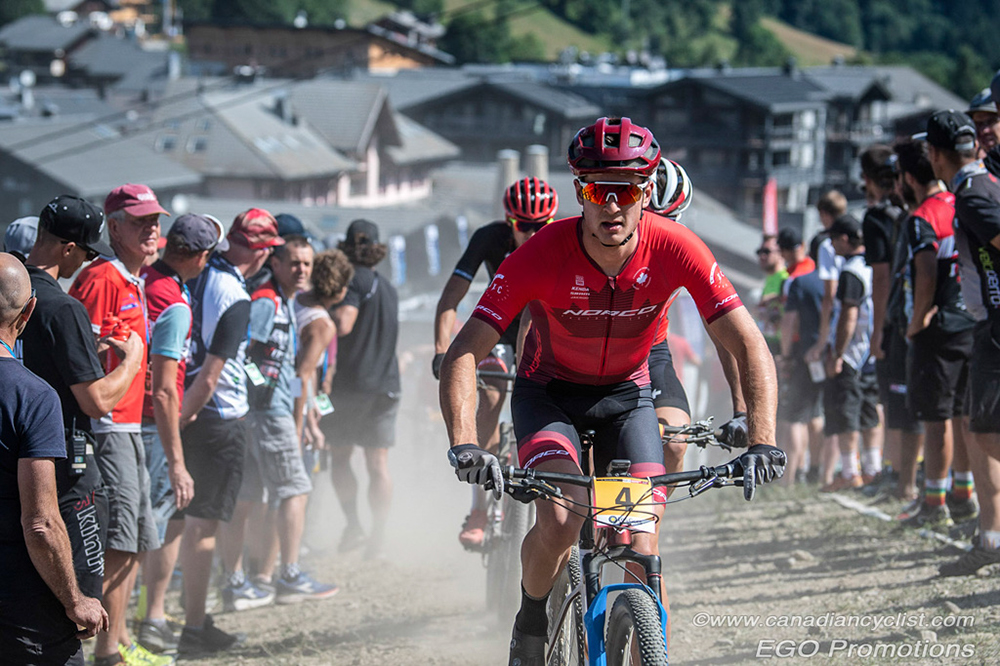 Sean Fincham
In Under-23 men, another Norco Factory rider is the favourite - Sean Fincham, the defending champion. Fincham took his first podium on the World Cup circuit last weekend, finishing third. He also has two other top-10 World Cup performances and is ranked fourth overall. Raphael Auclair (Pivot Cycles-OTE) had his best World Cup performance of the year last week, finishing 15th, and Quinton Disera (Norco Factory) is always a podium possibility.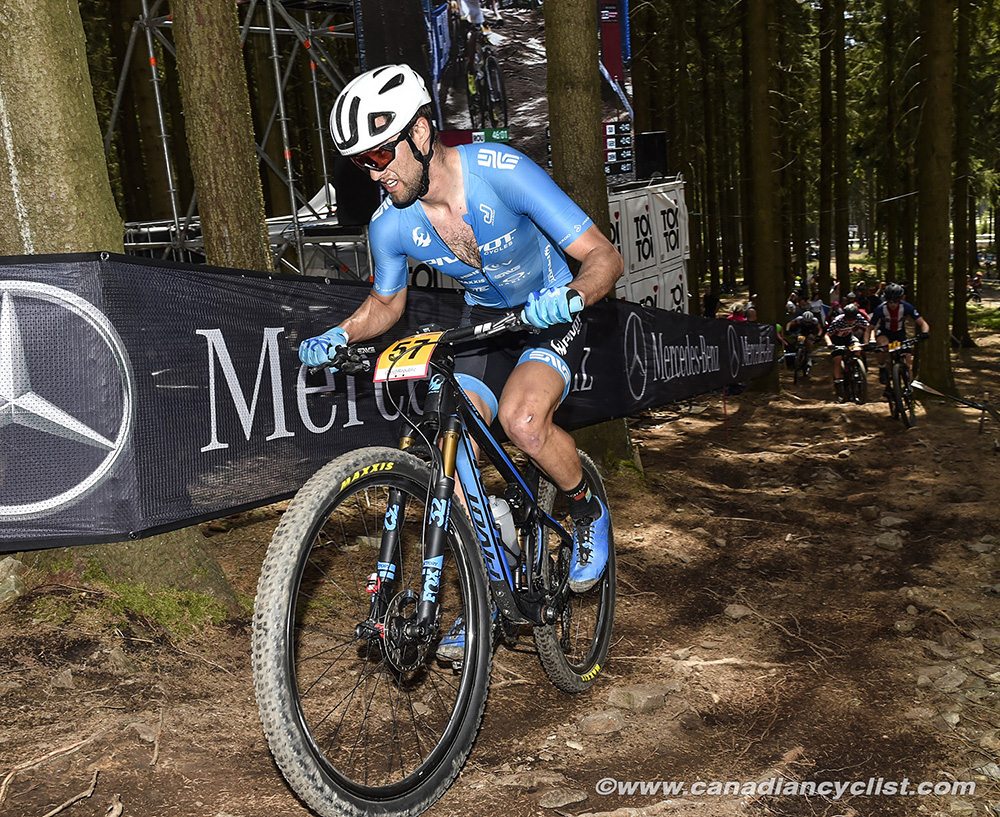 Raphael Auclair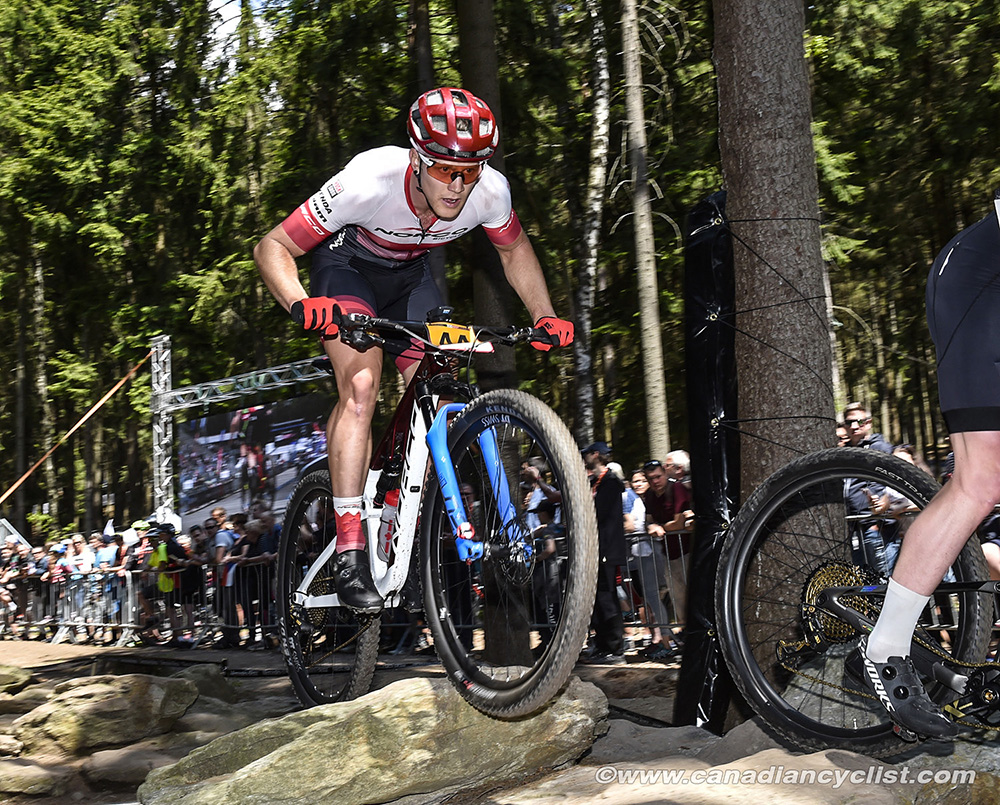 Quinton Disera
In Junior men, Carter Woods (Rocky Mountain Factory) is the favourite, despite a rare off-day at last weekend's Canada Cup. Others to watch include Charles-Antoine St-Onge (Dalbix Siboire) and Canada Cup leader Hamish Graham (Comox Valley Cycle Club). In Under-17 men, expect to see locally-based riders Owen Clark (Homestead Racing) and Ian Ackert (Hardwood Next Wave) battle for the title, since they have been swapping Canada Cup wins all season.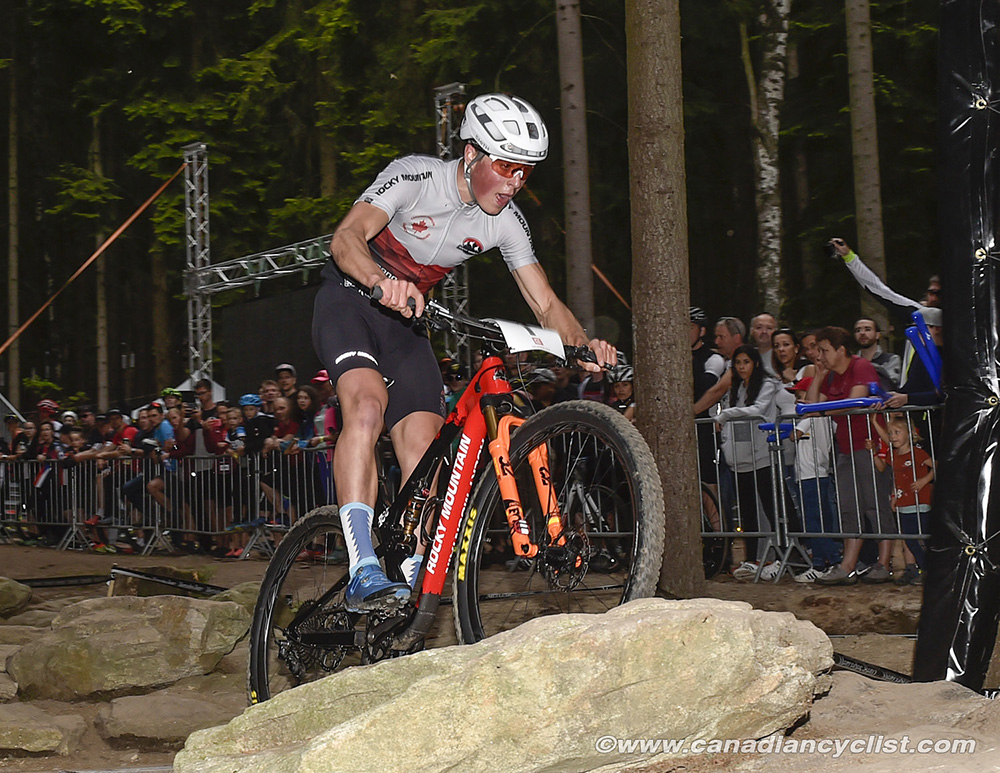 Carter Woods