July 17/19 17:03 pm - Specialized Introduces Turbo Creo SL Electric Road Bike

Posted by Editor on 07/17/19

Word started to leak out yesterday on the first rest day of the Tour de France, when Deceuninck-QuickStep, the team of race leader Julian Alaphilippe, went out for their ride on what appeared to be electric road bikes from their sponsor Specialized. It was confirmed a few hours later, when Specialized officially released the new Turbo Creo SL road ebike.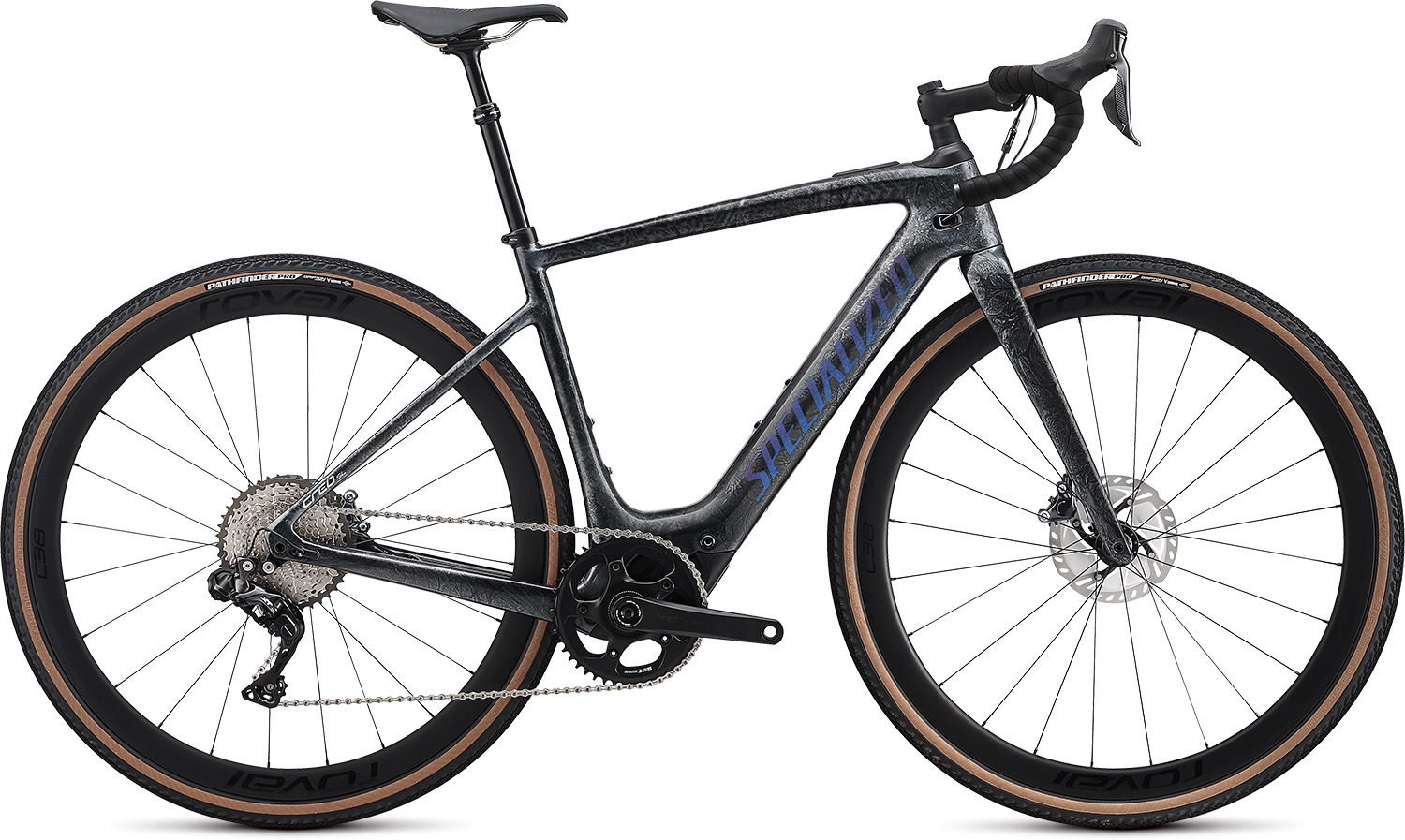 There will be six models, all but one carbon frames - actually, there will be seven, including the limited edition Founder's model (250 only), which Specialized claims weighs in at an impressively low 11.9 kilograms. The carbon versions, modelled on the well-known Tarmac, all share the same 11r carbon composite frame and the Future Sock 2.0 suspension fork introduced on the Roubaix. The aluminum model uses E5 alloy with a carbon fork. Six sizes will be offered - XS (49), S (52), M (54), L (56), XL (58) and XXL (61).

Pricing reflects the build kit, and ranges from $5,999 for the E5 edition, through $7,999 for the Comp Carbon, $9,999 for the Expert Carbon and $15,499 for the S-Works Carbon, plus EVO versions of the Comp ($8,199) and Expert ($10,199), which are spec'd for gravel riding (Specialized calls it 'adventure-ready'). No price on the Founder's Edition, but if you have to ask...

So, what makes the Creo SL special? The motor is based in the bottom bracket and is proprietary to Specialized, named the SL 1.1, weighing just 1.95 kilograms. It delivers up to 240 watts of power (at a cadence of 100 rpm) with the assistance capped at 28 mph (45 kmph). It is a true pedelec, meaning that it is power-assist - no throttle for battery-only propulsion. Specialized also claims that if the motor is switched off (ie, no power assist), there is no drag. The design means that it uses a single chainring only, matched to an 11-42 cogset.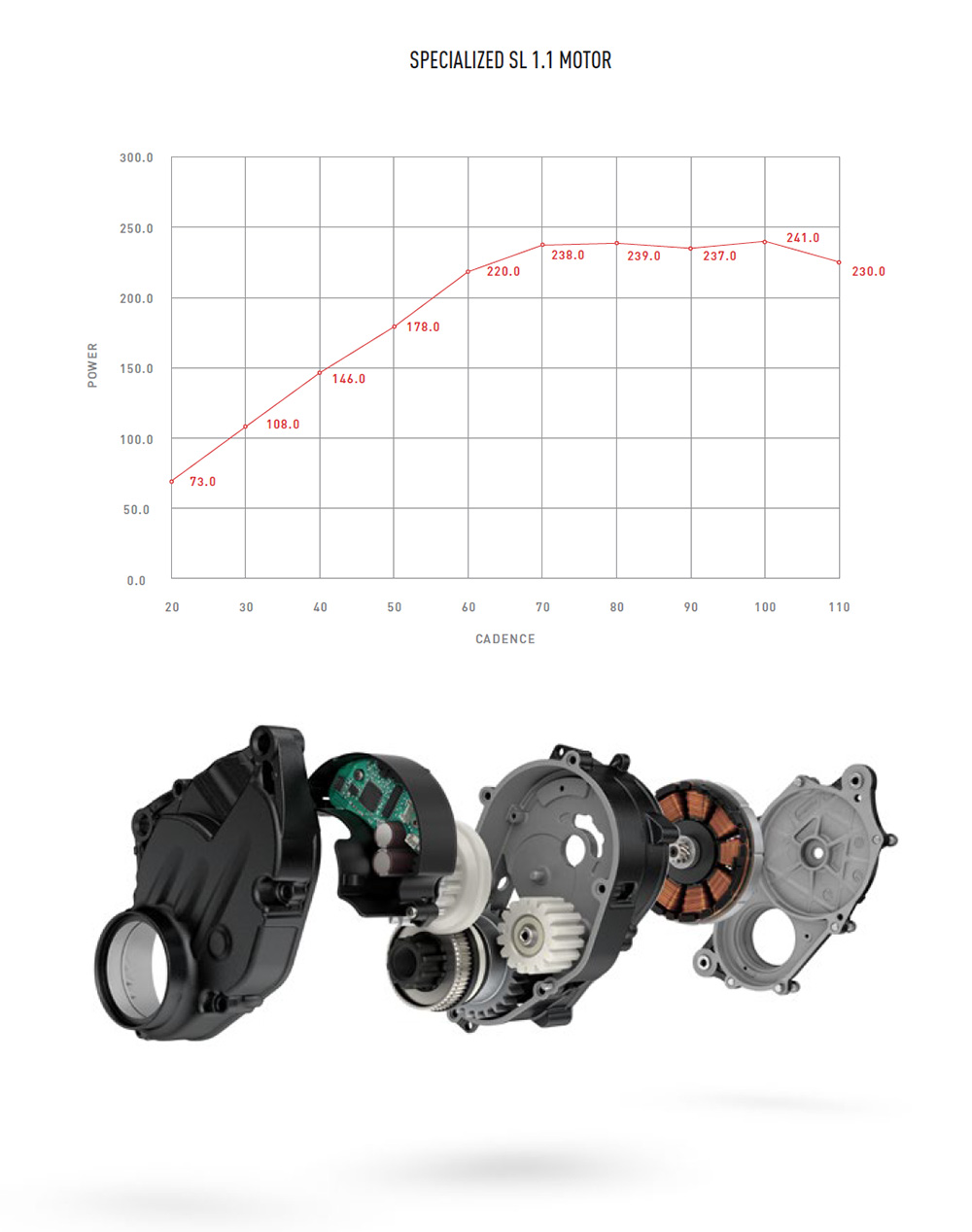 The built-in battery is located inside the downtube and non-removable, unless you disassemble and remove the motor from the bottom bracket (which you would need to do before flying with the bike). Specialized says that this helps reduce the weight, and it certainly improves the look, in comparison to most eRoad bikes. There is a Range Extender battery, which fits in a seat tube mounted bottle cage - it comes with the S-Works and Founder's models (Founder's gets two of them), and can be added to the other models.

The internal battery offers 320 WH, with the Range Extender adding an additional 160 WH. What this means is that the internal battery offers a claimed range of 130 kilometres, and with the Range Extender it goes up to 195 kilometres. Of course, range is always dependent on the terrain, weight of rider, power setting, etc. There are three standard modes - Eco matches your input up to 30% of motor power, Sport up to 60% and Turbo to 100% of the motor's power (meaning 240 watts).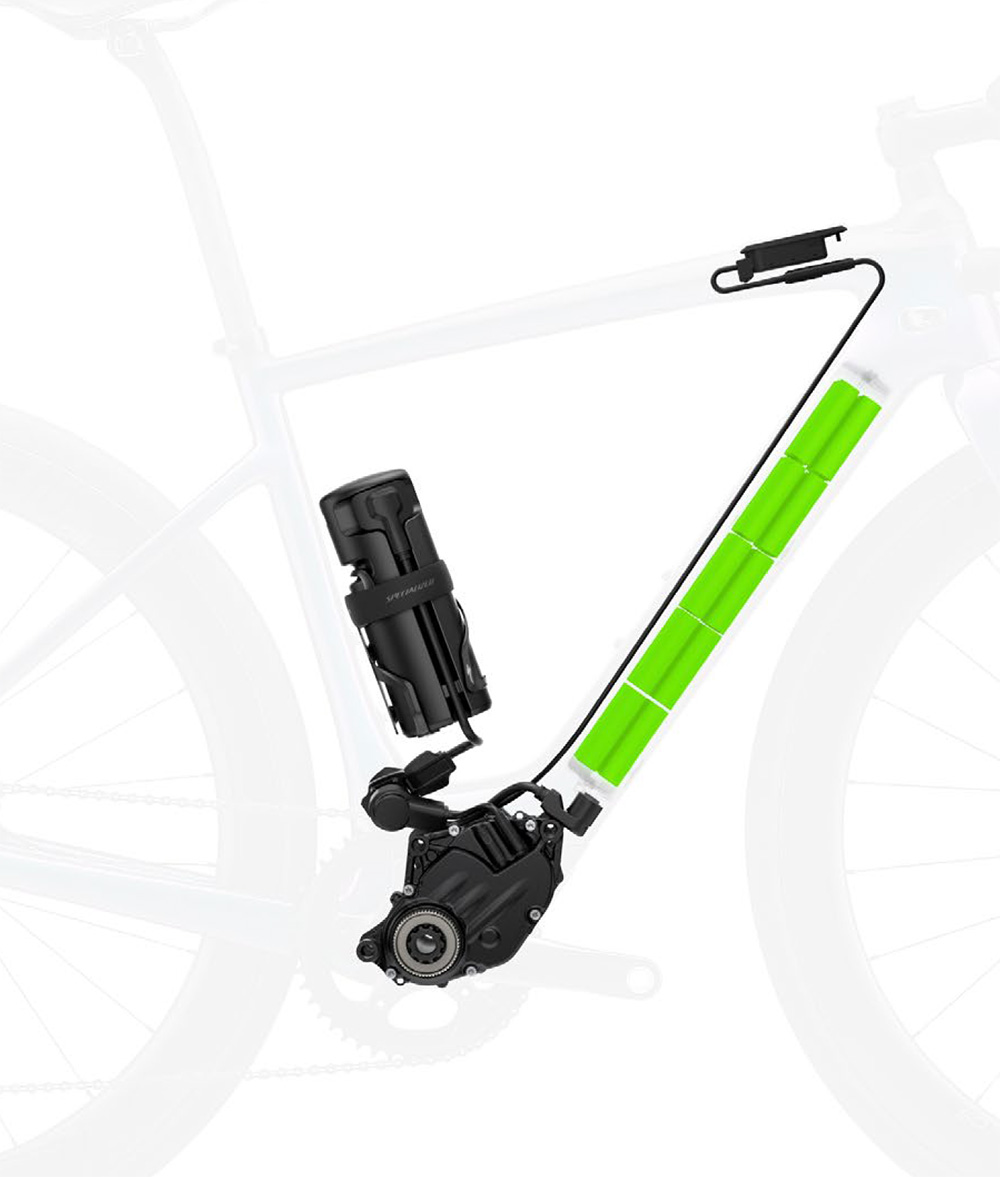 Just as with other Turbo lines - Como / Vado urban models, and Kenevo / Levo off-road models - Specialized has their software to manage battery use, called Mission Control, which can be run through an app on your phone or many ANT+ units. It even has a power meter. The app allows you to tune the output to your preferences (Specialized warns that it restricts the maximum speed assistance, based on your specific laws, so in Canada that is 32 kph).

The Creo SL is available immediately in nine markets - USA, Germany, Austria, Switzerland, Italy, France, Spain, UK, and the Netherlands. As you can see, Canada is not one of those markets, so we are scheduled to get it in late September/early October. However, the Founder's Edition is available for order now in Canada, so long as you have the Loonies.