July 30/19 6:48 am - Pan Am Games Profile - Maggie Coles-Lyster

Posted by Editoress on 07/30/19

While only 20 years old, Maggie Coles-Lyster already has 12 years of experience racing on the road and the track. As a Junior, she became world champion on the track in the Points Race in 2017, as well as winning silver in the Omnium (bronze in the same race in 2016), and has multiple national track titles (13), ranging from Sprint, to Omnium, to Team Pursuit.

In 2018, as a member of the national team, at the Pan Am Championships she won a bronze medal in the Team Pursuit and was fourth in the Points Race, and won a bronze medal in the Team Pursuit at the Minsk World Cup. On the road, this year Maggie was second in a stage of Tour of the Gila and won the Tour of Somerville, and was Junior criterium national champion in both 2016 and 2017.

"My dad owned a bike store and had a team, and some Olympic bronze medalists rode for us [Laura Brown, Jasmin Duehring, Gillian Carleton], so I had great Canadian role models. Ever since I was little, I've always wanted to be by his side, at the race supporting and then I wanted to race. From the beginning I've had Olympic dreams."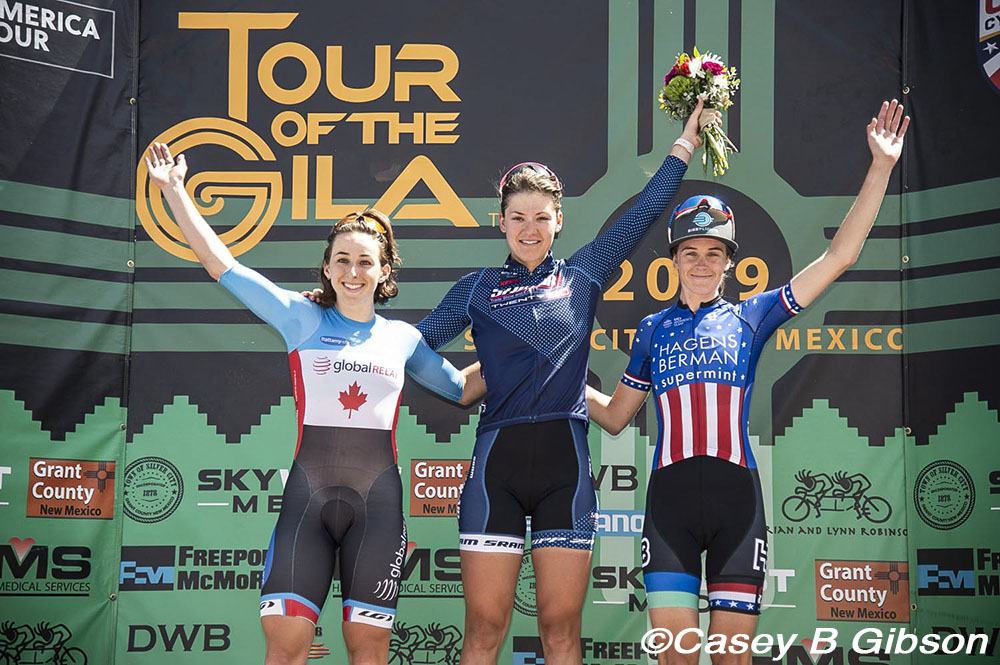 2019 Gila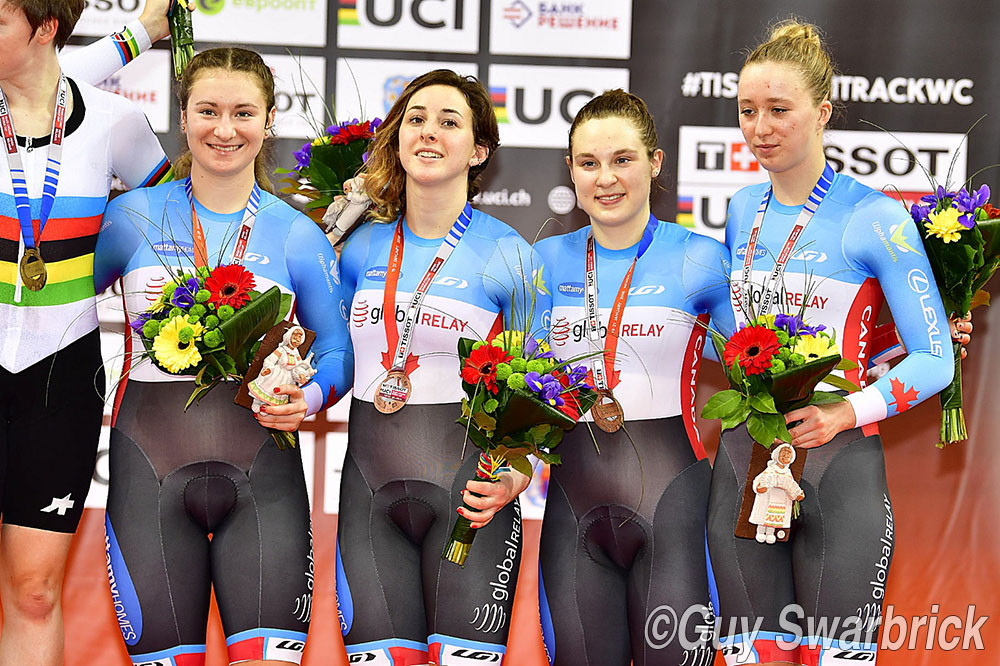 Minsk 2018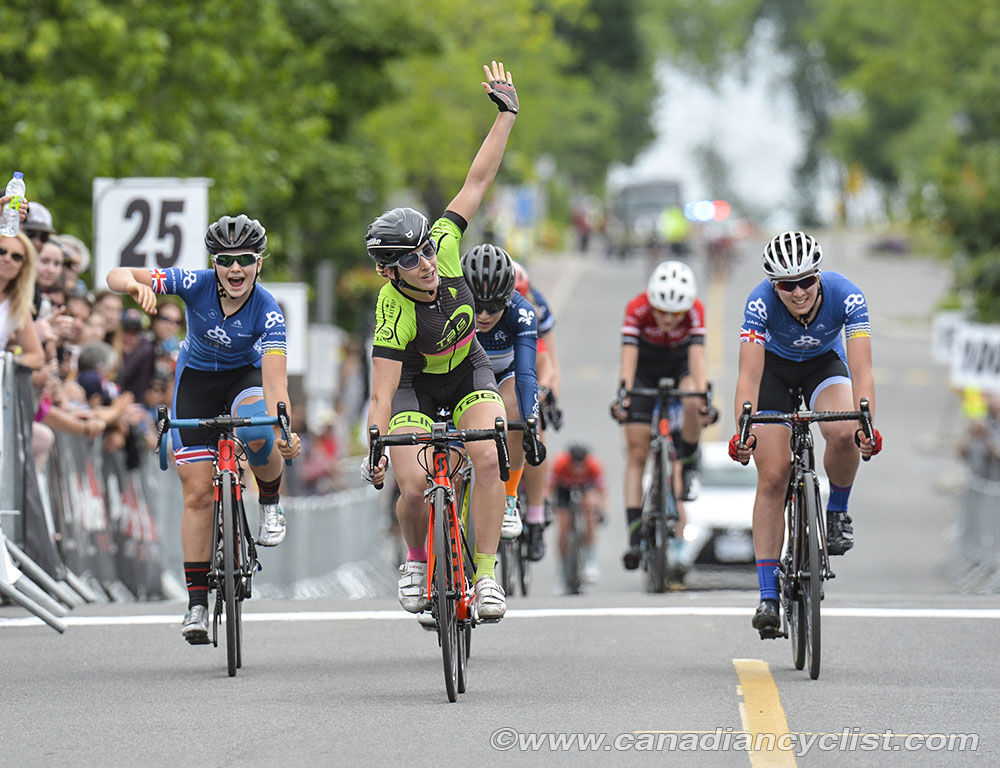 2017 Junior Criterium win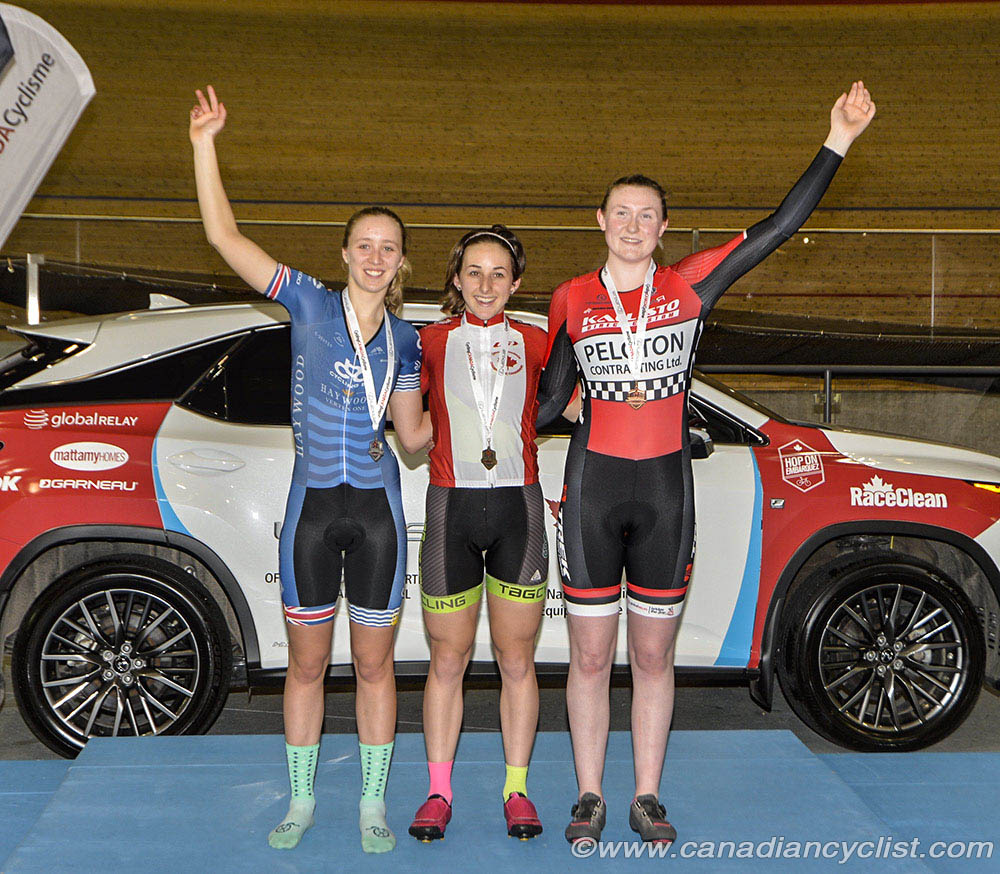 2017 Junior Champion Omnium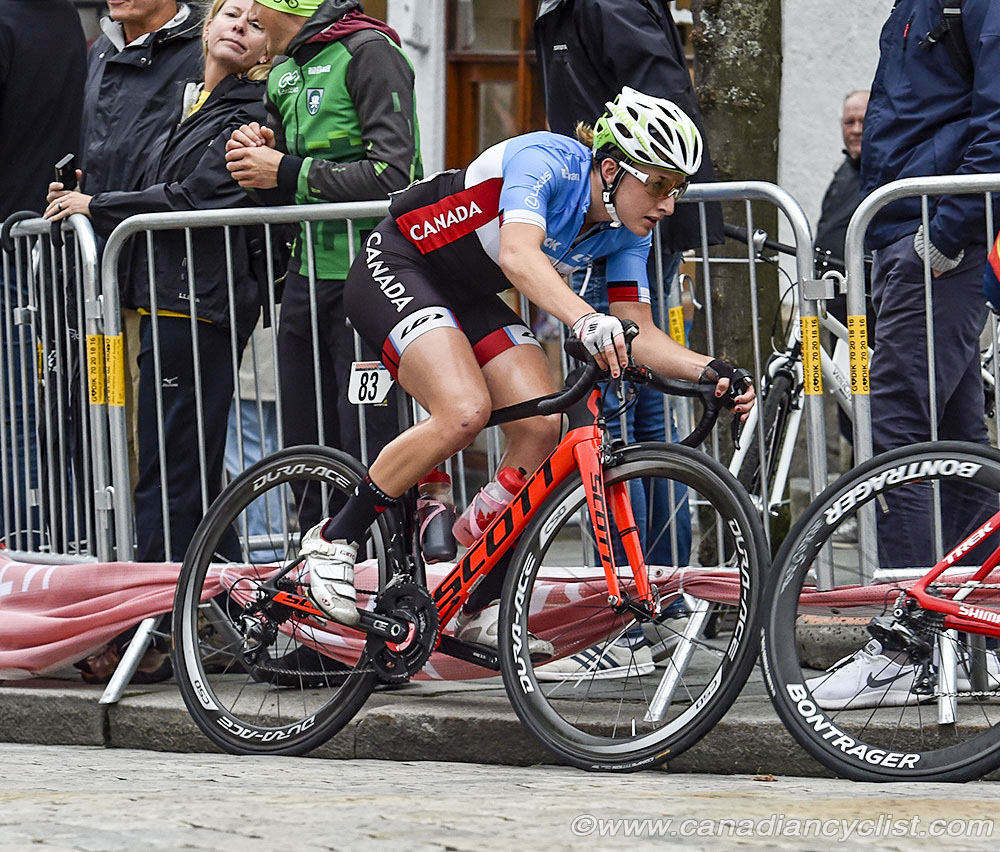 2017 Road Worlds, Bergen, Norway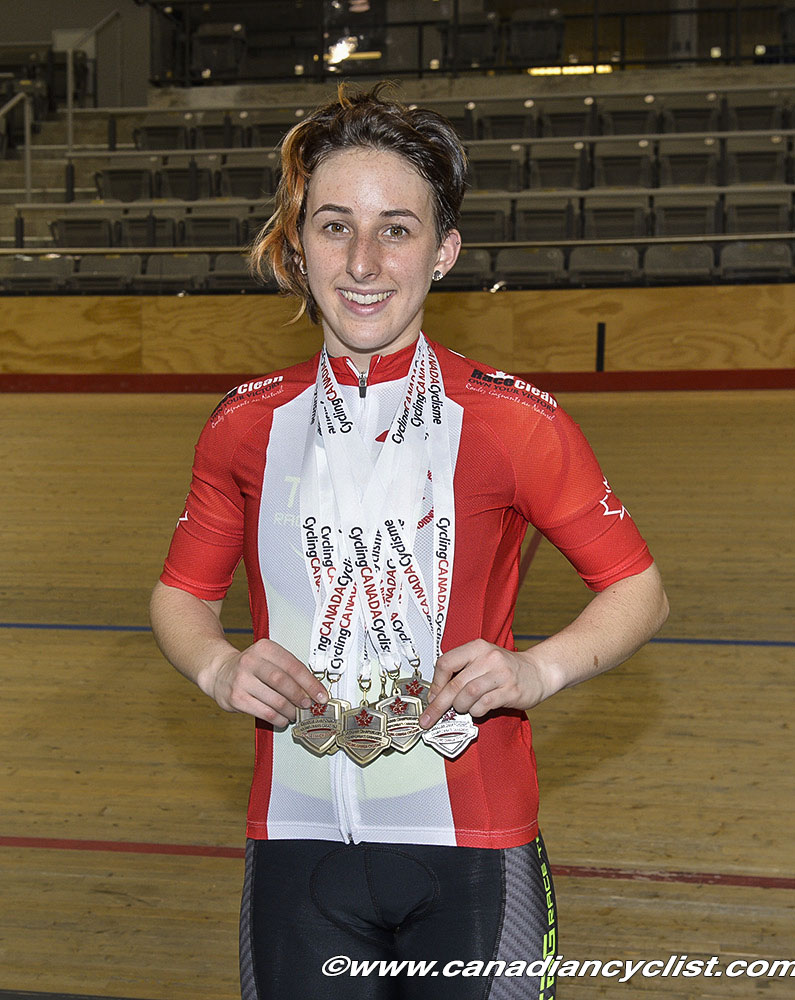 Maggie will have a full load in Lima, racing both on the track and the road.

"I'll being doing Team Pursuit, Madison, Omnium and the road race. A really full schedule, but I've done those three events on the track in Hong Kong [World Cup], so I kind of know what to expect for fatigue. It will be heavy, but I'll just focus on recovery, working with the team and keeping my headspace together to get through it."

Maggie has been successful on Road, Track and Cyclo-cross, including a Junior world title on the track and attending the world championships in all three disciplines. So is there one that is a greater focus?

"I'd say road and track are fairly equal right now, but maybe leaning a bit more towards track, because it suits me better as a rider. But then there are criteriums on the road that suit me well, although that's not an Olympic discipline. Track-wise is where I want to put a lot of my focus, but as a sprinter on the road I think I can do equally well."

Despite having attended a number of world championships where she has represented Canada, this is her first major Games.

"I've been to lots of different world championships and World Cups, with lots of cycling disciplines, but now being at a multi-sport Games is just going to be a whole new experience, and a new challenge for my focus. I'm really excited to be part of all of Team Canada, and represent, and feel the patriotism."