July 30/19 14:16 pm - Pan Am Games Profile - Erin Attwell

Posted by Editoress on 07/30/19

Erin Attwell, from Victoria, BC, will be attending her first major Games in Lima, where she will compete in the Team Pursuit and the Road Race. The 20 year old is looking forward to experiencing her first Games.

"To be amongst other athletes at this level is going to be so motivating, and to be in a Village is going to be a totally new experience. So we are just going to go in focussed and ready to give it our best. But at the same time we want to take in the whole experience and make the most of it."

Erin already has considerable international experience representing Canada, having attended the Junior world championships in both Track and Road, winning a bronze medal as part of the Team Pursuit squad in 2016. In 2018, she was a member of the squad that won a World Cup bronze medal in Minsk. She has won multiple national titles and medals as a Junior on both the Road and Track, including the road race title in 2016.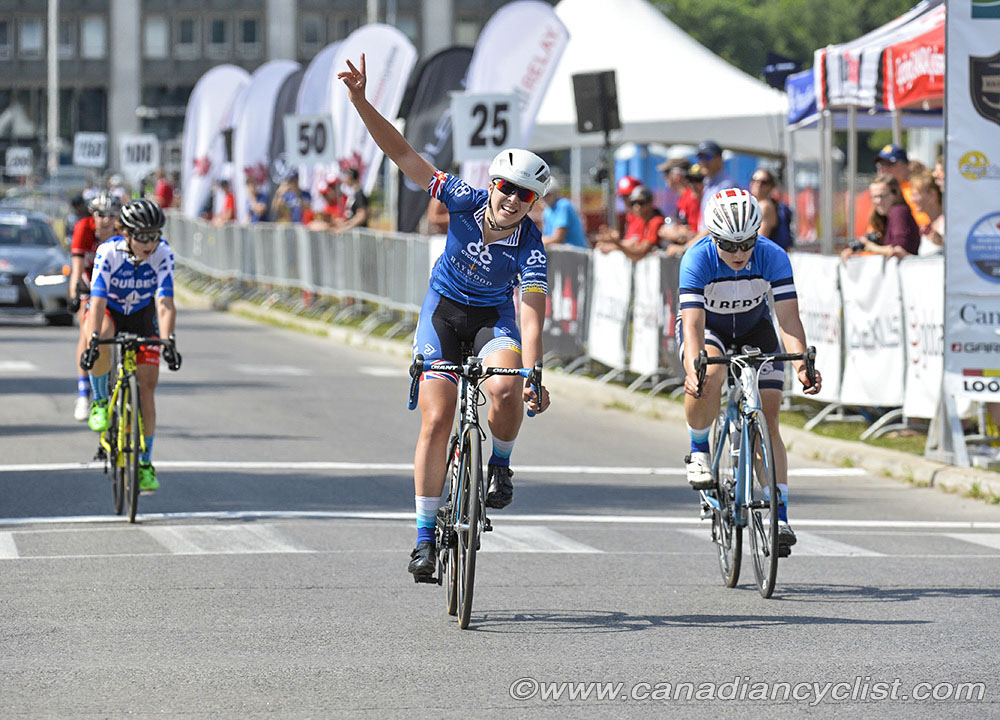 2016 National Junior Road Champion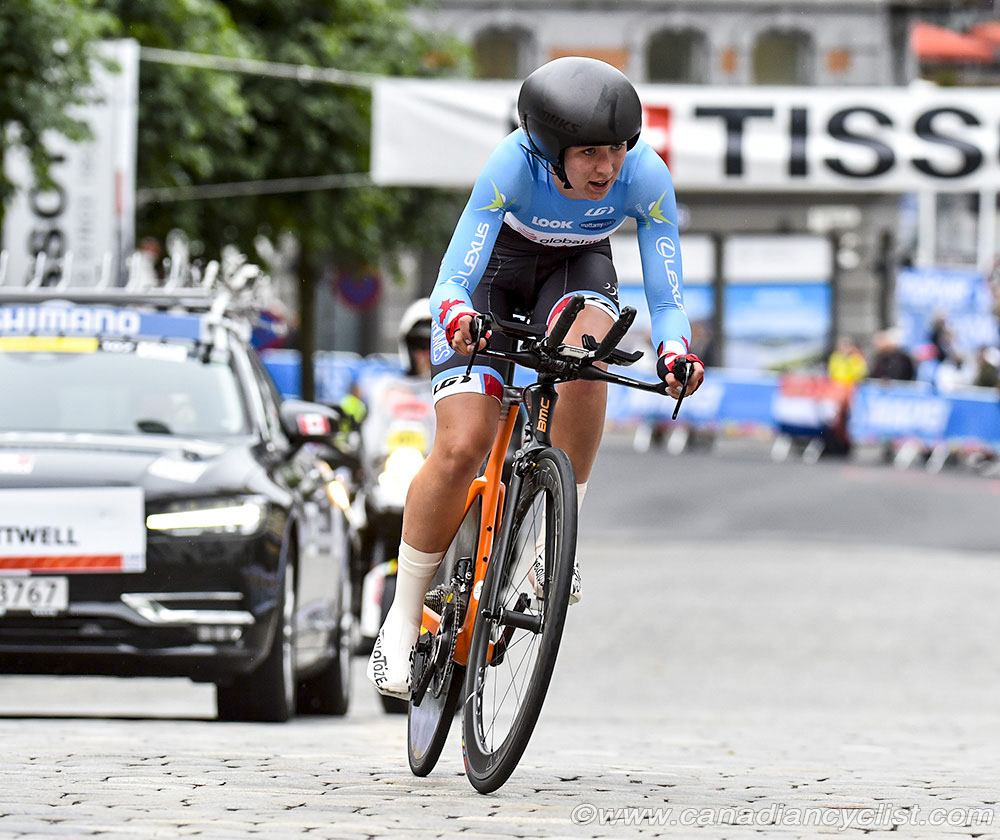 2017 Road Worlds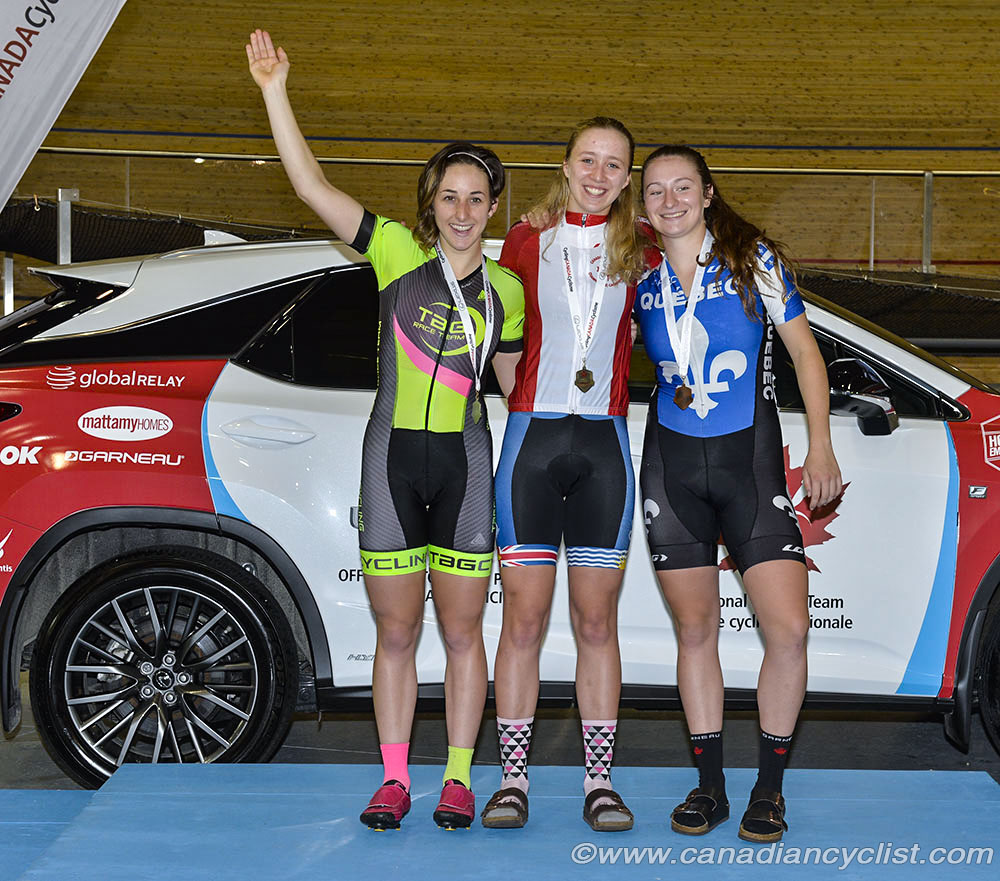 2017 Individual Pursuit Champion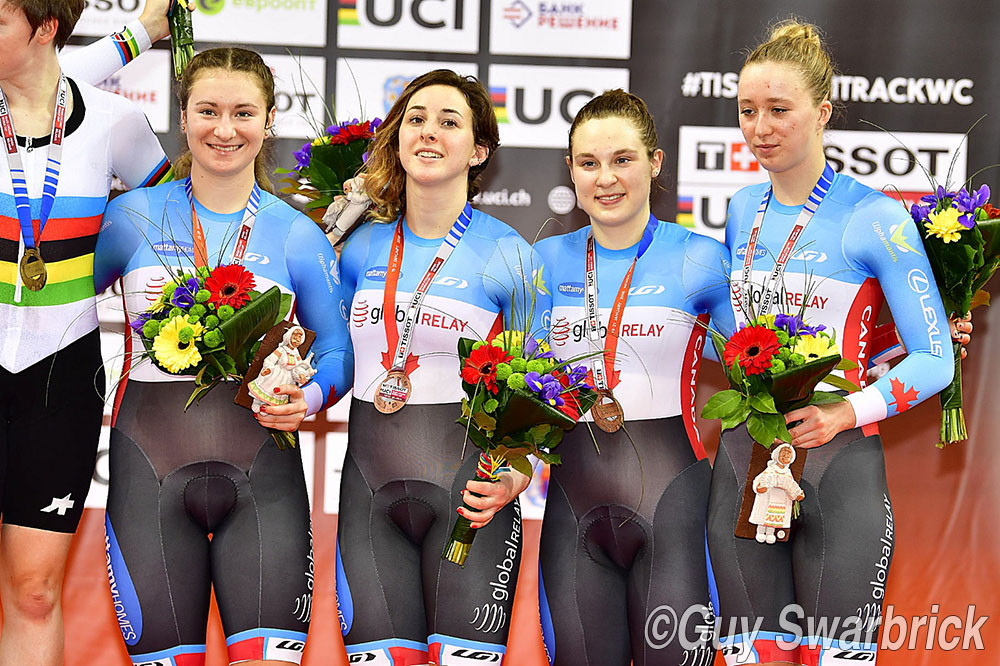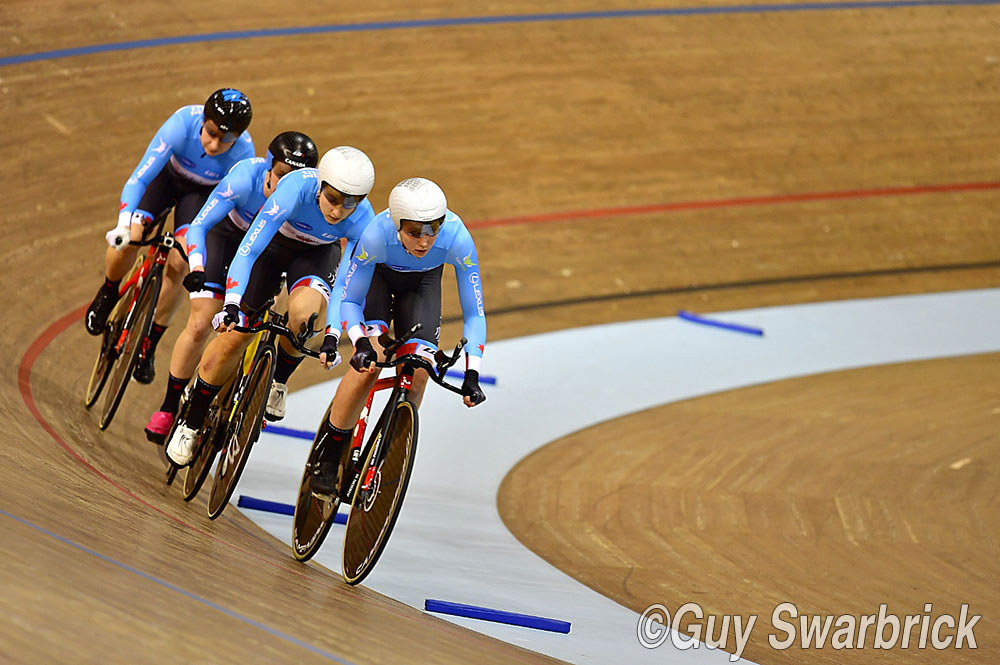 Minsk Track World Cup 2018
"I got involved in cycling through my Dad, who would take me out on the trails and we would go mountain biking. I started racing locally in the school bike league and started doing well on the mountain bike side."

"One of the local coaches, Lister Farrar from Tripleshot Cycling, introduced me to the track and road, and I had some success with that, and just rolled with it, and now I'm here. It's kind of an amazing journey so far."

While Erin has had success on both the Track and the Road, her focus is on the Track at this point in her career.

"Right now, I've had the most success on the track, and I think it suits my physical capabilities the best at this time. I would love to try more road racing and get some more experience, but right now I'm having a blast with my team mates on the track, so I'm going to stick with that for now."

Erin is also pursuing her educational goals: "I'm taking a few courses through the Queens online program [Bachelor of Health Sciences] and it's been amazing; it's allowed me to chip away at a degree as well as pursue my cycling dreams."