July 30/19 17:27 pm - Pan Am Games Profile - Laurie Jussaume

Posted by Editoress on 07/30/19

Laurie Jussaume of Contrecoeur, Quebec, is another talented young rider in the women's NextGen track endurance program who will represent Canada in Lima, Peru. The 19 year old rider is a former Junior road champion (2017) and represented Canada at the Junior track world championships twice, including winning a bronze medal in the Team Pursuit in 2016.

In January 2018 she was part of the squad that won a World Cup bronze medal in the Team Pursuit in Minsk, as well as at the 2018 Pan Am Championships. This year, she was second in the Under-23 time trial at the national road championships.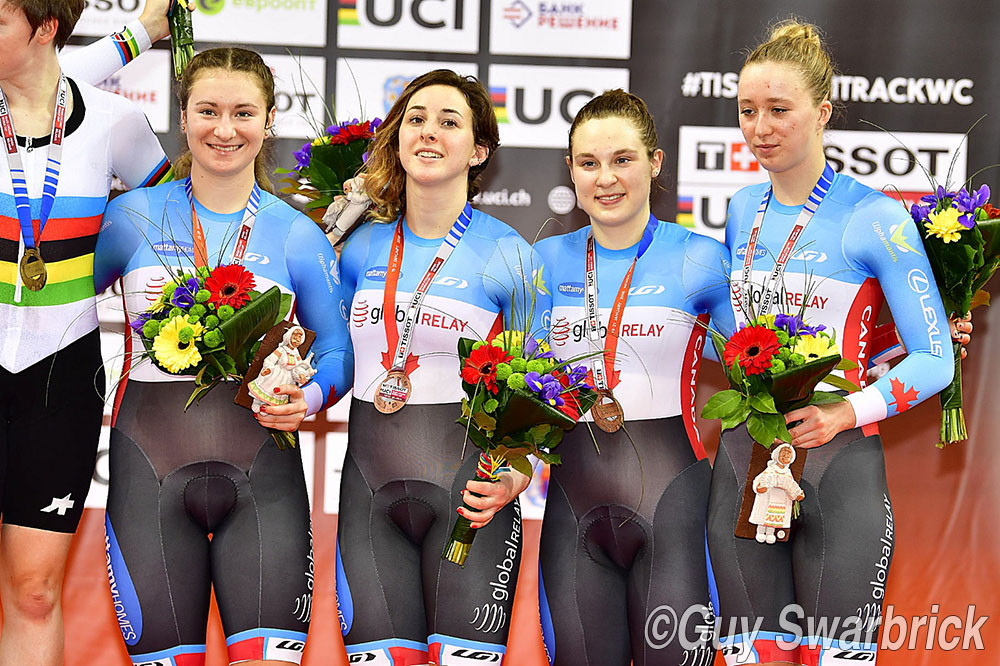 Minsk 2018 Track World Cup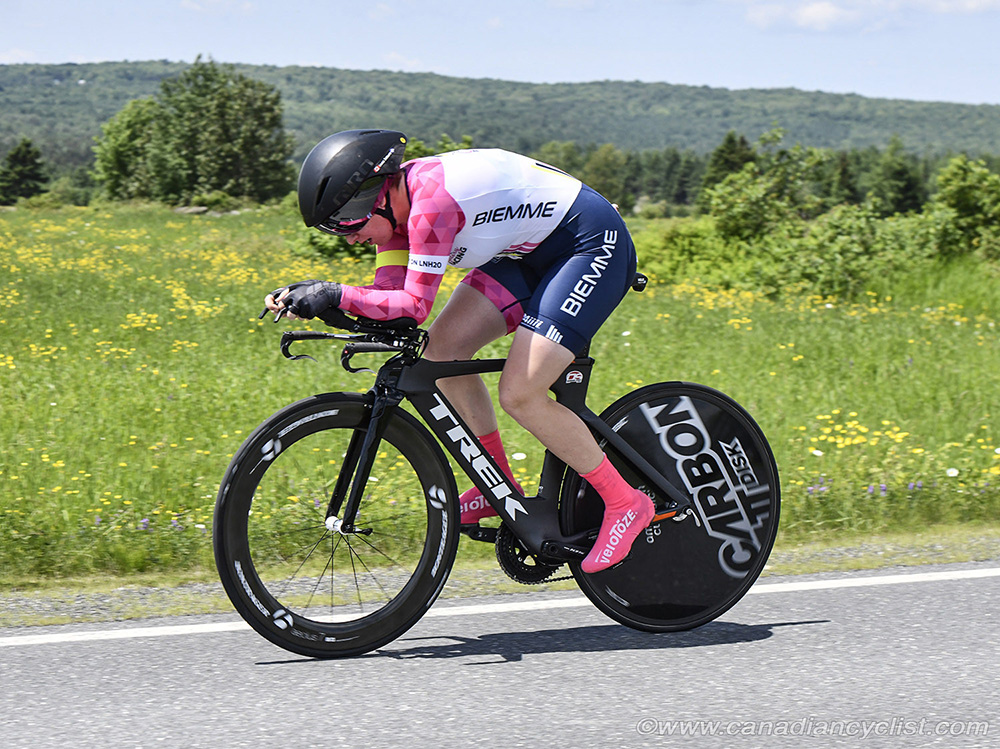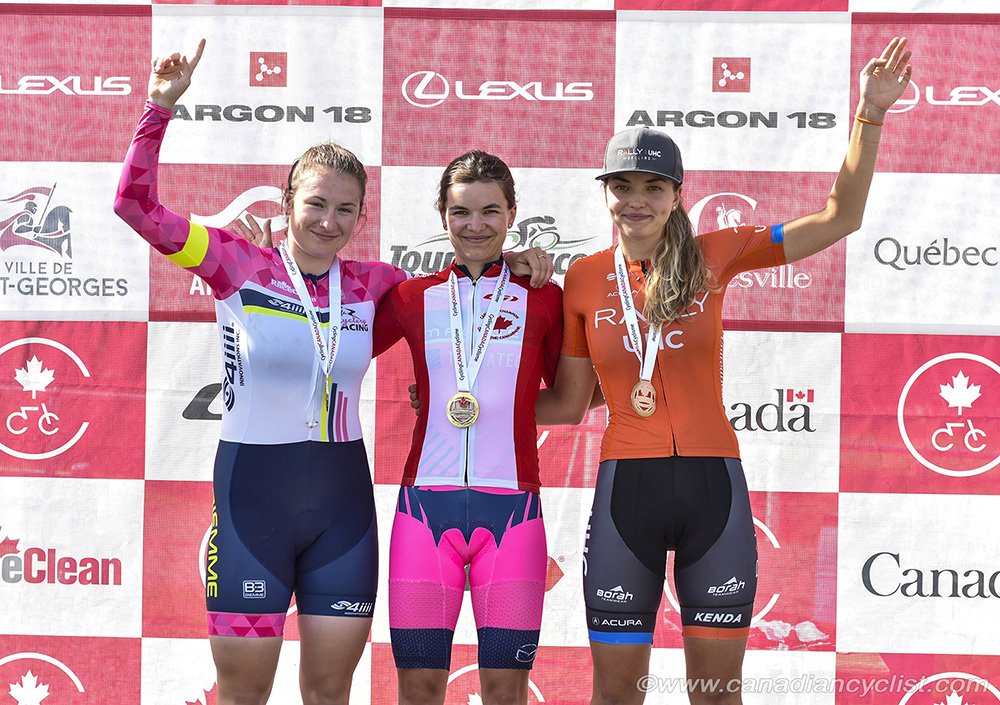 2019 Road Nationals U23 Women ITT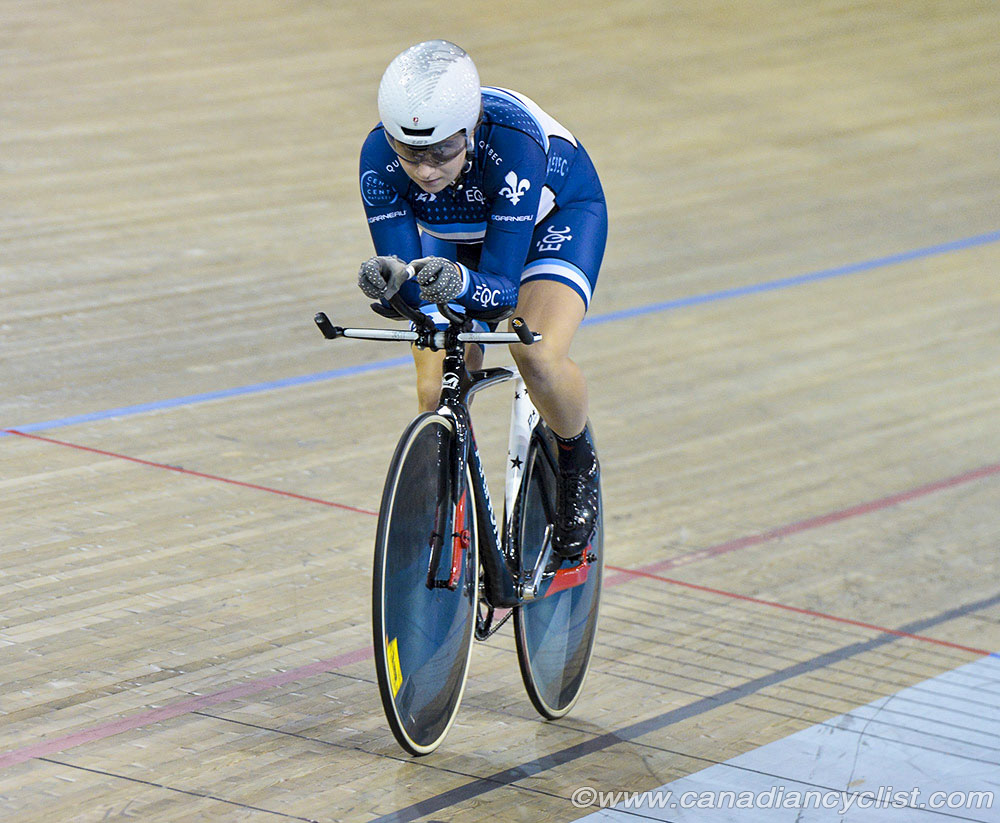 2017 Track Nationals IP, silver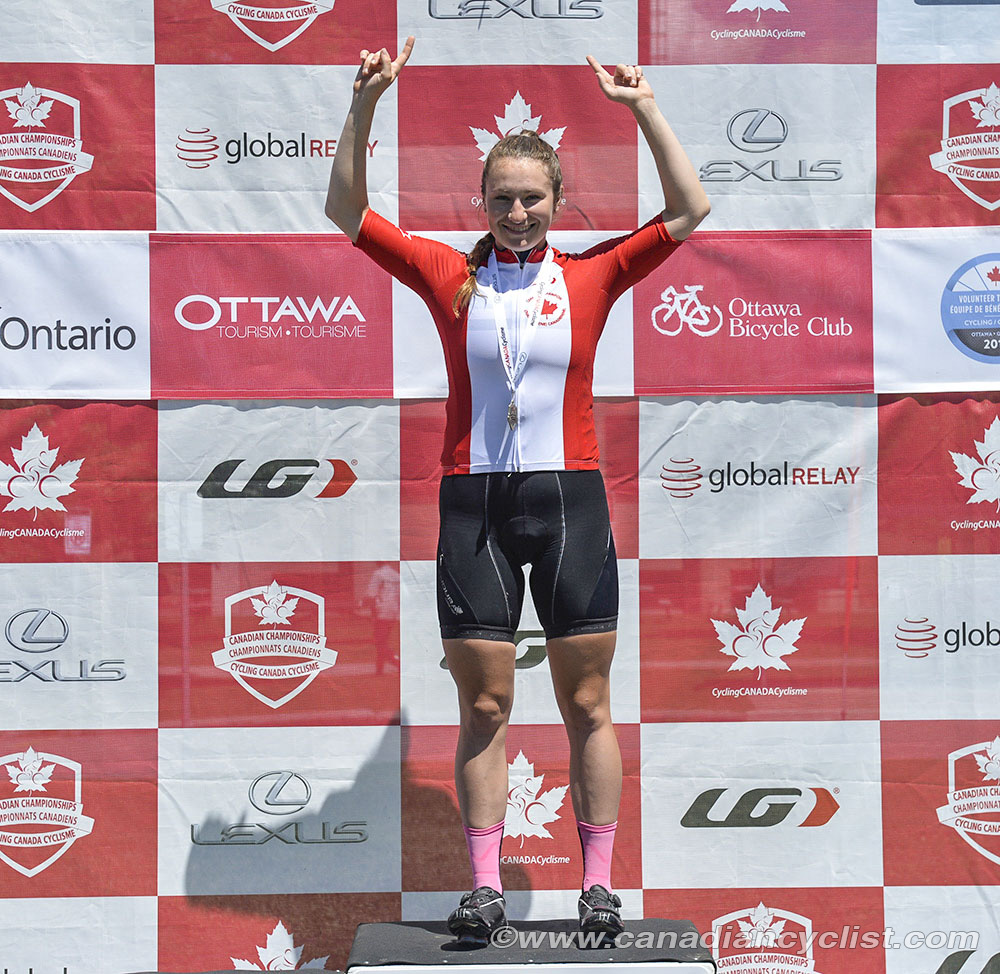 2017 Junior Road Champion
Laurie started on the road, and still competes that discipline; she will race in the road time trial in Lima, as well as part of the Team Pursuit squad on the track.

"I would say that I have bigger goals on the track right now, but I still like doing road races. I think it is a really good complement to the track. I think I'll always want to do some road racing, but my main focus is on the track."

Laurie started on the road at the age of 11, but was quickly introduced to track cycling.

"First I was a road rider, and then when I was about 14 years old I went to some track camps. Team Quebec has track camps that they offer to young athletes and I started there. I was doing provincial events first and then I got onto Team Quebec as a road rider and got to do Nationals. I was able to go to Track Nationals with Team Quebec and I did the national standard in the IP [Individual Pursuit] and that got me selected for Worlds [Junior]. This is how everything started."

While Laurie has represented Canada at world championships and World Cups, this will be different.

"It's very exciting, and I think it will be very different from any other event I have been to. There are a lot of other sports and athletes to see there, and I'm really excited to be part of it."