August 10/19 11:45 am - Seth Sherlock Wins World Cup Downhill

Posted by Editoress on 08/10/19

Canadian Junior rider Seth Sherlock became the the first Canadian since Finn Iles in 2017 to win a Downhill World Cup, with his victory on Saturday in Lenzerheide, Switzerland.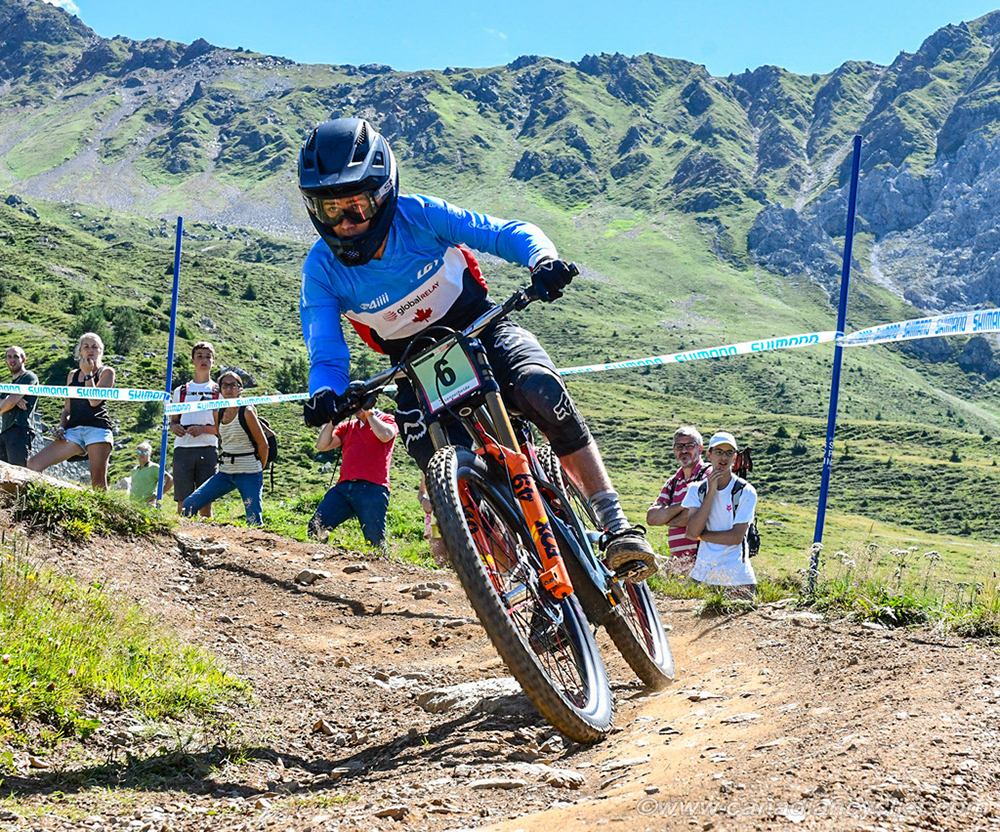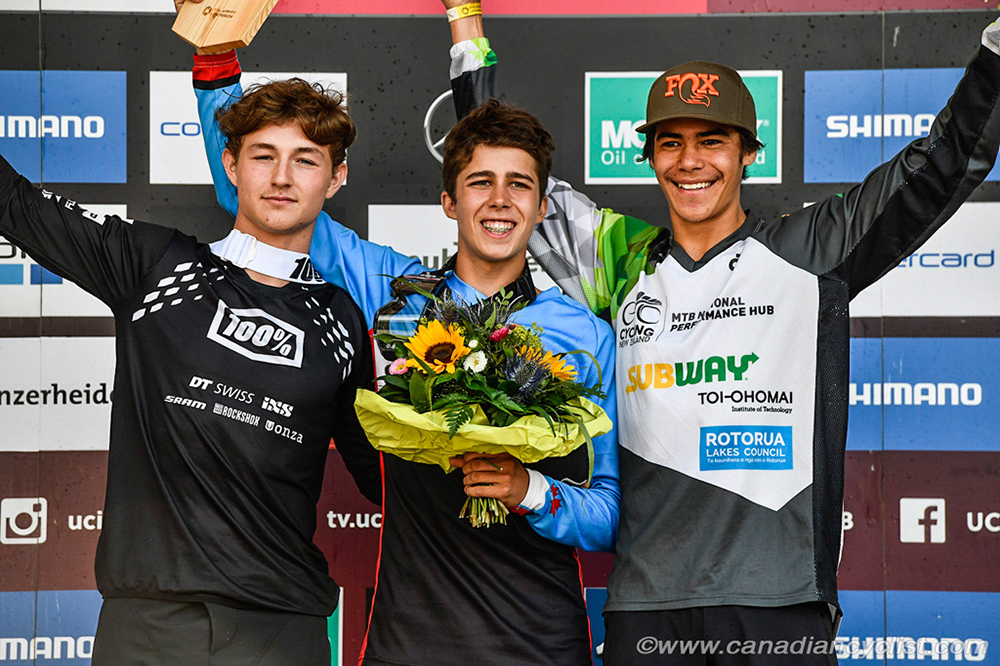 Sherlock, a first year Junior and the latest in a long line of top mountain bikers from Squamish, BC, qualified third on Friday, however, the weather changed overnight from dry and dusty to wet and foggy. The rain had stopped by the time Sherlock rode, but the course conditions were wet and slippery. Sherlock led at every time split, recording a time of 3:03.899, to finish 0.462 seconds ahead of Janosch Klaus (TeamProject.ch) and 1.250 seconds in front of Tuhoto-Ariki Pene (Subway NZ MTB Hub). Other Canadian results include Elliot Jamieson (Norco Factory) in fourth and Lucas Cruz (SRAM TLD Racing) 13th.

"It was tough," said Sherlock, "from training we were used to the dry track and then it got quite slippery for racing. It was hard to judge how fast you going from how much the course changed. But it was actually grippier for the final. I was hoping to win one either this year or next year, but I never expected to do it at this race. I came into the year expecting top-15 and to qualify [for the final], so this is insane."

Thibaut Daprela (Commencal/Vallnord) continues to lead the overall standings, with an insurmountable lead of 246 points. Sherlock jumps from sixth to third in the standings with 136 points, followed by Cruz at 123 points and another Canadian, Patrick Laffey, in fifth at 120 points. Laffey has missed the last two rounds after a training injury at the National championships.

In the Elite men, Amaury Pierron (Commencal/Vallnord) won his third World Cup of the year, with Greg Minnaar (Santa Cruz Syndicate) second and Loic Bruni (Specialized Gravity) third. Mark Wallace (Canyon Factory) was the top Canadian in 14th place, with Kirk McDowall (Unior/Devinci Factory) 27th, Magnus Manson (Canyon Factory) 44th, Henry Fitzgerald (Norco Factory) 53rd and Finn Iles (Specialized Gravity) 58th after going off course.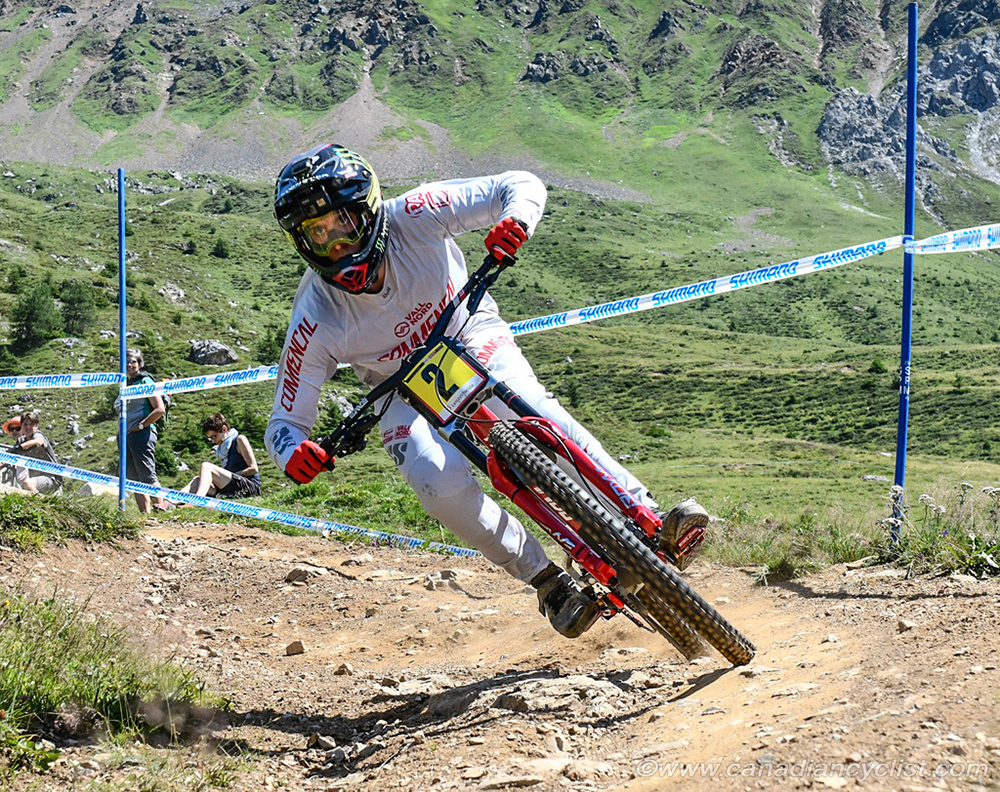 Amaury Pierron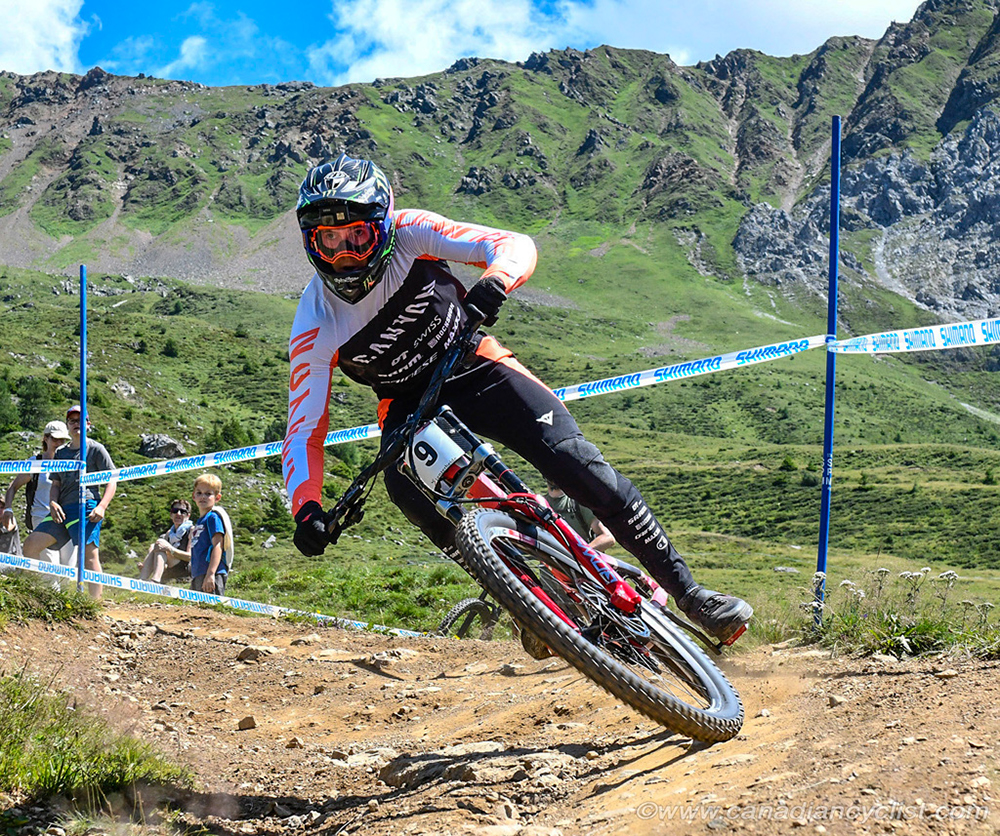 Mark Wallace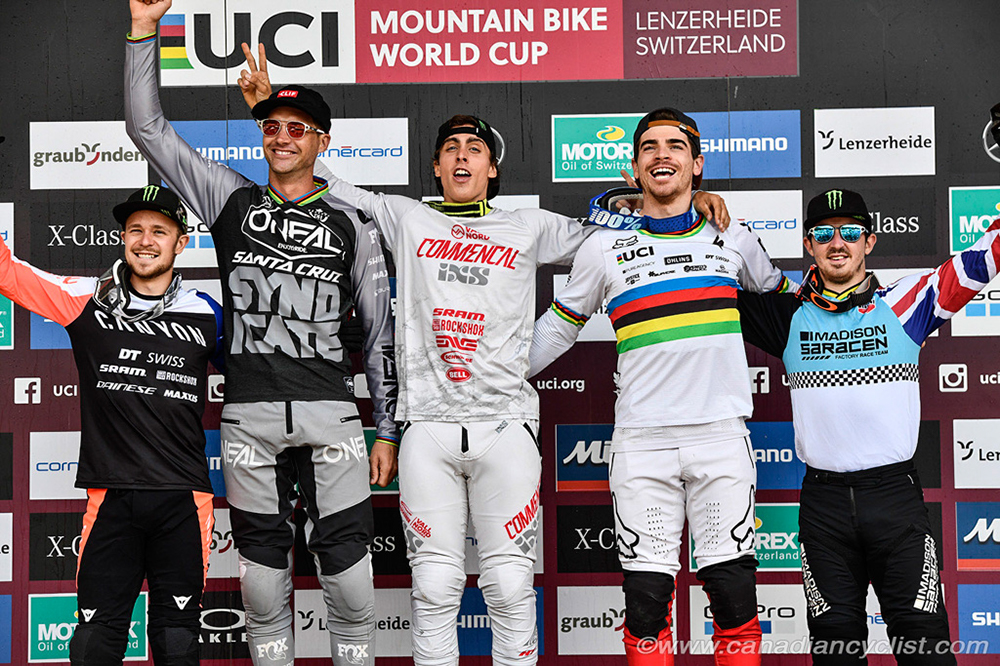 Bruni continues to lead the overall standings with 1312 points, but Pierron has cut the lead to 90 points. Troy Brosnan (Canyon Factory) remains in third with 1094 points. Wallace drops one spot, to tenth, as does Iles, to 16th.

Marine Cabirou (Scott DH Factory) took her second straight win in the Elite women, followed by World Cup leader Tracey Hannah (Polygon UR) and Emilie Siegenthaler (Pivot Factory). Rachel Pageau, the lone Canadian entry, did not qualify for the final. In the Junior women, Series leader Valentina Holl (SRAM TLD Racing) took her fifth win of the season, and has mathematically won the overall title with one race remaining.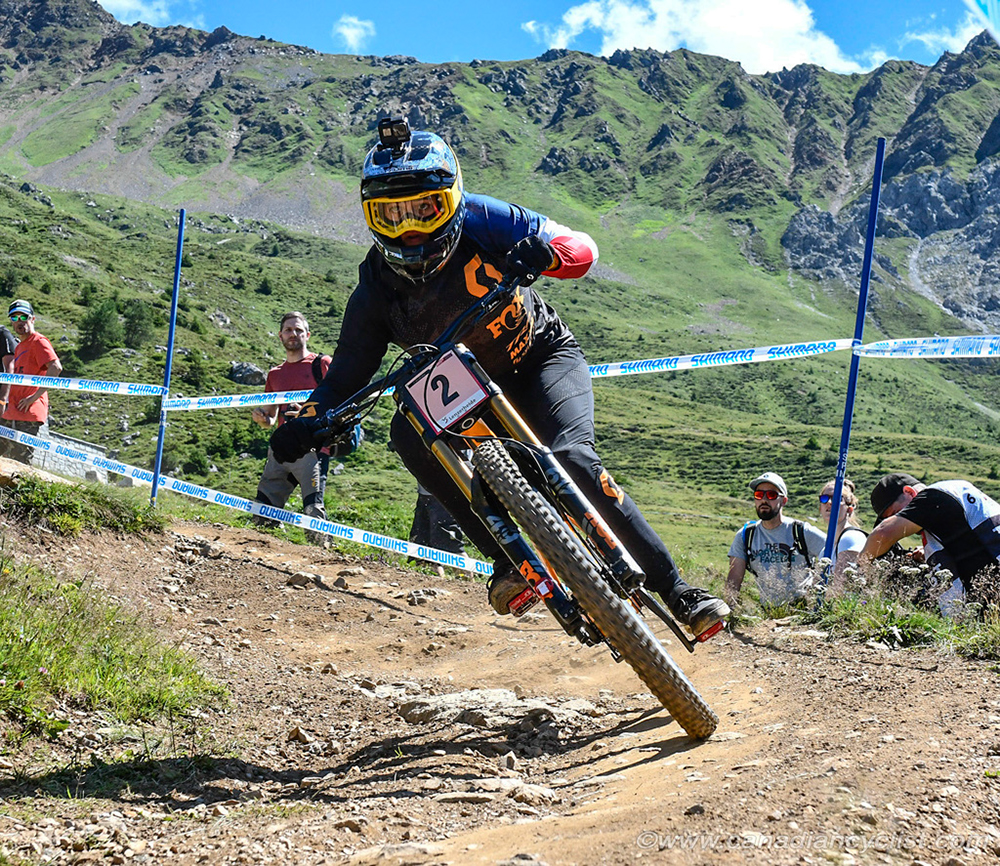 Marine Cabirou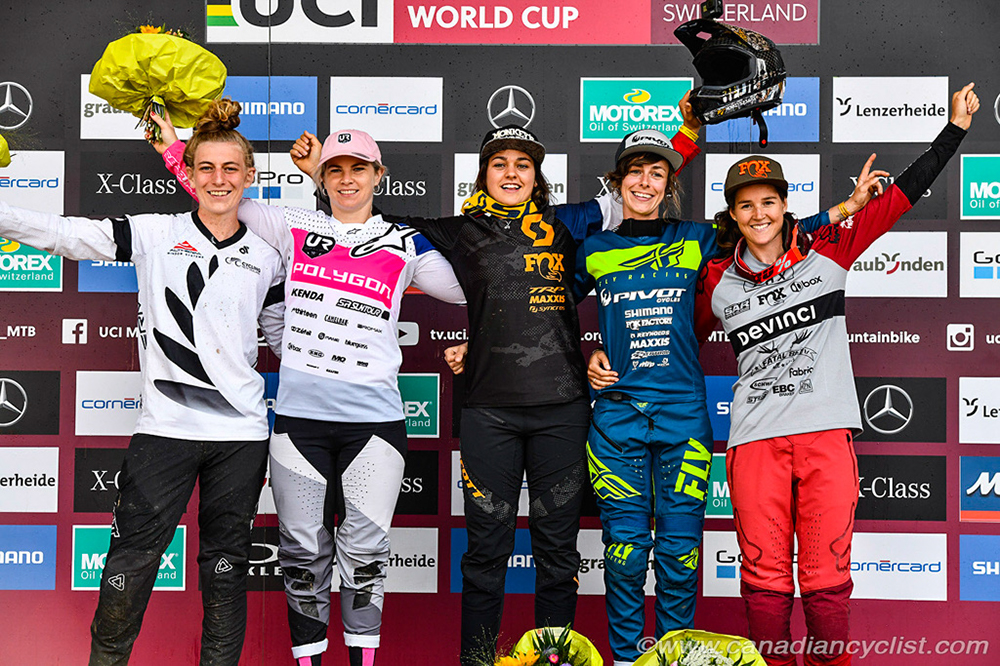 In the Elite women's standings, Hannah leads Cabirou by 150 points going into the final round, with Nina Hoffman of Germany remaining in third, a distant 641 points back.

Results