August 14/19 12:07 pm - CXFever Team Becomes Specialized/Feedback Sports

Posted by Editoress on 08/14/19

With only a few weeks before the start of the 2019-20 cyclo-cross season, Maghalie Rochette has announced the beginning of the Specialized/FeedbackSports cyclo-cross program.

In August 2018, Maghalie Rochette and her partner David Gagnon started a privateer cyclo-cross program with the goal of making cyclo-cross their main focus. It was a successful year, which saw them win the Canadian National Title as well as the Pan American Champion title.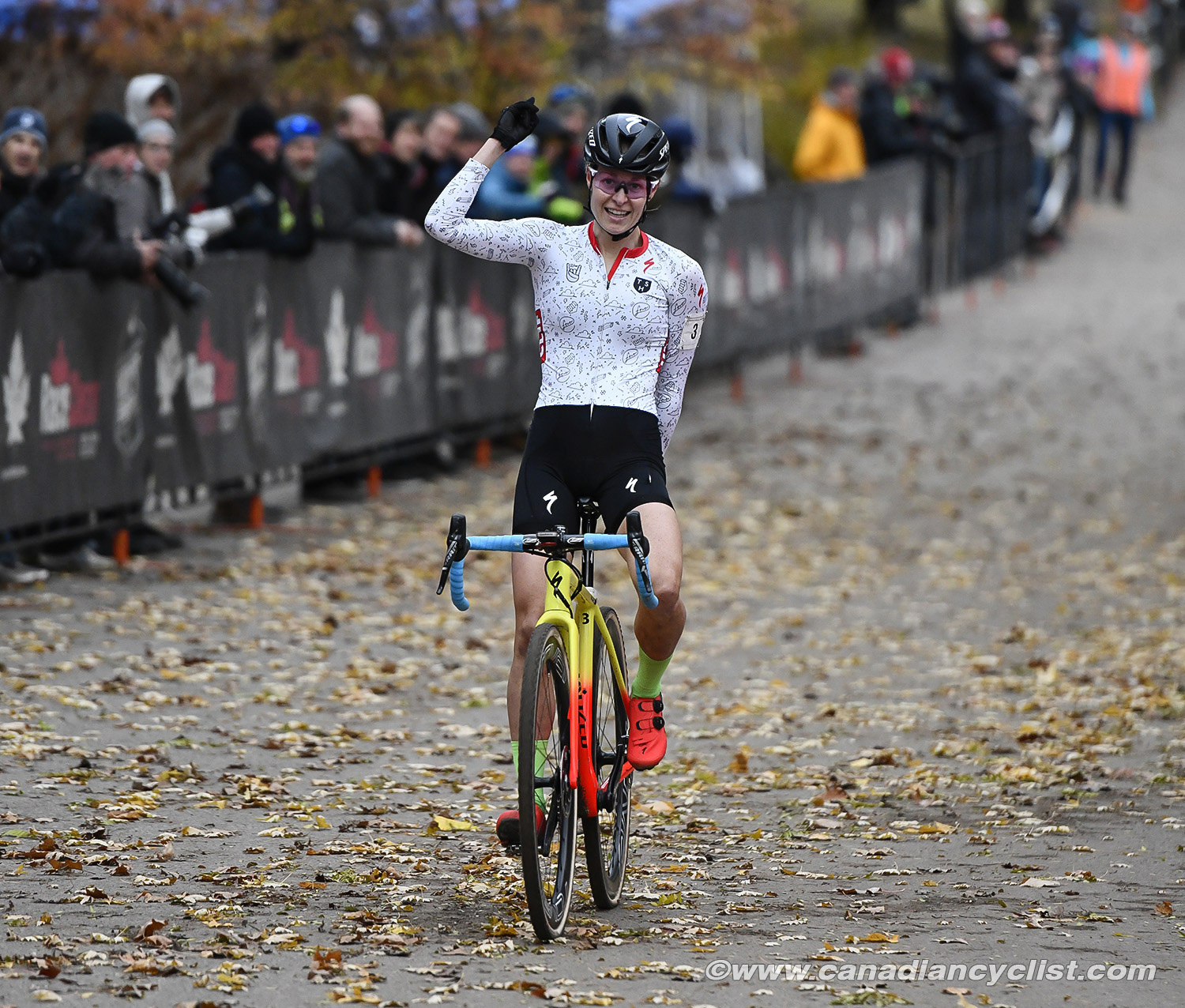 For the second year of the program, Specialized is returning as a title sponsor. Maghalie will be riding the Specialized CRUX S-Works throughout the season.

"After a year of working with Specialized, we have been very impressed by the quality or their products and the efficiency of their work. It's been a very positive experience, so we are thrilled to be working with them again. As a rider, I truly feel like I am riding the best bike available, and as a mechanic, David loves the quality of Specialized bikes."

One of the biggest change is the addition of Feedback Sports coming on board as a presenting sponsor. Feedback Sports specializes in making cycling products for maintenance, training, and storage.

"We are very excited that Feedback Sports decided to partner with us and become the co-title sponsor of the program. As a professional cycling team, we use their products all the time, and at every stage of our preparation. Their products are essential to what we do, but they are rarely seen in the actual racing, which is why we are excited to be wearing their logo this season!"

"Above all, the team at Feedback Sports have a stronger CX Fever than most people I have ever encountered. I believe their enthusiasm and passion will give us a lot of energy and momentum during the season. I know that most of the employees at Feedback Sports will be watching the races, and I feel like knowing that will be extra motivation for me when I line up to race!"

Along with its title sponsors, Maghalie will be partnering with a number of returning sponsors including Roval, SRAM, Challenge Tires, Lizard Skins, EVOC, CLIF Bar, and Horst Engineering.

New partners for the season include Sportful & Karpos clothing, Xpedo pedals and Muc-Off.

Maghalie and David will also be partnering with local companies from Quebec, including Boréale Beer, and Studio Nord (an indoor cycling training studio).

Season Goals

Maghalie and David have big goals for the upcoming season, with a race calendar that will see them racing in North America, as well as in Europe.

"Although last year we said we wanted to focus our efforts and energy on cyclo-cross, this year is actually the first time we are really doing it. In 2018, I had already raced a full mountain bike season by the time I made the announcement of focusing on 'Cross, so it was mostly a statement I was making for the future. This year, however, my schedule has been very relaxed this summer, which means I had time to train and get ready specifically for cyclo-cross. I feel like this change in schedule will pay off later in the season, when I usually start to feel the fatigue."

"We have big goals for the season. I'd like to have a strong North American season and I'd love to defend the Canadian and PanAmerican titles. However, the World Cup is where I want to perform the most this year. I've been close to the podium in the past, but I never managed to actually be on the podium. So that will be a goal. I'm also hoping I can be strong and consistent all season, so we built a calendar that we think will allow us to do that."

Maghalie will be wearing the colours of the Specialized/Feedback Sports team for the first time at the Rochester CX Weekend on September 7-8th.

David, Maghalie, and their partners are hoping to keep spreading the CX Fever throughout the season!