August 23/19 12:14 pm - Marie-Helene Premont Returns to MSA for the Worlds

Posted by Editoress on 08/23/19

Marie-Helene Premont is one of the most accomplished cyclists in Canadian history, with an Olympic silver medal, world championship bronze medal, Commonwealth Games gold medal, six World Cup wins and one overall World Cup title. She also won the Mont-Ste-Anne World Cup three times; a race that is the very definition of a 'home course', since Marie-Helene grew up in the shadow of the hill, in nearby Chateau-Richer, and first got involved in mountain biking as a young marshal at the World Cup with her mother. After stepping away from the sport while having children [aged five and almost two] and establishing her career as a pharmacist, Marie-Helene is rejoining the mountain biking community as the ambassador for the world championships.

Athens Olympics 2004, silver medal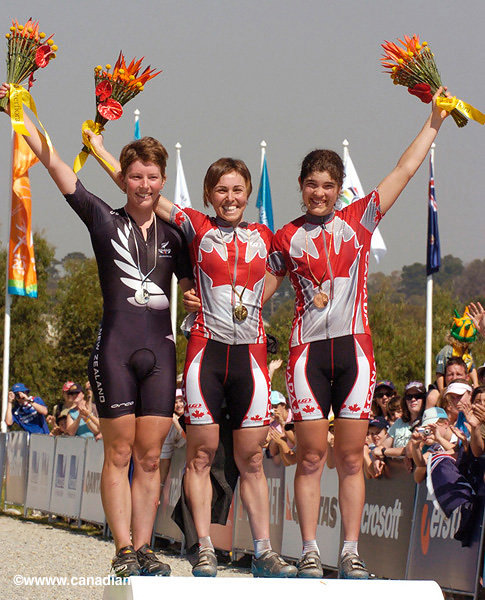 2006 Commonwealth Games champion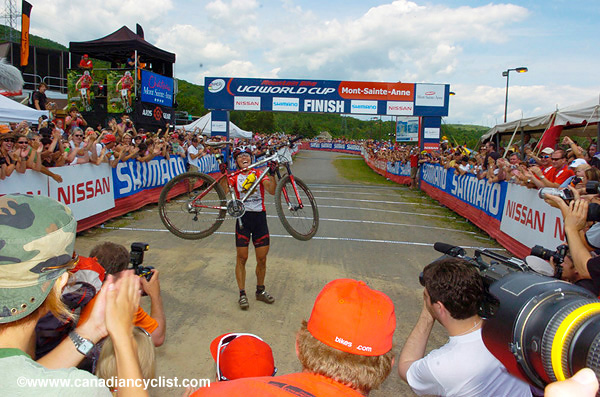 Winning MSA 2006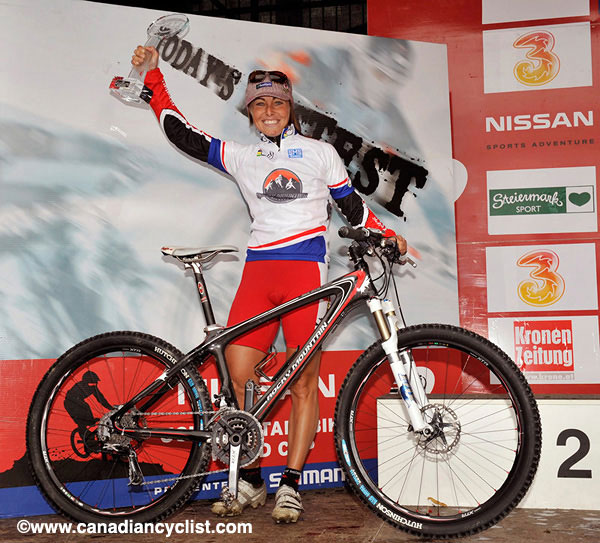 2008 World Cup overall winner
Canadian Cyclist: Since you retired, you have stepped away from the sport, so what made you decide to come back and be the ambassador for the Championships?

Marie-Helene Premont: I didn't really step back; I still ride my mountain bike and I've been to every World Cup here at Mont-Ste-Anne since I've retired. Even when my kids were very young I came with them.

But, this is the first time that I have had a big role for Gestev. It makes sense now that I have more time to give to the competition and the world championships. Gestev helped me so much in my career, so it's my time to help them.

CC: So what exactly will your role involve?

MHP: I will be here for all the events, for sure. It's mostly media things, like radio and TV interviews, talking to newspapers, and letting people know that there is a big event coming to Mont-Ste-Anne and they should come to see it.

CC: You raced here in 2010, so what is it going to be like for the Canadian riders to race here, at home?

MHP: That's special; to be able to race at home for a world championships. Usually it's the race where you want to be at your top, and it's easier at home because there is no jet lag and almost no travelling, and have the crowd cheering for you. For sure, it is an advantage to be at home.

CC: Canada has always had strong female mountain bikers - yourself, Alison Sydor, Catharine Pendrel, Emily Batty ... but now, we have some new, younger riders coming along, like Haley Smith.

MHP: I saw that Haley had very strong results at the World Cups earlier this year, so I'm so happy that there are women following us. Haley was already there when I was still racing - she was young but still strong, so I knew she would be here at this time.

CC: Why do you think Canada has had so many strong women mountain bikers? We've had some strong men, but we've always had strong women racers.

MHP: That's a good question! I don't really know why, but maybe we have always had good models to ride with us as we develop, and it has helped the younger riders to know that they can be at the front also. So, they know it is possible to be there, and that mental part is a big part of being successful. I think maybe that is part of it.

CC: Mont-Ste-Anne is a special place in mountain biking; it has been around since the beginning of the sport as an international discipline. What do you think makes it special as a place to race?

MHP: I think it is a nice place to ride; people always like to ride here. It's hard, with lots of climbing, but it is all natural. There are always a lot of people here for the races and the crowd is very supportive. Mont-Ste-Anne is also close to Quebec City, and I think a lot of the [international] riders like to go and look around. It's a nice place to train. For sure there is all of that, but Gestev does such a good job, which helps - people know that when they come here, everything will be perfect.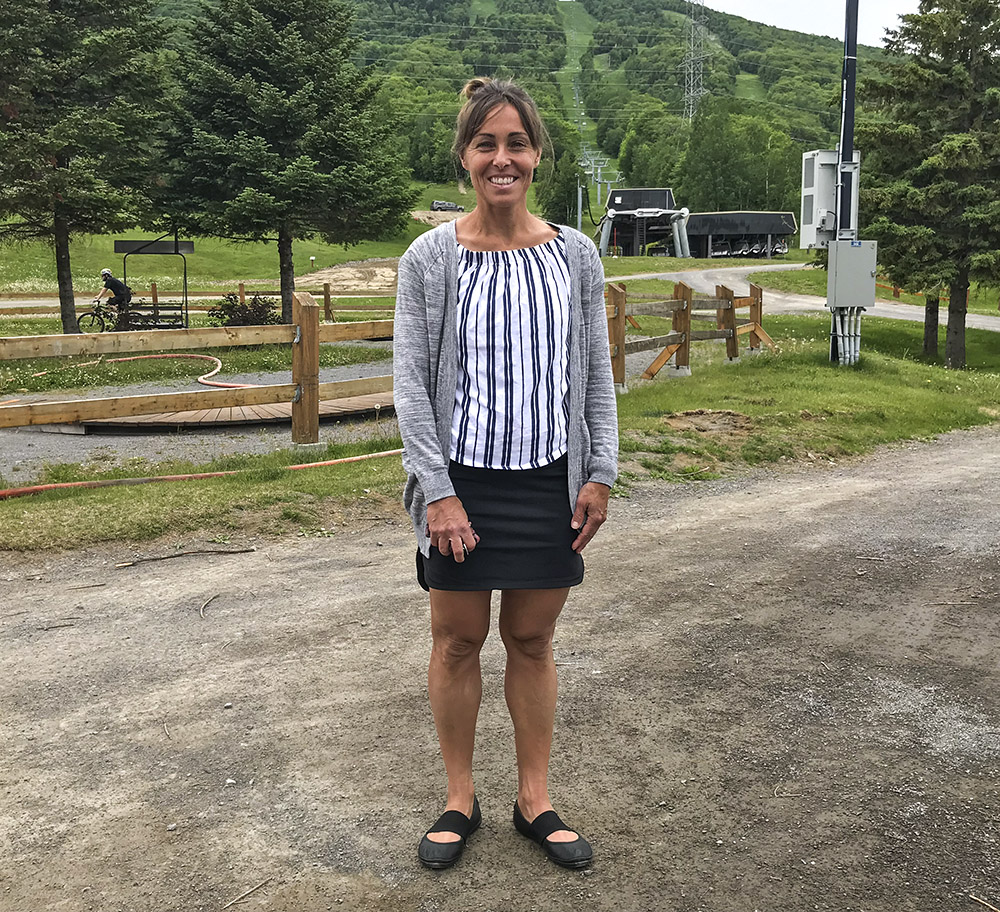 2019 at Mont-Ste-Anne
CC: Your history at Mont-Ste-Anne has been almost your whole life.

MHP: For sure. I grew up here. I did alpine skiing here, climbing ... I've been coming here since I was five years old, so I know the mountain in each season. It's such a good playground, and they have developed the mountain bike trails so much. It's not like the beginning, now there is so much people can do here.

CC: Is correct that the first time you were at the World Cup was as a volunteer with your mom at eight years old?

MHP: Yes, it was at eight years old, and that is what gave me the taste to mountain bike and enter competitions. I looked at the women racing and saw myself there.

CC: You are still riding your bike?

MHP: Yes, I'm still riding - road biking, mountain biking. I'm doing a lot of trail running these days, I really like that. I keep fit.

CC: But no Masters world championships?

MHP: No, I don't think so [laughs].

CC: Julien Absalon is going to be racing the E-MTB event.

MHP: Yes, that's a great event. I will be happy to see him.