August 28/19 20:05 pm - Silver Medal for Canada at First e-MTB World Championship

Posted by Editoress on 08/28/19

Canada's Maghalie Rochette won a silver medal on Wednesday at the first ever edition of the women's electric pedal-assist mountain bike (E-MTB) competition at the Mountain Bike World Championships in Mont-Ste-Anne, Quebec. Rochette led for much of the race before being overtaken by Switzerland's Nathalie Schneitter on the final lap. It was the first E-MTB race Rochette had ever competed in. In other competition, Canada was fifth in the Team Relay event.

"I am super disappointed," admitted Rochette. "I really wanted to win; it is the very first one in history and it would have been really cool to win it here in Canada. I gave it my all but, in the end, Nathalie was better. I'm a bit mad at myself because I made a mistake on the last lap that cost me. On a technical climb I put my foot down, and when I tried to get going again I crashed, and that's when Nathalie caught me."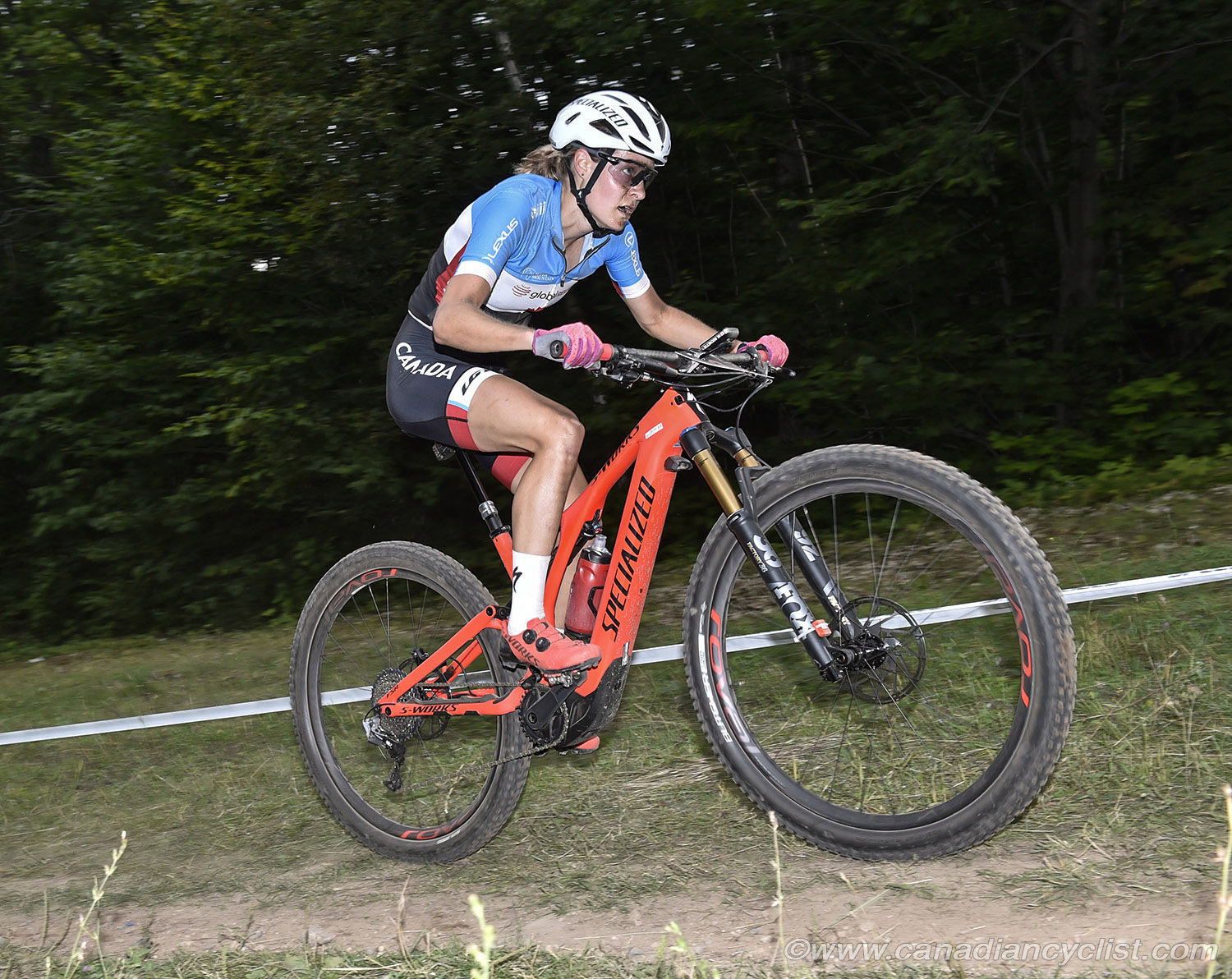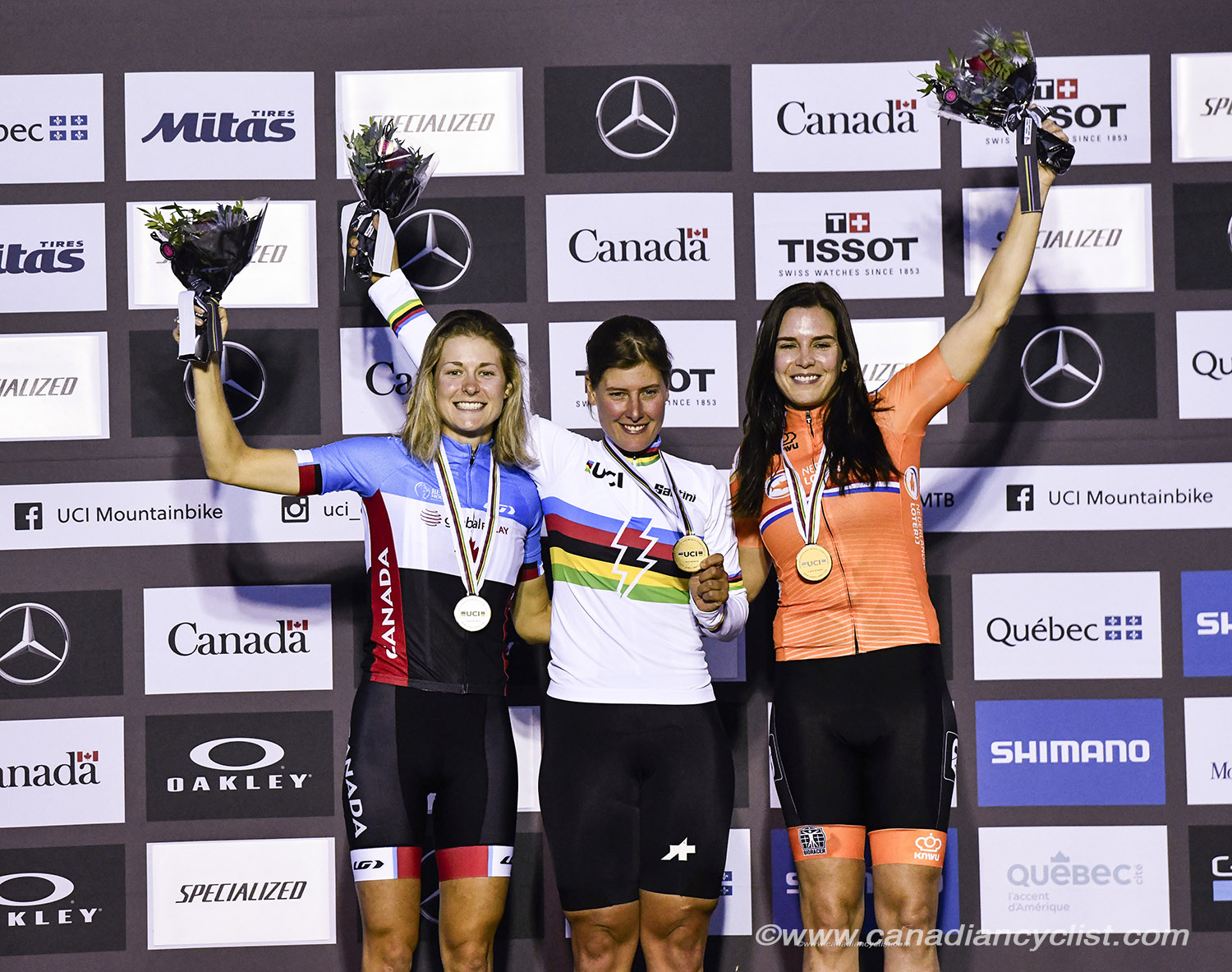 Peter Disera rode anchor for Canada in the Team Relay, and brought the team up to fifth from eighth. "I'm pretty proud of my ride, because I haven't been riding too good since [earlier World Cups], but today I came out very focussed. On a whole, it's been really impressive to watch the growth in Team Canada."