September 11/19 7:58 am - Zukowsky to Join Rally UHC for 2020

Posted by Editoress on 09/11/19

Floyd's Pro Cycling has announced on their website that their rider Nick Zukowsky has signed with Rally UHC for 2020.

Floyd's manager Gord Fraser has been Zukowsky's director since the rider was signed in 2017 and has had a significant impact on his development. "Proud to hear of Nick's graduation into the Pro Continental ranks," commented Fraser. "It's another example of Silber Pro Cycling's legacy in developing cycling talent. It's also an example of Floyd Landis' commitment to helping riders get to the next level. We wish Nick all the best in 2020."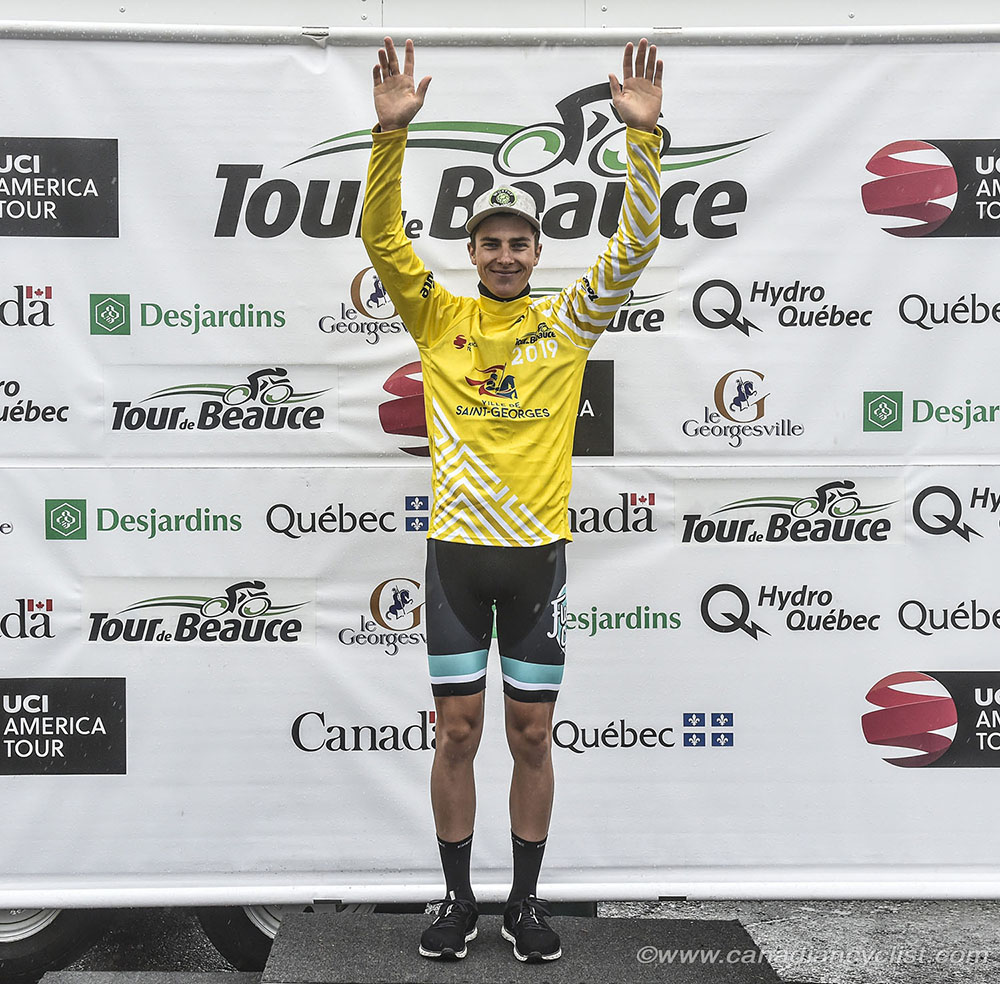 Nick Zukowsky in the leaders jersey after Tour de Beauce stage 2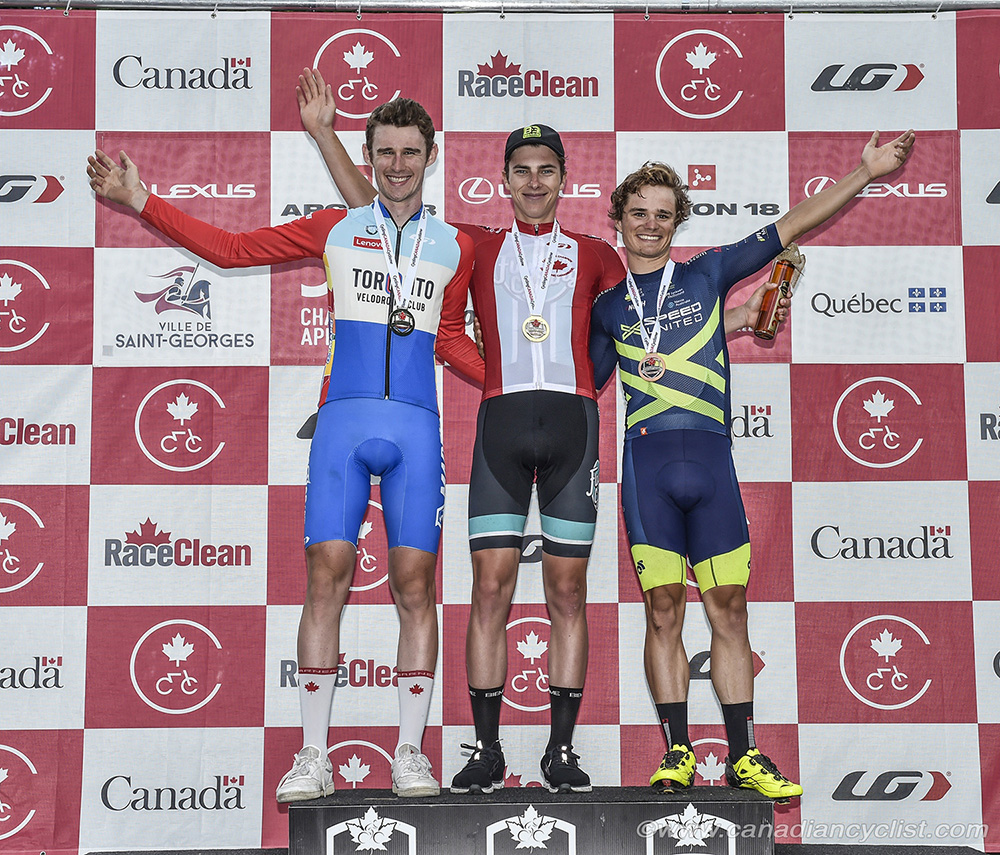 Nick Zukowsky, best U23 and 3rd overall at Road nationals
Team owner Scott McFarlane commenting in the posting, "Indeed Zuke has been a special part of the program Gord and I have been running since 2014. He was the first rider I signed as a Junior, with all previous signings in the program's history having at least a year at the Elite level. Relatively new to the sport, he impressed us in his final year of Junior by leading the Tour de l'Abitibi until the final stage, and by later finishing 3rd on a stage at Ronde des Vallées. He was such a raw talent we loaned him a TT bike and equipment so he could compete at Junior Worlds. When we signed him for the 2017 season, I could not promise many rides at UCI races but he was so good he earned a spot on the Tour of Utah squad. He raced dumb and fearless in Utah, jumping in the break every stage until he emptied the tank, dnf'ing on Stage 6."

The steady growth of his maturity as a racer over the last two years can be seen in his results. Lots of top 10s in 2018 were converted into wins and podiums in 2019. This year he was 3rd overall at Tour of the Gila and Tour de Beauce, and won the overall at Saguenay. He won the Young Rider's Classification in all three races. He won the U23 National Road Championships and he's been a fixture on Canadian National Team projects for the last 4 years. He will be again competing at the Grand Prix Cyclistes de Quebec et Montreal (the World Tour races in Quebec and Montreal) and it's a safe bet Zuke will be selected to Canada's U23 team at the World Championships in Yorkshire."

"Yep. Nick Zukowsky has come of age... and yet his consistent progression suggests his career has only begun. On behalf of all the riders, staff and management at Floyd's, we wish Zuke all the best!!"