September 22/19 12:22 pm - Road Worlds Open with Mixed Team Relay

Posted by Editoress on 09/22/19

The 2019 Road World Championships open on Sunday in Harrogate, Great Britain, with a brand new event - the Team Time Trial Mixed Relay. The Netherlands, pre-race favourites after winning the European Championships in the same event, took the title ahead of Germany, with host Great Britain taking third. There was no Canadian squad among the 11 teams, however, one Canadian did race - Ben Katerberg on the UCI World Cycling Centre team.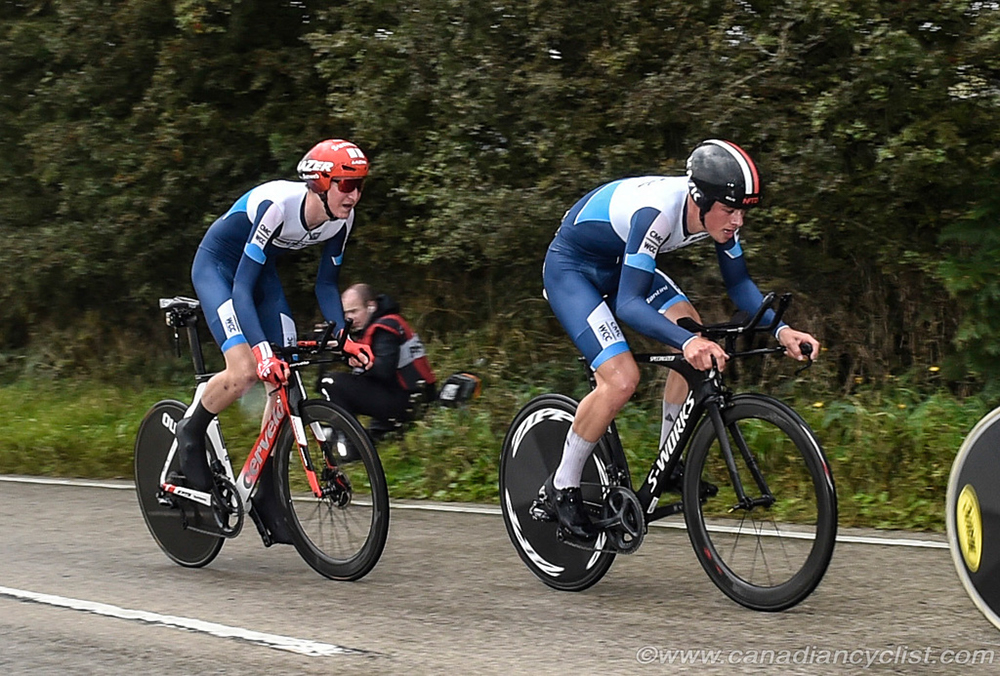 Ben Katerberg (red helmet)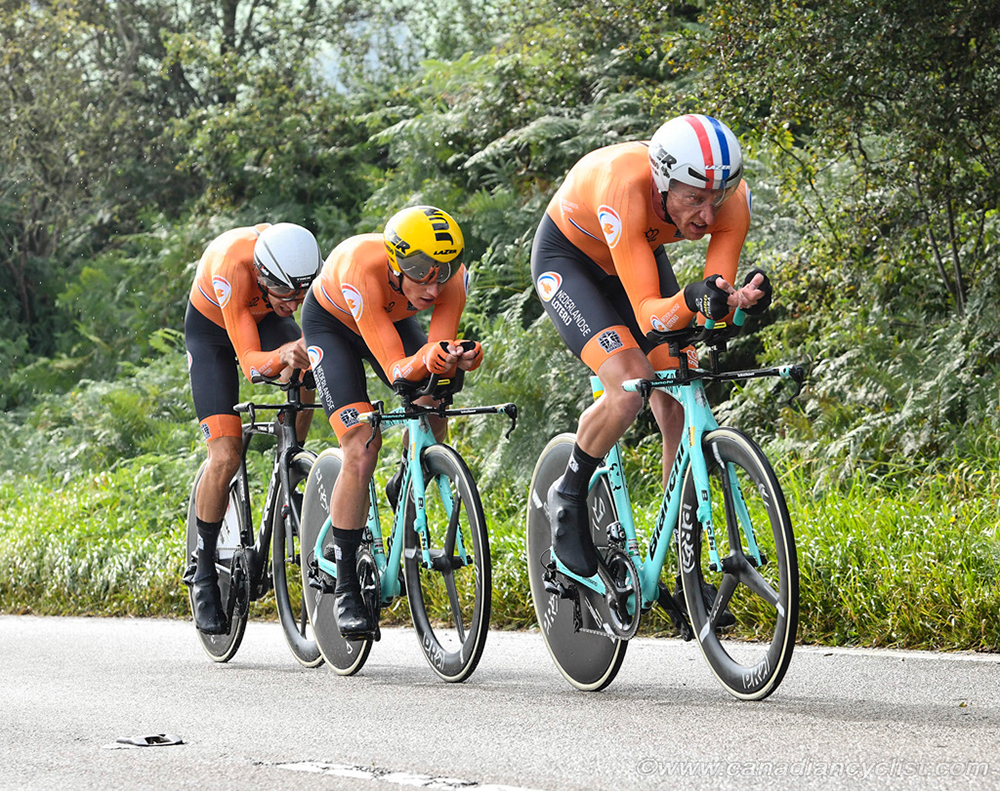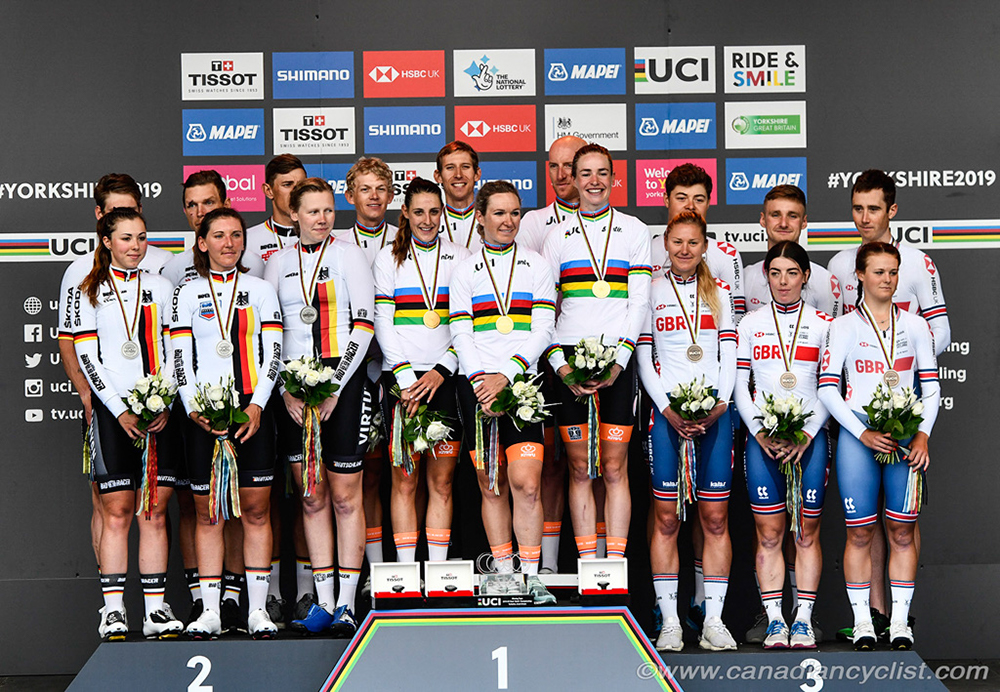 L to r: Germany, Netherlands, Great Britain
After dropping the trade team version of the TTT after last year's Worlds, the UCI introduced this new version. Raced by national teams, each squad consists of three men and three women from the Elite and Under-23 ranks. The men do one lap and hand off to the women, after the second rider finishes their lap. The final time is taken on the second woman to cross the line. The event offered substantial prize money - 167,000 Euros, 69.8% of the total offered for the entire Worlds.

Great Britain was the fourth team off and set the first leading time of 39:18.87 . Their time would hold up until the final wave of three teams - Italy, Germany and the Netherlands. The Dutch team were last off and set the fastest splits at every intermediate time, however, the German team yo-yo'd, only fifth after the men (despite former world TT champion Tony Martin), and needing the women to set the fastest split for the second lap to move up and finish second, 22.75 seconds behind the Netherlands. Italy moved into second by 12 seconds halfway through the women's lap, but faded in the final lap to finish 5.62 seconds off the podium.
Road World Championships: Team Time Trial Relay results