September 23/19 14:03 pm - Road Worlds Day 2 - Junior Women & Men ITTs

Posted by Editoress on 09/23/19

Day 2 of the Road World Championships in Harrogate, Great Britain, saw the first individual world titles awarded in the Junior women's and men's time trials. Both categories raced on the 13.7 kilometre circuit in and around Harrogate, with the women doing one lap and the men two.

Top Canadian performance for the day went to women's national champion Magdeleine Vallieres Mill, finishing 22nd. Canada's other entrant, Camille Primeau, finished 30th. Vallieres Mill was 25th at the halfway mark, but had the 17th fastest split for the second half of the race, to finish with a time of 23:40.96, one minute and 24.73 seconds behind winner Aigul Gareeva of Russia. Shirin van Anrooij of the Netherlands took the silver medal and Elynor Backstedt of Great Britain the bronze. Gareeva's win was astonishing, considering she missed the final corner and went down the vehicle deviation, having to turn around and come back on the course with 500 metres to go.
"I am happy with the experience I gained at the ITT, it was a really fun, challenging and technical course to race on. I felt really good technically!. Now I'm looking forward to Friday!" said Magdeleine Vallieres Mill.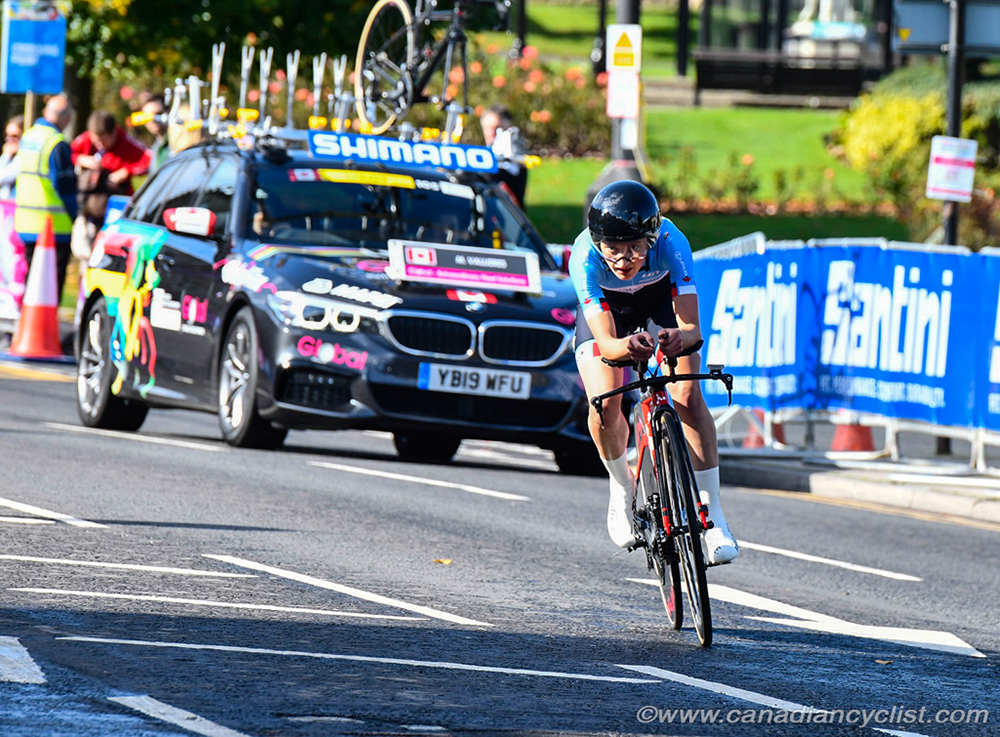 Magdeleine Vallieres Mill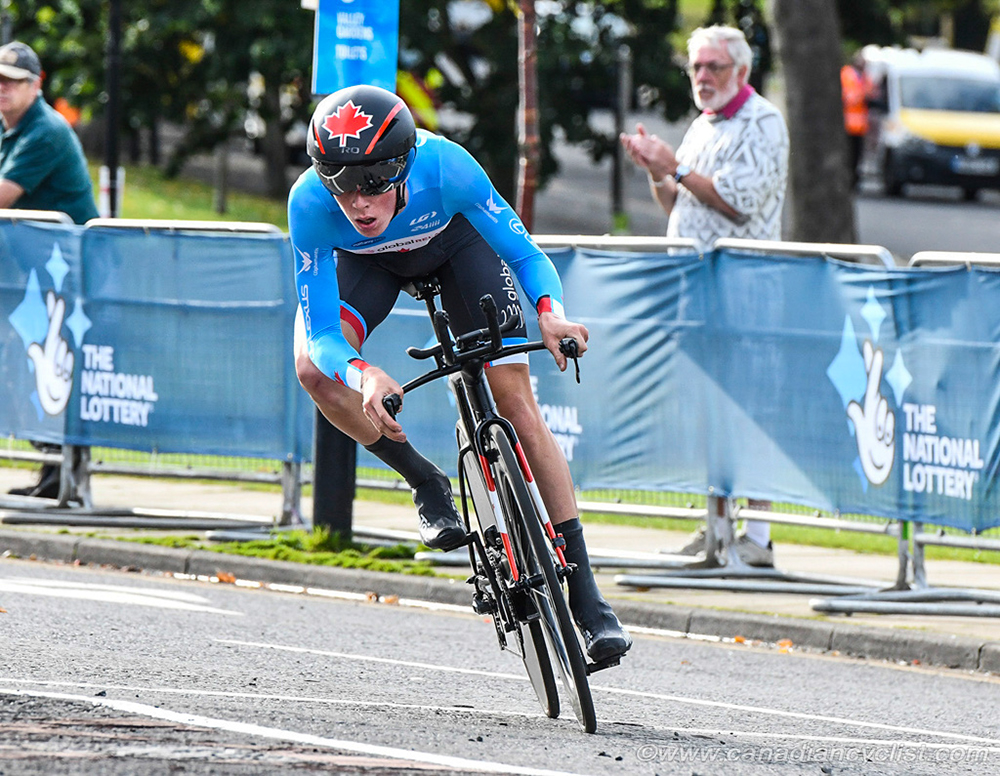 Jacob Rubuliak
In the men's race, Jacob Rubuliak was the top Canadian in 25th place, two minutes and 26.74 seconds behind winner Antonio Tiberi of Italy. Canada's second entrant, Tristan Jussaume, rolled his rear tire in a corner on a descent and crashed. He was able to continue on a non-time trial bike, finishing 55th. Tiberi beat Enzo Leijnse of the Netherlands by 7.79 seconds for the title, despite having to change bikes early in the race. Marco Brenner of Germany took the bronze medal.
Road Worlds: Junior Women ITT results
Road Worlds: Junior Men ITT results
Photos