October 12/19 12:40 pm - Sad News - Jordie Lunn Passes Away

Posted by Editoress on 10/12/19

Canadian freeride and downhill mountain biker Jordie Lunn, 36, passed away on Wednesday in Cabo San Lucas, Mexico, after crashing during a trail ride and suffering head injuries.

Lunn raced on the Downhill World Cup circuit in the early 2000s before shifting all of his attention to trail and freeriding, where he had a successful film career, in movies such as Ride to the Hills, The Collective and ROAM, and, more recently, his own Rough AF series. He was on the national team for three years.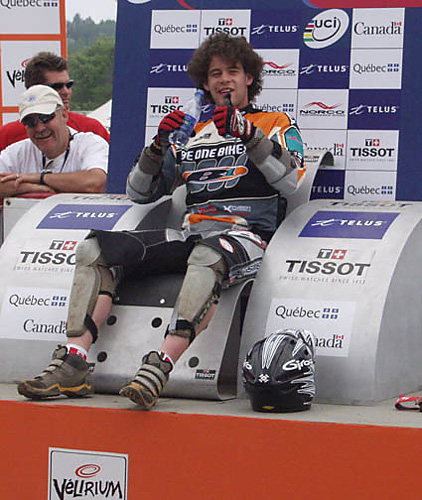 In the Hot Seat, 2003 MSA World Cup
Lunn's family put out a statement:

On Wednesday, October 9, 2019, Jordie was trail riding in Cabo San Lucas, Mexico with friends.

We are shattered to inform you, a simple but tragic accident occurred and Jordie sustained a fatal head injury.

Jordie lost his life doing exactly what he loved.

Jordie had an incredible 20+ year career as a mountain biker. He will always be cherished for his heart and love that he gave to his family, friends, and fans, as well as the incredible talent that he had on his bikes.

We will inform you at a later date regarding a celebration of his life.

With love: Brian, Bonnie, Craig, Jarrett Lunn, and our large, loving families.