October 26/19 11:17 am - Canadians Dominate Red Bull Rampage

Posted by Editoress on 10/26/19

The Red Bull Rampage, held near Zion National Park in Virgin, Utah, is considered the ultimate freeride competition in mountain biking. It was held for the 14th time on Friday, and Fraser Britton is providing us with reports and photos. With this year's victory, Canadians have now won the last five editions, and nine times in total.


It was a clean sweep for Canada at the 2019 Redbull Rampage. Brandon Semenuk (Squamish, BC) took home the gold with a score of 92.33. Brett Rheeder (Vernon, BC) took home silver and Tom Van Steenbergen (Vernon, BC) took the bronze. Rheeder also took home best trick, with a flip can high up on the course where consequences are high if you go down.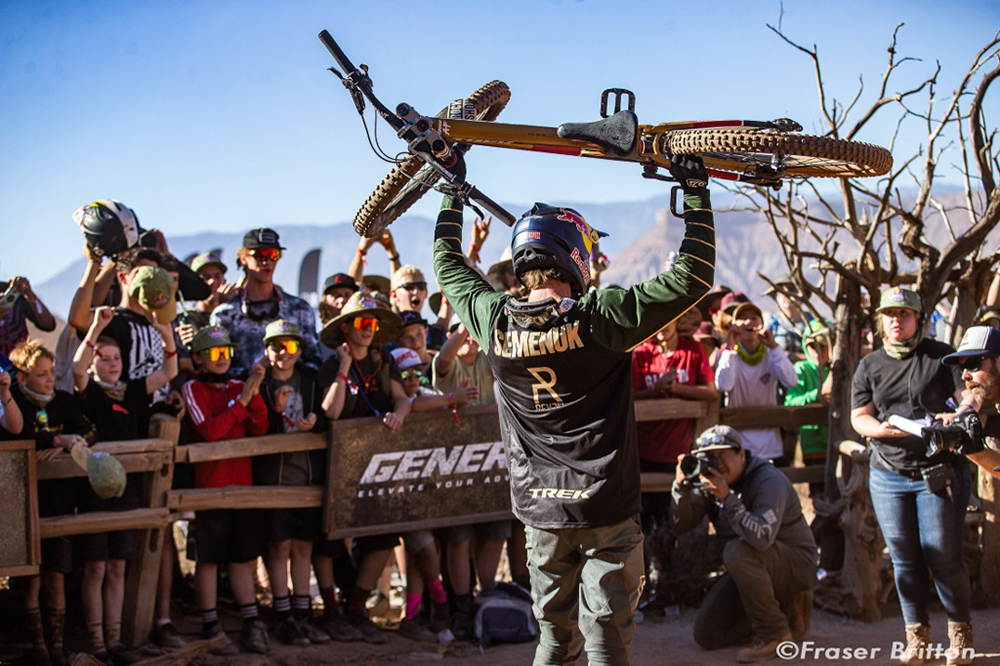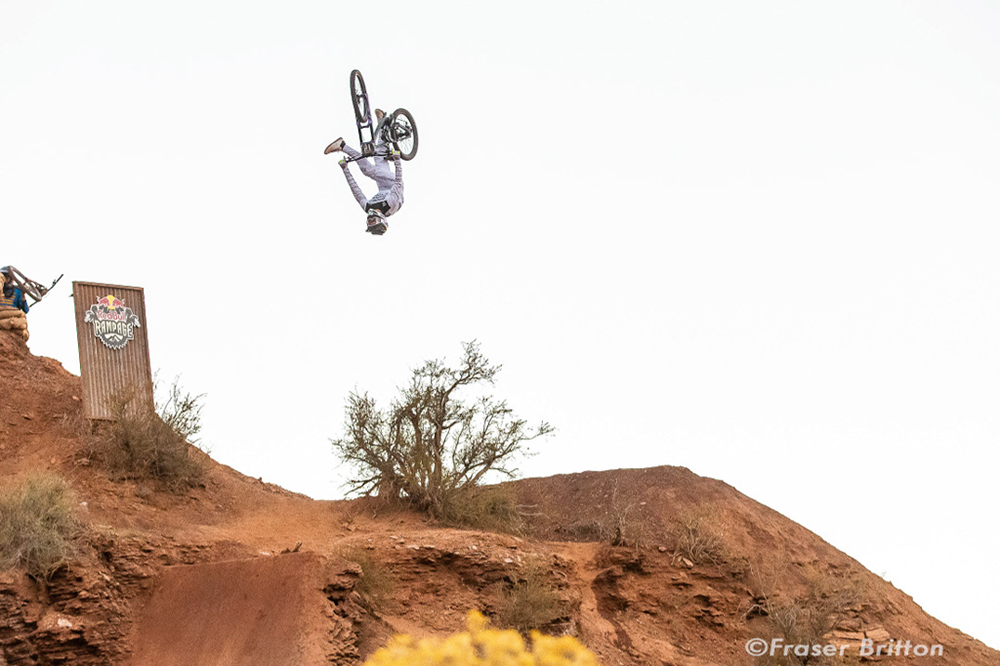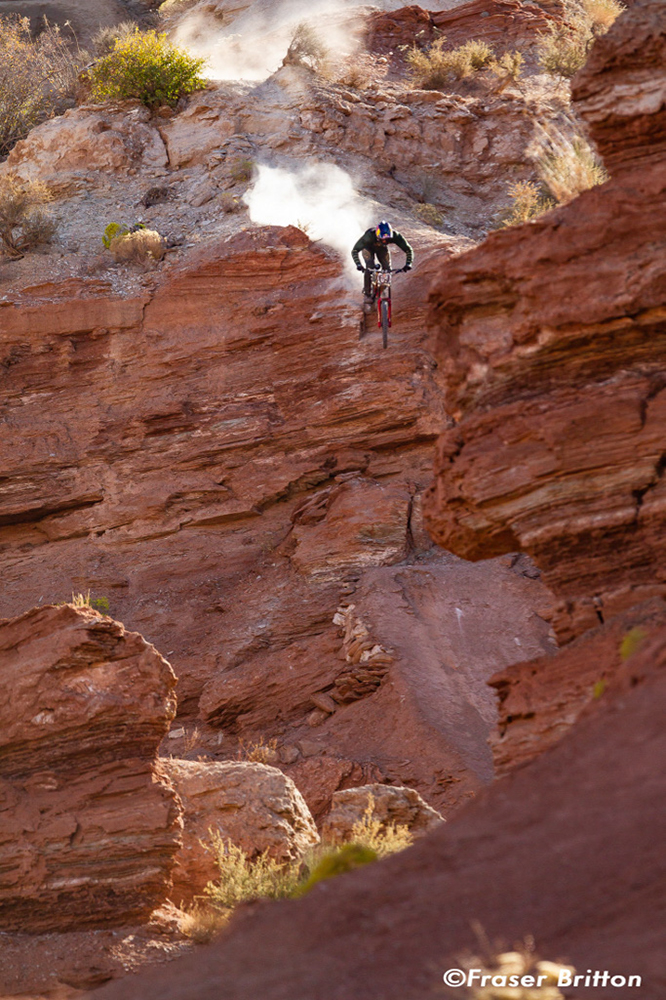 Photo gallery by Fraser Britton
Rampage is a big mountain style mountain bike event, where a rider and his team of two diggers have 10 days to carve a line down a mountain in the Utah desert. Riders will be judged on flow, creativity, style and tricks as they make their way from the start gate to a finish corral. Almost anything in between is left purely to the riders and their team of diggers to put their own personal stamp on.

In what may go down as the most intense big mountain Mountain Bike events of all time, Semenuk and his team of diggers carved out an impressive line down the cliff side that had to be seen to be believed. As it was the second year returning to this venue, many riders were able to add the finishing touches on the lines they began last year, and really add the style they deserved.

The 28 year old Canadian managed to land a corked 360 which he failed to land last year, and was all the difference, as he took home gold. "Obviously, the last two wins were great too, but to take the third one, I'm speechless. I don't know. It's awesome."

Notable in fourth place was full time World Cup racer and part time freerider Brendan Fairclough. The Englishman had a fantastic, creative run, sitting him comfortably in fourth and he wasn't going to do his second run, but after a discussion with his diggers he hiked back up. More of a celebration lap, Fairclough stopped on his giant rock feature much to everyone's confusion until he assumed the pushup position and cranked out 30 pushups in honour of Canadian freerider and close friend Jordie Lunn, who passed away in a tragic riding accident early last week.

The entire week was a tribute to Lunn as organizers planned a memorial ride, a BBQ and renamed an entire section of the zone "JordieLand" in his honour. All three medal winners also assumed the pushup position on the podium, and did their set of 30 along side Jordie's brother Craig. There weren't many dry eyes in the house.
Final standings
1 Brandon Semenuk (Can), 92.33 pts
2 Brett Rheeder (Can), 91
3 Tom Van Steenbergen (Can), 89.66
4 Brendan Fairclough (GBr), 87.66
5 Tyler McCaul (USA), 87
6 Szymon Godziek (Pol), 86.66
7 Ethan Nell (USA), 86
8 Carson Storch (USA), 85.66
9 Kyle Strait (USA), 83.33
10 Vincent Tupin (Fra), 81.33
11 Reed Boggs (USA), 80
12 Emil Johansson (Swe), 79
13 Graham Agassiz (Can), 76.33
14 Thomas Genon (Bel), 74
15 Reece Wallace (Can), 72
16 DJ Brandt (USA), 70.33
17 Andreu Lacondeguy, 52.33
18 Kurt Sorge (Can), 51.66
19 Bienvenido Aguado Alba (Esp), 45.33
20 Cam Zink (USA), 36.66

Watch the replay


Photo gallery by Fraser Britton