November 12/19 13:11 pm - Silber/Floyds Cycling Team Will Not Continue in 2020

Posted by Editoress on 11/12/19

Yesterday afternoon, Scott McFarlane called me to confirm that the Canadian men's Continental road team, Floyd's Pro Cycling will not continue next year. The handwriting was on the wall, with no rider signings announced, but it was definitely disappointing to hear that after six years - five as Silber and this current season as Floyd's - Canada will lose one of its most successful men's teams.

The reason is simple - they couldn't find a title sponsor. Scott reiterated that the Floyd's sponsorship was only a one year deal, as Floyd Landis took a portion of the funds he received from his whistler blower status in the Lance Armstrong /U.S. Department of Justice case to put into the team, after Arthur Silber ended his sponsorship after five years.

[Scott also pointed out that Landis used the rest of settlement to pay back contributors to the Floyd Fairness defence fund, and to purchasers of his book.]

In his personal blog statement announcing the end of the team, Scott said: "Floyd Landis supported our team at a time when North American road racing needed it and when he could have easily used that money to support the growth of Floyd's of Leadville. His decision to be the title sponsor of our team was in part an act of loyalty to Gord Fraser and a sincere wish to help young riders on our team. Throughout the season, Floyd was incredibly busy with Floyd's of Leadville's many projects but he still made time to visit the team. He took us out to dinner, had a few laughs and went back to work. His focus for the time being has moved on from road racing and the title sponsorship of our team was perhaps a final gesture before turning his full attention to his business. Every single one of us involved with this team was so lucky to meet Floyd at this moment in his life and we wish everyone at Floyd's of Leadville nothing but success."

Scott said they were close on a couple of potential sponsors, but basically ran out of time before the UCI deadline to register the team and sign up riders. Scott also said that all but two of the riders have found teams for 2020 at this point, which is pretty impressive - and a testament to the quality of riders on the team.

It's a fact that sponsors do eventually move on, but the loss of Floyd's is the latest in a troubling line of team and event losses in North America - which makes it even harder to attract new sponsors when there are fewer events for teams to participate in. Scott said the team has had to go overseas to get enough racing, which increases costs and doesn't provide useful exposure for North American-based sponsors.

The team had a good run and punched above its weight, beating higher budgeted programs at many events. Many riders developed through the program to move on to the world stage; the latest being Nick Zukowsky, but others include Matteo Dal-Cin, Adam Jamieson, Pier-Andre Cote, Adam Roberge, Nigel Ellsay, Alex Cataford, Ben Perry and Ryan Roth.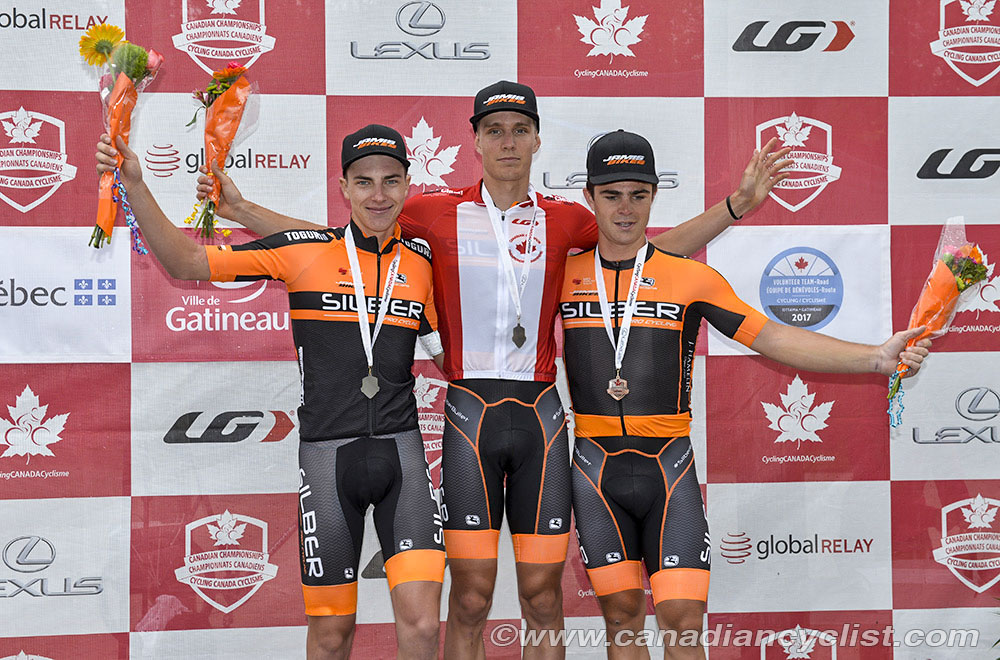 2017 U23 ITT podium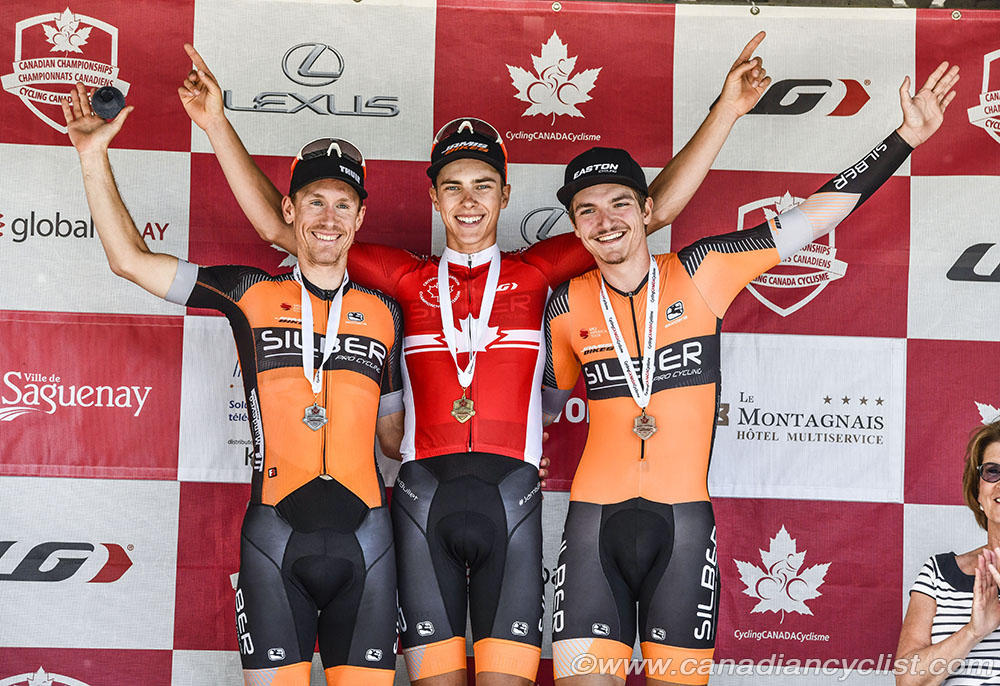 2018 Criterium podium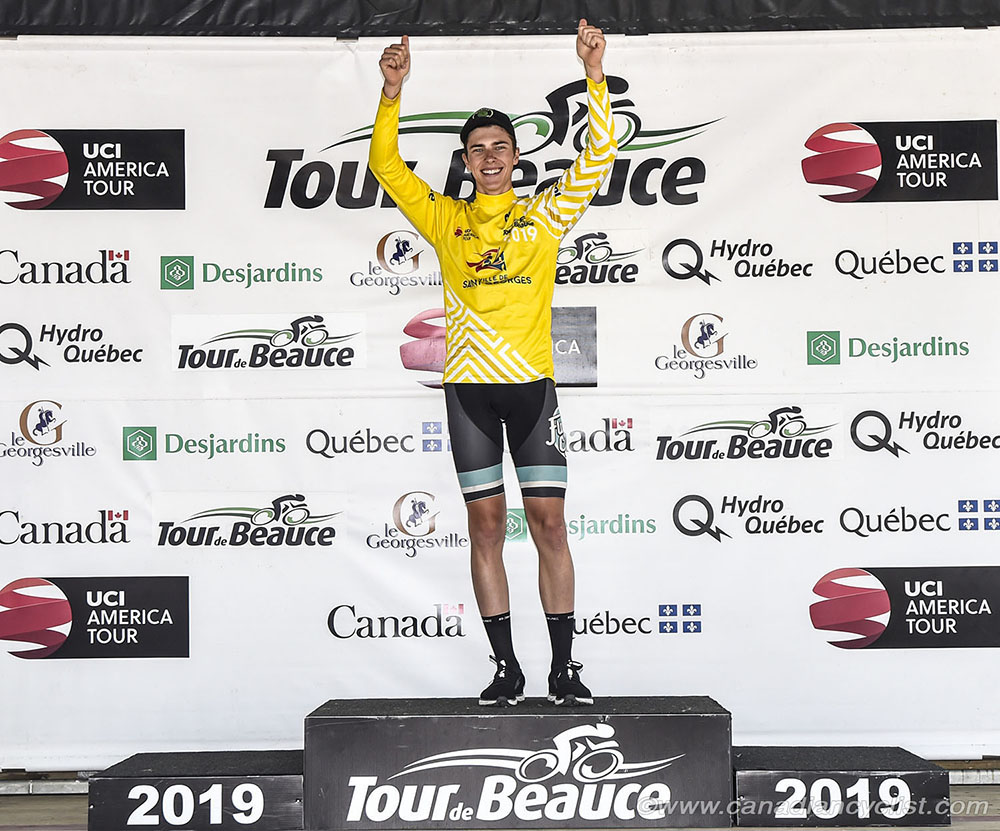 Nick Zukowsky in overall lead of Tour de Beauce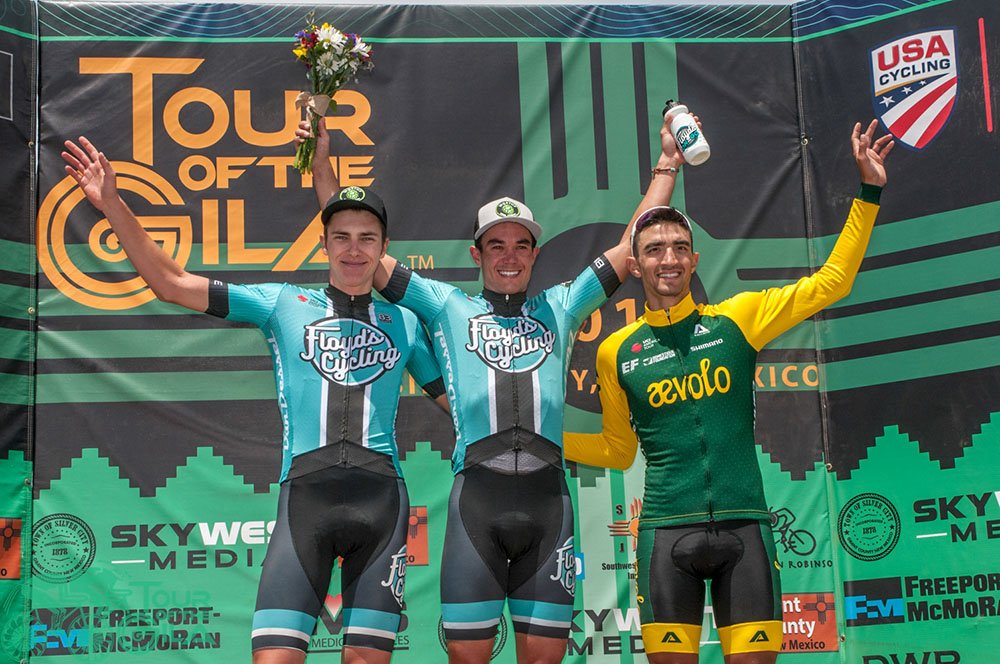 2019 Tour of the Gila, Stage 2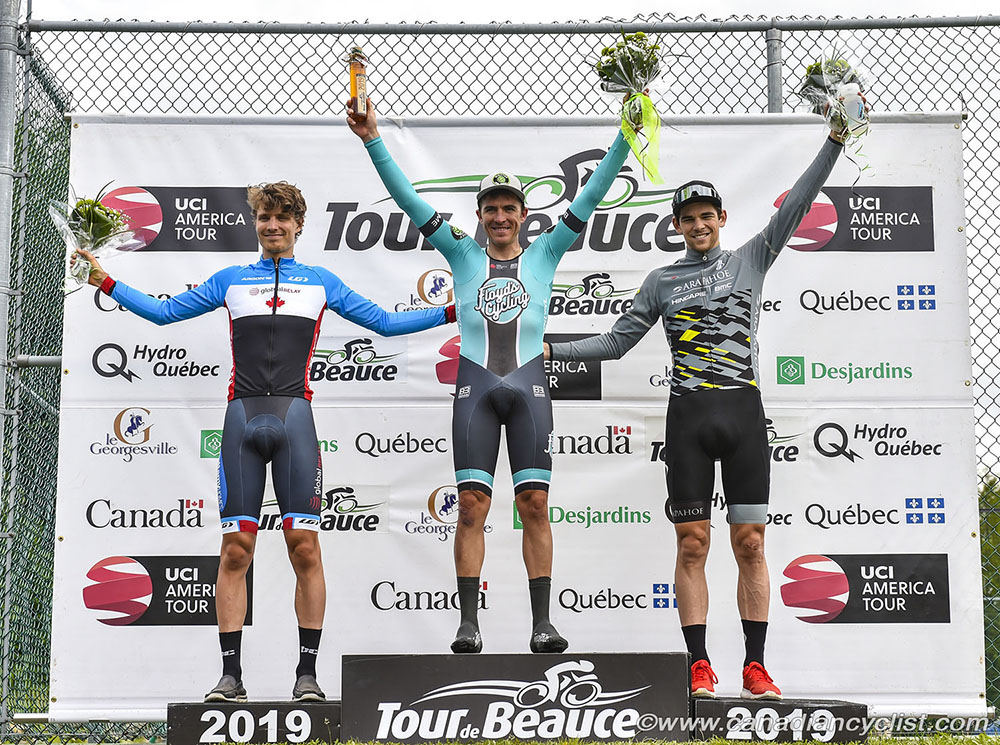 Tour de Beacue, Stage 3a
By our count, over six seasons the team had 25 UCI wins (including ten this year), plus won six Under-23 national titles and four Elite titles. Twice they went 1-2-3 in the Under-23 time trial at Nationals, and twice they also swept the podium in the Criterium at Nationals.

Under Gord Fraser's tutelage the team really rode as a TEAM; something often missing at the entry level to UCI racing.

Scott, Gord, and everyone else involved in the program - thanks for your passion and effort. The team will be missed.