November 21/19 16:03 pm - Team Canada Selected for Asian/Oceania Track World Cups

Posted by Editor on 11/21/19

Cycling Canada has announced the teams of riders who will compete in the next three rounds of the Track World Cup, in Hong Kong, Cambridge (New Zealand) and Brisbane (Australia), which will take place over three consecutive weekends, beginning November 29th.

Unlike the first two rounds in Europe, which only had a couple of Canadian riders at each event, Canada is sending full Sprint squads plus a full men's Endurance team to all three events, and adding a full women's endurance squad for Cambridge and Brisbane. These are some of the final Olympic qualification events, along with the final World Cup in Milton at the end of January and the world championships at the end of February, in Berlin, Germany.
Women's Team Pursuit Squad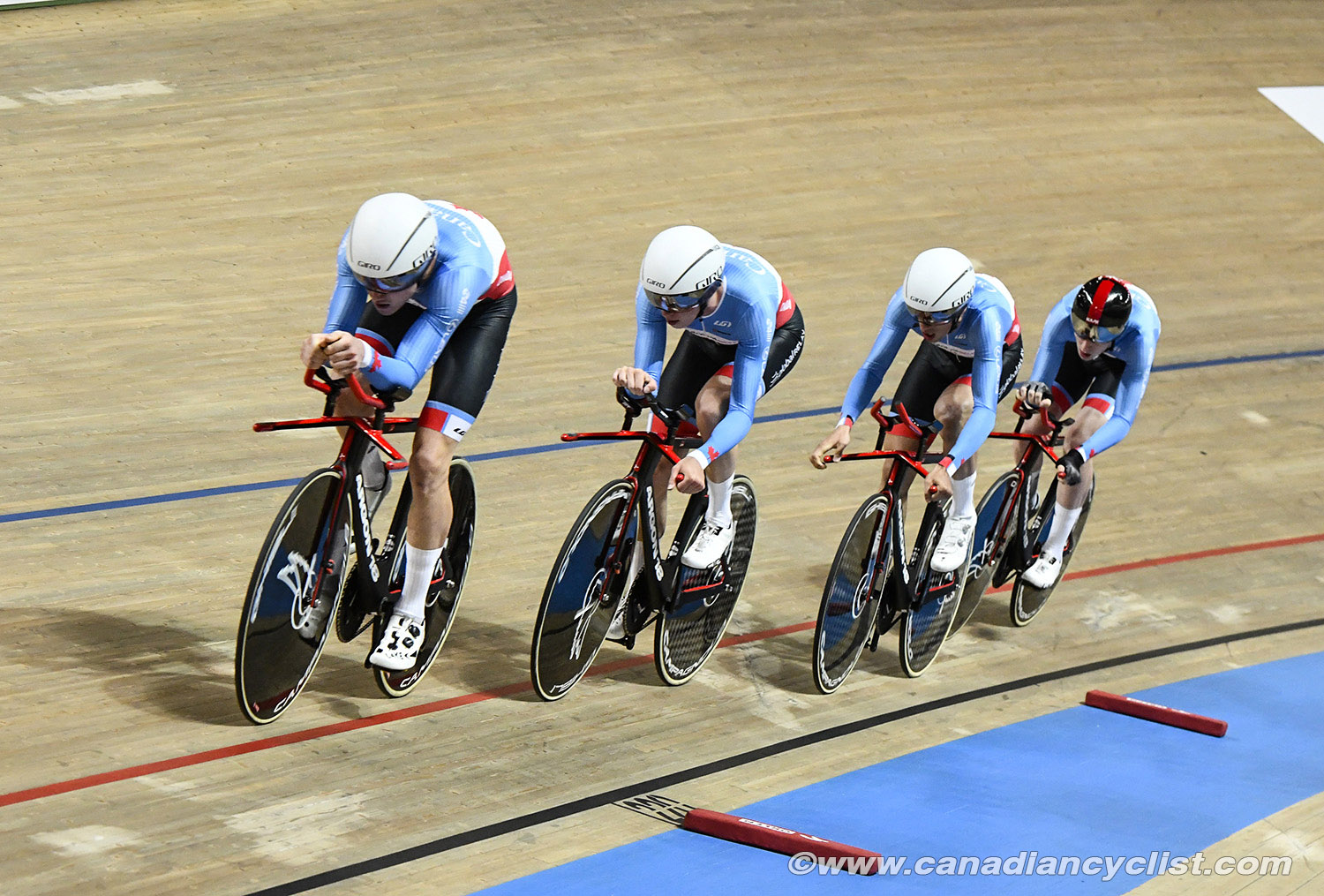 Men's Team Pursuit squad
"The main goal is to maintain and ensure Olympic qualification in our chosen events - we track progress and forecast very closely after each event," explains Brendon Cameron, Canada's Head Track coach. "We highlighted these three World Cups some time ago as events we wanted to concentrate on coming into with good form. The athletes will then have a short break before final preparation for the World Championships in Berlin at the end of February."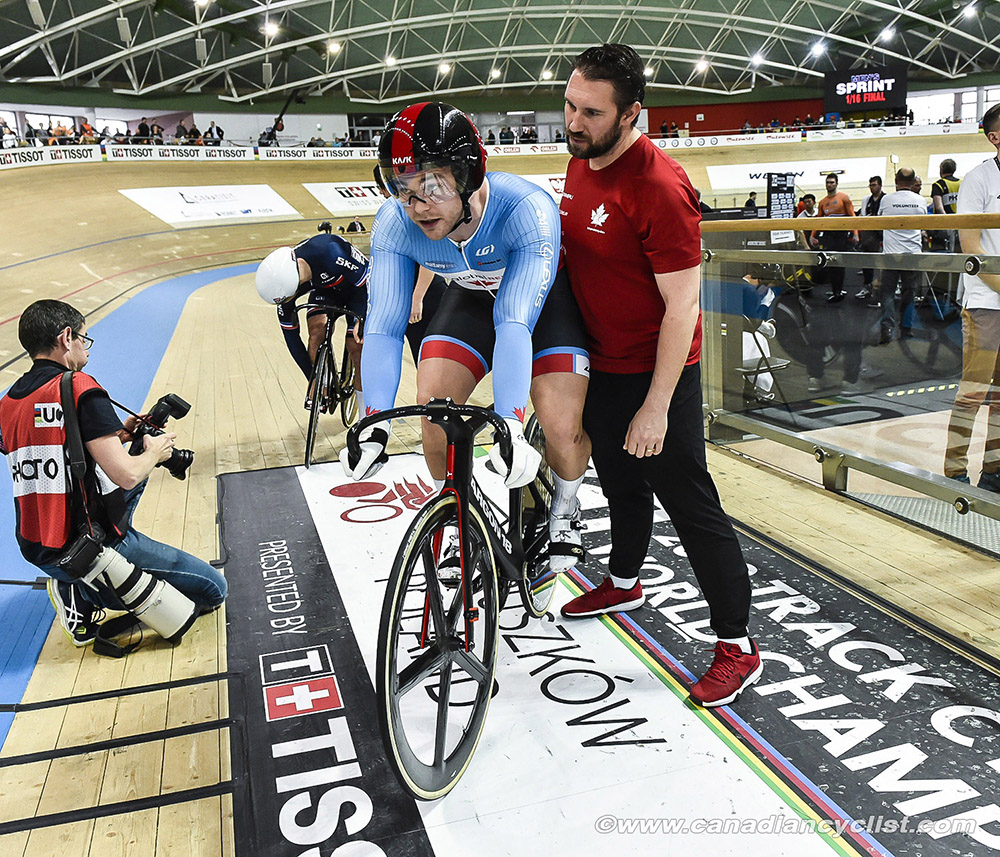 Hugo Barrette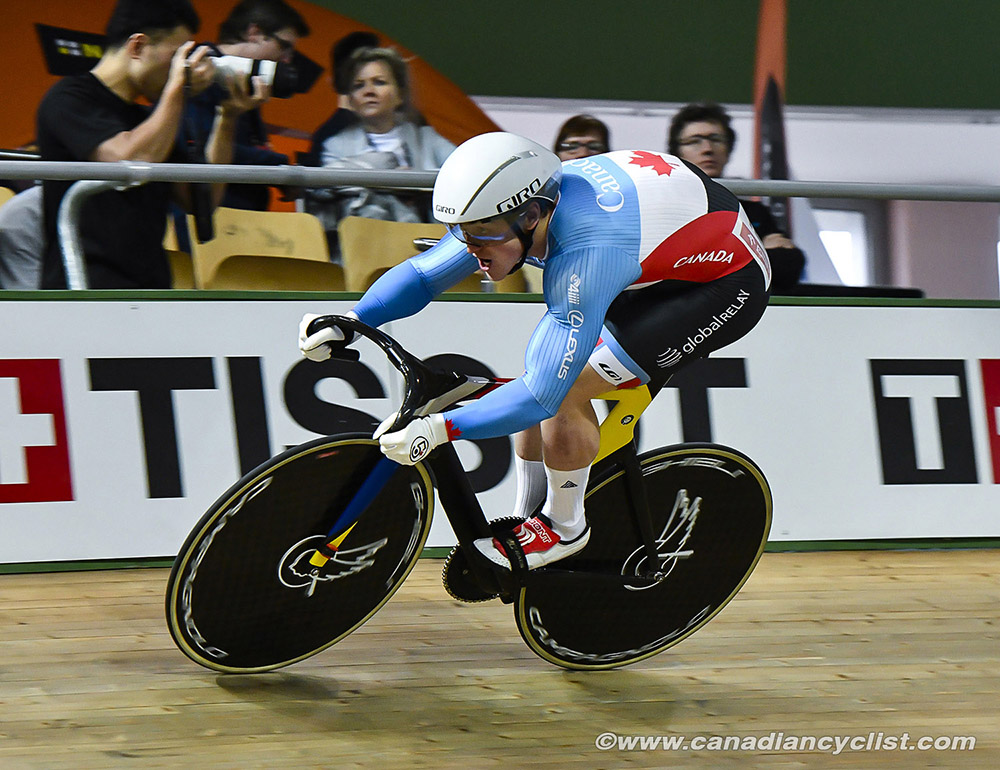 Joel Archambault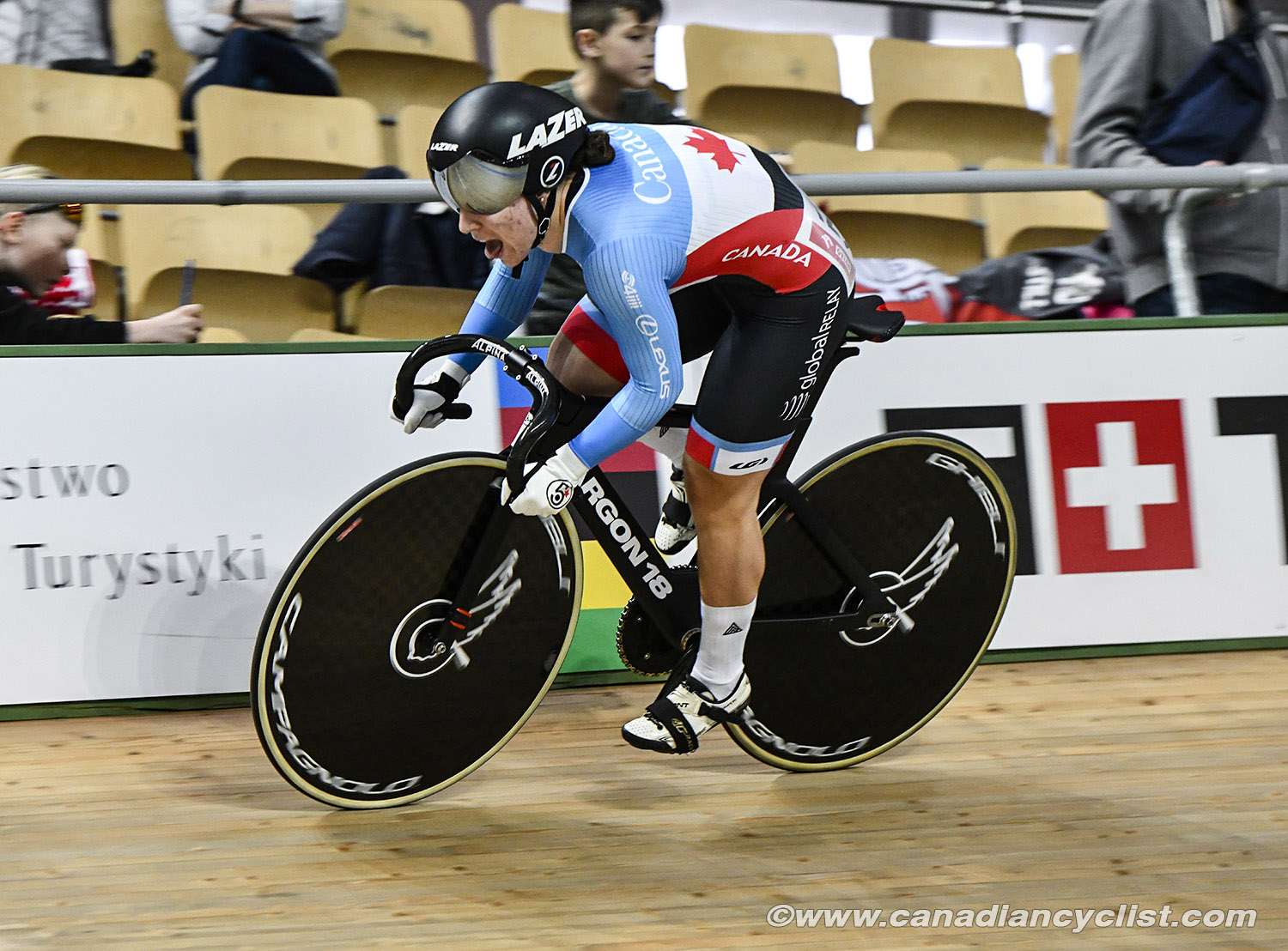 Lauriane Genest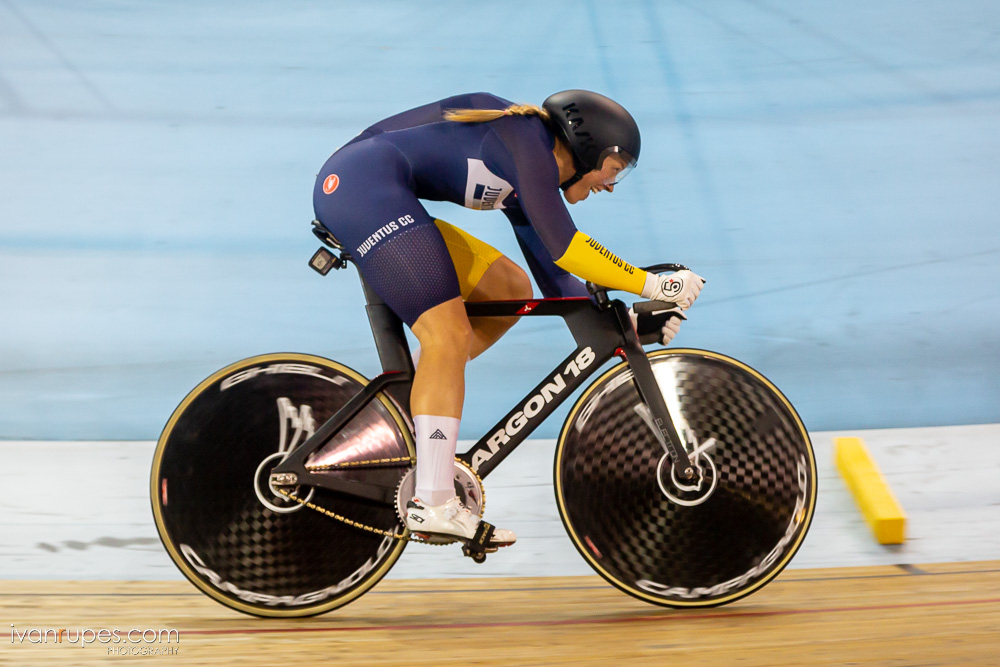 Kelsey Mitchell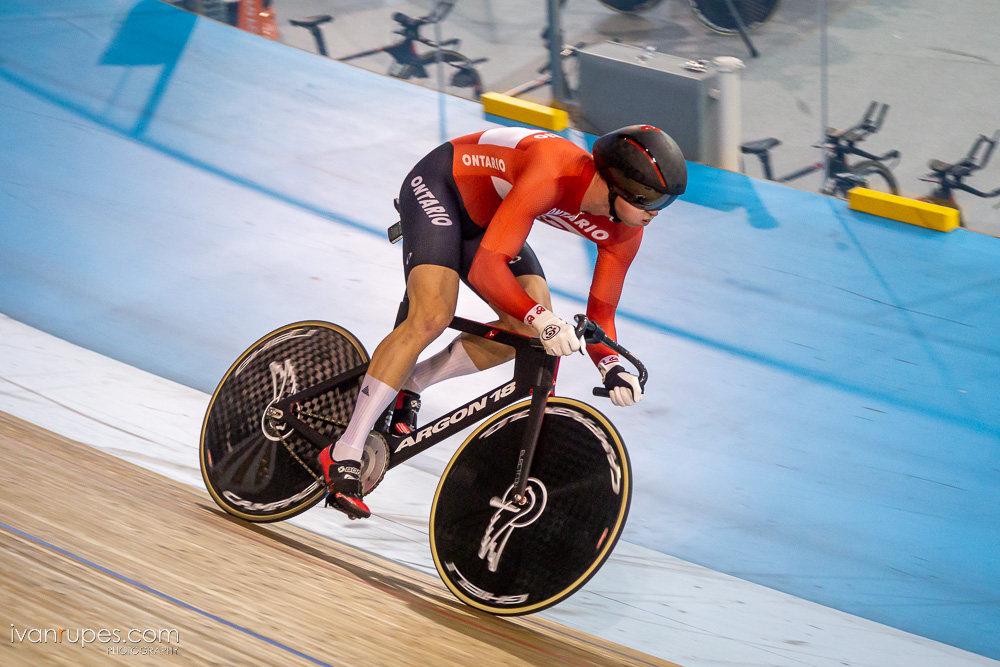 Nick Wammes
The Sprint squad will be led by Olympic hopefuls Hugo Barrette, Laurine Genest and new world record holder and Pan American champion Kelsey Mitchell. The women's endurance squad includes Olympic medallists Allison Beveridge, Jasmin Duehring and Georgia Simmerling. The World Cup winning men's endurance squad includes Jay Lamoureux, Derek Gee, Adam Jamieson and Michael Foley.


(TP - Team Pursuit, OM - Omnium, MAD - Madison, KI - Kilo, SP - Sprint, KE - Keirin)

Hong Kong

Men's Endurance
Chris Ernst - Kitchener, ON [TP]
Evan Burtnik - Edmonton, AB [TP]
Jay Lamoureux - Victoria, BC [TP]
Aidan Caves - Vancouver, BC [TP]
Derek Gee - Ottawa, ON [TP, OM]

Women's Endurance
Devaney Collier - Edmonton, AB [OM]

Sprint
Hugo Barrette - Îles-de-la-Madeleine, QC [SP, KE]
Nick Wammes (Team P2M) - Bothwell, ON [SP, KE]
Kelsey Mitchell (Team P2M) - Sherwood Park, AB [SP, KE]
Lauriane Genest - Lévis, QC [SP, KE]

New Zealand/Australia

Men's Endurance
Jay Lamoureux - Victoria, BC [TP]
Aidan Caves (Only AUS) - Vancouver, BC [TP]
Derek Gee - Ottawa, ON [TP, OM in AUS]
Adam Jamieson (Only NZL) - Barrie, ON [TP]
Vincent De Haitre - Ottawa, ON [TP]
Michael Foley - Milton, ON [OM in NZL, TP]

Women's Endurance
Allison Beveridge - Calgary, AB [OM, TP]
Jasmin Duehring - North Vancouver, BC [TP]
Annie Foreman-Mackey - Kingston, ON [TP]
Ariane Bonhomme - Gatineau, QC [TP]
Georgia Simmerling - Vancouver, BC [TP]

Sprint
Hugo Barrette - Îles-de-la-Madeleine, QC [SP, KE]
Joel Archambault (Team P2M) - Sainte-Christine, QC [SP, KE]
Kelsey Mitchell (Team P2M) - Sherwood Park, AB [SP, KE]
Lauriane Genest - Lévis, QC [SP, KE]