November 23/19 10:38 am - NCCH Accepting Youth Riders for Jeugdtour European Project

Posted by Editoress on 11/23/19

This year a team of 16 cyclists and 4 support staff representing NCCH [National Cycling Centre Hamilton] attended the Jeugdtour - European Cycling Tour of Assen at the end of July. The Jeugdtour is the largest tour of its kind and is held each year in Assen, Netherlands, for youth from 10-18 years of age. This was the 55th year of this tour and it boasted more than 800 registrants from 22 different countries.

The Jengdtour is a six day tour consisting of a Prologue, Criterium race, Classic Road Race, Time Trial, Cobbled Omloop race and a final Criterium race, so it has something for everyone and provides many learning opportunities for all riders.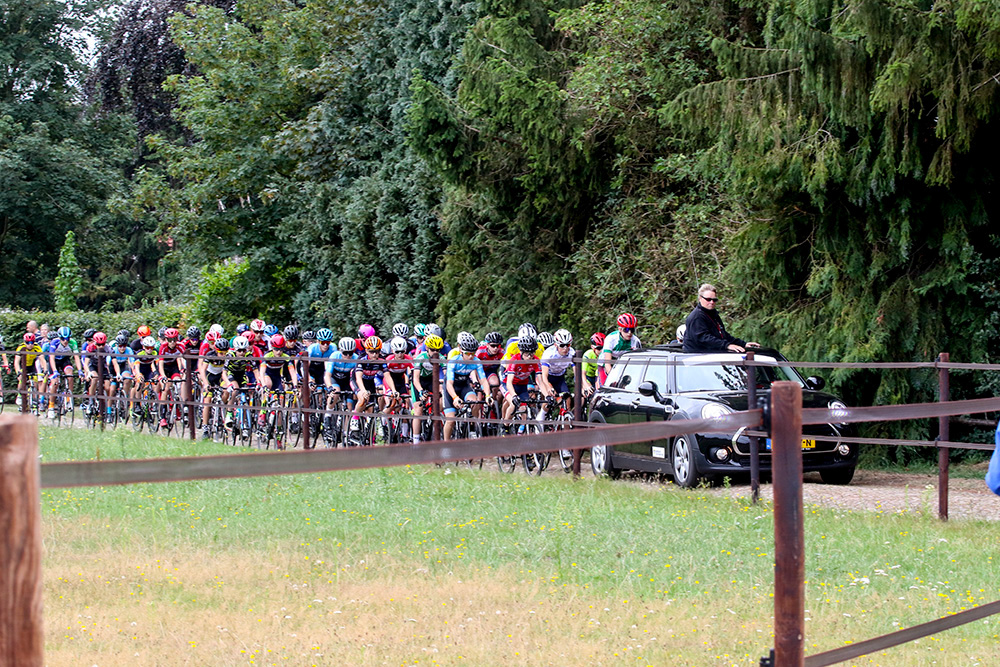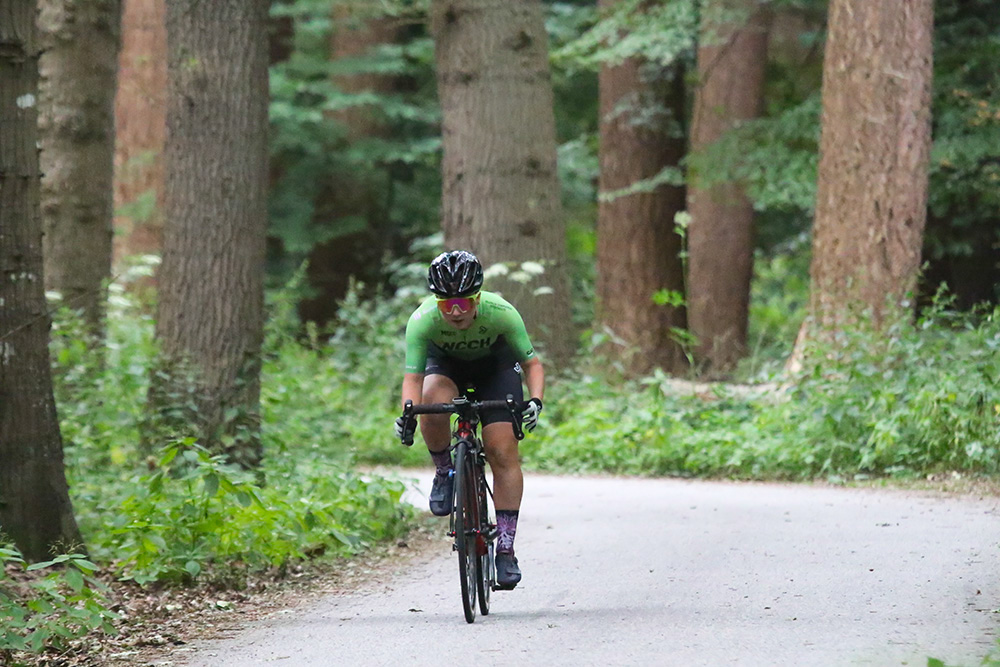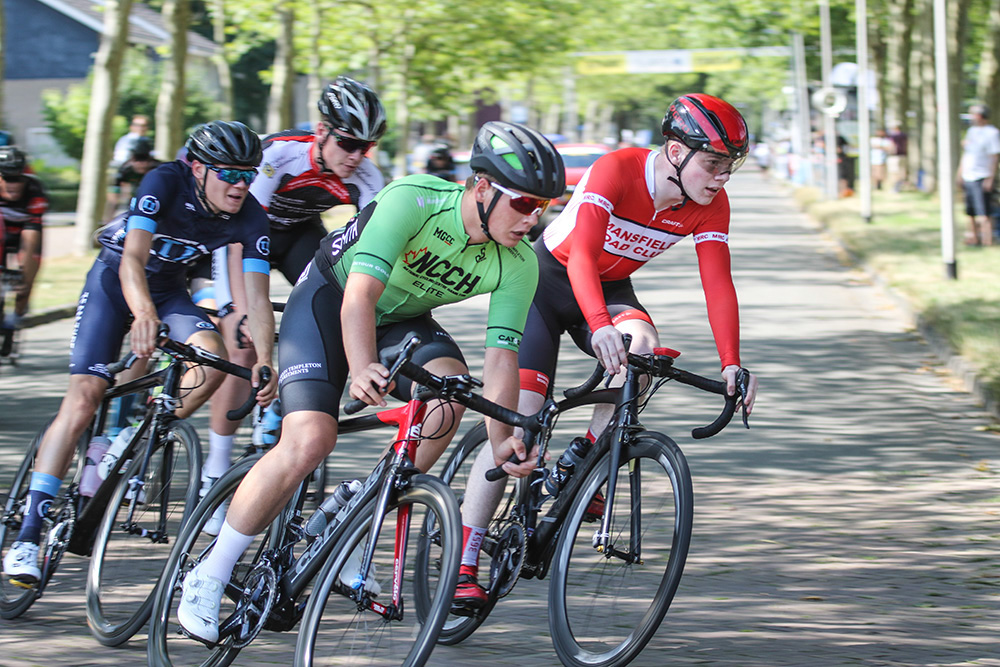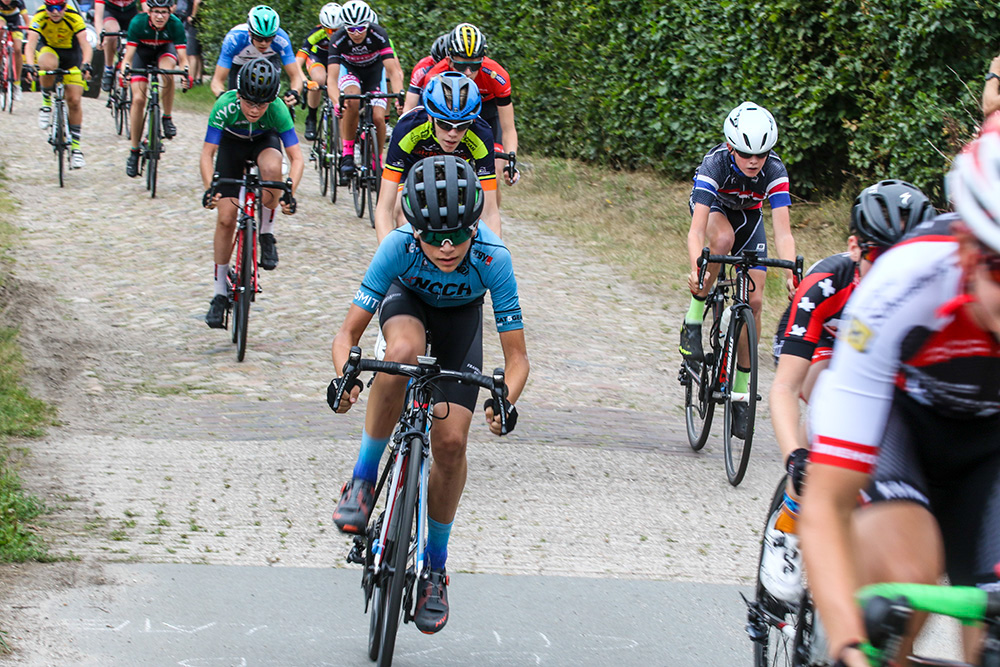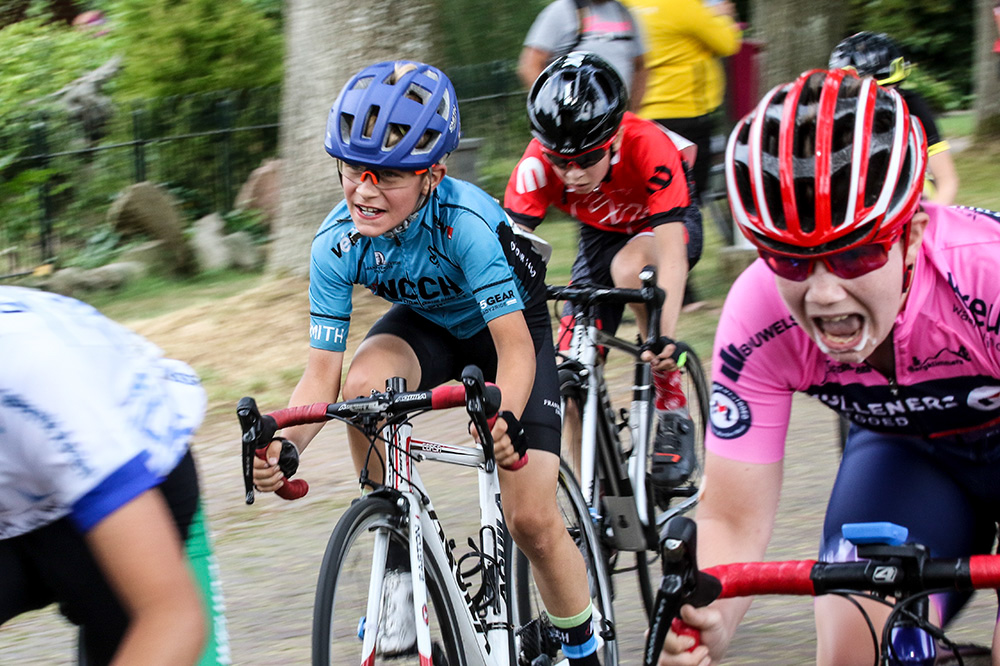 The NCCH athletes for this year's project ranged in age from 11-18, with the majority being U17 and U19. Here are some of the comments that we received from both the athletes and the parents:

"This project showed me a lot about the aggressive European racing style. I learned about racing in pelotons of over 120 girls on tight roads and cobble stones, cornering in the grass and fighting my way to the front of the pack. The stage race gave me confidence in my riding abilities and left me motivated to train hard for next year's race!"

"This was an incredible experience for our son. He has had some success in Canada but this opened his eyes to international racing at a very competitive level. It took a few stages to gain confidence and believe in himself that he could compete at a very high level. It was also great to strengthen his independence and learn to take care of himself and others (physically, mentally and emotionally). An experience that he will remember for a lifetime."

"I learnt a lot on this project (on and off the bike) and it was fun riding with a lot of people on skinny roads and cobbled roads. I liked meeting riders my age from other countries."

"I really enjoyed racing in big groups against racers from all over. The competition was unlike anything you could experience in Canada because there were so many people and the racing was so fast. I learned a lot and had tons of fun both on and off the bike. I am super grateful to have had this opportunity."

"I really liked racing in big fields and experiencing racing on cobbles. The racing was so different from the racing in Canada, so I learned so much every race I did."

"Highlight of my cycling career so far."

While this was the first time that NCCH has attended this specific event, they have been sending athletes into Europe for the past two years, and they are excited by the opportunities that this has provided for the athletes. Two members of these projects have been recruited this year to ride for Elite Belgium teams for the 2020 season.

Planning for this type of project takes a lot of organization and, as a result, plans are currently underway for the 2020 project. NCCH project organizers are currently accepting expressions of interest from riders who would like to participate in this iconic event. The 2020 race will rake place between July 27th and August 1st.

NCCH also conducts a project in Belgium immediately after the Assen Tour primarily for U23, Juniors and second year Cadets. This project will give riders the opportunity to live, train, and race for up to four weeks in the heartland of cycling, with up to three races per week.

If you are interested in attending the Euro 2020 project, please send your Expression of Interest by no later than December 16, 2019, to logisticsdirector@ncch.ca.