December 31/19 7:55 am - Gautier, Chernove & Wilson Win Canadian Cyclist Para Awards

Posted by Editoress on 12/31/19

Showing the depth of Canada's para-cycling program, the 2019 Canadian Cyclist of the Year Awards has been expanded to three Para categories for the first time - Best Female, Best Male and Best Individual Performance.

Shelley Gautier of Toronto is the inaugural winner of the Best Female category, taking 44% of first place votes. In a virtual tie for second were Kara Douville of Calgary and Marie-Claude Molnar of St-Hubert, Quebec. Racing in the T1 category, Gautier is the most decorated para-cyclist in Canadian history, and finishes the 2019 season ranked number one in the world in her category. She also won four World Cup races - two each for the time trial and road race - and finished second in two more, as well as winning silver (road race) and bronze (time trial) medals at the world championships.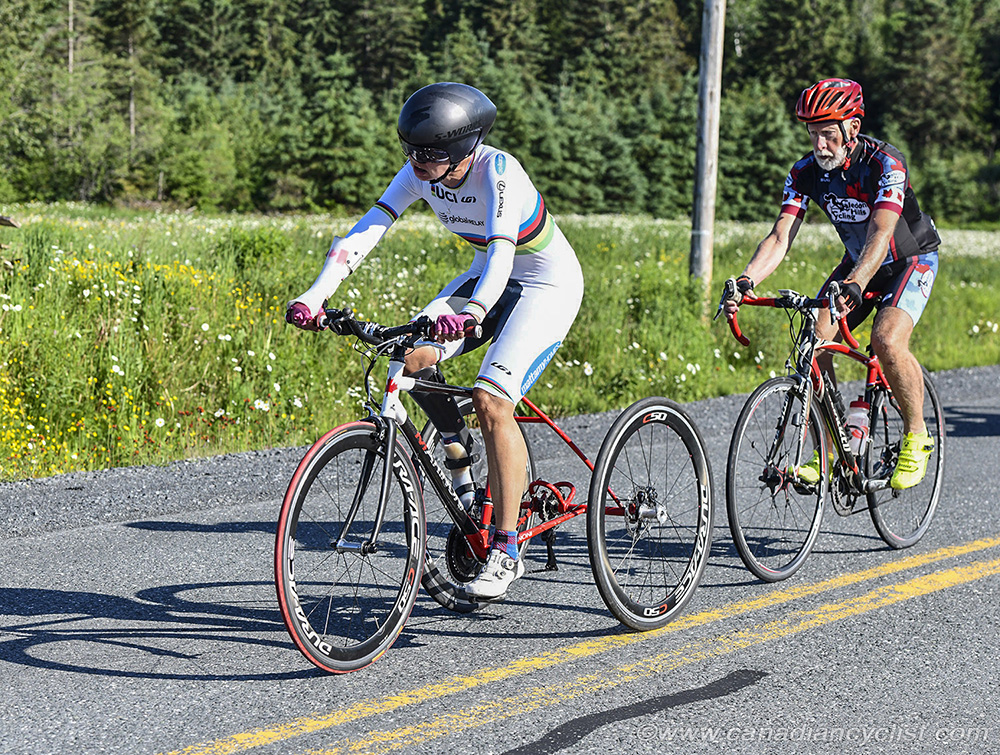 "It is an amazing honour to receive this award," says Gautier. "To be recognized as a top Canadian Cyclist is especially gratifying given my journey. Following my mountain biking accident, I never thought I would race bicycles again. To be given the opportunity by Cycling Canada to become an elite world racer is a wonderful experience. I am so grateful to all the people who help me and the people I meet throughout the world."

Tristen Chernove of Cranbrook, BC, took the Best Male title; his fourth consecutive win. This is the first year that we have separated the Para category into Male and Female, however, Tristen also won the first three years since we introduced Para as a separate category. Chernove won the world title for his C2 category in the Scratch Race, as well as taking one silver and two bronze medals across track and road world championships. In the Road World Cup, he won three road race World Cups and finished second twice in time trial World Cups. He is ranked second in the world on the track and third on the road.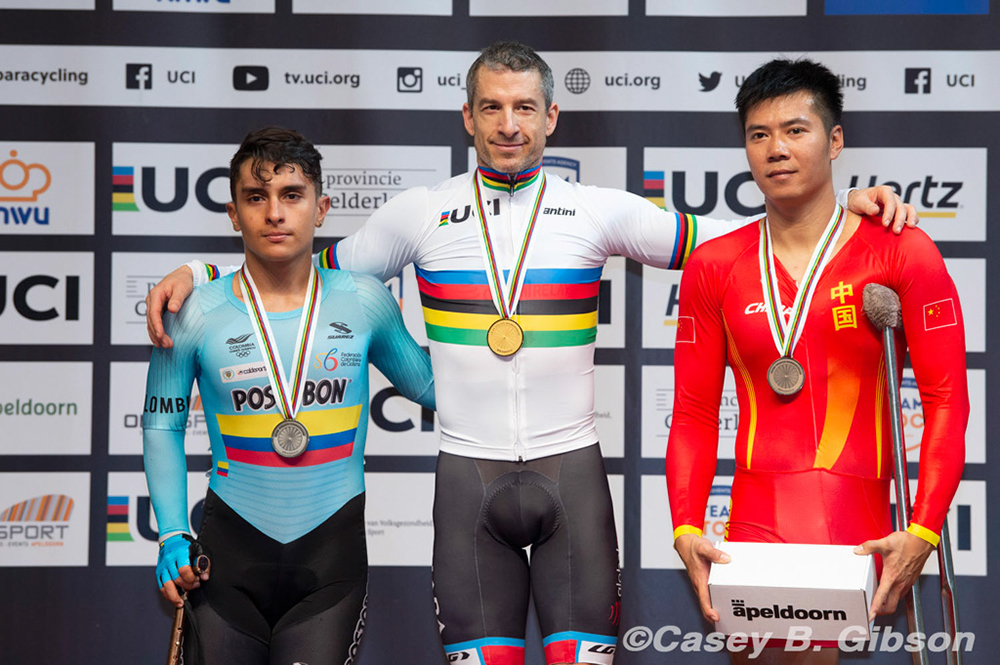 "I'm honoured and elevated to again be recognized among an absolutely incredible selection of Canada's cycling talent," says Tristen. "I'm full of gratitude every day for the great fortune I have in getting to follow my passion; thank you to everyone who plays a part in making it possible. It's nice to see my year presented this way with so much podium success, reminding me of the ups when what I recall the most is all that went wrong at the worst moments. It has been a year of challenge to the next level, with untimely mechanicals, crashes and difficult injuries. The healing process has enabled me to sharpen some new tools, bringing Tristen 2.0 into 2020 stronger and more resilient than ever. Thank you to Canadian Cyclist for continuing this tradition of year end recognition, a beautiful way to close 2019."

This year, for the first time, we instituted a separate Best Individual Performance category for Para, with the title going to Ross Wilson of Sherwood Park, Alberta. Ross, racing in the C1 category, finished a close second to Tristen in the Best Male voting, but his world record performance on the track in Glasgow, Scotland, was recognized as the Best Performance of the year. Wilson set a time of 3:49.450 over 3000 metres for the C1 individual pursuit on November 8th, six-tenths of a second faster than the previous record.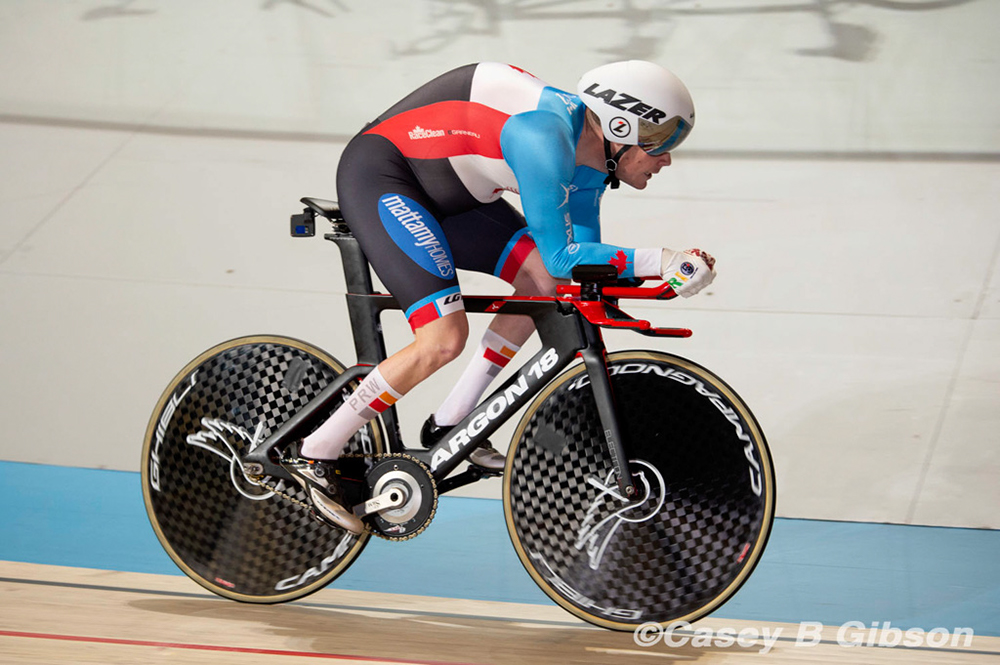 "Owning the pursuit world record was a goal of mine for a long time; it served as a source of inspiration and an underlying rationale for hours of training pain," says Ross. "I'm incredibly proud to be part of a unique class of Canadian para-cyclists; our team performs at the highest level (winning rainbow jerseys and setting world records) and really shows the class and capabilities of our people."