February 4/20 20:09 pm - Stefan Ritter Takes Final World Cup Ride

Posted by Editor on 02/4/20

On Saturday evening, January 25th, a special event was held at the Track World Cup in Milton, honouring former national track team member Stefan Ritter, who rode the track at the end of the competition session. Stefan, for those unaware, suffered a life-changing injury on August 30, 2018, while representing Canada at the Pan American Championships, in Aguascaliente, Mexico.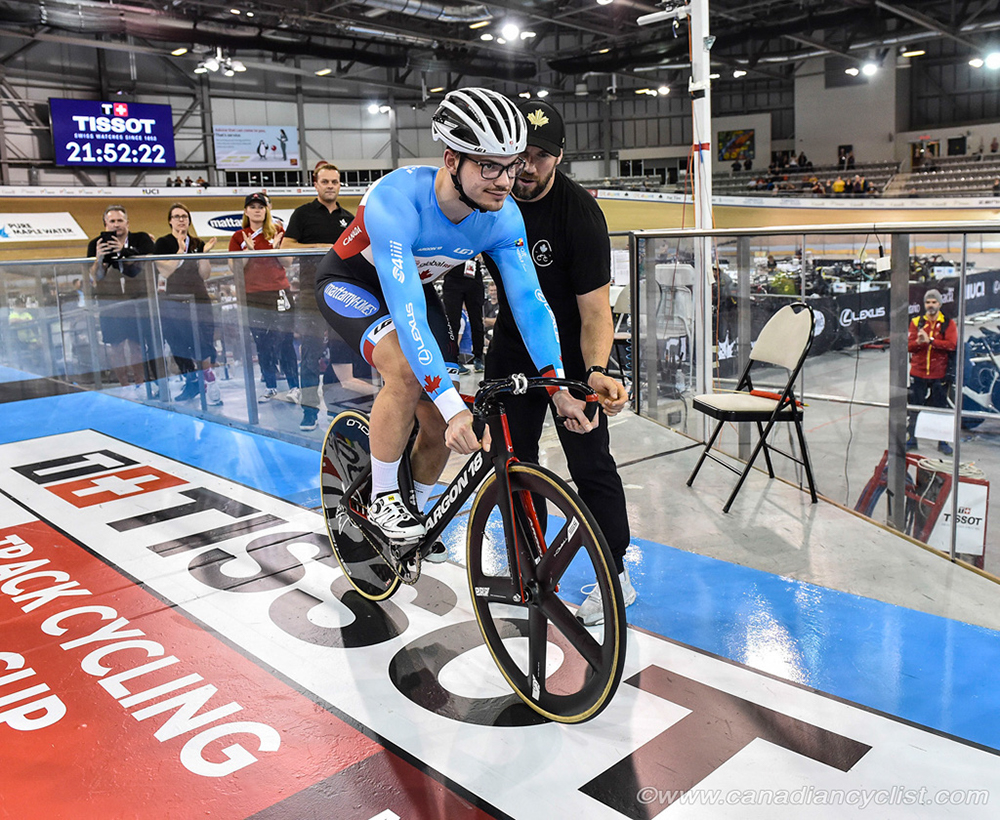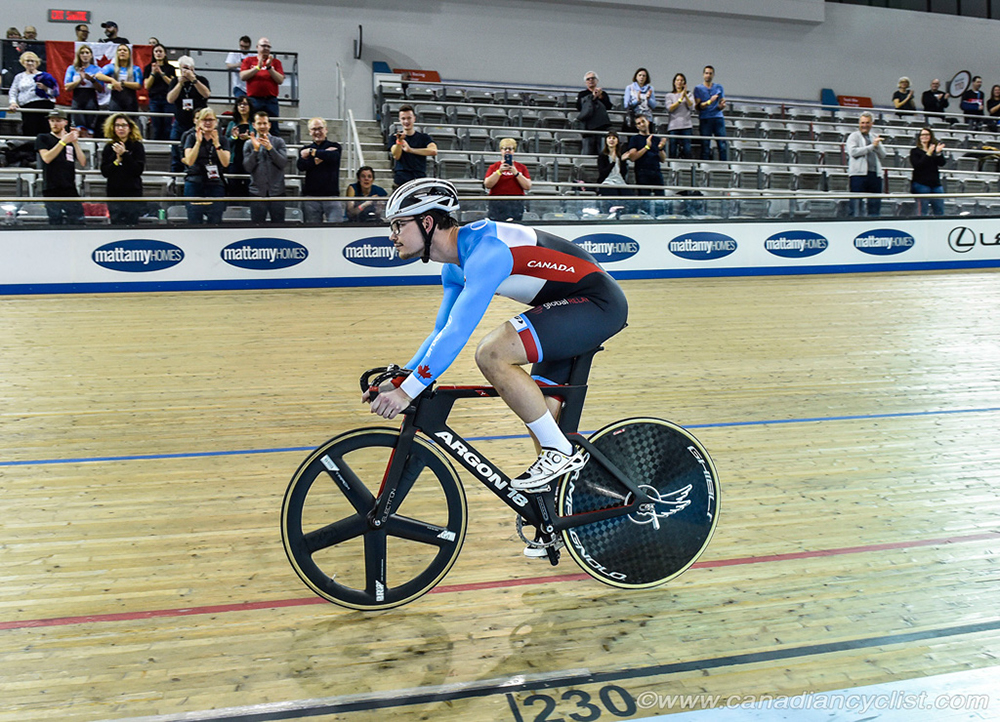 During the second round of Keirin competition at the 2018 Pan Am Championships, Stefan crashed and hit his head, immediately losing consciousness. He remained unconscious in hospital with Cycling Canada staff on hand 24 hours a day until a bed opened up in Edmonton and an air ambulance was organized to fly him home on Tuesday, September 3rd. In Edmonton, he gradually regained consciousness and began his recovery. He was eventually discharged in December and has been recovering at home since then, gradually resuming activities and even riding his road bike outdoors. However, the head trauma he suffered ended his cycling career.

Even though Stefan had only just joined the senior ranks, he already had an illustrious international career. In 2016, at the Junior Track World Championships in Aigle, Switzerland, he became world champion in 1000 metre time trial - the Kilo - as well as a bronze medal in the Sprint. Later that year, he set Junior world records in both the Flying 200 metre and 1000 metre time trials - the 200 metre record still stands, at 9.738 seconds. He also represented Canada at the Commonwealth Games and the Elite world championships, as well as winning a World Cup silver medal in the Keirin.

Kris Westwood, Head of Performance Operations at Cycling Canada, explains how the Milton event came about:

"Stefan told us a couple months ago he was going to be in town for the World Cup and wanted to ride the track, for a sense of closure. We had looked into how we could make this happen, but with the World Cup and Para Worlds going on it was going to be difficult to get any time during a training session, so on Friday, Matt [Jeffries, Executive Director at Cycling Canada] floated the idea of doing it at the end of racing on Saturday."

"Everyone pulled together to make it happen: Mathieu [Boucher] got the green light from the officials and informed the announcers; Ryan [mechanic] set up a spare bike; Franck [Durivaux, Sprint Coach] loaned a pair of shoes; we pulled a skinsuit and helmet from national team stock. We let Stefan know it was going to happen the day before, and only told him it was going to be in front of a crowd about an hour before he got on the track. So, it was all organized ad hoc but based on an idea we'd been discussing for a while."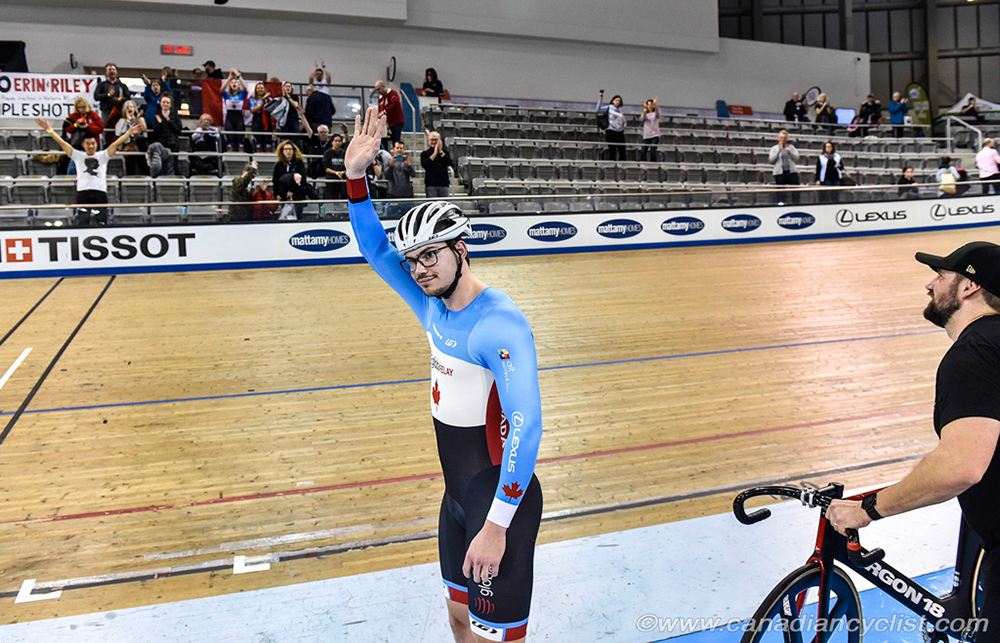 It was great for everyone who knew Stefan to see him back on the boards, even if was for one short ride, and the crowd gave him a standing ovation.