February 29/20 14:09 pm - Gee 12th in Omnium, Foreman-Mackey 5th in Individual pursuit

Posted by Editoress on 02/29/20

Annie Foreman-Mackey had the top Canadian result on Day 4 of the Track World Championships in Berlin, Germany, finishing fifth in the women's Individual Pursuit. Derek Gee was 12th overall in the men's four event Omnium, with a fifth place in the Tempo Race.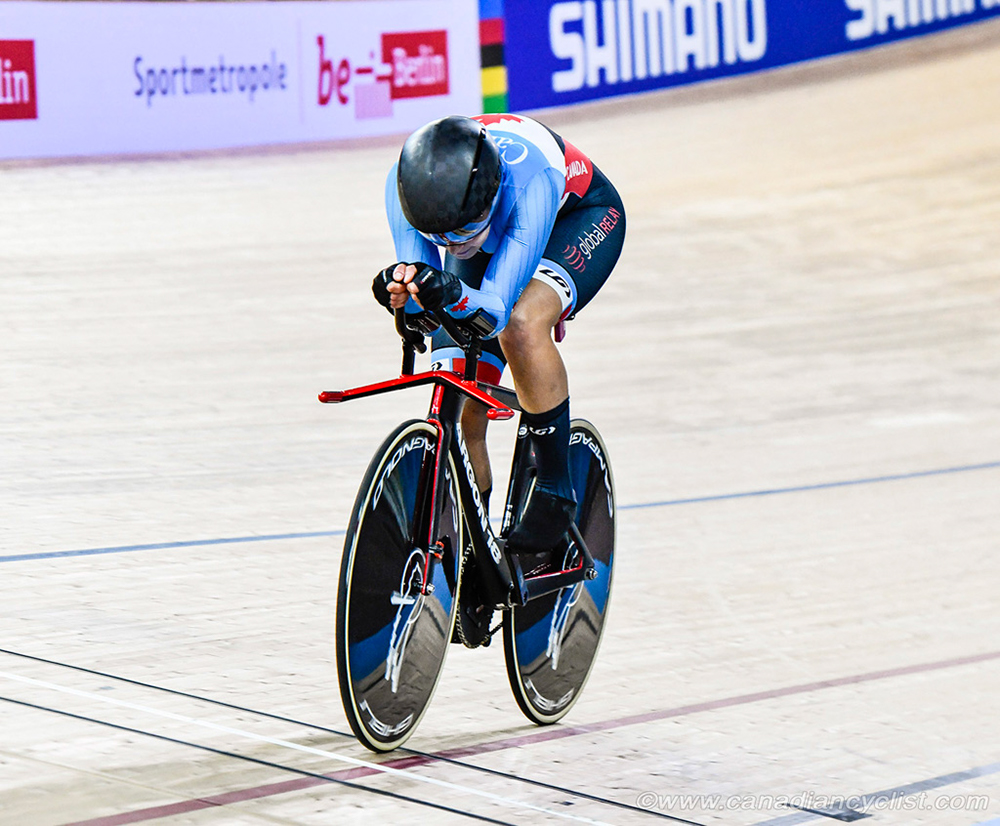 Foreman-Mackey set a time of three minutes and 24.968 seconds, which kept her in medal contention until the final pair of riders rode their qualifying heat. American Chloe Dygart broke the world record twice on her way to winning the world title. Other Canadian results included Ariane Bonhomme in eighth with a personal best time of 3:26.513 and Georgia Simmerling in ninth at 3:26.712.

"Of course, the focus is on the Team Pursuit," said Bonhomme, "but I did a full IP [Individual Pursuit] in Cambridge [New Zealand World Cup] so I knew I had good legs and could go for a good time."

Gee finished 13th in the opening Scratch Race and fifth in the Tempo, however, his chances of a stronger overall result were damaged with an early exit in the Elimination (19th). In the final Points Race he was aggressive in a number of attacks and scored second in three sprints, including the final one.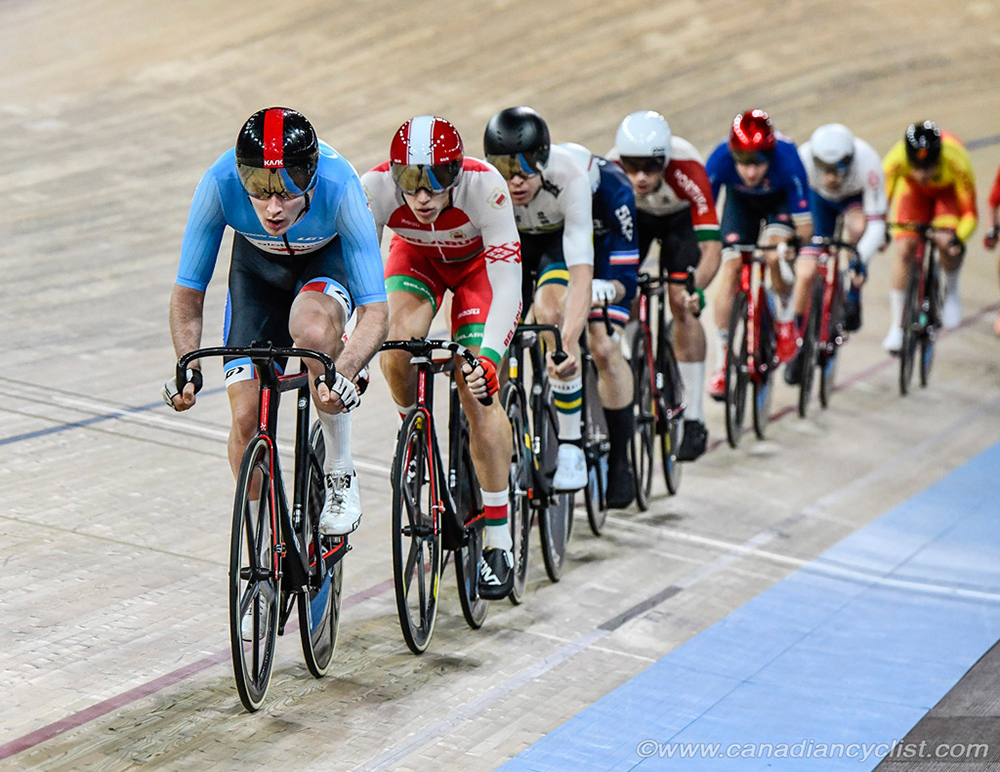 "The strategy was to just how it played out and do what i could," said Gee. "It's a ridiculously strong field in an Olympic year, and the pace was dictated by the fastest guys. So I tried to play off that and make up for my Elimination. I'm pretty happy with the Omnium and how my legs went, especially in three of the four events. It was one of my better Omniums, especially in a field this stacked."

In the women's 500 metre time trial, first time world championships attendee Sarah Orban finished 19th with a time of 35.092 seconds.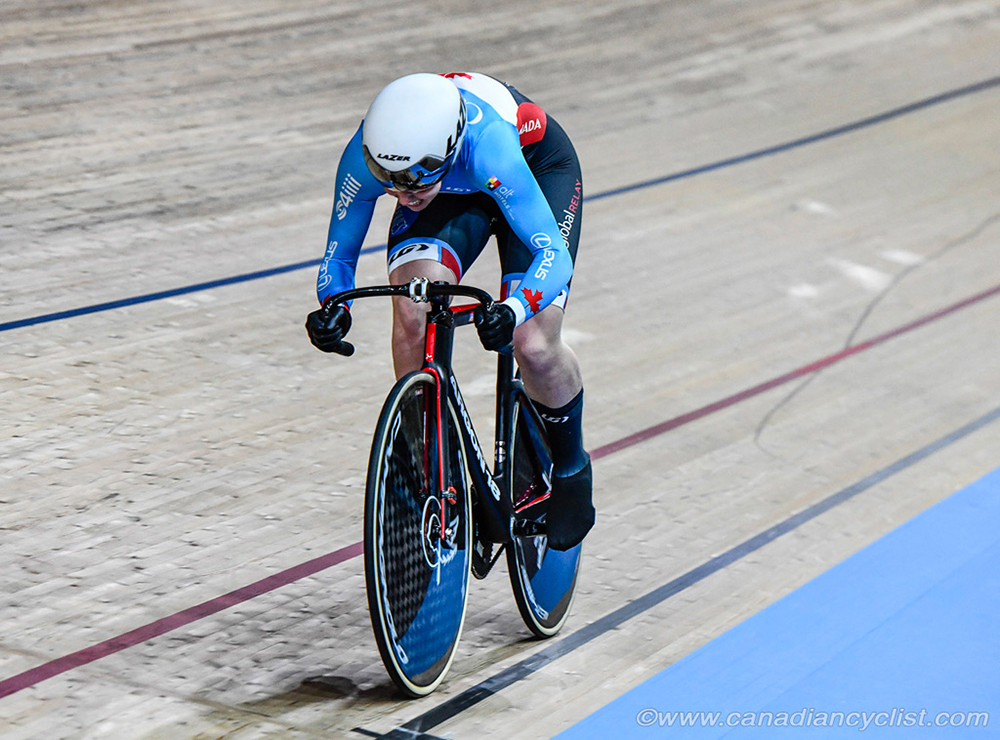 "It's been really good to see what the competition level is like at the Worlds," said Orban. "All the top riders are here, which is really cool to see, and I can get an idea of where I fit in. In the 200m (sprint qualifying) it was a competition personal best for me and I was happy to make it into the [sprint] rounds. In the 500 there is a lot for me to work on, like getting out of the gate and figuring out which gear is optimal for me, but it's all a learning experience."
Track World Championships: Day 4 results