April 30/20 12:03 pm - 2020 XCO Mountain Bike Worlds in Albstadt Cancelled

Posted by Editoress on 04/30/20

The Cross-country (XCO) Mountain Bike World Championships in Albstadt, Germany, have been officially cancelled. Originally scheduled for June 25-28 in Albstadt, the event was first postponed due to the coronavirus pandemic, with a plan to hold it in October, but today the UCI announced the event will not take place. The XCO and Downhill Worlds were split, as is usually the case in an Olympic year. The UCI stated that they are still working on staging the XCO Worlds this year.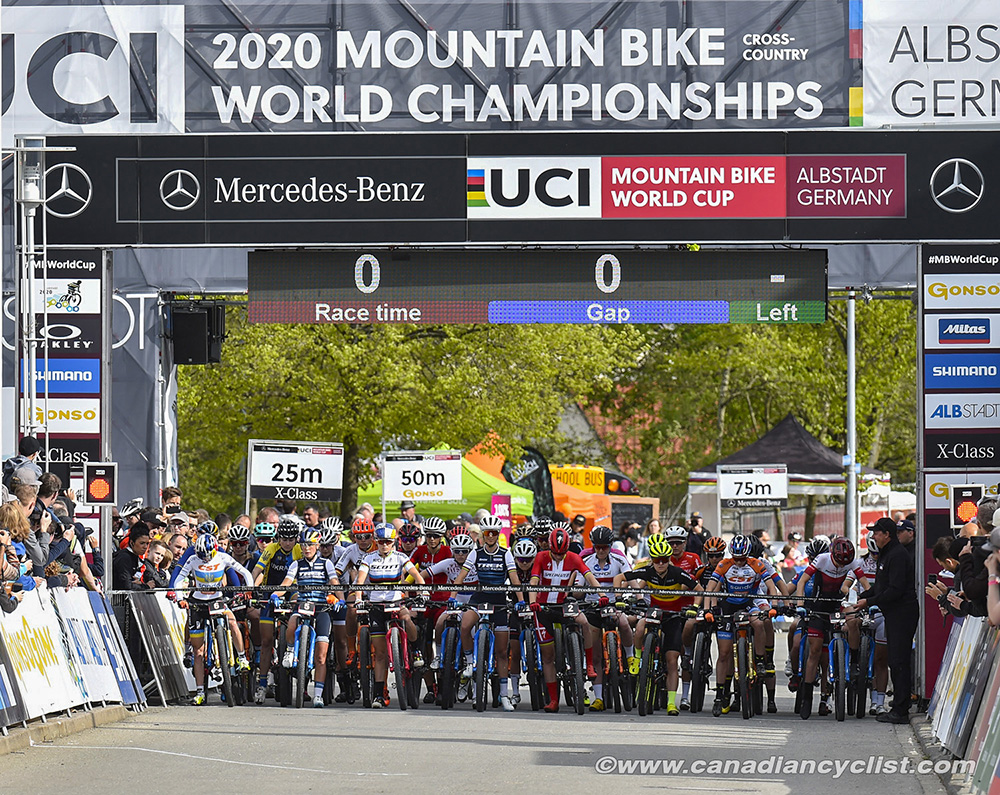 Simon Burney, Off-road Manager for the UCI, said to us in an email: "We are working on finding a XCO Worlds replacement, venue and obviously later date, and hope to have a calendar with remaining World Cups and the Worlds out by May 15th latest."

"It is extremely unfortunate that the mountain bike world championships - for which we have been preparing since 2017 - cannot take place. But everyone's health and safety comes first. After numerous discussions, we made this final decision because it gives us - whether organizer, athlete or spectator - clarity and security," said Albstadt Mayor Klaus Konzelmann. "Albstadt is and remains a strong mountain bike destination. We want to continue to present and advance this unique sport in Germany."

BDR President [German cycling federation] Rudolf Scharping comments: "After evaluating the current situation, there was no alternative to canceling the MTB World Championship in Albstadt. There were clear signals from politics that serious travel restrictions can still be expected internationally in October. We therefore pulled the emergency brake here in coordination with the city and the UCI, but at the same time set the course for the future of cycling in this MTB stronghold."

Albstadt plans to continue to bid for World Cups in future years, and possibly the world championships again in the future.