May 9/20 7:42 am - James Piccoli Rides a Century of Mont Royal

Posted by Editoress on 05/9/20

James Piccoli is a strong climber who has won one of the hardest climbing stages in Canadian racing - the Mont Megantic stage of Tour de Beauce. However, he did something considerably longer and harder last Saturday (May 2nd); ride up the Camilien Houde climb at Mont Royal in Montreal one hundred times in a fundraising effort to highlight the efforts of healthcare workers and raise money for personal protective equipment (PPE) and sanitizing supplies. At last count, Piccoli's ride has raised over $20,000. You can still donate Here.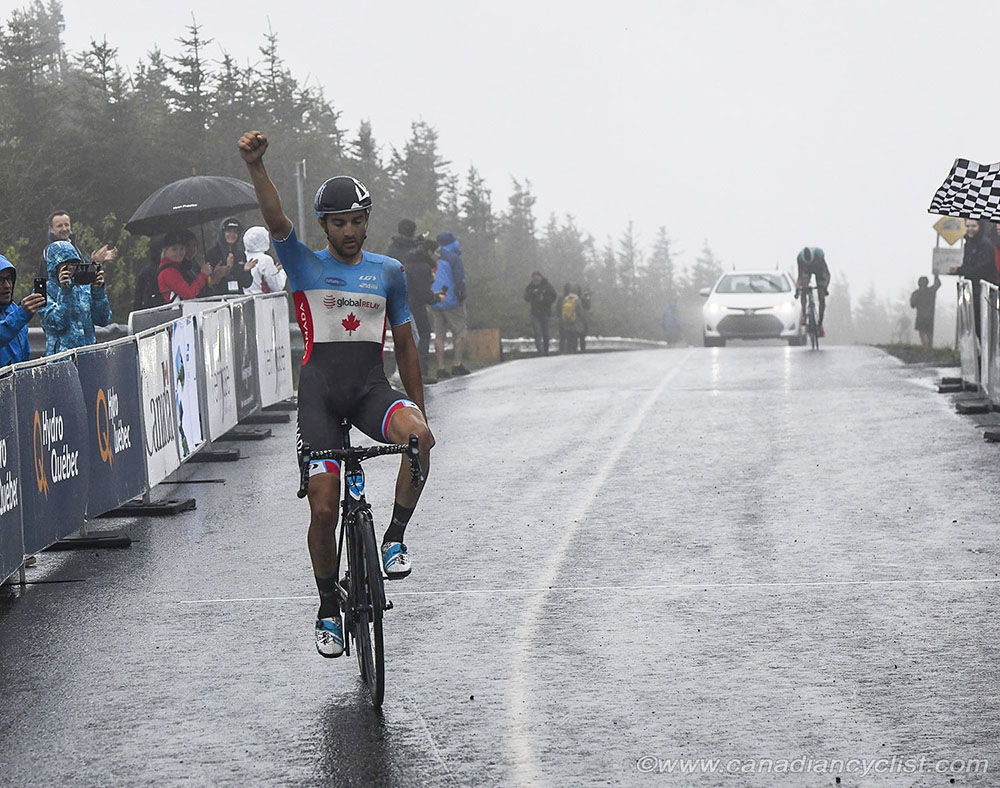 Piccoli winning the 2019 Mont Megantic stage of Tour de Beauce
We spoke with James from his home in Montreal a few days after his ride.

Canadian Cyclist: So how did this ride come about?

James Piccoli: It came about because when we all went home after the first of the virus hit, Israel Start-Up Nation [his WorldTour team] started organizing some medical aid rides to donate masks to hospitals around the world. That inspired me and a friend of mine who runs a medical supply business, and he said we should do an epic ride of our own to raise money for masks. So, we came up with this idea and decided it would be on Mont Royal because it's the local climb here in Montreal. It started out with being a 12 hour ride, to pay homage to doctors and nurses, and then as the donations and messages started pouring in, I said 'Oh, I'll try for a 100, I'll try and put in some overtime, like our doctors and nurses do'. That's how it came about.

CC: You obviously ridden that ride a lot; it's one of the most famous climbs in Canada. But what was it like once you started doing many, many times up the climb?

JP: Not only is it a famous climb in Montreal, it's pretty much the only one we have! So I do have a lot of experience riding there and I know my pace. But I'd never ridden it at night or in the darkness in the morning, so that was actually a pretty cool experience; getting up super early and watching the sun rise, and having the road all to myself. During the day there were tons of people out because it was a beautiful day; essentially the nicest Saturday of the year so far. It was sunny and 18 degrees, so a lot of people were out on their bikes and walking. A lot of people came out to support me - to cheer and ride along. So the day passed really fast. At night it was really cool to ride my favourite road under a different light.

CC: You had some people like Antoine Duchesne [another WorldTour pro] join you.

JP: I'm very lucky that this idea really gained momentum and a lot of people heard about it. They donated and came out to cheer me, and my friends and family were there, which made it a lot easier to get a 100 done. Just all the support and people who came out.
Interview continues below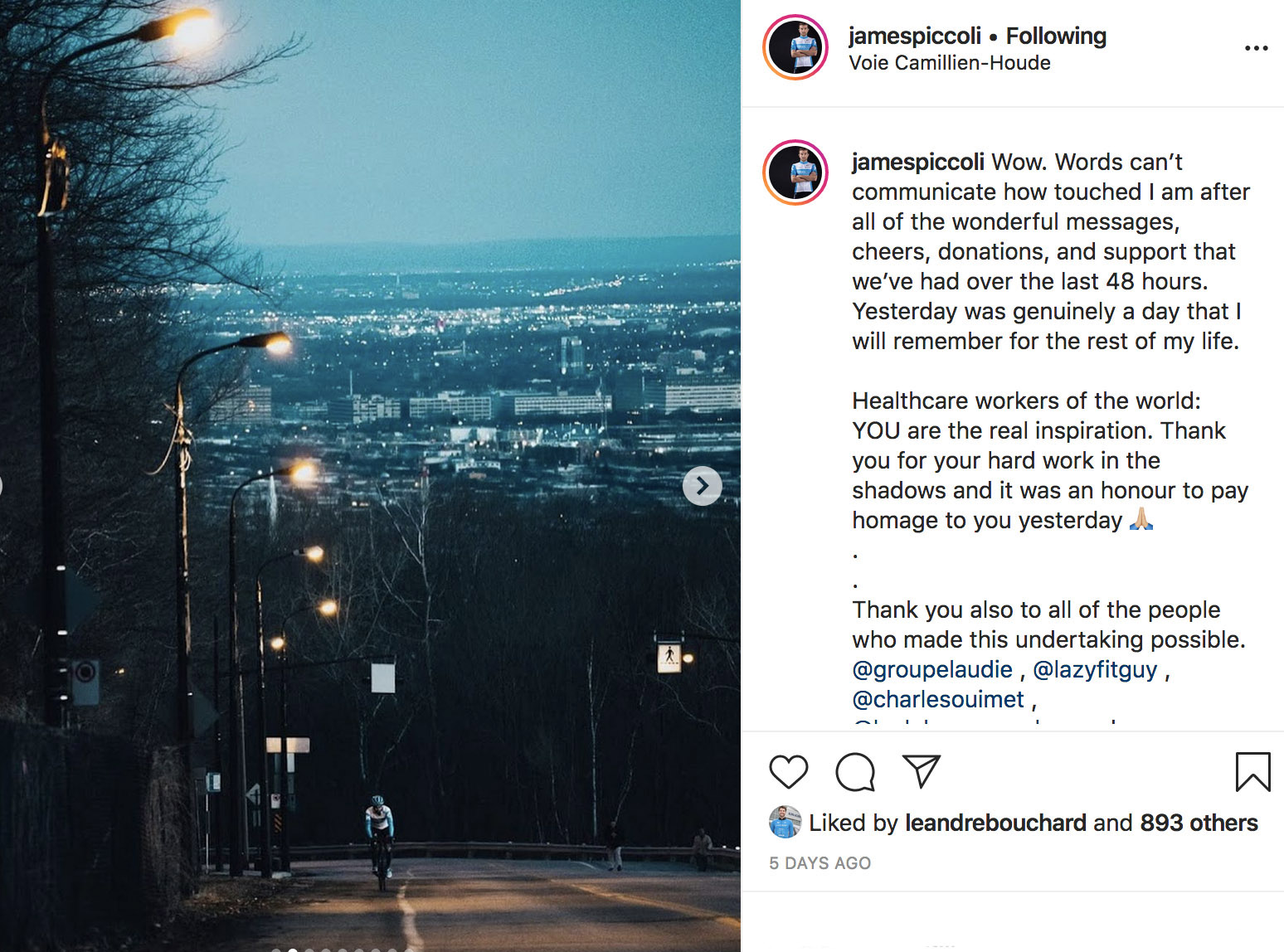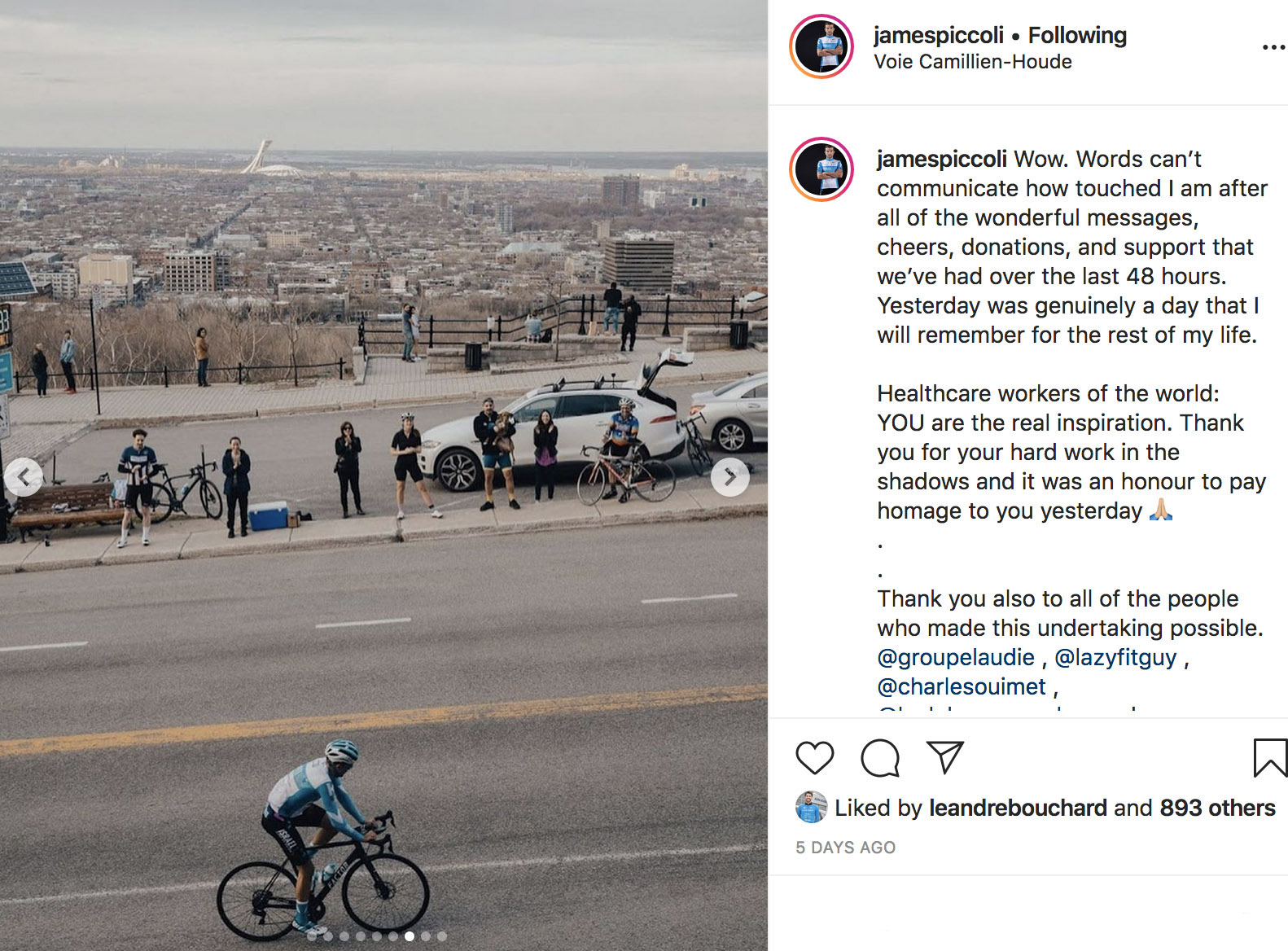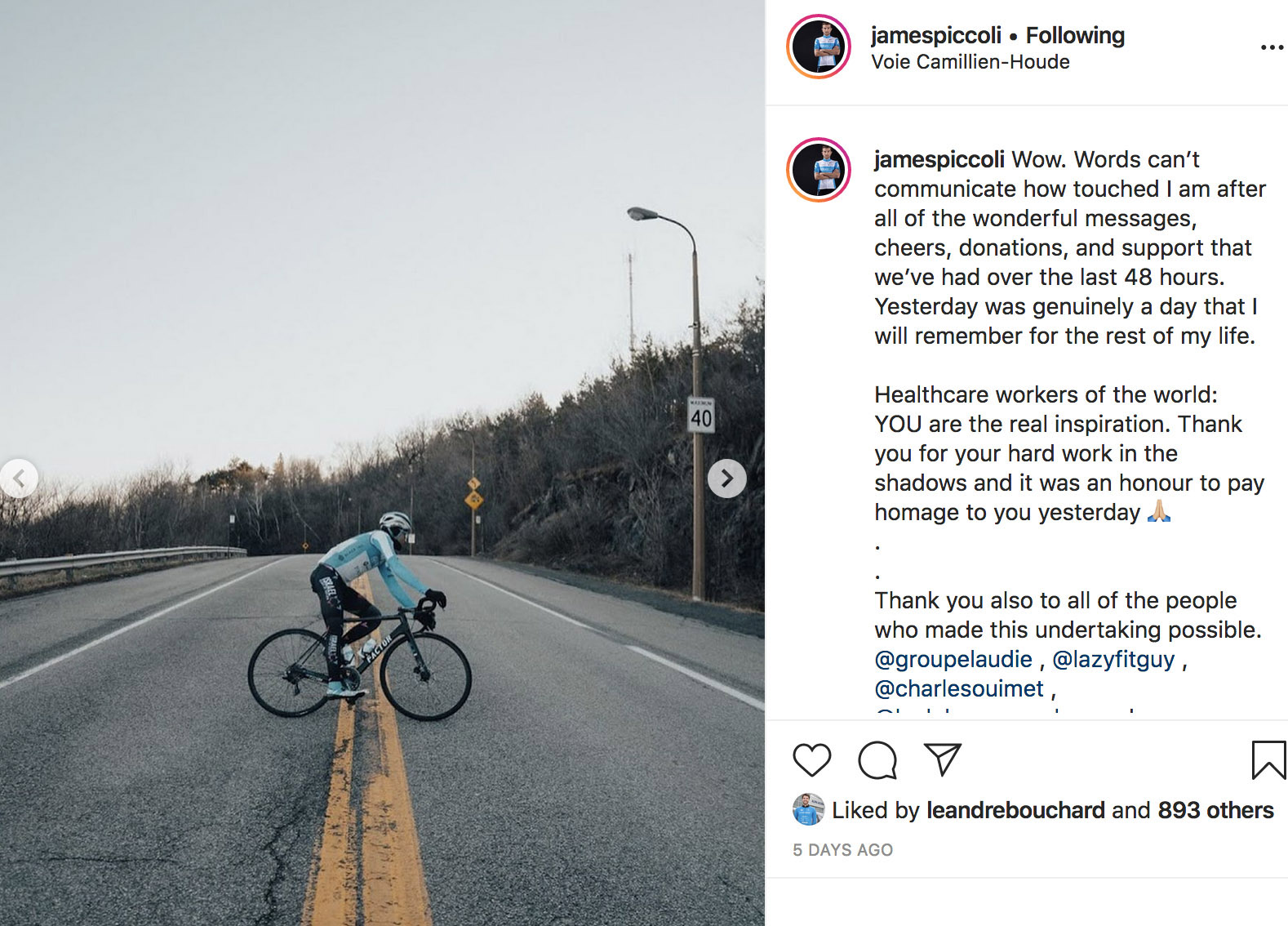 CC: How about the last hour? At that point you had a lot of climbs in your legs; at any point were you starting to think, 'this is going to be more difficult than I thought to finish'?

JP: My low point was actually 75 to 90 [climbs]. It's just far away enough that I was starting to get tired, but the finish line wasn't in sight. But after 90, honestly, the last ten were close enough to the finish line that I could see it. So, I actually picked up my pace in the last laps just because I was almost done.

CC: And how did you feel after and the next day?

JP: I was more lack of sleep fatigued than I was leg fatigued, which was a surprise, honestly. I had to wake up at 3:00 am in the morning of the ride and the night before I was a little bit nervous, so I didn't sleep as well. But, like I said, it was motivating having so many people come out and cheer for me and ride with me, that I ended up having great legs, and my body held up pretty well.

CC: Now, it's your first year on the WorldTour circuit, but you are spending it not racing

JP: Yeah, it's the same thing for everyone. I would have liked to use this year to gain experience, but I think there is still hope for the Fall. But I just love to ride my bike. I'm well supported and the team is sticking together. We're doing the best we can and riding together on Zwift, and making the best of the situation.

CC: The UCI has just come out with a proposed schedule, beginning in August. Have you had a chance to look at it, or has the team started to discuss at all where they are going to put you in races?

JP: I've seen the schedule but I haven't talked to the team about it yet. I know that they are shuffling people back and forth, and they are trying to find the best way to manage it. It is quite difficult, considering how many overlaps there are. It's the same for all teams, so there is going to have to be quite a bit of shuffling. And, we don't know what is going to happen with travel restrictions ... it's very complicated. So, I don't expect to know too soon what my schedule will be. Regardless, I'm going to keep training hard and stay motivated.

CC: I'm assuming we are going to see you at the Quebec and Montreal WorldTour races?

JP: I would hope so; they are my home races.