May 18/20 14:57 pm - The MTB World Cup & Worlds Schedule, Plus 'Cross Plans - We Talk to the UCI

Posted by Editoress on 05/18/20

Last Friday, May 15th, the UCI released a new schedule for the Mountain Bike World Cup and world championships, which will now take place entirely in September and October. See our report for details: UCI Releases Revised 2020 Mountain Bike Calendar & Olympic Qualification.

Today, we spoke with Simon Burney, Off-Road Manager for the UCI, who is in charge of the mountain bike, BMX and cyclo-cross disciplines, about the new schedule, and preliminary Cyclo-cross World Cup plans.

Canadian Cyclist: You announced the new schedule last week, and there is a lot of racing compressed into two months! What was involved in putting this all together?

Simon Burney: Yes, there are a lot of events happening, for sure. We just went through the process of dealing with one event at a time. The first event was [Lousa] Portugal, a downhill, that told us they could not do it on the [scheduled] day. And then, literally, we had to just wait for each organizer to come back to us with the situation in their country. Everybody was different; some could postpone, some of the later dates didn't know at that point ... Fort William was a good example - they were told pretty early that it wasn't possible at all. So every organizer was different, and it was a matter of going through them one at a time in the correct order to try and understand what the situation was. It was changing so fast through March and April that from one week to the next you didn't know what was going to happen in the short term, let alone the long term.

It started to become a little bit clearer coming into May about which events had a possibility of being able to reschedule. So what was released on Friday is purely what we think can happen at this moment. That could quite easily change in the next month or two months. I think everybody's got a bit of a better handle on the global situation, and that you can't make really concrete plans. But I think it was important that we put out something that showed that the intention is to race.

If it turns out that it is not - that the situation is that countries are not opening - then that's the way it is. No one's got a crystal ball, but it is important to give the teams and the riders some kind of light at the end of the tunnel and something to plan for.

So, as of last Friday, that is the calendar, and we are hoping the majority of it can take place.

CC: I've talked to a few riders, and Haley Smith brought up a really good point - she's excited that racing might start, but somewhat skeptical, because what happens if foreign riders [to where the race is happening] have to go into 14 days quarantine? Basically, how is it going to work for any rider having to come from outside of the country?

SB: There is so much of 'What if, what if' right now. Every country's different, every situation is different. But, you can't plan a calendar based on ... 'what if the Canadians can't fly to Switzerland?' You've got to have a starting point, and this calendar for us is the starting point. I'm sure that there will be some countries that can't travel, and I'm sure that there will be some riders that are happy to travel and will have the ability to go into quarantine somewhere and still train.
It's all going to be different, and each person who wants to race is going to have to base their decision on their situation. It's not possible to plan around [each of] the 400 people that would normally be at a World Cup.

It's important to point out that these events aren't our [the UCI's] events to cancel, they are the organizers' events. The UCI only contracts with the organizer, and if we just said 'right, your event is cancelled', and the organizer says 'we can hold our race', then we [the UCI] would be in breach of contract. So it's for the individual organizer to make the decision, based on the situation in their country. So, all we are doing is rescheduling what we have been told is possible at this time.

CC: Do you have a future date in mind when you are going to reassess again?

SB: No, not at all. It's ongoing daily. So, for example, in Italy [Val di Sole], they've got a date in the next couple of weeks when they are going to hear from their regional government, the Swiss have a date a little bit later ... so every country is different. It will be a case of seeing what the situation is with each country and each race, and how it develops over the next three months , between now and September.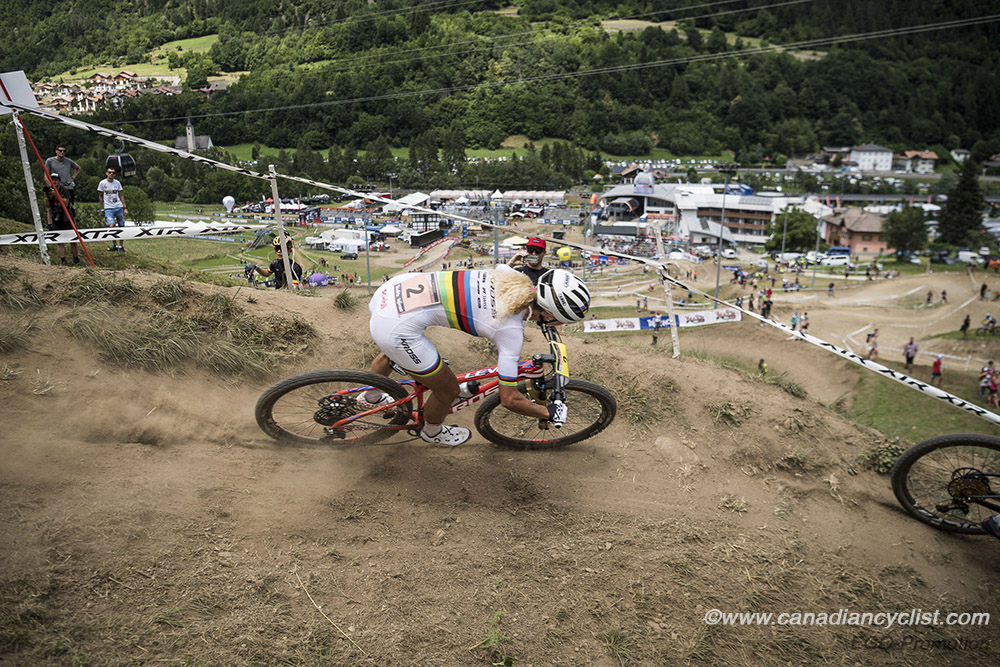 Val di Sole
So if the Italians turn around in two weeks and say 'the government says we can't do it', then that's the situation and we will have to react accordingly.

We only put the 15th of May date out as the date we wanted to put the calendar out, just to have a target date. The Road calendar came out a couple of weeks before that [May 5th - UCI Announces New 2020 Road Calendar - Quebec & Montreal on Schedule]. We just needed a date to work to, to get something out there so that the teams and riders could see that there was something being done.

CC: And there is something new with the double events in Nove Mesto, Maribor and Portugal.

SB: Yes, absolutely. From our side, everybody is aware that teams and sponsors are going to have a year where they are not going to be able to have as much to offer to the people that are paying the bills. And that's no different for the UCI then it is for a team. We've got sponsors that we need to deliver a certain amount of events to, and teams are the same with their sponsors, and if you don't deliver then money has to be paid back, or the team or the rights holders don't get paid. So, again, it was important to try and do something a little bit different to give more opportunities for everybody to keep their sponsors, and give them some return on investment.

Yes, it is different, but it is a completely different year. It's a lot of events compressed into a short period of time and we can't go later in the majority of the venues that we've got, because most of them are ski areas. So, once you start getting into November, you are running into the possibilities of bad weather. With Portugal [Lousa, the final double Downhill event at the end of October], we are lucky because they have good weather, so it made sense for them to go as late as we could go. Val di Sole and Les Gets are right now keeping their original dates, and Lenzerheide moved into September, since the Swiss were told they couldn't do anything in August.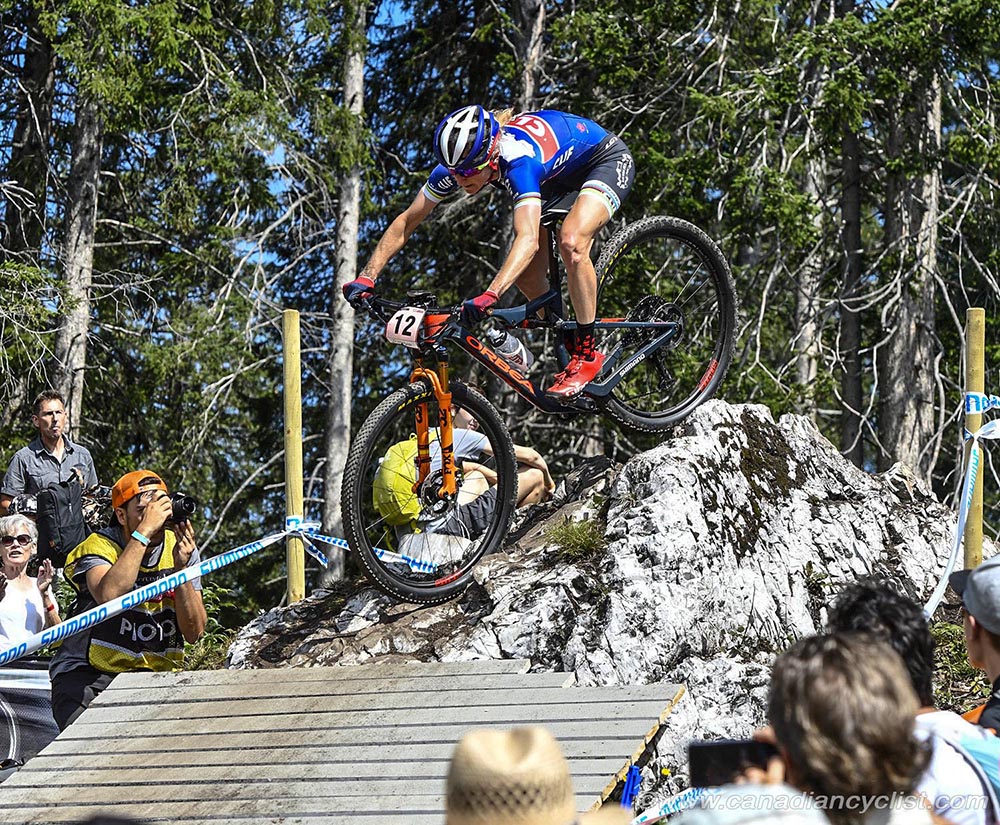 Lenzerheide, Switzerland

The one we were waiting for was world championships [now October 5-11 with both DH and XCO in Leogang, Austria], and it made sense then to go to Nove Mesto the weekend before Worlds because it's relatively close. The weekend before that is Road Worlds, so that gives a weekend off [after Les Gets]. So, as it stands, depending on the discipline, there are a couple of little breaks with a weekend off. We just wanted to have something to make it interesting, and the singles were happy to go with that plan.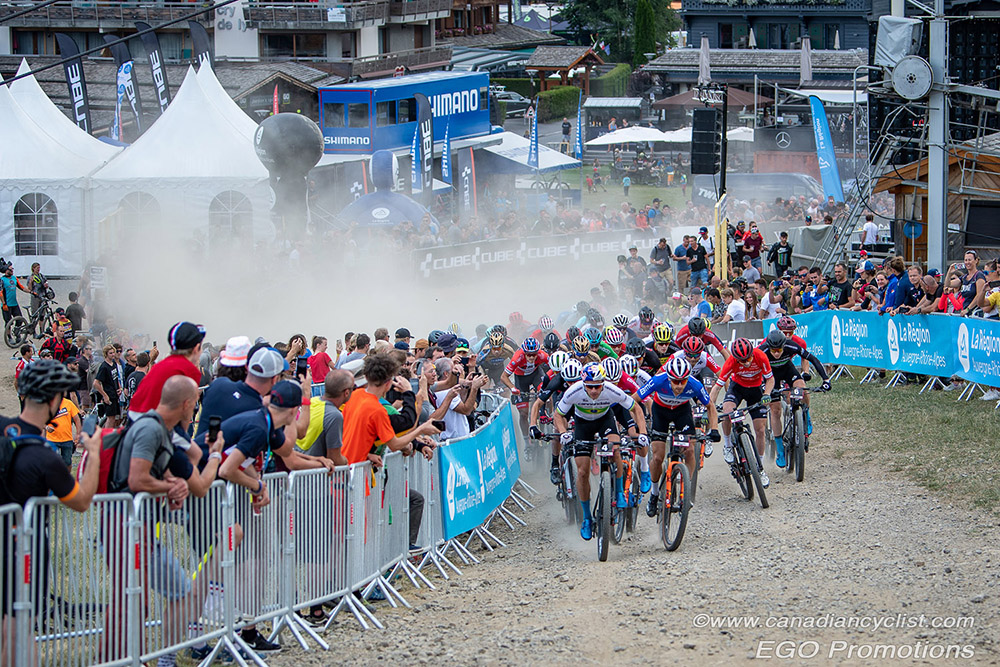 Les Gets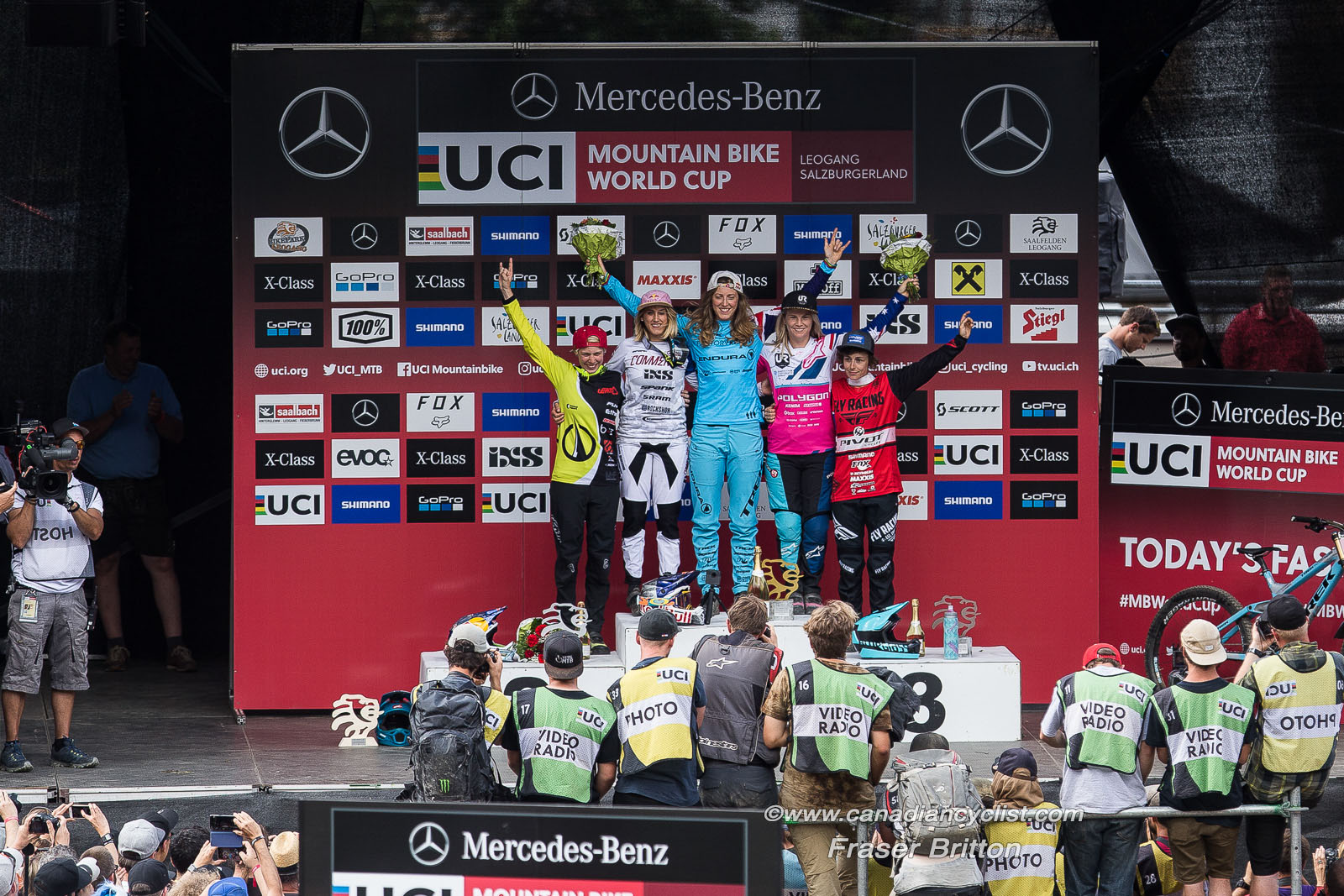 Leogang
The idea [for the DHs in Maribor and Lousa] will be to do a qualifier and a final [Thursday/Friday, followed by Saturday/Sunday], and if there is an option to do some small changes on the evening after the first one, then we can do that. But we have to be mindful that TV cameras won't be able to move, so there'll be just small changes, but you could change a line or a section that weren't on camera.

With the cross-country, it was purely a thought of, well, if people just arrived a couple of days earlier then we could get two in with a day of rest in between. So, right now the plan is - Tuesday, Short Track; Wednesday regular training day; Thursday, World Cup for event one; the next day [Friday] Short Track in the evening; day off [Saturday]; Final the day after that [Sunday].

CC: Now, the XCO Worlds, in this Olympic year, were supposed to be in Albstadt [Germany] in June, and that is cancelled. Now that next year is an Olympic year, will Albstadt have a chance again to run it?

SB: No. Worlds are contracted right now through to 2024, and 2025 is the next one available. When Albstadt wanted to cancel [this year], their only option was to either cancel or reschedule for 2025, and they chose to cancel. Every other year is a contracted organizer, and you can't just bump everybody up a year. It's Val di Sole, Les Gets, Scotland [Fort William], then Vallnord [Andorra] in 2024. Val di Sole will be a regular double [DH/XCO] at the time contracted for at the end of August.

CC: As Off-Road Manager, you are also in charge of Cyclo-cross. So what has happened there - normally it begins in September, but now you have most of the Road season happening then.

SB: I talked earlier about going through the calendar one-by-one; the Road calendar did their first revamp, and Mountain Bike has been the next one, BMX is going through something similar, and cyclo-cross [CX] will be the next one, because in the next month or two the 'Cross riders are going to want to know what is going on with their season.

It is going to be difficult to have races that are meaningful in October, honestly, because there will be so much more going on. From a TV and media point of view, you are going to have everybody competing for three disciplines [Road, MTB and CX].

There nothing confirmed right now [for CX], but I can see a situation where the bigger 'Cross races - I'm talking World Cup - would start a bit later than planned, and instead of being a 14 round World Cup, it might be a few less.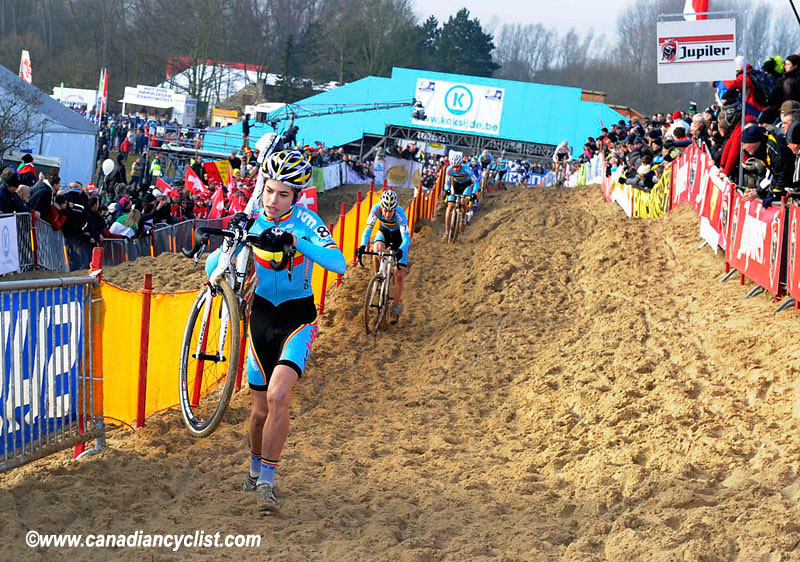 In the next short period we should know what Belgium can do, in terms of major events ... if, for example, they can't have races with spectators, that's a big impact for them; so much of their income is based on spectators and spectators drinking beer! If there's no beer tent then it's going to be difficult for organizers.

And again, with the World Cup ... take the Flanders Classics [organizers] - they organize the Tour of Flanders and other big Belgian road races that would now be on the same weekends as their potential 'Cross World Cups. So, for them it's a big change, because normally the Classics that they organize would be out of the way in April and they can concentrate on 'Cross. But right now they working on Flanders and these other races that are big events for them.