July 12/20 14:14 pm - Alex Cataford Re-Signs with Israel Start-Up Nation

Posted by Editoress on 07/12/20

Canadian rider Alex Cataford has re-signed for two years with his team Israel Start-Up Nation (ISN), which has taken over the WorldTour licence from Katusha. He joins countrymen James Piccoli and Guillaume Boivin on the squad, which is co-owned by Canadian-Israeli businessman Sylvan Adams. Other Canadian content on the team includes Kevin Ham (minority-owner), Paulo Saldanha (PowerWatts trainer) and Andreas Beck-Watt (mechanic).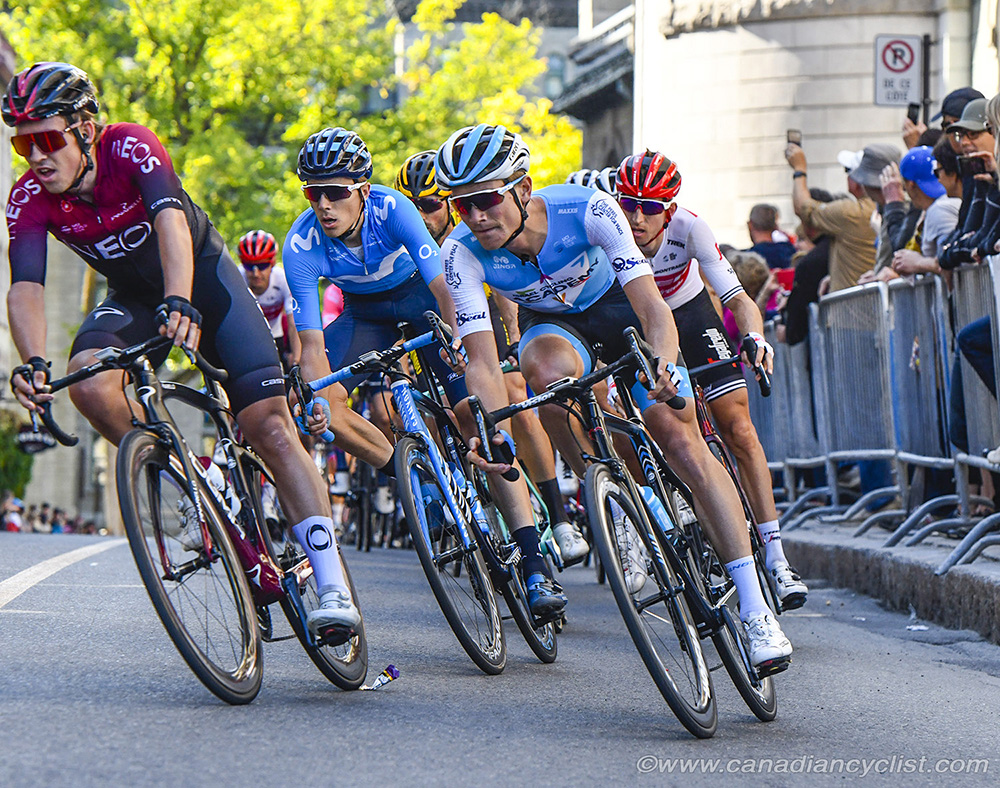 Alex Cataford at the 2019 GP Quebec
The team is currently in Andorra for a pre-season camp, and we spoke with Alex there.

"I'm super, super excited. This is my second year on the team and I really feel at home here and really fit in well with the team. I think I've found my place where I can slot in and [do] what I can do to help the team and excel myself."

"We started talking in early May about next year and over the next couple of months we sorted out the details and now it's nice to be able to continue on with this team for another two years. I'm super happy and super comfortable, and I can't wait to get racing."

Cataford admits that in this pandemic season it is nice to get a contract sorted out.

"It is a very weird year, so I was definitely pleased to get the extension sorted before we got back to racing. Because I know once we get back it's going to be pretty full on, without a lot of breaks and everyone is going to be super busy. So, just to have this off my shoulders and set is nice; now I can focus 100% on the racing this year."

Alex says he expects to spend most of his season racing in Italy.

"At the moment it looks like I'm going to be mostly doing Italian races. They [the team] are trying to keep us in bubbles, so I'll start with Milano-Torino on August 8th and the plan is for me to finish up with the Giro this year."

Alex confirmed that this will be his first Grand Tour, and that he is not scheduled at this time for the Quebec and Montreal WorldTour races in September.

He also commented on the unique nature of the season in 2020.

"It's all very weird, because it's obviously different and something that none of us has done before. Everyone is a bit unsure of how it's going to look once the season gets started. We now have internal team protocols and the UCI protocols as to how we are going to be able to get back to racing safely. But we haven't seen a race in action yet, so everyone's just curious as to how things are going to go and how things are going to work. But, at the same time, everyone is super excited and I feel privileged that we are going to have the chance to race this year."

"We also know that it is all of our responsibilities to keep everyone healthy and safe, so I think that is really on everyone's minds. Everyone is really conscious of making sure we get tested and practice good hygiene and stuff like that, so we can return safely."

This will also be the first year that the team will race as a WorldTour team.

"It makes a difference, obviously this is the big league and the races are at the highest level. So I'm excited to show what I can do at the highest level of the sport. I think I've shown over the last years that I deserve to be there, so I'm excited to continue my progression in the sport and show what I can do at the top."

Kjell Carlström, ISN's technical director, agrees with Cataford, saying in a team statement, "Alex has been progressing with us in all areas as a cyclist. We really believe in his capacity to help the team and continue to become a better cyclist. He gives 100% for the team every day and that is very important for us."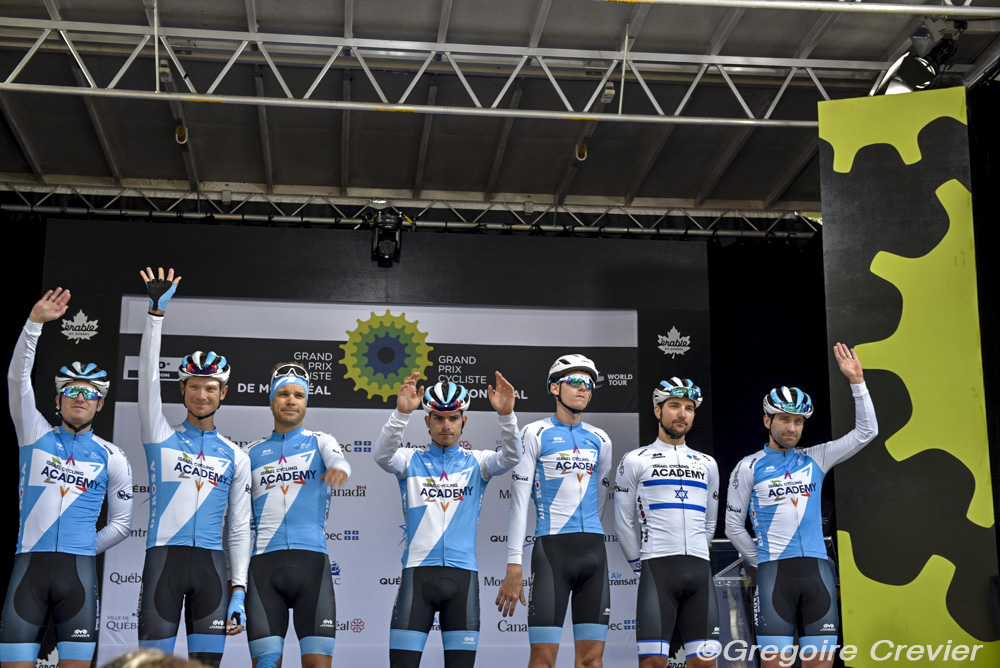 Alex Cataford (2nd from left) with Israel Start-Up Nation sqaud at the 2019 GP Montreal