July 29/20 10:59 am - Cycling Canada Announces Tokyo Olympic Road & Track Squad

Posted by Editoress on 07/29/20

Cycling Canada and the Canadian Olympic Committee (COC) have announced the riders selected to represent Canada next year at the Tokyo Olympics in Road and Track events. The qualification process and nation quotas for both disciplines concluded before the coronavirus shut down the cycling season. Mountain Bike and BMX (Racing and Freestyle) still have final qualification events to take place early next year. This will be the largest cycling team ever sent to the Olympic Games.
The track events will open on August 2nd at the Izu Velodrome, located 120 kilometres outside of Tokyo. Over the course of seven days, Canadians will compete in eight of the twelve medal events, including women's and men's Sprint, Keirin and Team Pursuit, women's Omnium and the men's Madison, which returns for the first time since the 2008 Olympic Games.

Jasmin Duerhing, who has won bronze medals at the past two Olympic Games, will anchor the women's Team Pursuit squad: "I am honoured to have been selected to represent Team Canada at the Tokyo 2020 Olympic Games. For any athlete, the opportunity to represent their country on an Olympic start line is a dream come true, and even after two previous Olympics I do not take that for granted," said Duehring. "With experience comes greater responsibility and I know that my teammates and I will face our biggest challenge to date next summer. Not only is our competition stronger than ever before, but the buildup and preparation will obviously not look as expected. With that in mind I hope to bring increased focus and tenacity to the team as we attempt to continue and build on the momentum of this past season all the way to the start of the Games."
Women's Track Endurance
This team includes three riders from the 2016 Team Pursuit bronze medal squad - Allison Beveridge, Jasmin Duehring and Georgia Simmerling; Duehring was also a member of the 2012 bronze medal team. All five are listed for the Team Pursuit, with Beveridge also selected for the Omnium. The women's track endurance squad has been the most consistent section in the Canadian track program for a decade, but will be looking to break out of third place.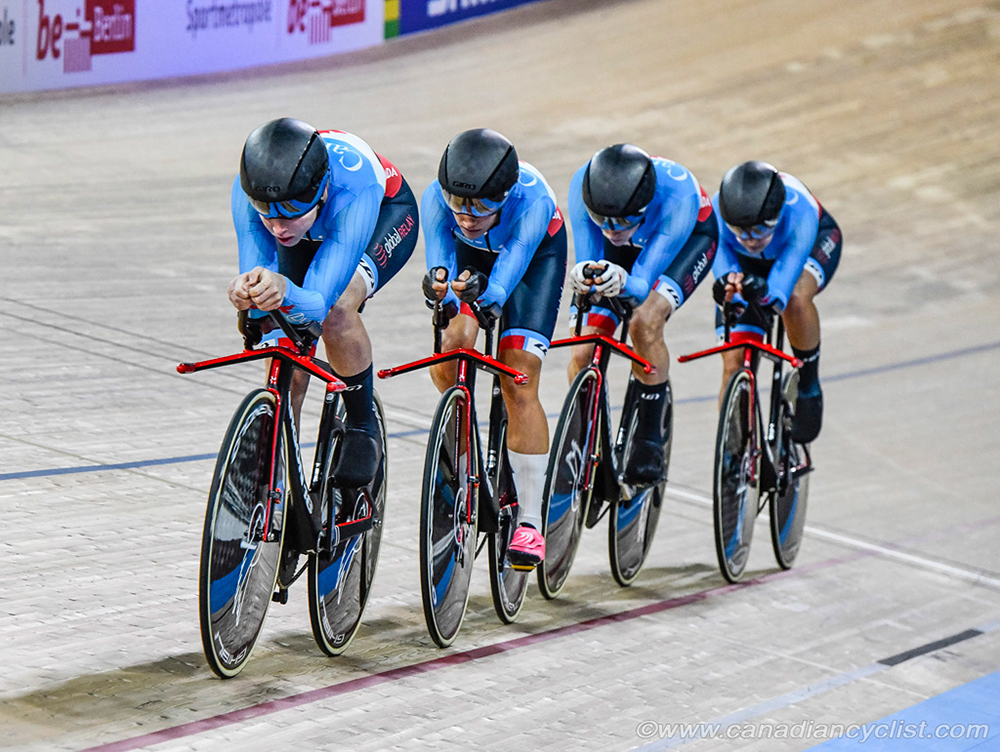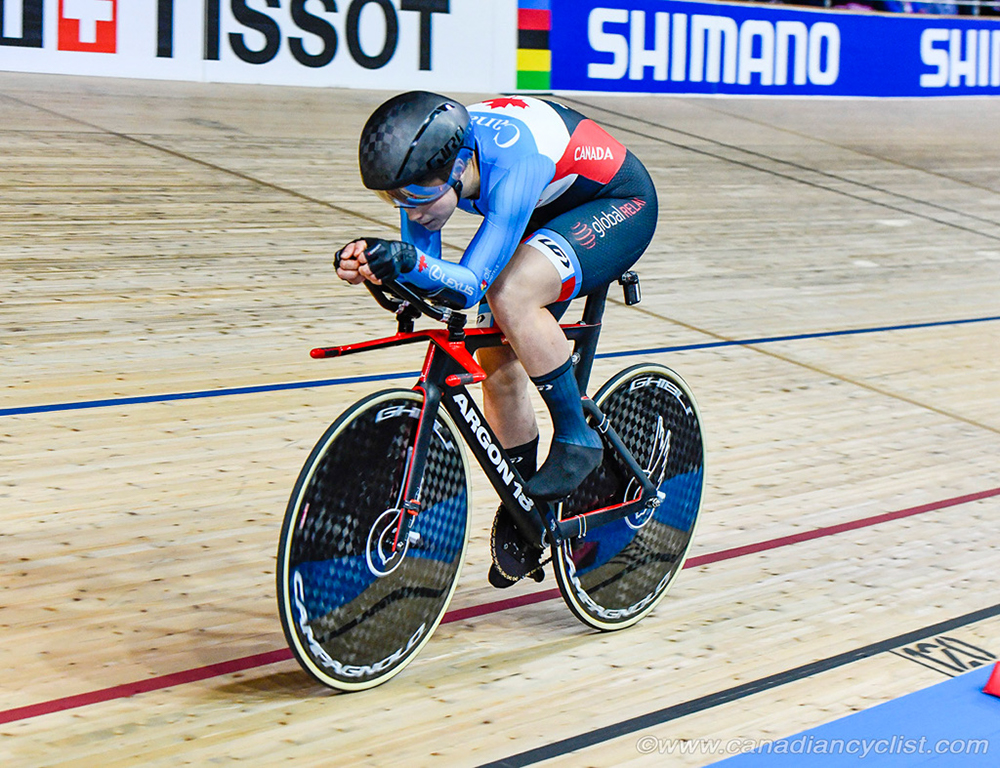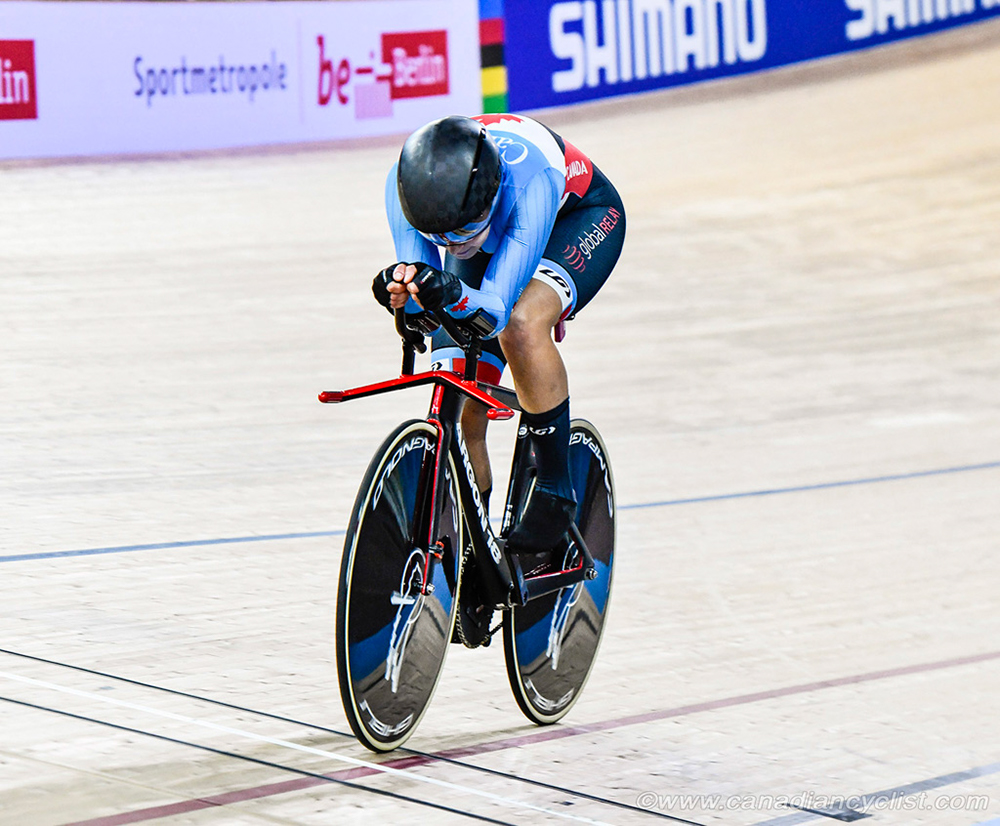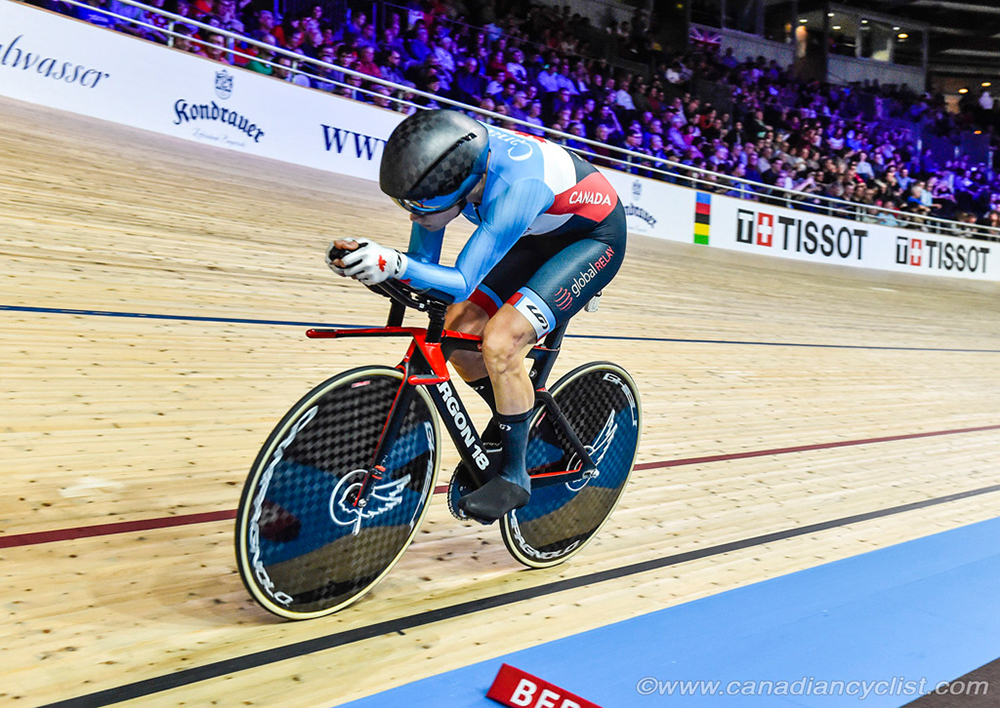 Allison Beveridge (Calgary, Alta.) - Team Pursuit, Omnium
Ariane Bonhomme (Gatineau, Que.) - Team Pursuit
Jasmin Duehring (Coquitlam, B.C.) - Team Pursuit
Annie Foreman-Mackey (Kingston, Ont.) - Team Pursuit
Georgia Simmerling (Vancouver, B.C.) - Team Pursuit

Men's Track Endurance
The men's endurance squad has made remarkable strides in the last six years. Originally, it was not expected to qualify for the Olympics until 2024, but has moved into the top-8 Team Pursuit squads in the world, winning Pan Am and Commonwealth Games medals, as well as World Cup medals. This will be the first time Canada has participated in the men's Team Pursuit at the Olympics since the 1976 Games in Montreal Michael Foley and Derek Gee will also participate in the Madison; the first time Canada has qualified for this event since 2008.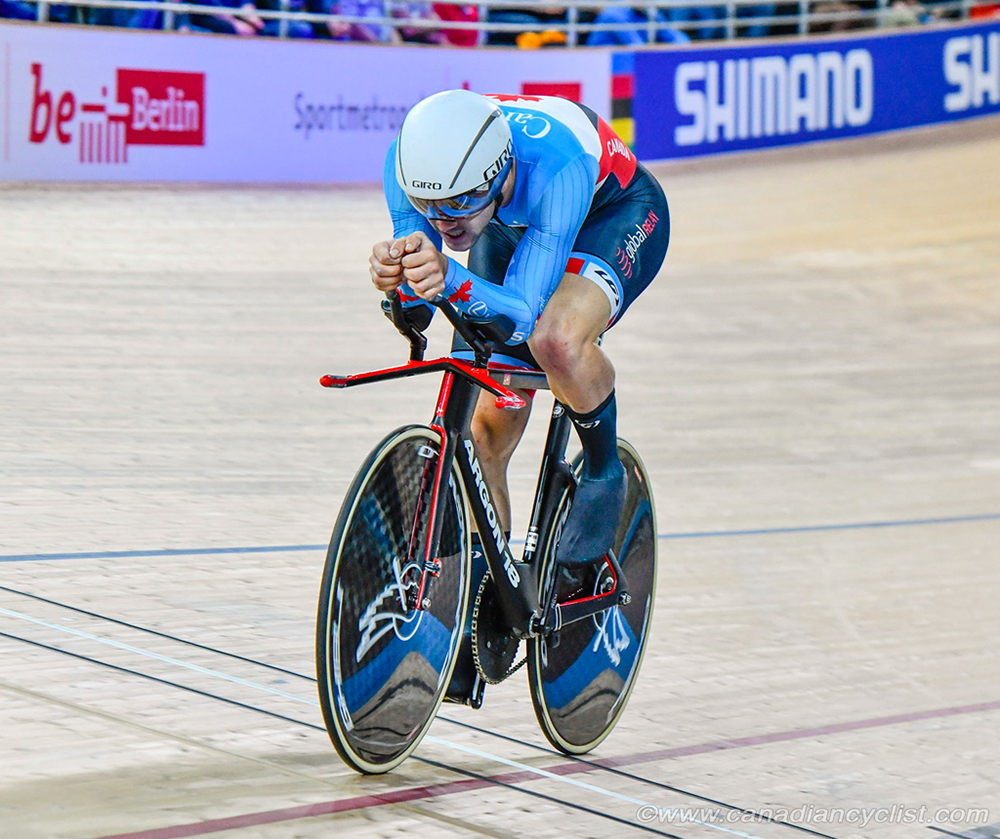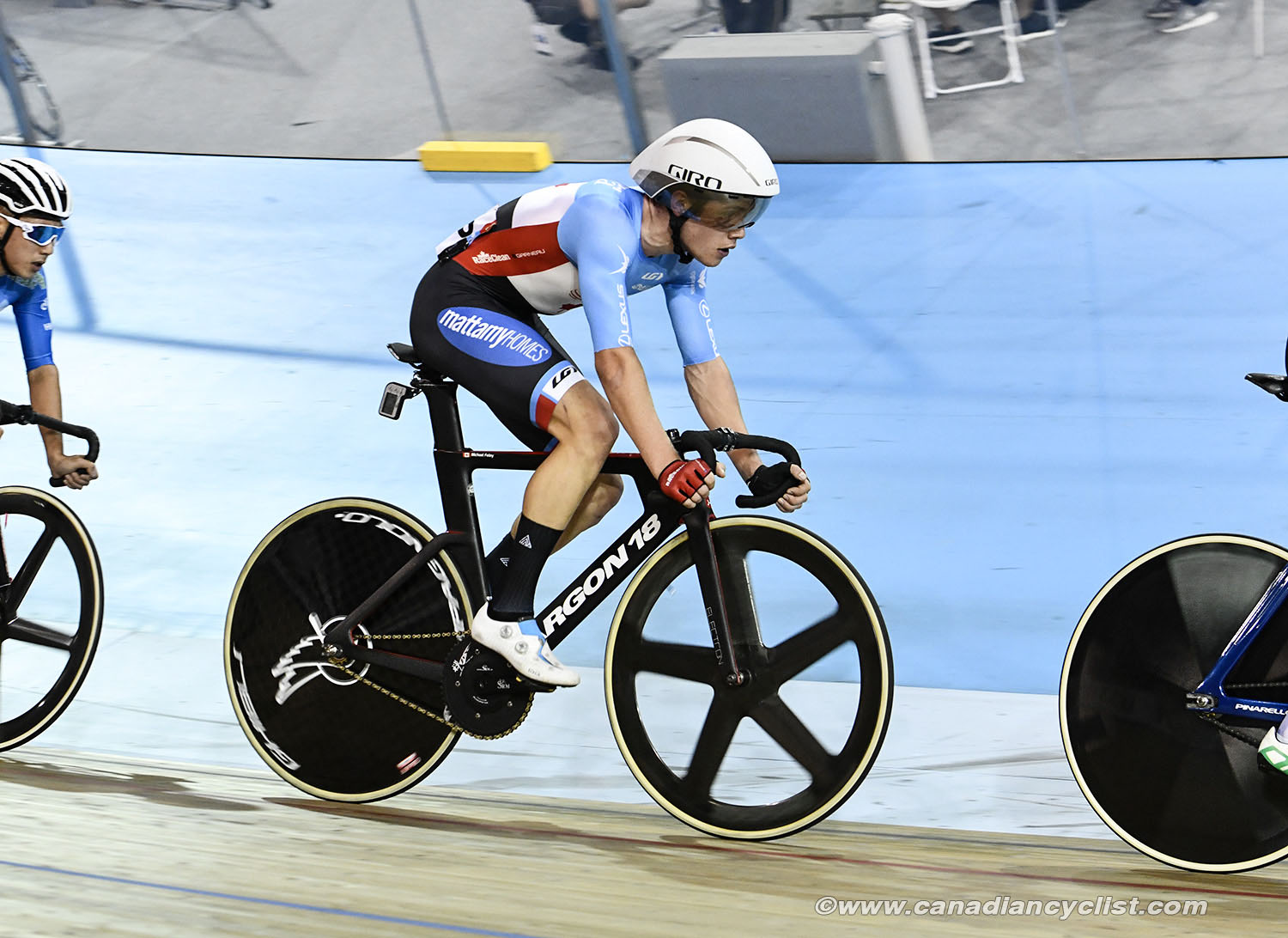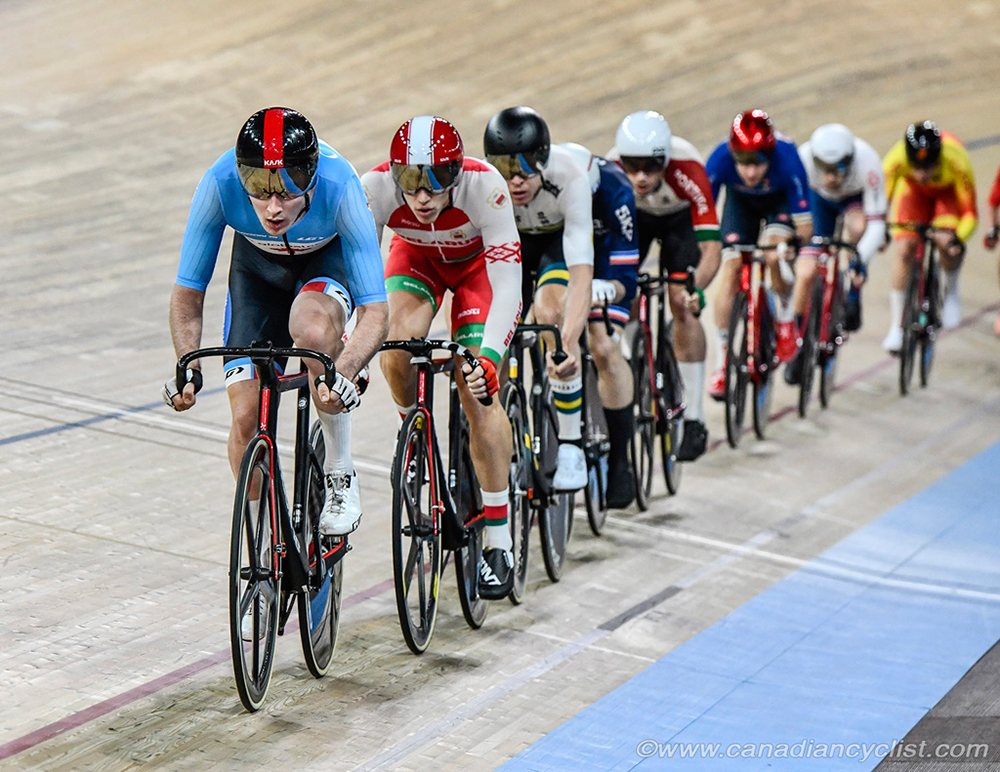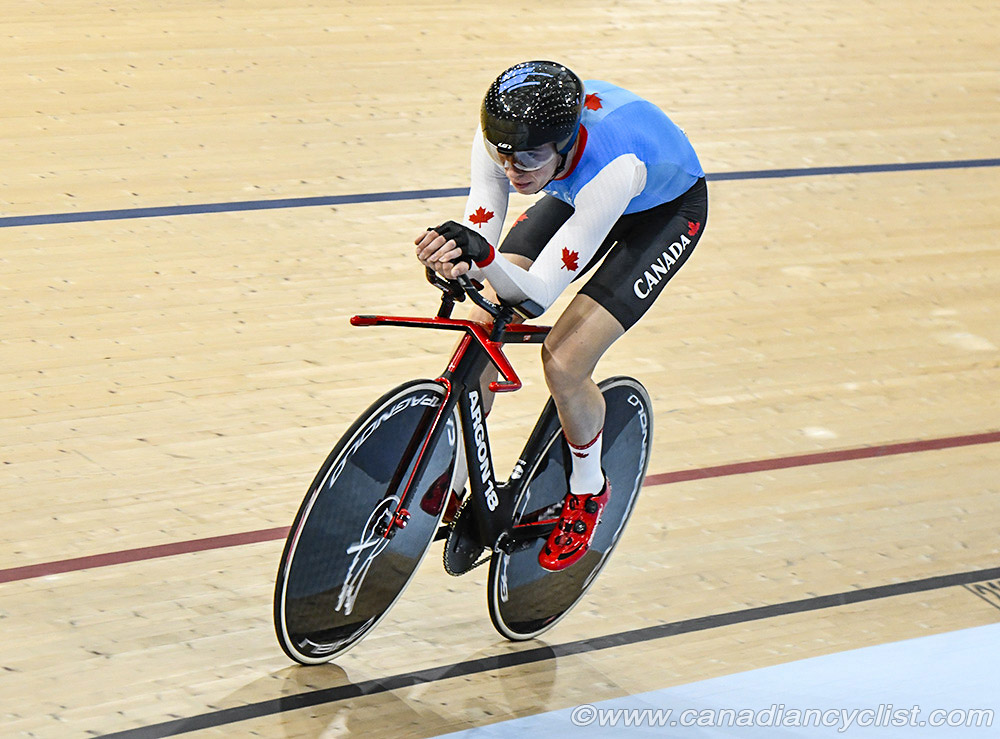 Vincent de Haître (Cumberland, Ont.) - Team Pursuit
Michael Foley (Milton, Ont.) - Team Pursuit, Madison
Derek Gee (Osgoode, Ont.) - Team Pursuit, Madison
Jay Lamoureux (Victoria, B.C.) - Team Pursuit
Adam Jamieson (Horseshoe Valley, Ont.) - Non-travelling alternate

Women's Sprint
This will be the first Olympics for both Lauriane Genest and Kelsey Mitchell, but both have roared onto the international stage and could be medal contenders. They will both race in the Sprint and Keirin events. Sadly, they did not qualify for the Team Sprint (where they could also be a medal contender), because they did not begin to accumulate points until late in the eligibility period.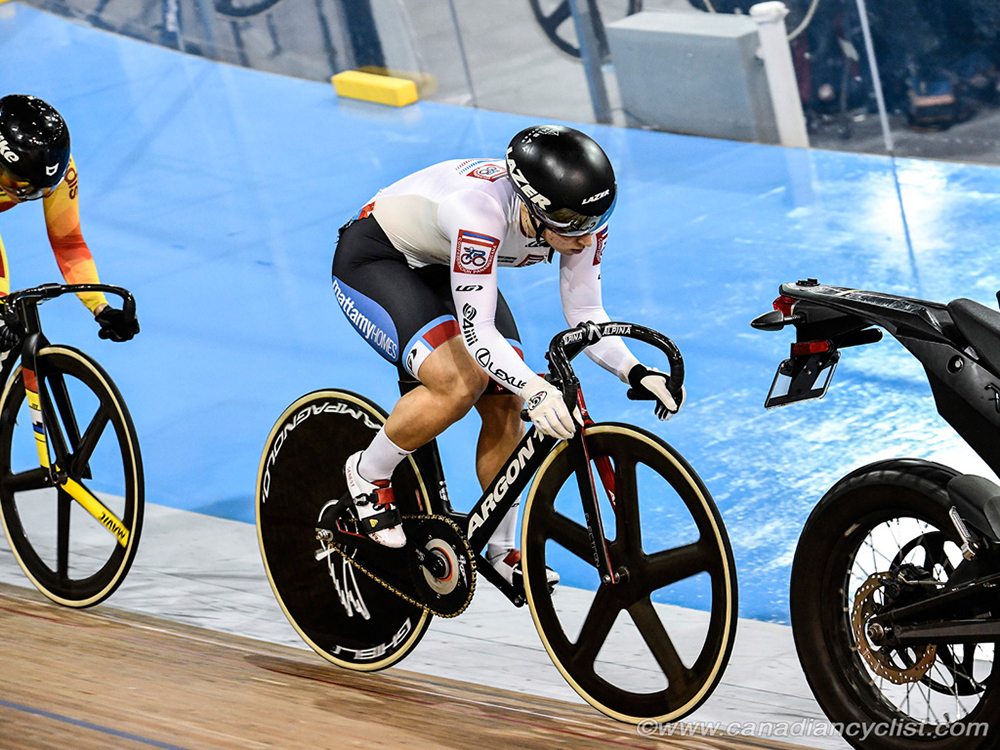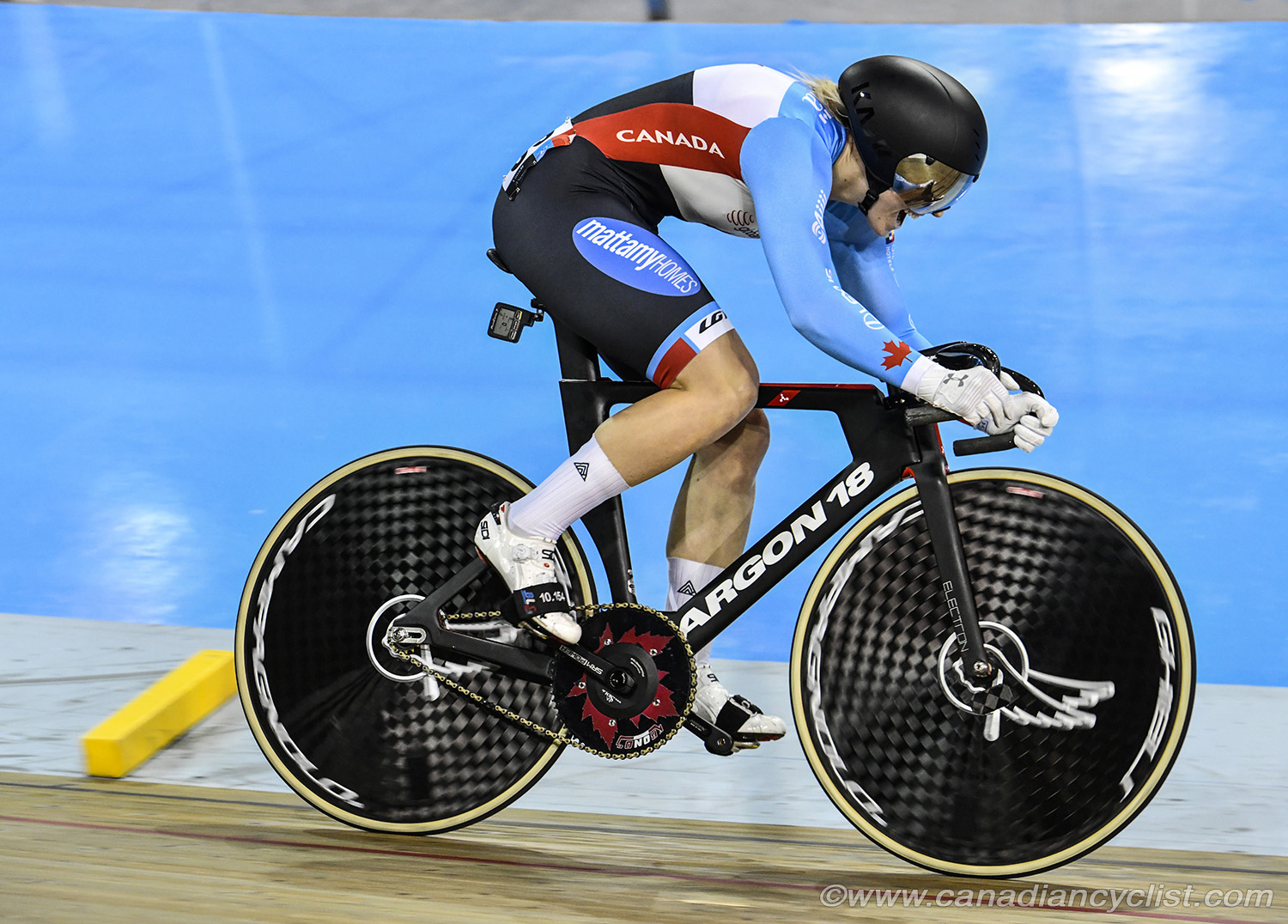 Lauriane Genest (Lévis, Que.) - Sprint, Keirin
Kelsey Mitchell (Sherwood Park, Alta.) - Sprint, Keirin
Sarah Orban (Calgary, Alta.) - Non-travelling alternate

Men's Sprint
Canada has two men for the Sprint events; Hugo Barrette will be attending his second Olympics and Nick Wammes his first. Barrette, if he is healthy (a series of serious crashes has impacted recent seasons), has a chance of medaling in either event.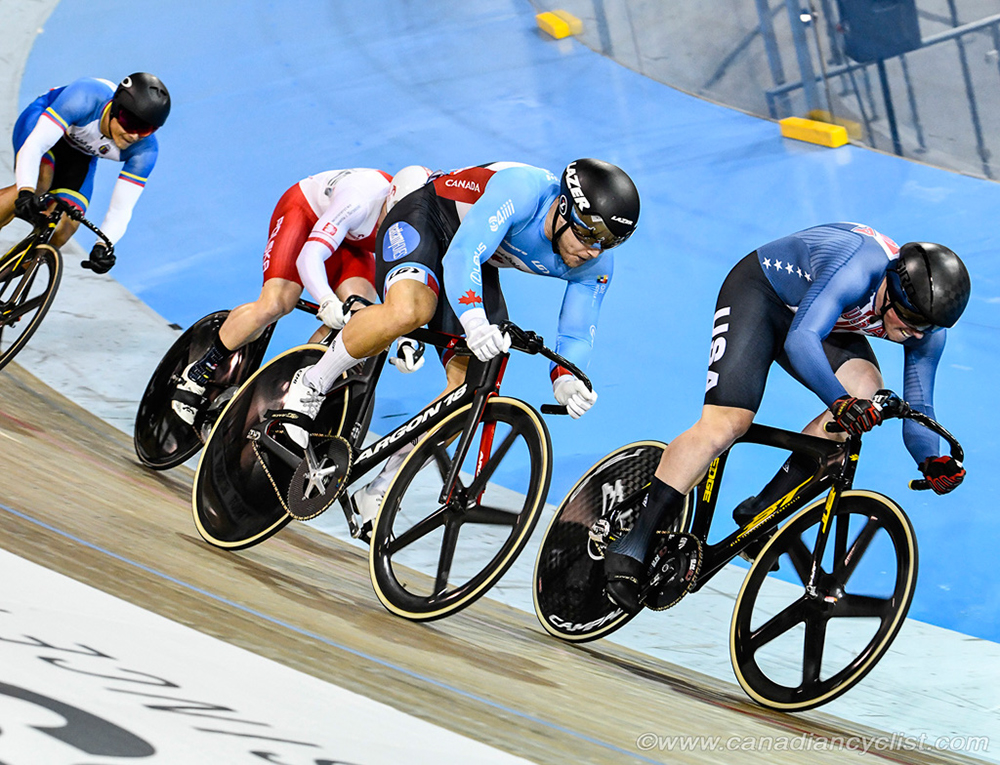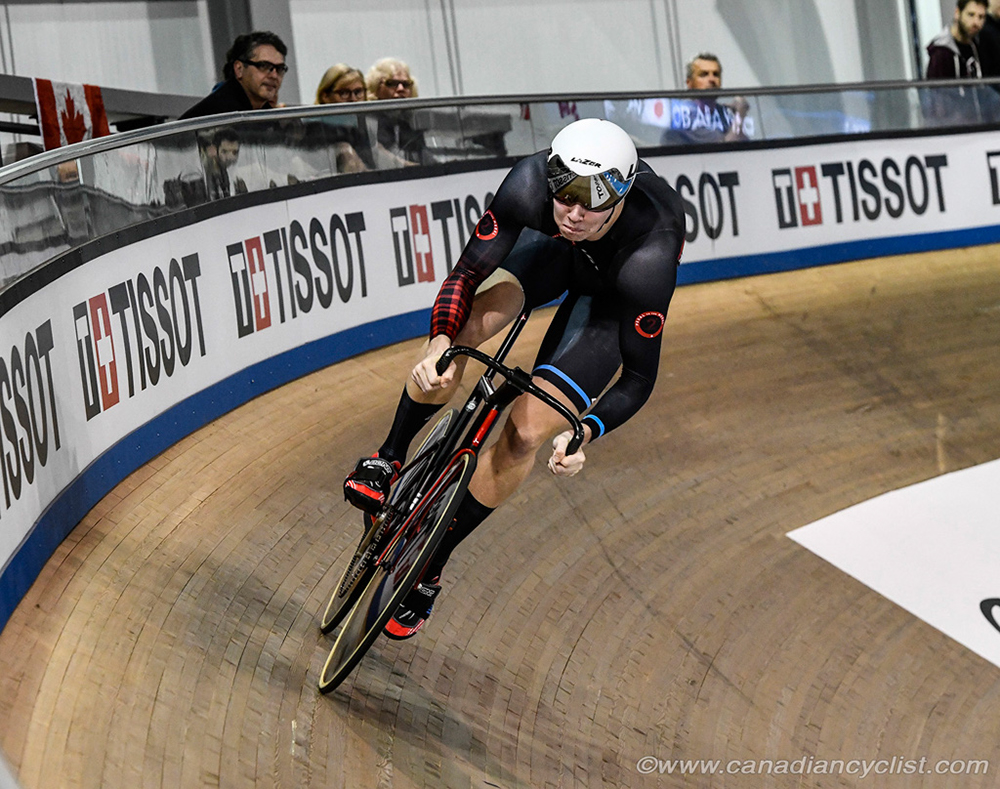 Hugo Barrette (Îles-de-la-Madeleine, Que.) - Sprint, Keirin
Nick Wammes (Bothwell, Ont.) - Sprint, Keirin

Women's Road
Both Karol-Ann Canuel and Leah Kirchmann are seasoned WorldTour veterans and either could do well in the time trial. Kirchmann could be a factor if there is a sprint finish in the road race.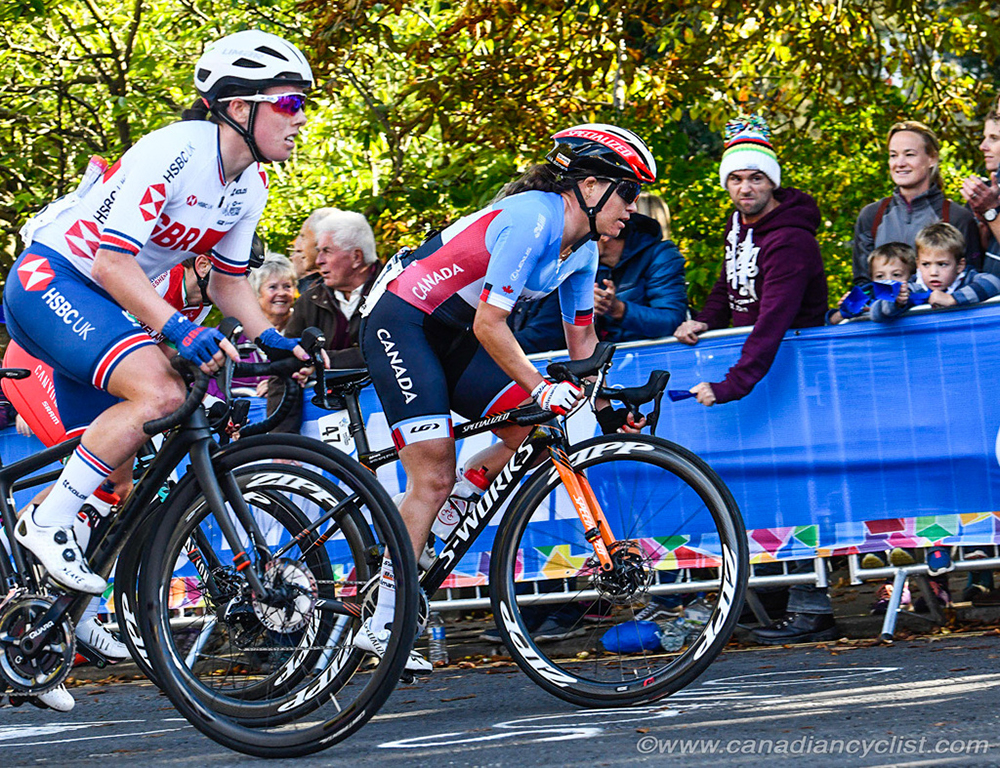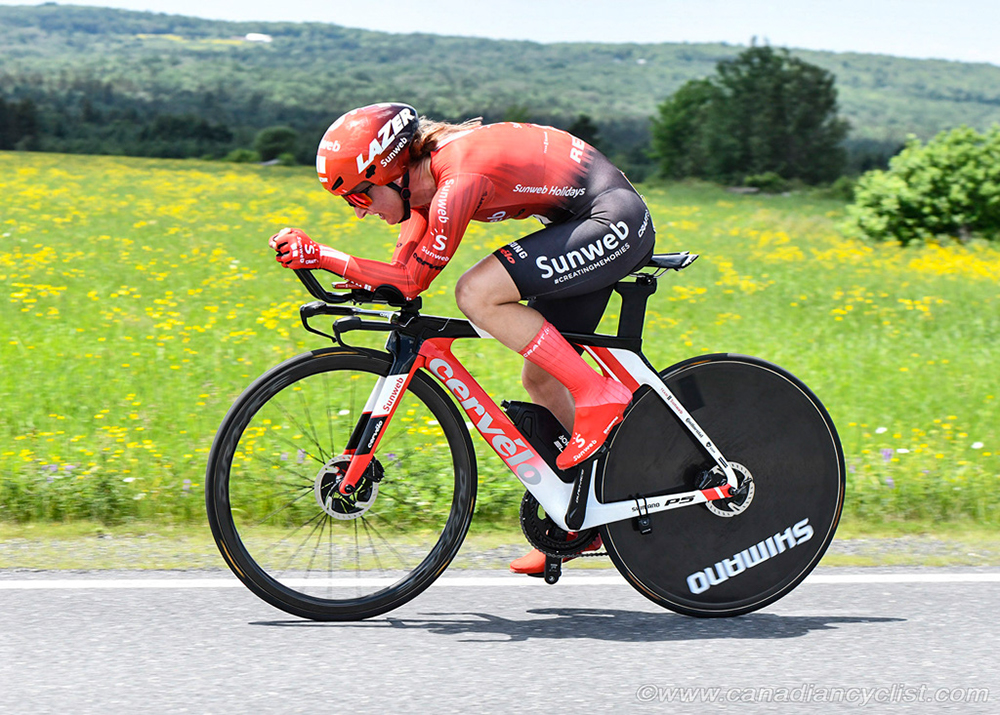 Karol-Ann Canuel (Amos, Que.) - Road Race, Time Trial
Leah Kirchmann (Winnipeg, Man.) - Road Race, Time Trial
Alison Jackson (Vermilion, Alta.) - Non-travelling alternate
Sara Poidevin (Canmore, Alta.) - Non-travelling alternate

Men's Road
Canada actually has three spots for the men, but the final rider will not be named until a later date. Both Hugo Houle and Mike Woods are strong WorldTour riders, with Woods always a contender in hard races with lots of climbing.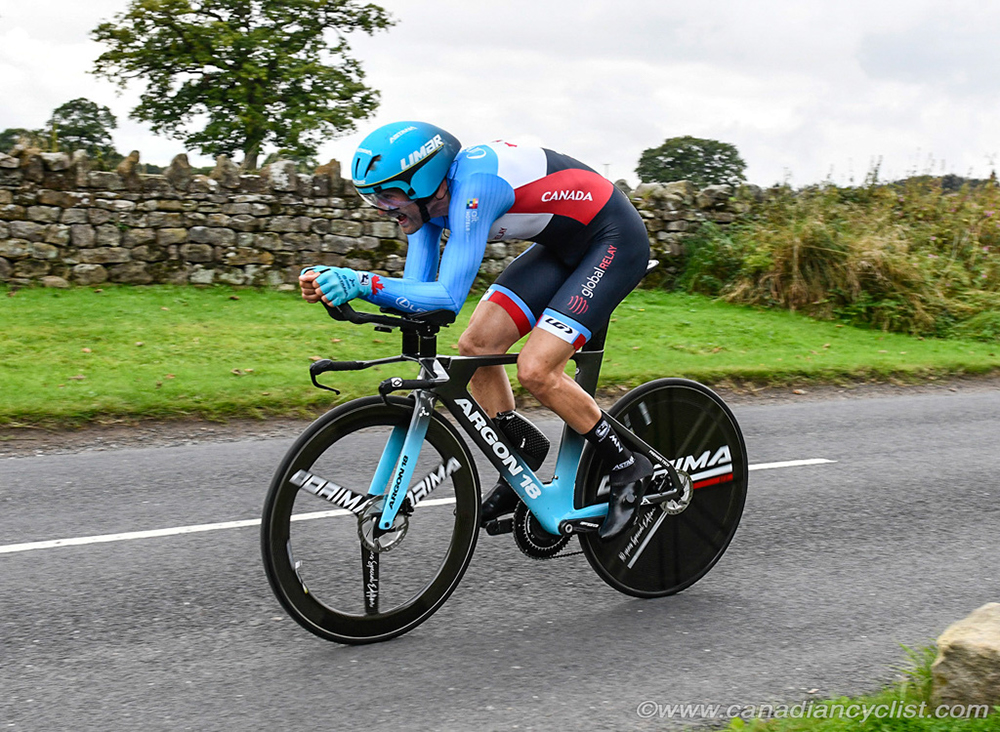 Hugo Houle (Ste-Perpétue, Que.) - Road Race, Time Trial
Mike Woods (Ottawa, Ont.) - Road Race