August 1/20 12:59 pm - Interview with Hugo Barrette About Tokyo Olympic Track Selection

Posted by Editoress on 08/1/20

On Wednesday, Cycling Canada and the Canadian Olympic Committee (COC) announced the riders selected to represent Canada next year at the Tokyo Olympics in Road and Track events. Mountain Bike and BMX (Racing and Freestyle) still have final qualification events to take place early next year. This will be the largest cycling team Canada has ever sent to the Olympic Games.

We have interviewed riders from the team on being selected to the Olympic squad, including Hugo Barrette, who will compete in the Men's Sprint and Keirin.

Hugo is currently training at the Mattamy National Cycling Centre in Milton, Ontario.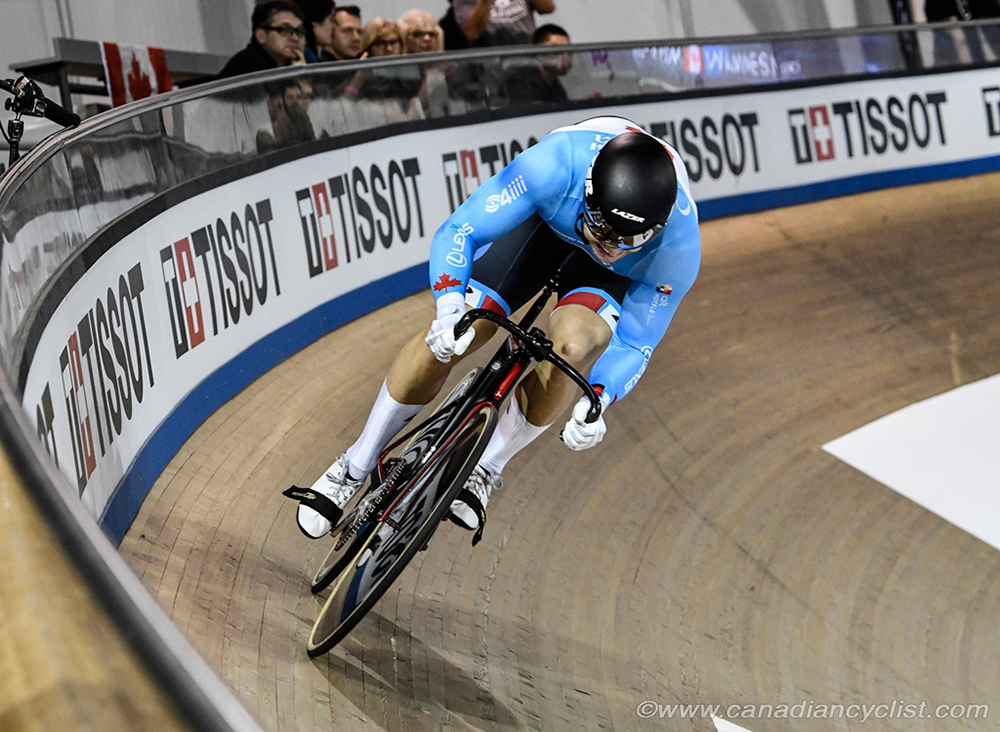 This will be Hugo's second Olympics - albeit delayed for a year.

It's my second Olympics, but despite having to wait for a year, I'm so excited. The fire is always there; I'm a little kid when events like this happen, so the announcement is just knowing ... I knew that I was going, but the official announcement is special. I'm really happy right now, and can't ask for more.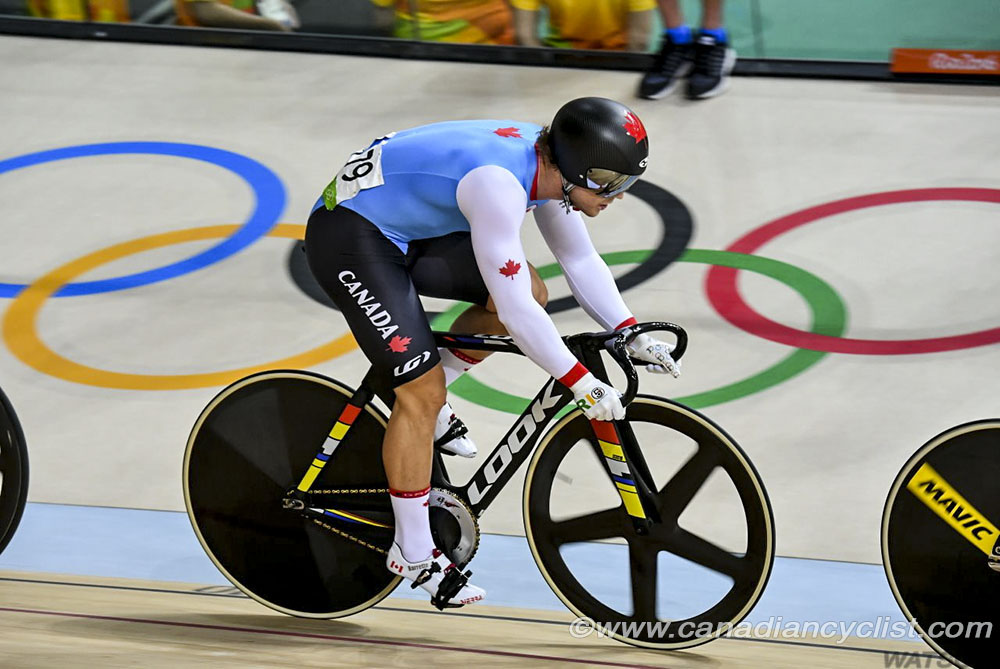 Injuries prior to the start of the qualifying season made it more stressful.

Oh yeah, definitely. So much had happened, it was a crazy, crazy year. But now I can just focus on training. These special circumstances mean now that I kind of have a lifeline to train for the next year, year and a half, and actually come in with a performance of a lifetime, hopefully. Right now, not only do I feel lucky, but also I intend to really take advantage of this opportunity ahead of me.

Hugo isn't too worried about the lack of competition heading into the Games next year.

For most people it would be quite a bit of a problem, but not for me. I have said, time and time again ... it's not that I don't like competing, I love competing, and my intention is always to do as good as I can in races and win races, so I can do this full time as a profession. But I love, I love training! My passion lies in training. So, if you tell me, 'you are going to have a year of only training', I have a very different view about it compared to most athletes. I look forward to only training and my motivation is at a high right now, because I can see myself progressing so much in the next year.

Hugo will be joined by young sprinter Nick Wammes, who will be attending his first Games.

Exactly. I think it's going to be interesting to go in there as he gets some experience in such a big race. The Olympics is always the biggest race, so it is something special you get to remember for a lifetime.

Hugo and women's sprinter Kelsey Mitchell are currently training in Milton.

Kelsey and I are in the second week of a two week training camp. We just got back into the velodrome gym, which is pretty neat. I've been training in a garage ... I'm not complaining, because some people don't have a gym at all, but I'm definitely happy to be back in a more normal environment.
Interview with Derek Gee About Tokyo Olympic Track Selection
Interview with Kelsey Mitchell About Tokyo Olympic Track Selection
Interview with Allison Beveridge About Tokyo Olympic Track Selection
Interview with Leah Kirchmann About Tokyo Olympic Road Selection
Interview with Mike Woods About Tokyo Olympic Road Selection