August 14/20 11:23 am - Hugo Houle Tests Positive for COVID-19

Posted by Editoress on 08/14/20

Canadian WorldTour rider Hugo Houle has tested positive for the COVID-19 virus, it has been announced. Houle, who races for the Astana team, recently finished the Tour of Poland and was scheduled to race in the Tour of Lombardy on Saturday. Houle was tested on Wednesday and learned of the positive a day later.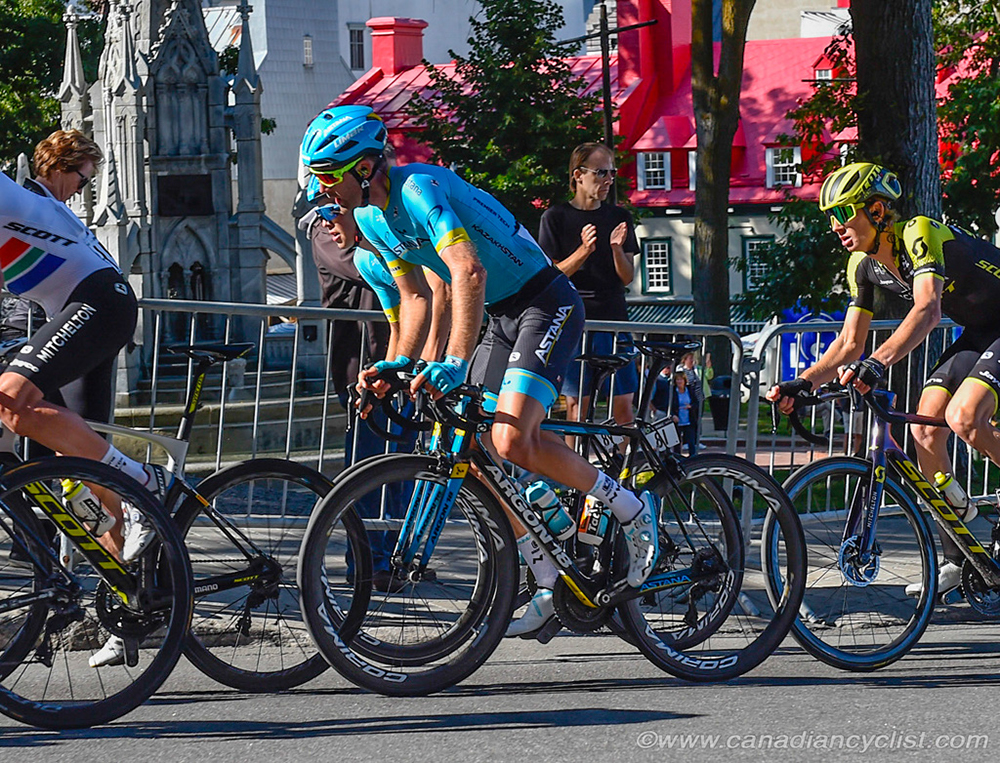 The rider told Quebec news service Sportcom that he has no syptoms. "That's the good news," he admits. "We'll see how it goes, but so far I feel completely normal and everything is fine on my side. So, I'm not a professional cyclist today, but I have no idea [how I got] COVID-19 and I'm going on with my life."

Houle is self-isolating in his apartment. "I've had my groceries delivered for the week and we'll follow protocol. If all goes well, I should be able to resume my daily life over the next few days, having taken another test and it is negative."

In addition to Lombardy, Houle was scheduled to race the Tour d'Emilie next week, but will not be able to start that race. "It's best to take it easy and protect myself first, even if I don't have any symptoms. My priority is for me to be healthy and I will take this opportunity to rest. Life has given me rest."

In addition to the nasopharyngeal test, Houle will have blood tests to determine if he has indeed contracted the coronavirus, based on the presence or absence of antibodies. Hugo Houle is the first member of the Astana squad to test positive and does not want to take the risk of infecting his teammates.