November 14/20 17:53 pm - Ryan Anderson Interview - No Regrets After 13 Years

Posted by Editoress on 11/14/20

Canadian road pro Ryan Anderson announced his retirement last week after 13 years in the pro peloton. Beginning in 2008 with Symmetrics, Ryan also raced in North America and Europe for Kelly Benefit Strategies, Spidertech, Optum, Direct Energie and Rally, as well as representing Canada at world championships and numerous events. He raced in one Grand Tour - the 2016 Vuelta a Espana, as well as at Paris-Roubaix, Amstel Gold, Fleche Wallonne and the Tour of Flanders. While he was still with Rally for this pandemic-shortened season, Ryan did not race in 2020 after seriously breaking his leg in the off-season after the 2019 racing year.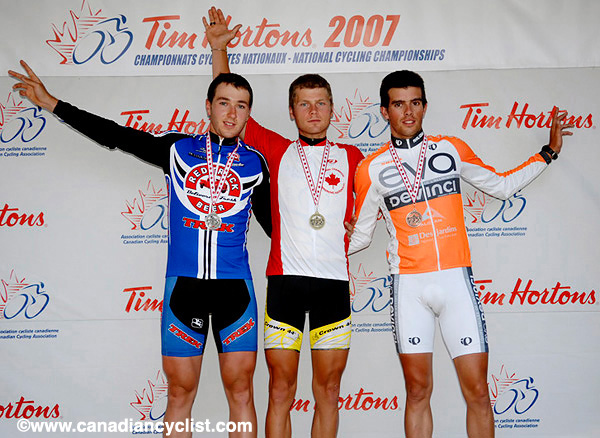 2007 Road Nationals, 2nd U23
Canadian Cyclist: So this is it - you are retiring as a pro road racer. What made you decide to do this?

Ryan Anderson: Yes, it's true. I think it is a lot of things, but I kind of knew that I wasn't going to race very much longer, and then I had the injury. I broke my leg last Fall, and then with COVID this year ... spending the whole year at home; I kind of got used to that.

The team is going in a different direction; they need guys with work permits that are going to be in Europe, and going over there for 6-7 months is not something I really want to do anymore; making that much of a commitment.

That was part of it, and the other part ... I've built my career around really being able to push and sprint at the finishes and now ... I think I have too much fear of crashing. I look at it now more as it's not a matter of If, but a matter of When.

All that stuff was on my mind, so I think that was all playing into it.

CC: There aren't that many Canadian riders that have had a career that has allowed them to race as a pro in Europe at the World Tour level, but you have.

RA: I feel very fortunate for everything that has worked out for me and everything that I have been able to experience. One thing I didn't do was that I didn't do the Tour. But I knew that door was closing when I left Direct Energie. So I didn't really know what was left for me to do, that would get me really excited anymore. But I wouldn't change anything to the way I did things.

Just thinking back now ... with [Steve] Bauer's program [Spidertech] and Symmetrics, a lot of different teams. The time at [French team] Direct Energie was a crazy different experience ... and now Rally's few years in Europe ... it's been a crazy journey, but I've enjoyed it all.

CC: From your perspective, what events, or results, or experiences stick in your mind. When I talk to riders, it's not always a big win, so for you what are the things that stick in your mind?

RA: I think it's funny for me - when I got into cycling I really didn't know much about professional cycling at all. I remember the first time I did Tour de l'Avenir as an Under-23 [2007 - he finished 60th overall with the national team], I was racing on the Red Truck amateur team at the time and Christian [Meier] was a team mate, Keven Lacombe, David Boily ... all these guys knew more about it then I did - I had no idea of how important this race was in the grand scheme of young riders trying to get nice contracts in Europe.

So, when I look [back] at races now - the ones that I did, the ones I finished well in - it's like ... 'Oh, that was actually an important race in the calendar'. One that sticks out to me is De Brabantse Pijl - it's one week before Amstel Gold. One of the years I did well in it, I was 11th, I think [2012 with Spidertech]. It was pouring rain, [Thomas] Voeckler won solo and I was sprinting with [Michael] Matthews and Philippe Gilbert. Matthews was 10th, I was 11th and Gilbert 12th ... looking back now, that was a pretty cool race and those guys were riding well, so I knew I was riding well.

From a performance perspective my best year was 2013. I was on the podium in Elk Grove [second overall, top-3 all stages], sprinting with [Elia] Viviani and in Colorado [USA Pro Challenge] I was sprinting with [Peter] Sagan and on the podium with him [second to Sagan in Stage 7 and third to him in Stage 3]. That was probably the best that I had ever been riding, and was what helped get me to racing with Direct Energie.

CC: Regrets?

RA: I don't have too many regrets. I think it's always 'what could have been'. I would say that I raced conservatively in sprints, if I look back, so maybe if I had gone earlier in this situation or that situation ... because I had a lot of second places. What if [I had won] one of those; it might have changed things a bit for me. But that's all 'what ifs'.

It's not easy to survive and make your way to a team in Europe, so for all the knowledge and advice I received along the way, I think I don't have too many regrets.

CC: What would you say to riders who trying to get to the top level, get to Europe - what are some of the things that you think they should be aware of or do?

RA: It's kind of hard to say ... from when I started times were different, and it was different again when Svein [Tuft] was doing it, and now you look at [James] Piccoli's route ... everyone has a different route, but everyone has the same grit.

You have to fight; there's going to be way more hard times, when it could just be easier to give up then just keep fighting to try and do it. It was just my dream, and I just kept going at it. I had no Plan B, I was going to make it and that was it. I think that if you want to commit to road cycling, it's an extremely hard sport; hard as a Canadian to get into Europe and do it all, so you have to just really keep fighting if that's what you want.

You also need to read the situation, because young guys now will have different challenges then I had. Everyone is going to have challenges. You definitely need to be thinking outside the box, looking at what's going on around you, what the team situations are like and trying to adapt to that situation, plus put in the work. It's not just about the riding and the training plan; cycling's a big business too, so you've got to look outside the box for all the opportunities that might play into it.

CC: A number of Canadian riders - like Jake Erker, Zach Bell and Eric Wohlberg - have moved into team management. Is that something that you're looking to do?

RA: I talked with Charles [Aaron], the owner of the team [Rally] yesterday, and we had a debrief; we've worked together, on and off, for a long time - 2009 was the first time I came onto his team. Charles and I have a great relationship and I have a lot of respect for him. He was a good boss ... the guy never missed a pay cheque, and in cycling that can be hard to find!

So, I've kept it open-ended and I hope at some point if they have something that they think that I can be good at .... I'm still very passionate about cycling, so we'll see what happens. But right now, in the immediate future, I'm not going to be working for a team, but I'm not going to say never.

CC: So what are you going to be doing?

RA: That's a good question! Literally, all year I was preparing to go back and race in Europe and I've just been focussing on that. This is all, obviously, a pretty big life change for me, and I'm fortunate that I've met tons of people and cycling has been great to me. So I'm trying to take my time and see where I want to put my energy. I'm sure it will change a few times over the next few years, but I'm not really stressed. I'm in a good spot right now, where I can sit back and find out where I want to put my energy. I'm very confident that once I put my energy towards it, I'll be working well in whatever I'm doing. I'm not in a spot where I have to take the first thing that comes along if that's not going to get my motor going.

CC: The team release said you were going to be trying gravel and mountain bike riding. Are you thinking about racing? Gravel is getting pretty big now.

RA: I think more I just want to try it out. BC Bike Race, for instance - I've always wanted to do the BC Bike Race; it's just always conflicted with [races like] Gastown. But next year, for instance, it's not going to be a conflict, so it's probably something I'm going to try to do. I plan on training just so I can make Geoff [Kabush] suffer at BC Bike Race! Is that career path? I don't know about that, but it's definitely going to be something fun I want to do, and in the short term I'm looking at gravel events in the same way. There's some cool events coming up and I still love riding my bike; I went out for a rip on the gravel bike this morning with friends, and it's just riding ... and that makes me happy. So right now I'm going to just keep doing that and see what happens.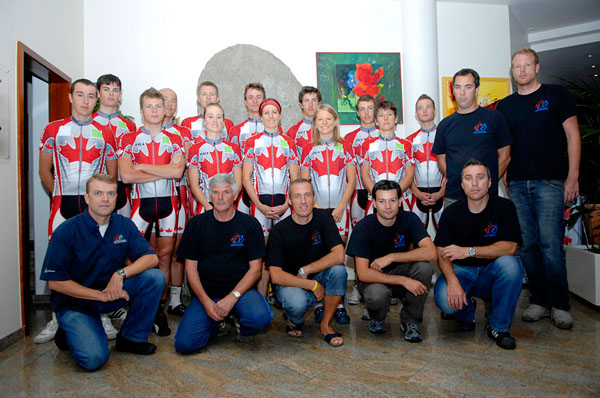 Member of Team Canada at 2007 Road Worlds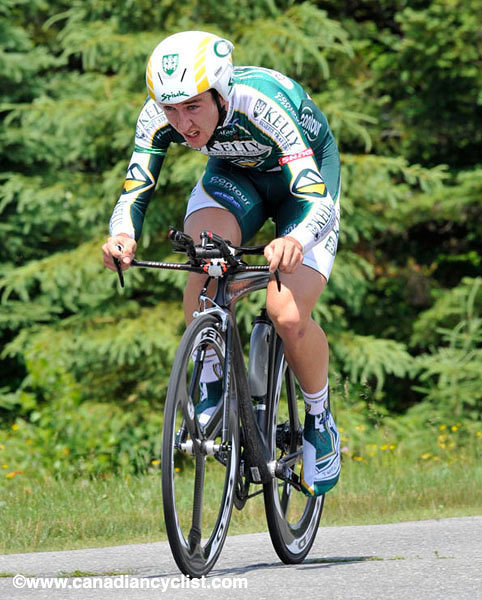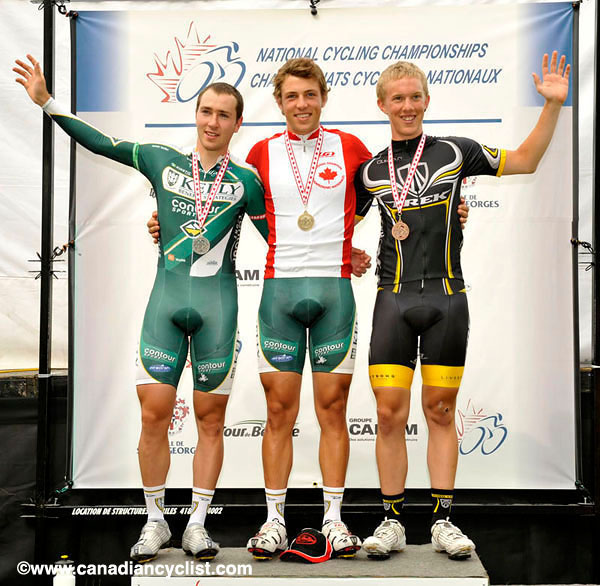 2009, 2nd U23 ITT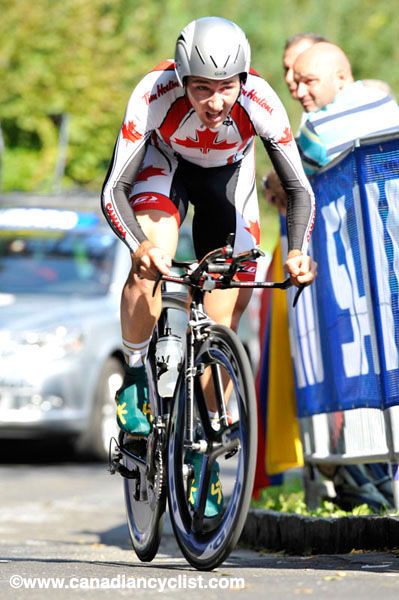 2009 Road Worlds Championships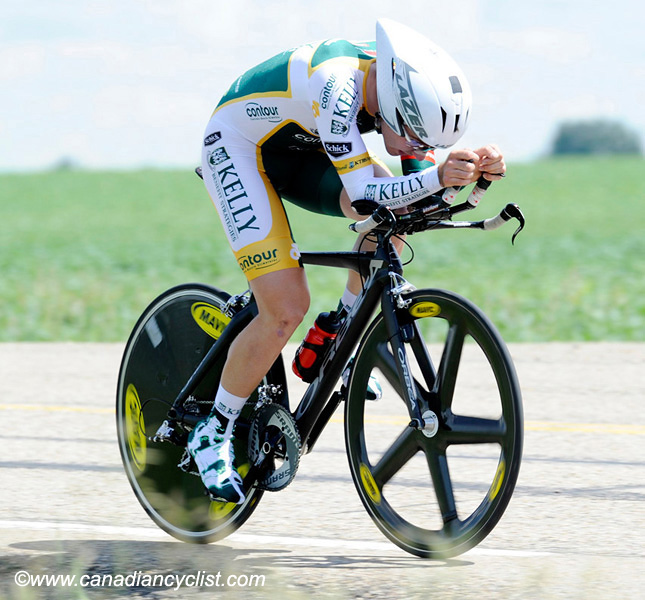 2010 Road Nationals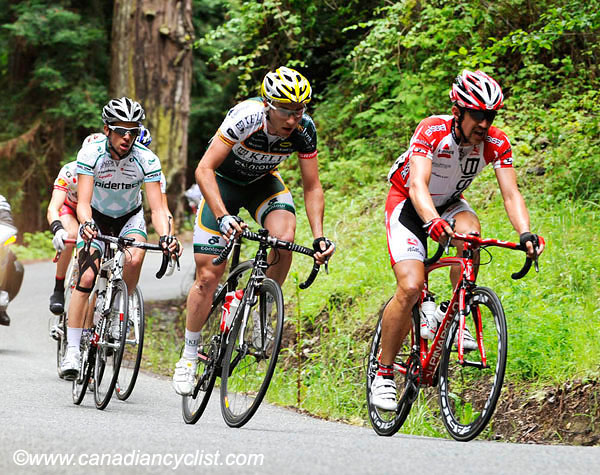 In the break, stage 3 of 2010 ATOC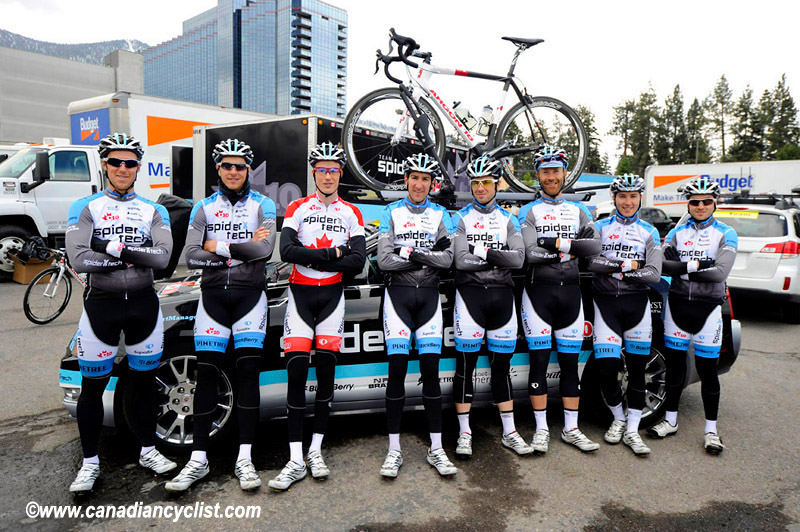 2011 Spidertech at Tour of California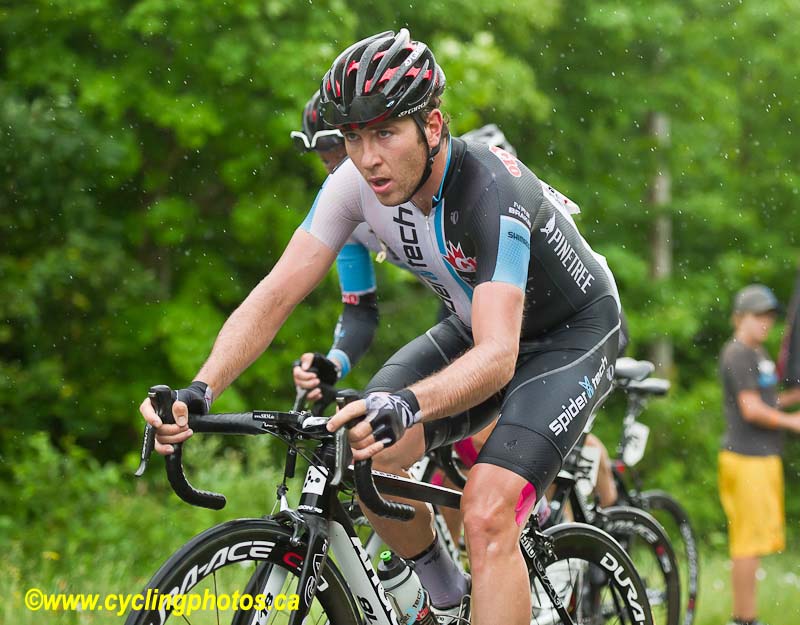 2012 Road Nationals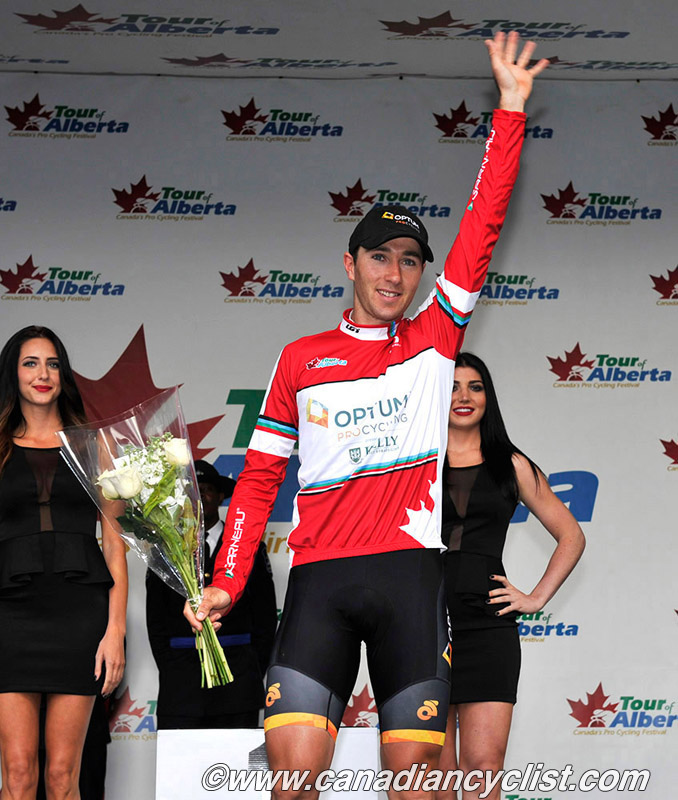 2013 Tour of Alberta: Top Canadian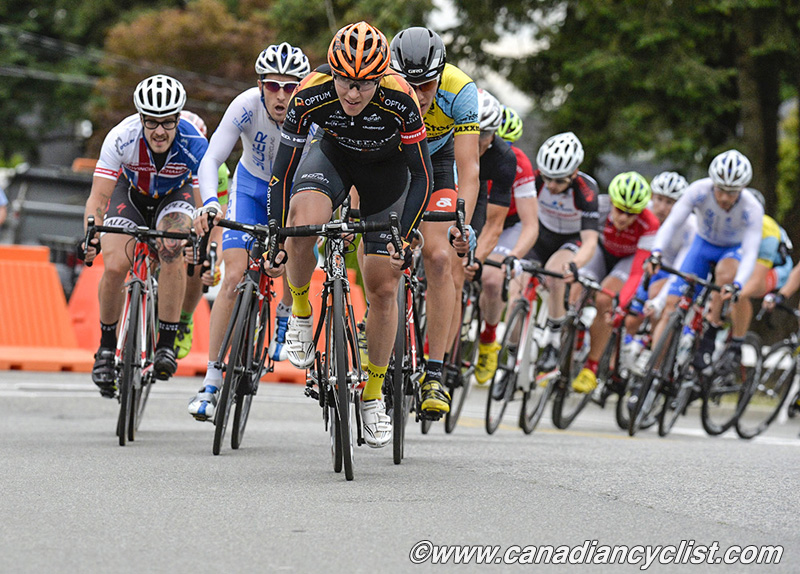 2014 Tour de Delta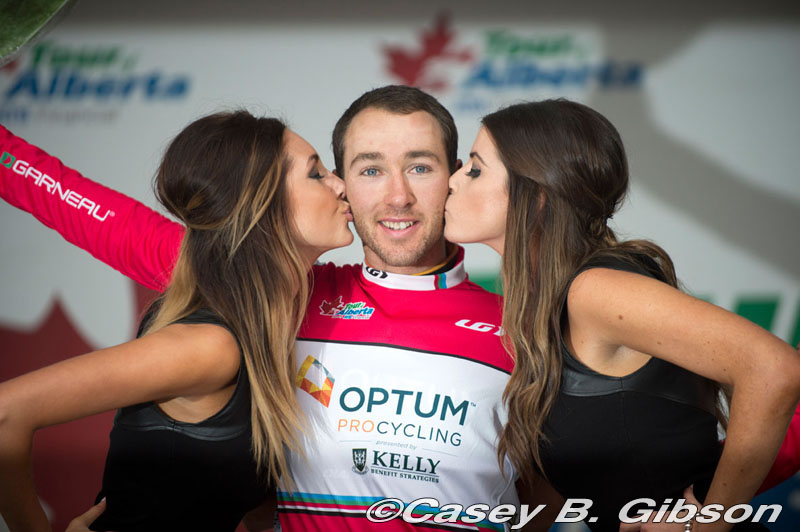 2014 Tour of Alberta: Top Canadian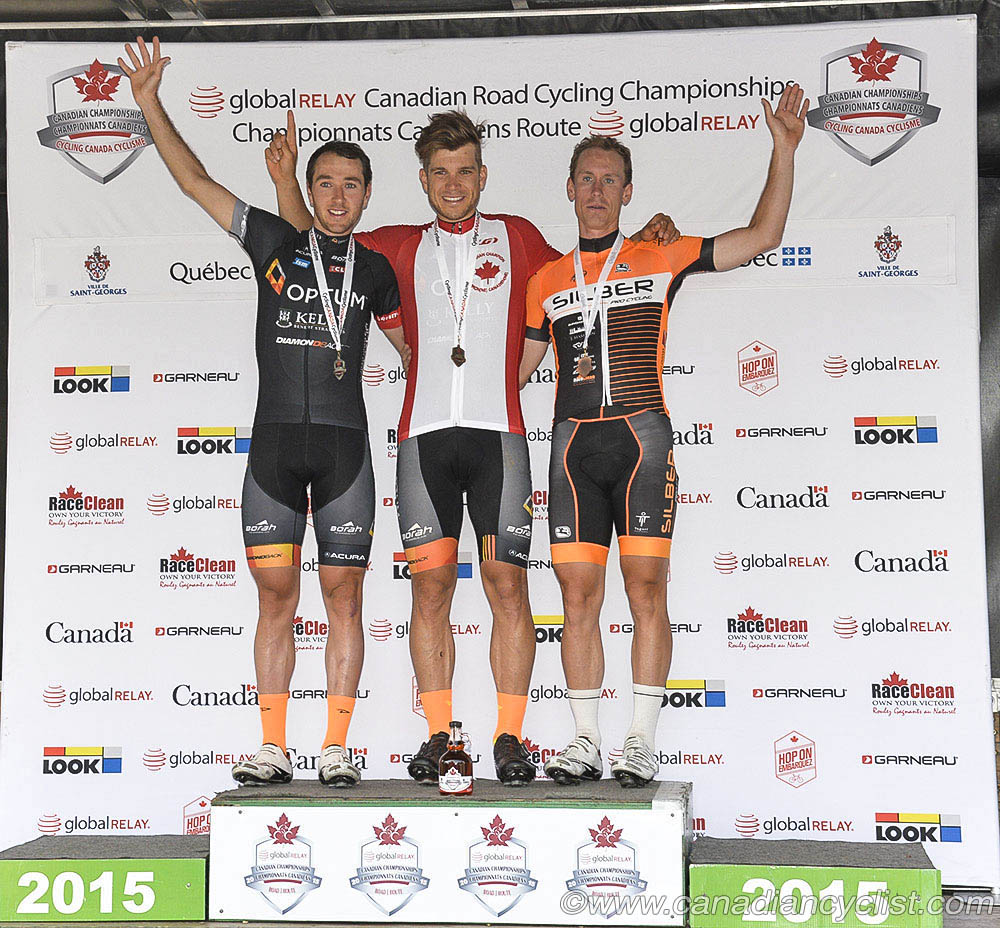 2015 Road Nationals: 2nd Men's Road Race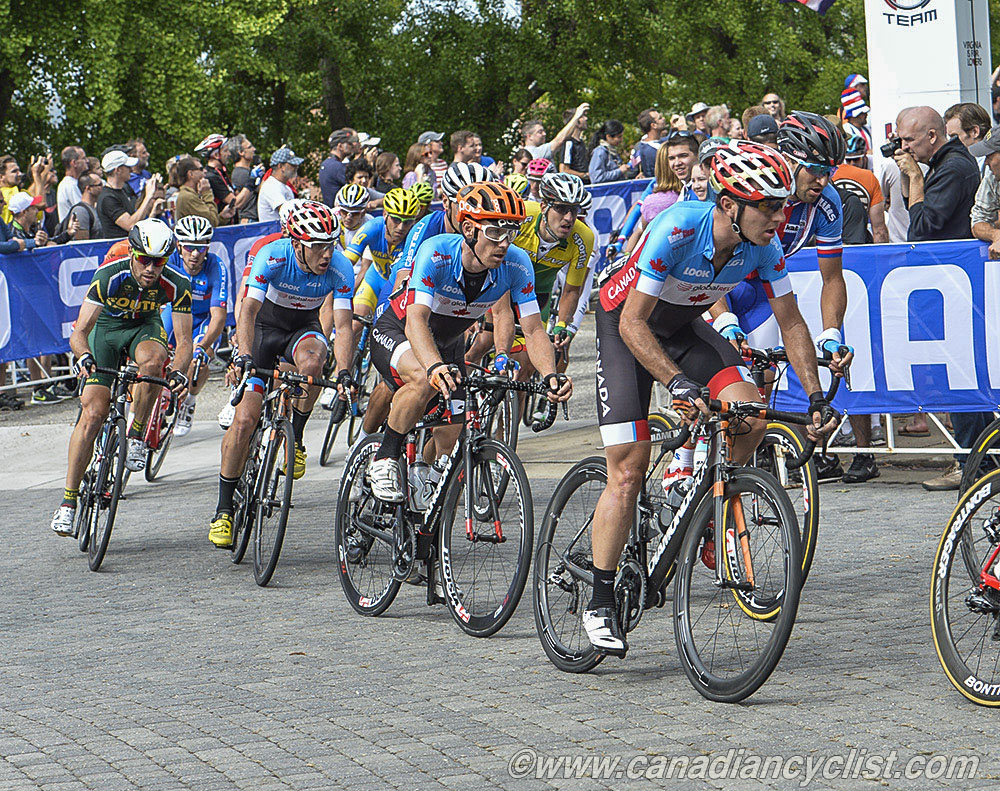 Representing Canada at the 2015 Road World Championships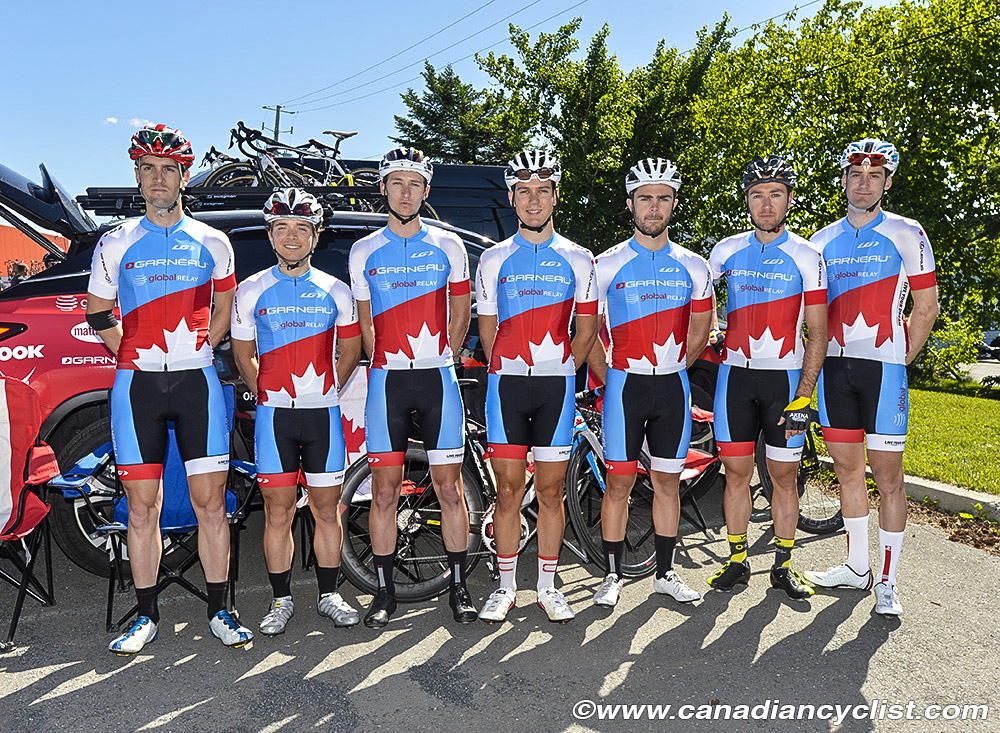 Member of Team Canada at 2016 Tour de Beauce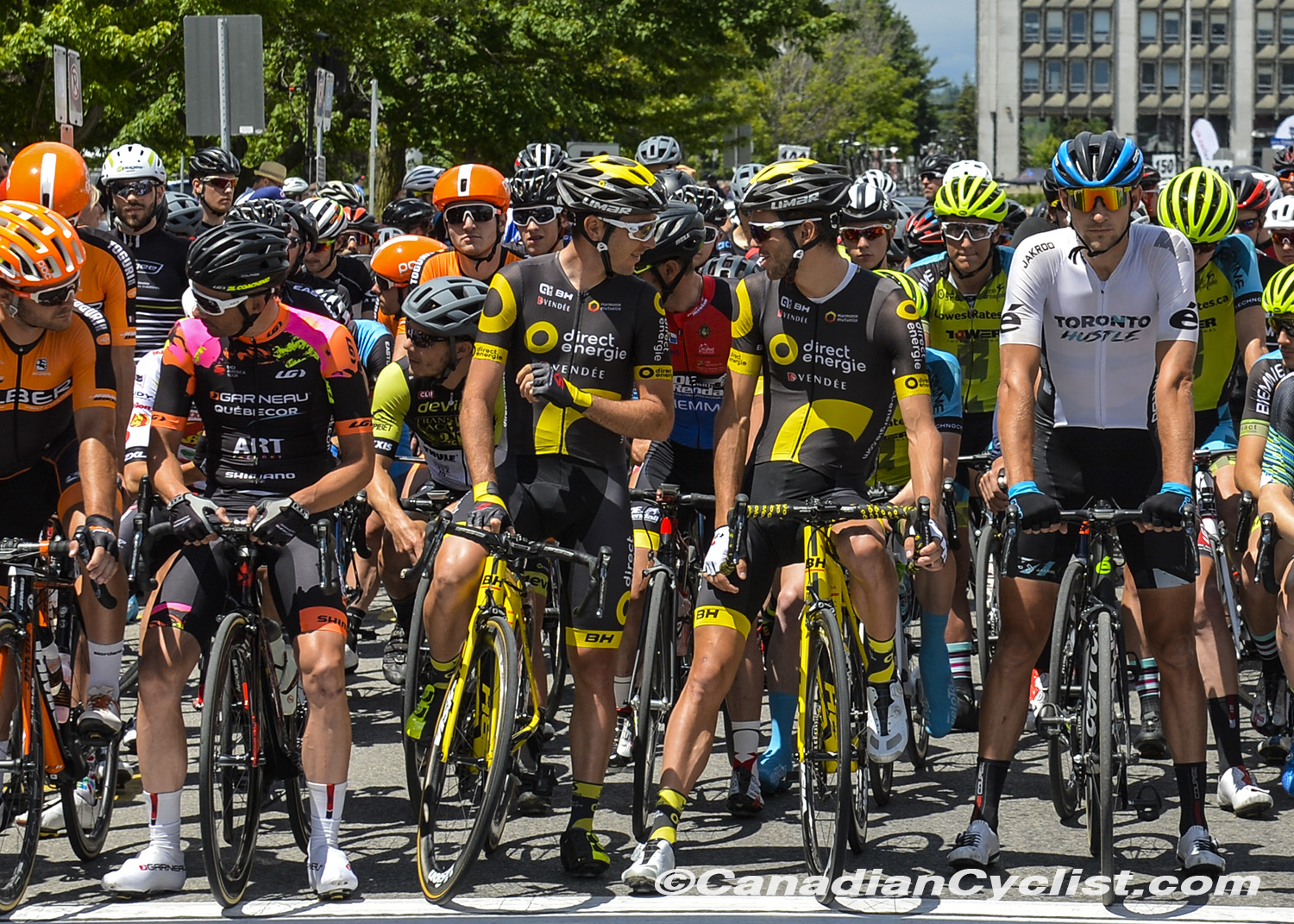 2017 Road Nationals, riding for Direct Energie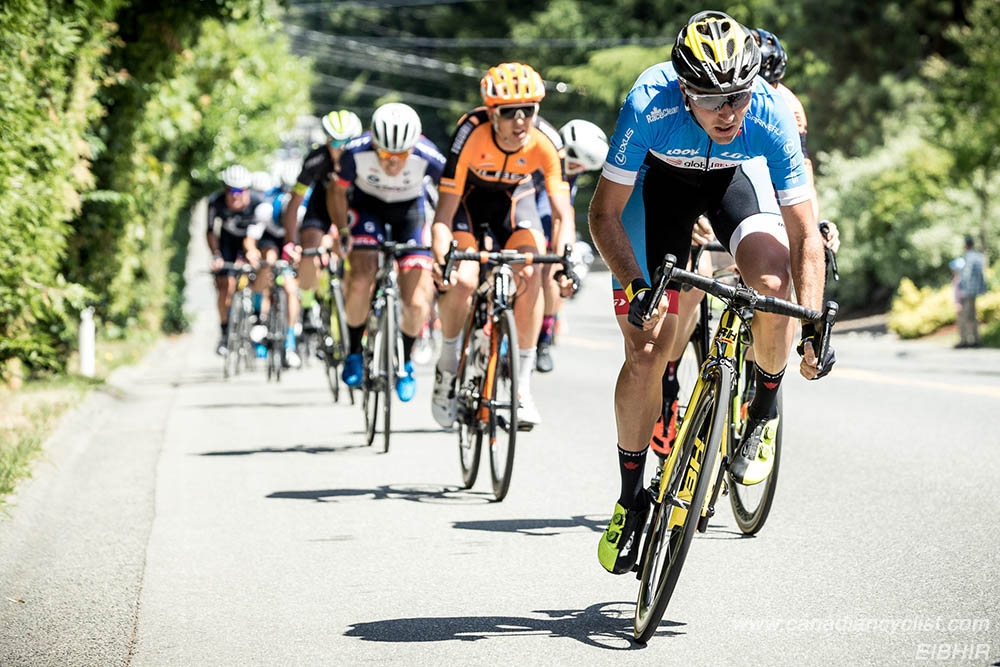 2017 Delta RR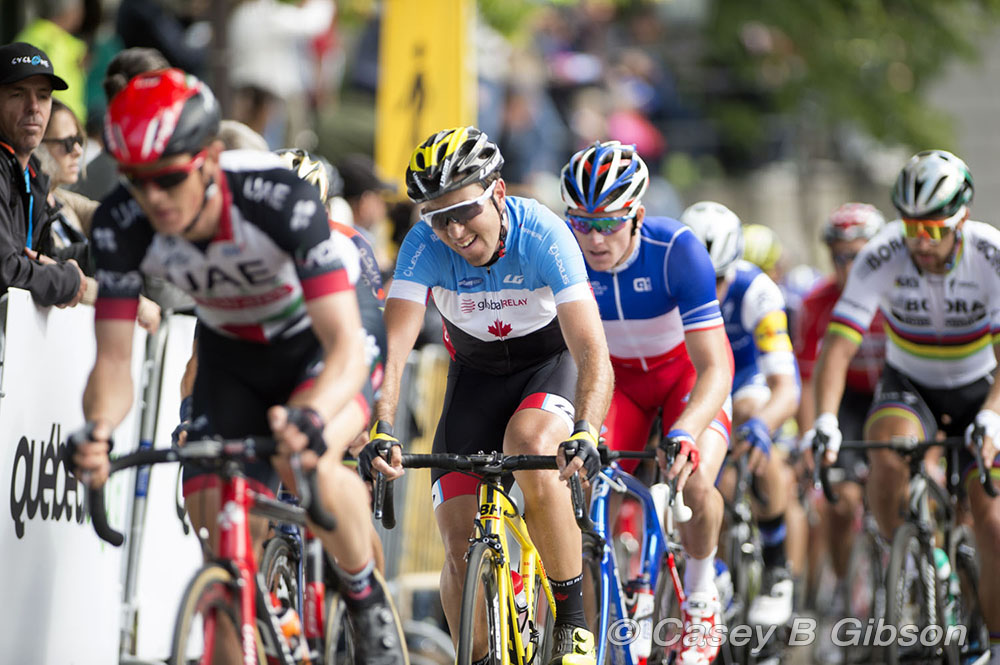 Member of Team Canada 2017 GPCQM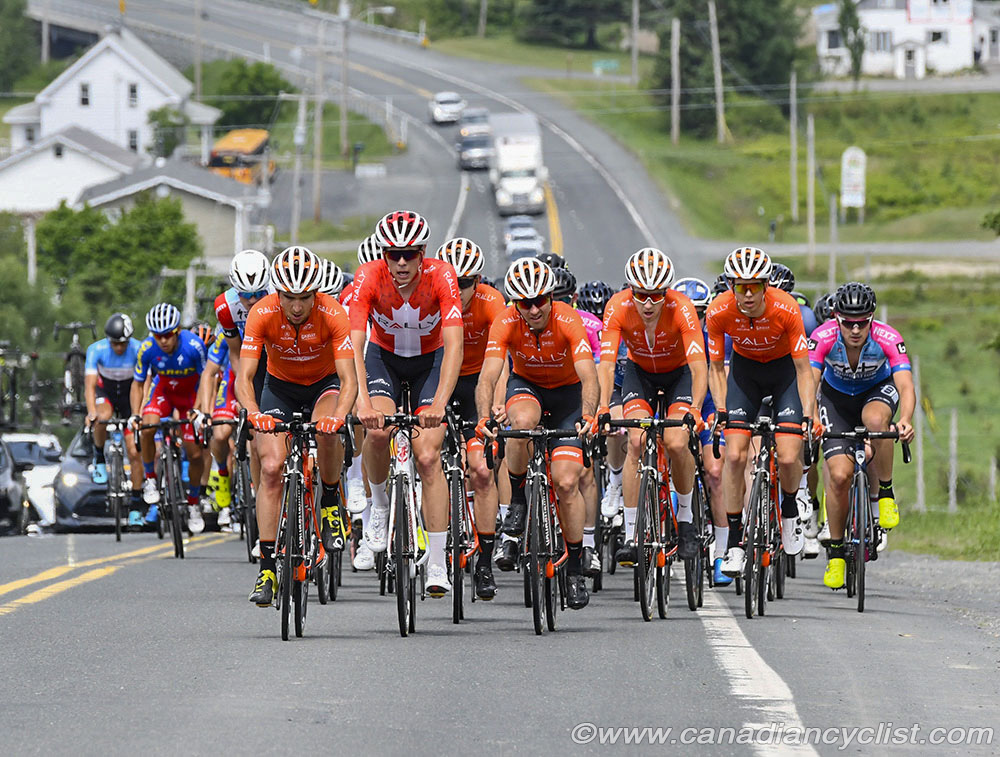 2018 Tour de Beauce with Team Rally (Anderson middle)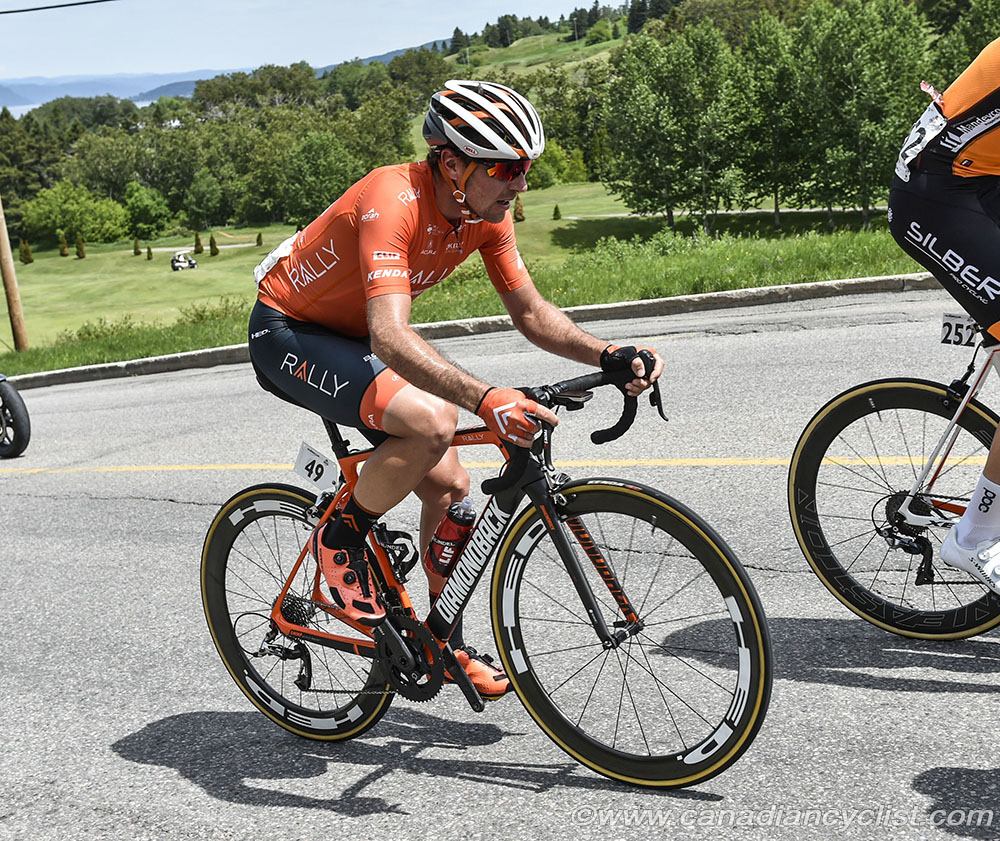 2018 Road Nationals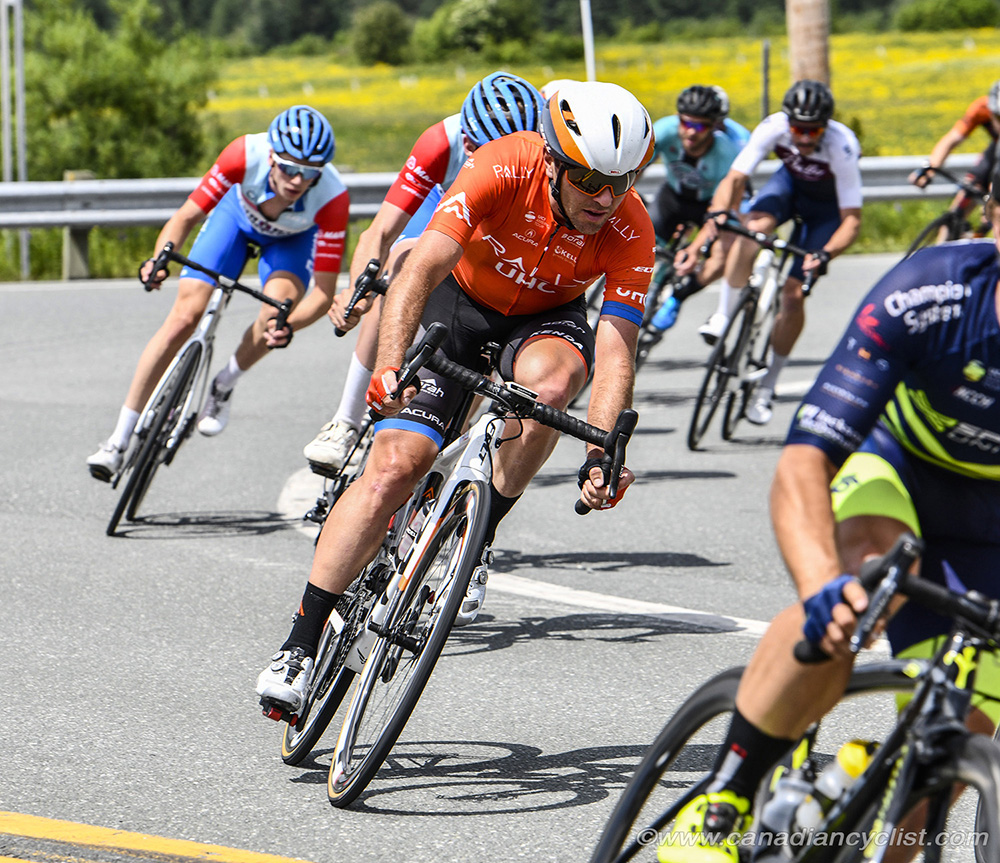 2019 Tour de Beauce