November 18/20 11:12 am - Cycling Canada Picks 47 Riders for 2021 NextGen Program

Posted by Editoress on 11/18/20

Cycling Canada has announced the names of the 47 athletes who were selected to join the BMX, Mountain Bike, Para-cycling and Track NextGen programs for the 2021 season. Selected athletes will be working with Cycling Canada's NextGen coaches, as well as coaches from across the country including former Olympians Tory Nyhaug, Joe Veloce and Tanya Dubnicoff.

"I am excited by the depth of talent we have across all cycling disciplines looking to the Paris 2024 Olympic and Paralympic Games and beyond," said Jenny Trew, Cycling Canada's NextGen Lead Coach. "As we start this quad with enhanced NextGen programs, we are already setting considerable goals with the aim of achieving medal success in Paris. Our athletes, coaches and staff are excited and motivated for the opportunities that lie ahead."

In addition to its NextGen programs, Cycling Canada will be launching a new coaching program for road athletes, providing them with the opportunity to be trained by National Team coaches. Four athletes will be entering the pilot version of the program, with the goal of expanding the program in the coming years.
Full list posted below photos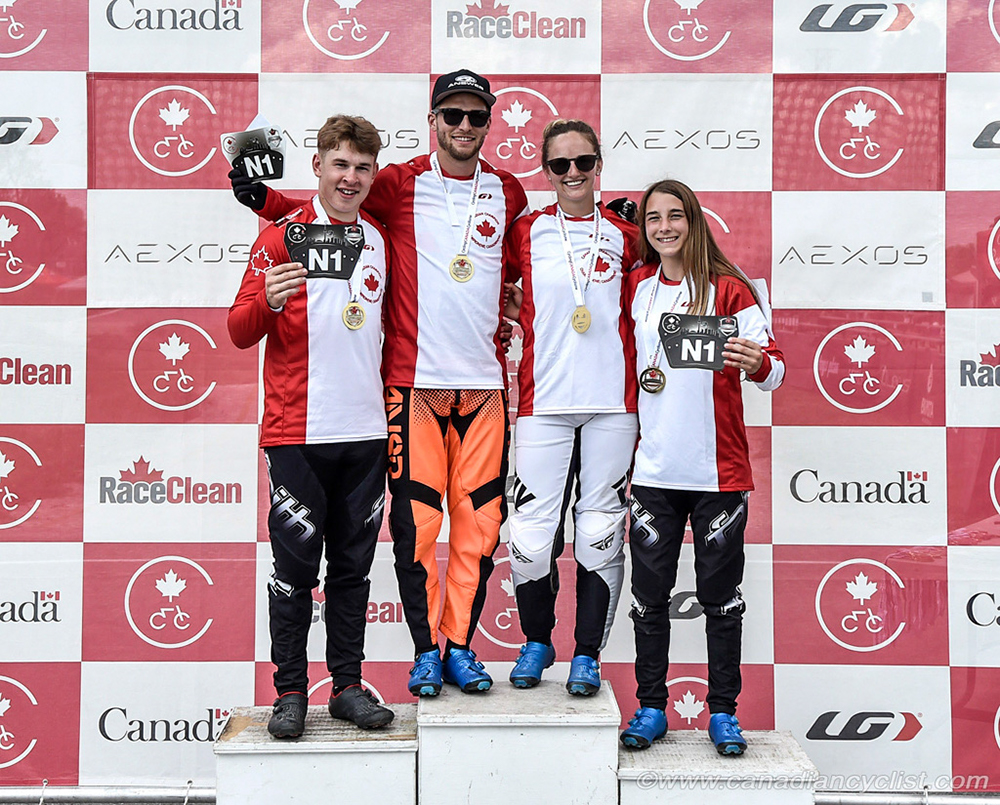 Molly Simpson: BMX (far right)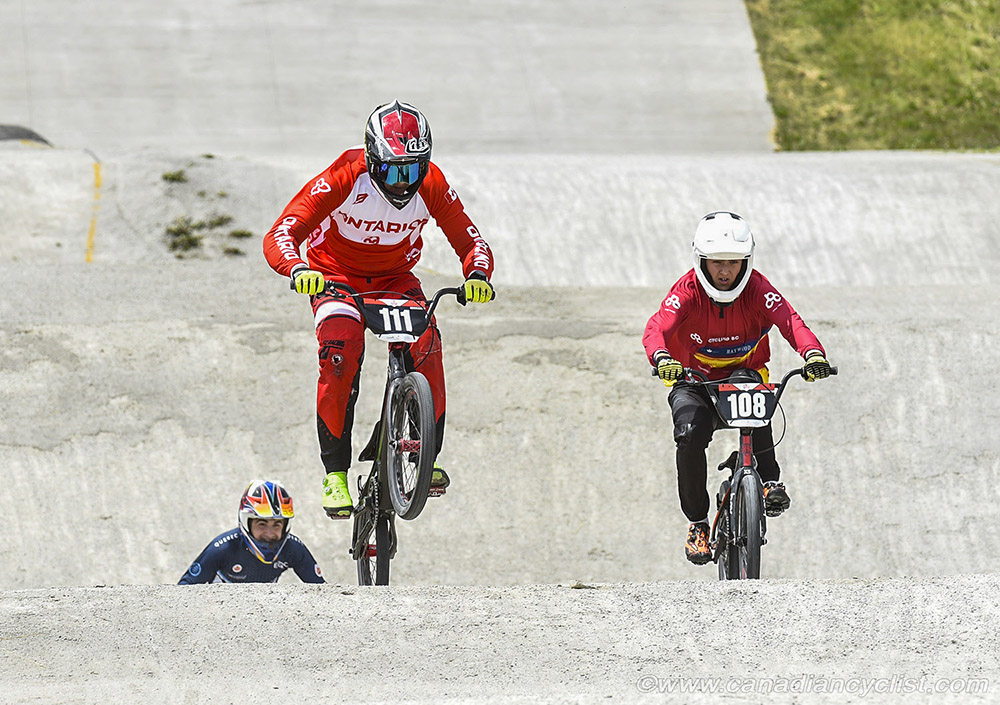 James Hedgcock: BMX (#111)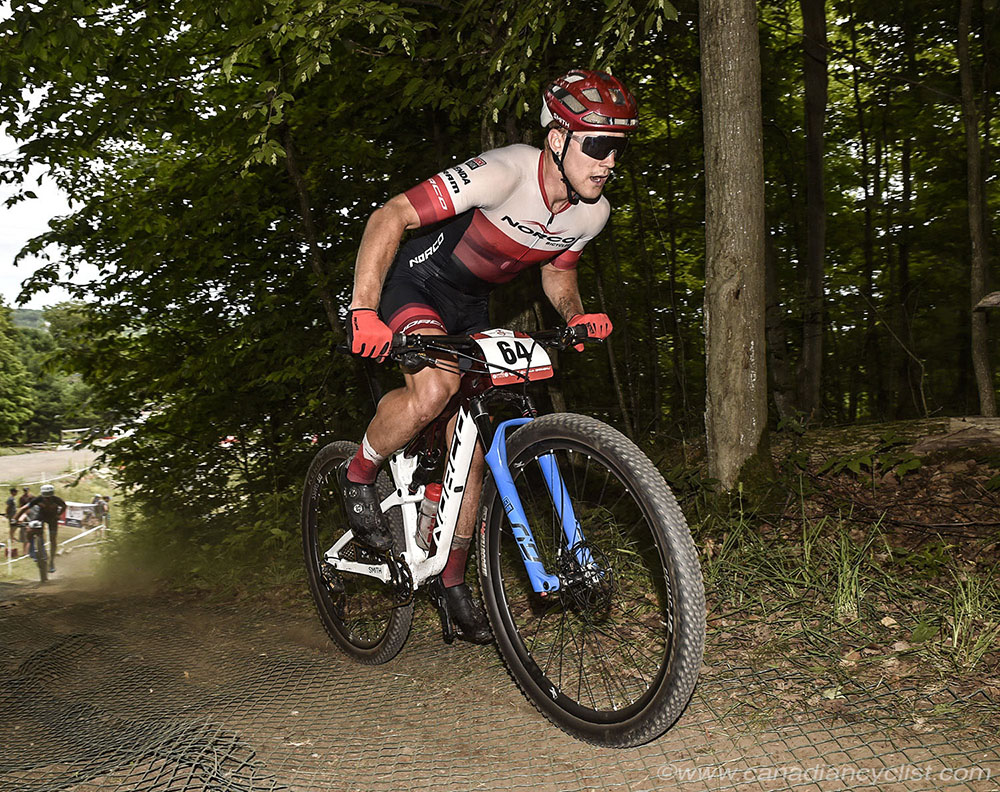 Quinton Disera: MTB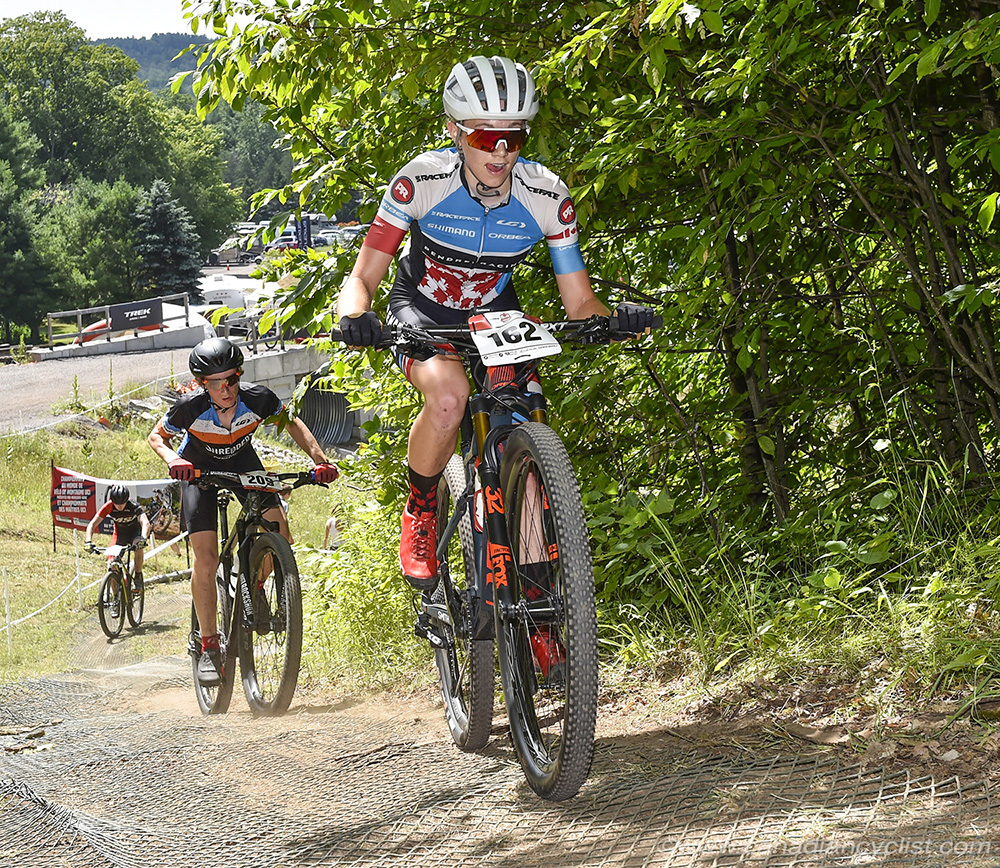 Emilly Johnston: MTB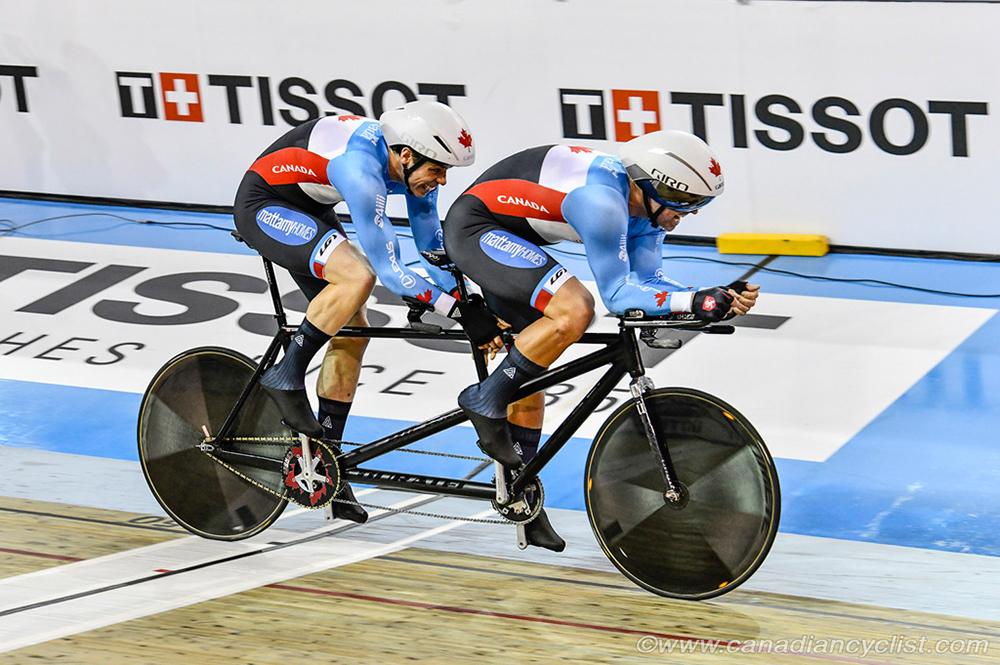 Lowell Taylor & Ed Veal: Para-cycling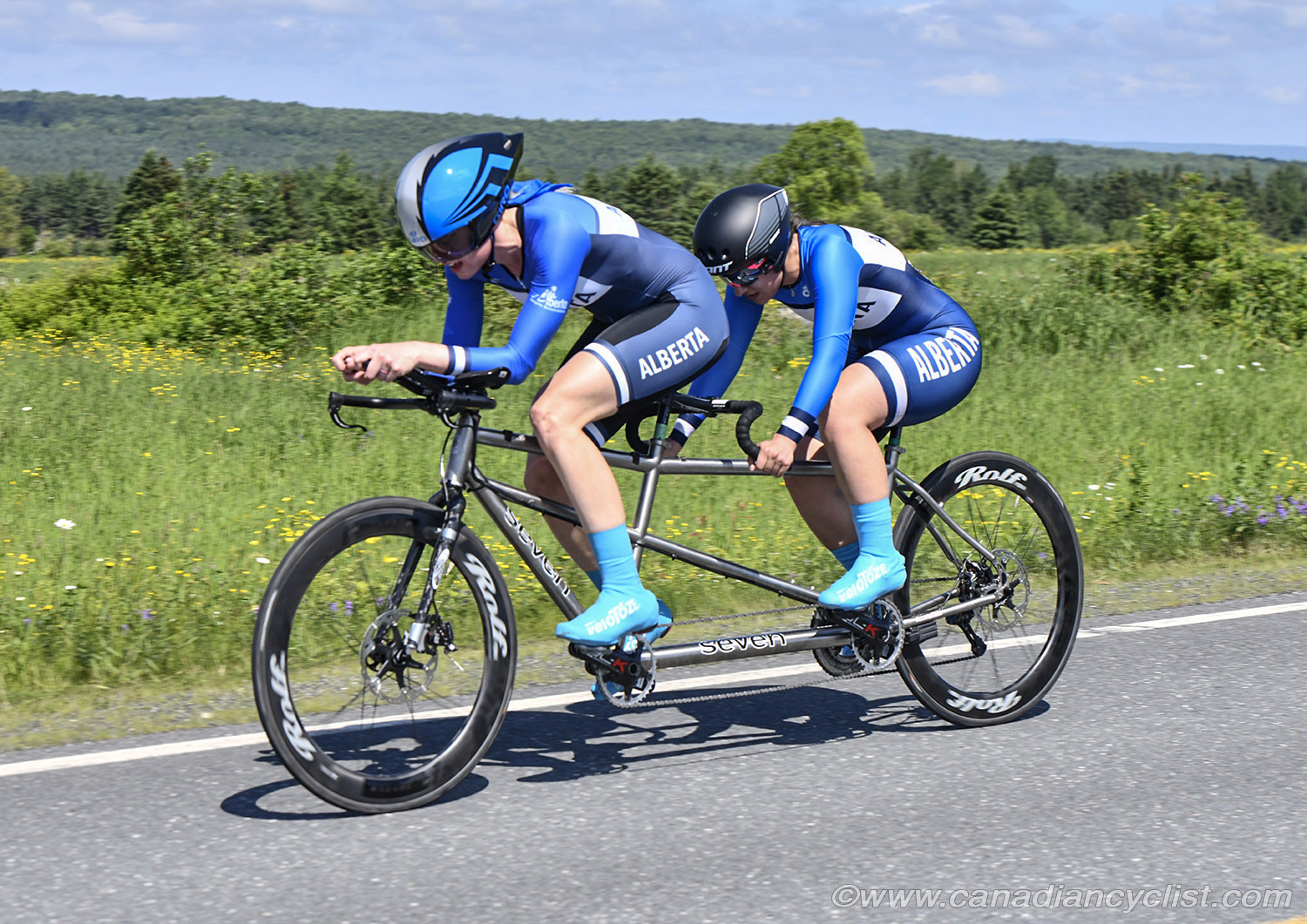 Carla Shibley & Meghan Brown: Para-cycling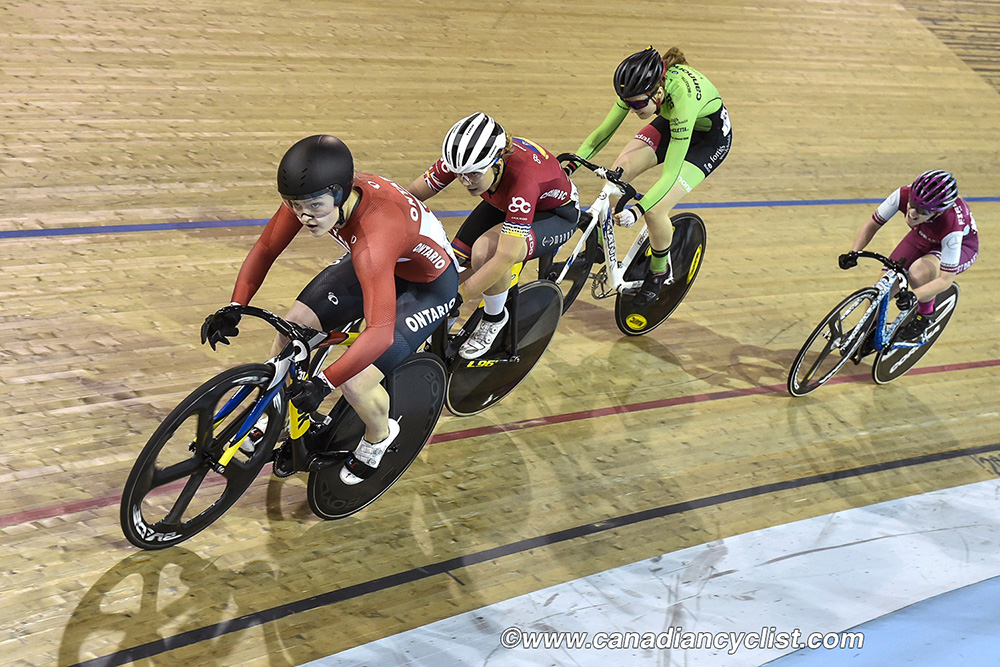 Madison Dempster: Track – Sprint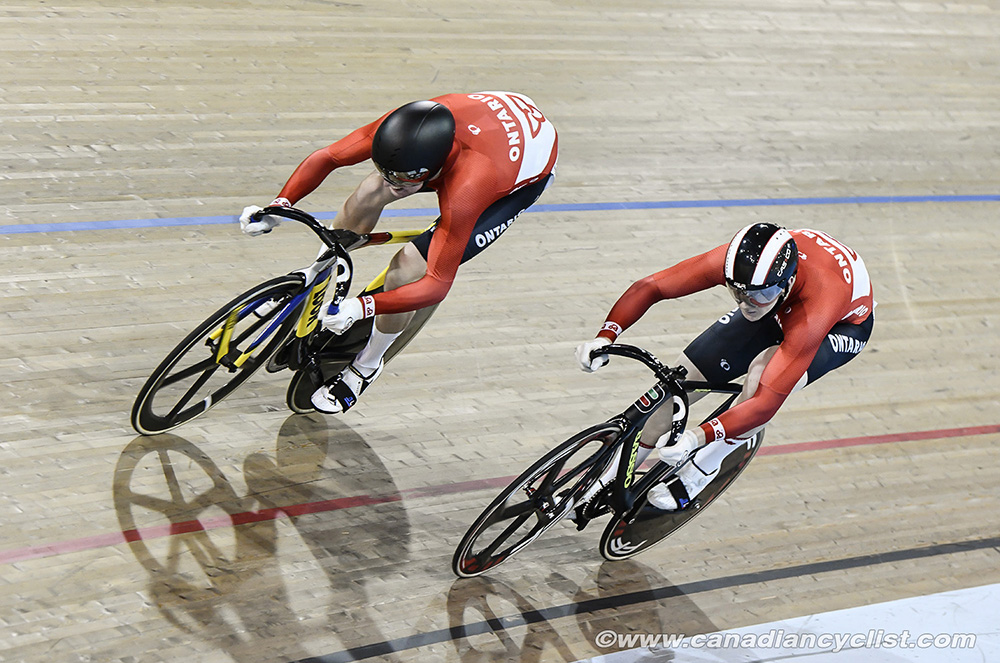 Andrew Scott and James Hedgcock: Track – Sprint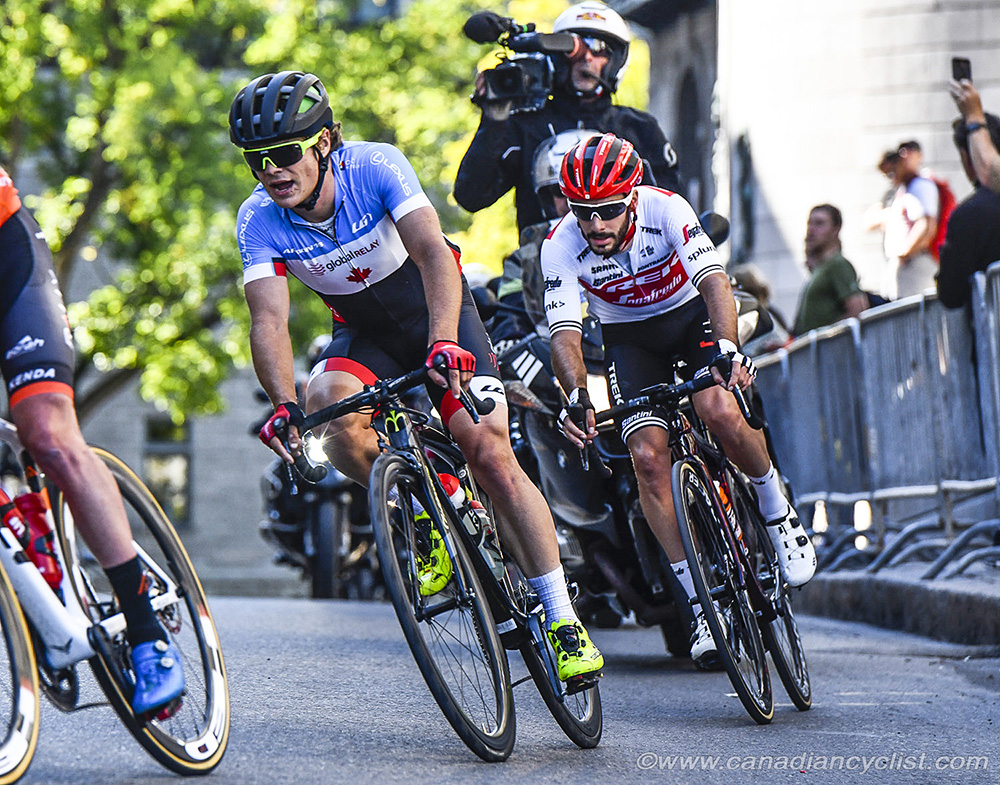 Evan Burtnik: Men's Track Endurance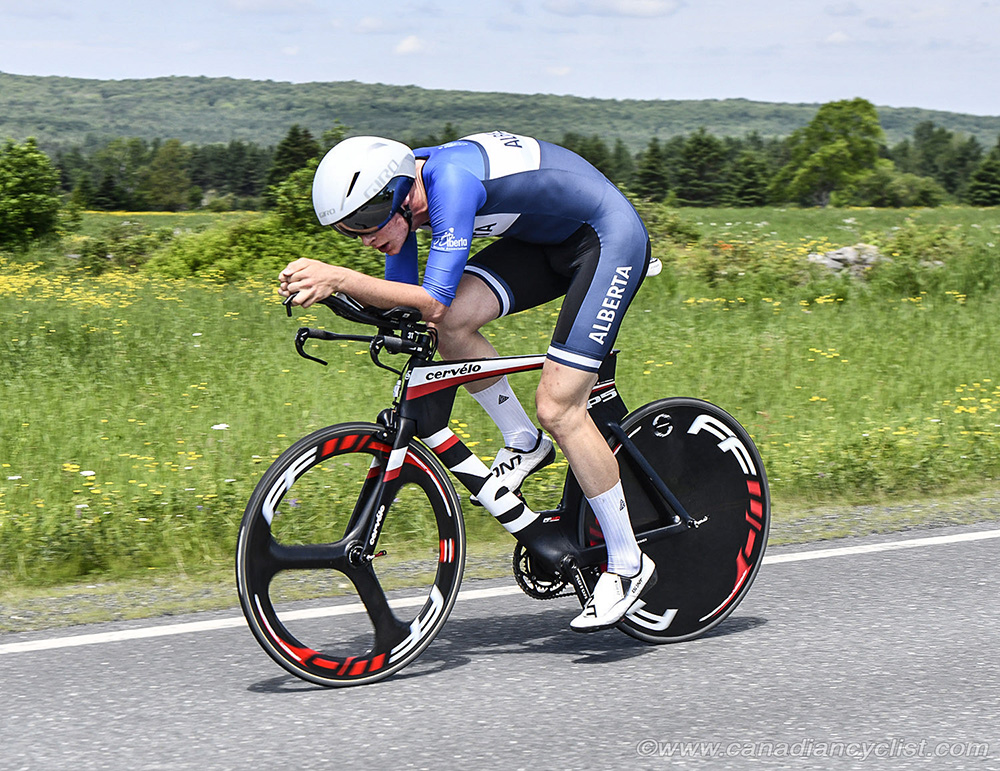 Jackson Kinniburgh: Men's Track Endurance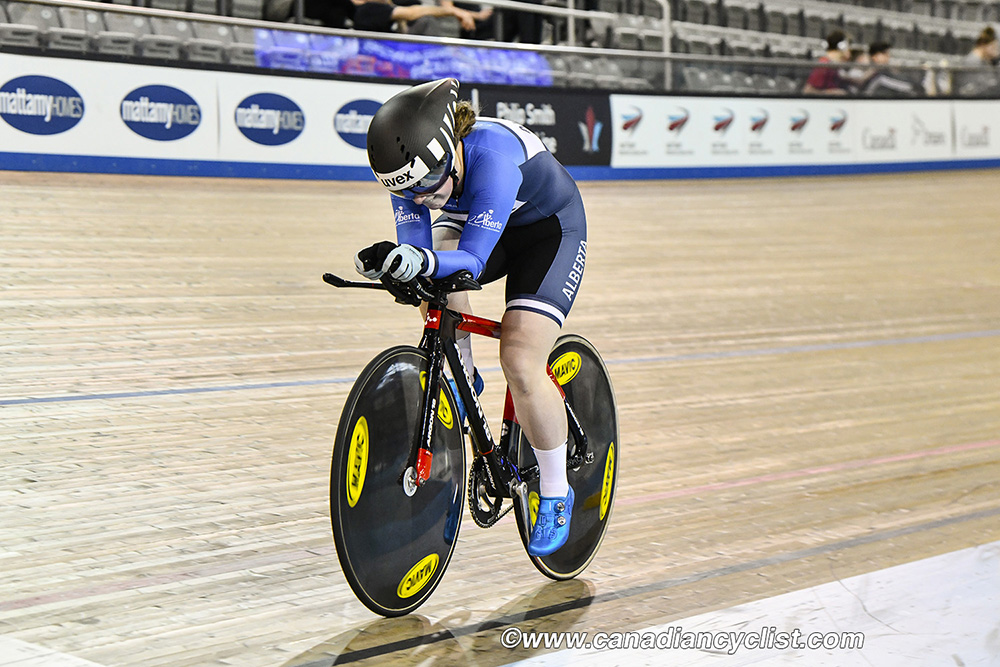 Ngaire Barraclough: Women's Track Endurance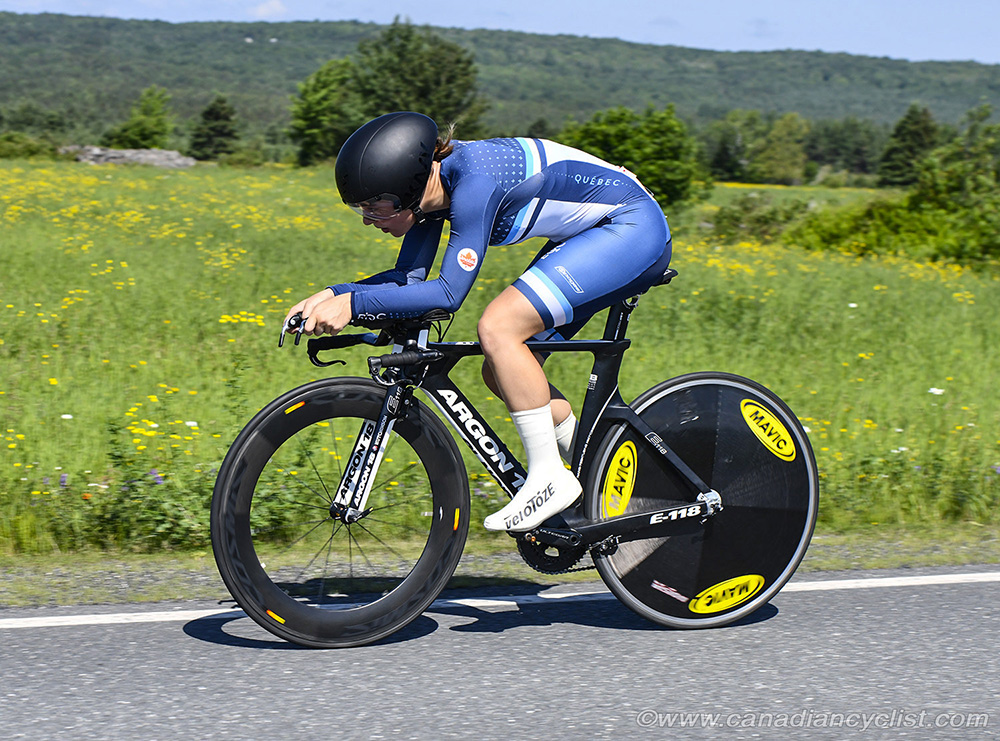 Adele Desgagnes: Women's Track Endurance
BMX

James Hedgcock - Ancaster, ON [Coach - Brendan Arnold, Team - Milton BMX]
Curtis Krey - Etobicoke, ON [Coach - Brendan Arnold, Team - Milton BMX]
Carson Kowaski - Red Deer, AB [Coach - Tory Nyhaug, Team - Red Deer BMX]
Riley Lavorato - Lethbridge, AB [Coach - Brendan Arnold, Team - Lethbridge BMX]
Teigen Pascual - Squamish, BC [Coach - Arielle Martin, Team - Squamish BMX]
Molly Simpson - Red Deer, AB [Coach - Adam Muys, Team - Red Deer BMX]
Ryan Tougas - Pitt Meadows, BC [Coach - Adam Muys, Team - Ridge Meadows BMX]

Mountain Bike

Raphaël Auclair - Lac-Beauport, QC [Coach - Jeff Ain, Team - Pivot Cycles - OTE]
Quinton Disera - Barrie, ON [Coach - Jeff Ain, Team - Norco Factory Team]
Emilly Johnston - Comox, BC [Coach - Jeff Ain, Team - Pendrel Racing]
Dylan Kerr - Barrie, ON [Coach - Jeff Ain, Team - Angry Johnny's]
Jérémie La Grenade - Gatineau, QC [Coach - Jeff Ain, Team - Ride with Rendall]
Juliette Tétreault - Val-des-Monts, QC [Coach - Jeff Ain, Team - Ride with Rendall]
Roxane Vermette - Saint-Ferréol-les-Neiges, QC [Coach - Jeff Ain, Team - Vélo Club MSA]
Carter Woods - Cumberland, BC [Coach - Jeff Ain, Team - Norco Factory Team]

Para-cycling

Louis-Albert Corriveau-Jolin - Quebec City, QC [Coach - Eric Van Den Eynde]
Joey Desjardins - Hawkesbury, ON [Coach - Sébastien Travers]
Kara Douville - Calgary, AB [Coach - Phil Abbott]
Matthew Kinnie - Moncton, NB [Coach - Guillaume Plourde]
Michael Shetler - Kirkland, QC [Coach - James Jacek-Côté]
Carla Shibley & Meghan Brown (pilot) - Calgary, AB [Coach - Phil Abbott]
Lowell Taylor & Ed Veal (pilot) - Lethbridge, AB [Coach - Phil Abbott]

Track - Sprint

Jackie Boyle - Toronto, ON [Coach - Dave Jack]
Madison Dempster - Milton, ON [Coach - Jenny Trew, Team - Midweek Cycling]
Ryan Dodyk - Edmonton, ON [Coach - Alex Ongaro, Team - Juventus Cycling Club]
James Hedgcock - Ancaster, ON [Coach - Brendan Arnold, Team - Madonna Wheelers Cycling Club]
Andrew Scott - Oakville, ON [Coach - Joe Veloce]
Gavin Thomas - Calgary, AB [Coach - Tanya Dubnicoff, Team - Cyclemeisters/Bow Cycle]

Men's Track Endurance

Evan Burtnik - Edmonton, ON [Coach - Jenny Trew, Team - XSpeed United]
Chris Ernst - Kitchener, ON [Coach - Jenny Trew, Team - XSpeed United]
Amiel Flett-Brown - Vancouver, BC [Coach - Houshang Amiri, Team - Red Truck Racing]
Mathias Guillemette - Trois-Rivières, QC [Coach - Pascal Morin, Team - XSpeed United]
Jackson Kinniburgh - Calgary, ON [Coach - Tanya Dubnicoff, Team - Digital Commerce Bank]
Ethan Ogrodniczuk - Vancouver, BC [Coach - Richard Wooles, Team - Glotman Simpson]
Sean Richardson - Vancouver, BC [Coach - Tim Sherstobitoff, Team - TAG Cycling]

Women's Track Endurance

Erin Attwell - Victoria, BC [Coach - Jenny Trew, Team - Cyclery Racing]
Ngaire Barraclough - Edmonton, AB [Coach - Alex Ongaro, Team - InstaFund La Prima]
Hayley Basterash - Edmonton, AB [Coach - Kevin Clark]
Miriam Brouwer - Cambridge, ON [Coach - Jenny Trew, Team - Cyclery Racing]
Devaney Collier - Edmonton, AB [Coach - Jenny Trew, Team - Cyclery Racing]
Adèle Desgagnés - Montreal, QC [Coach - Yannick Bédard, Team - Équipe Cycliste Québecor Stingray]
Lily Plante - Sutton, QC [Coach - Yannick Bédard, Team - Équipe Cycliste Desjardins-Ford]
Kaitlyn Rauwerda - Hamilton, ON [Coach - Chris Rozdilsky, Team - Cyclery Racing]
Callie Swan - Prince George, BC [Coach - Richard Wooles, Team - Macogep-Tornatech-Girondins de Bordeaux]
Sarah Van Dam - Victoria, BC [Coach - Richard Wooles, Team - Red Truck Racing]
Ruby West - Dundas, ON [Coach - Jeremy Powers, Team - Proximus-Alphamotorhomes-Dolticini CT]