December 2/20 5:31 am - TaG Cycling Goes Virtual

Posted by Editoress on 12/2/20

The ongoing pandemic has hit small businesses heavily, with those in the service industries affected the worst. That definitely includes cycling training studios, with a bewildering and constantly changing array of restrictions.
One of those businesses affected is TaG Cycling in British Columbia, founded by Olympians Lesley Tomlinson and Gina Grain. With cycling studios in Vancouver, Squamish and Whistler, they offer indoor cycling classes, clinics and coaching - all of which have been impacted by restrictions and lockdowns.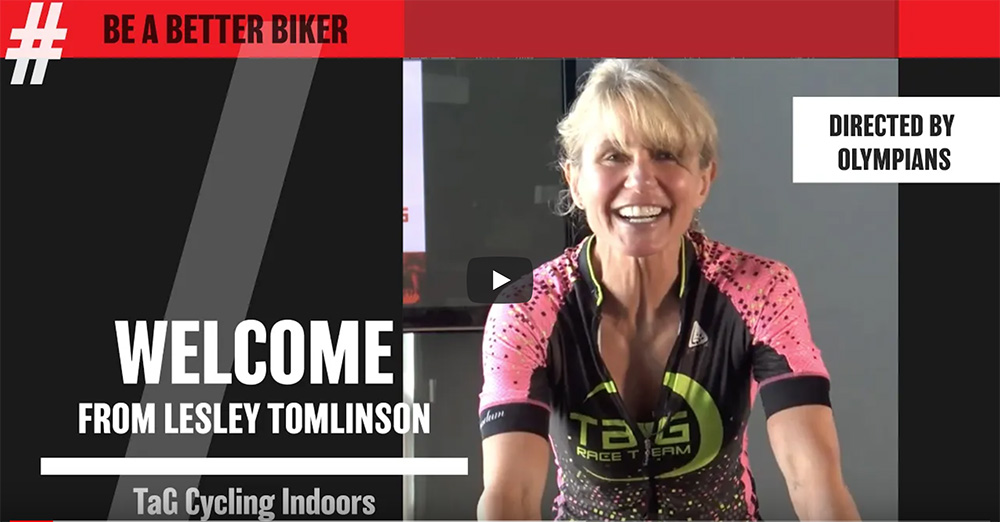 "We shut our studios down a week before it became a directive," said Tomlinson. "We have a lot of people who work in the medical industry who ride with us and they were passing along information. I remember sitting in front of our last class before we closed and thinking that I just didn't feel comfortable; I didn't know enough about what was going on - none of us did at that time. There was new information coming out every day."

So, they shut their doors to in-person classes and the next day Tomlinson did her first class by video and they created a Youtube channel.

"We have a number of programs that we do, so we just put them into a video format and invited people to use them free of charge. It was to keep the community inspired and riding and able to keep doing the workouts. That was the first step."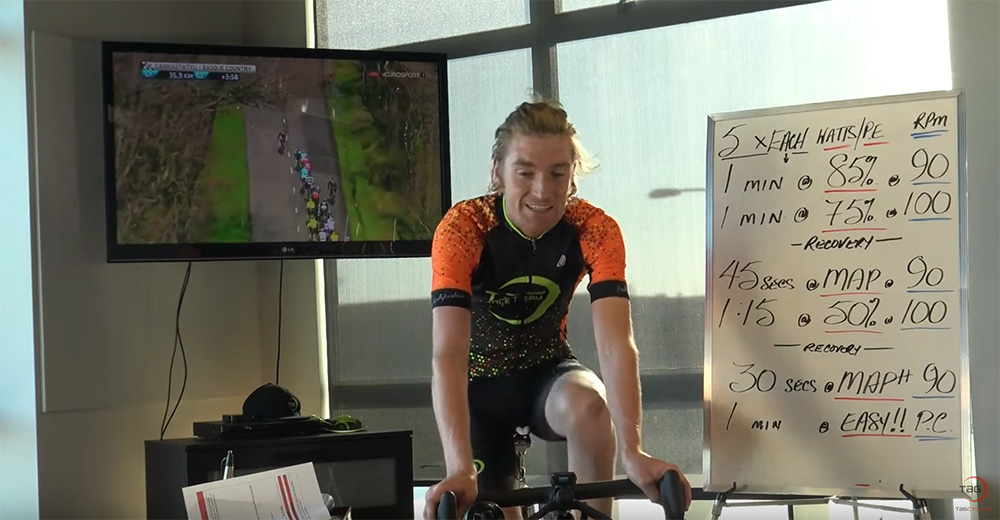 Only ten days after the first video, Tomlinson hosted her first online streaming class.

"We continued to video the workouts, but we started doing the interactive sessions using the Zoom format. We had some really big groups that were coming online; it has a different feel, for sure. The quality is something to work on and we are learning a lot about technology - we've got cameras and lights and sound systems ... a lot of learning!"

"Everybody is on different devices, so you are not only learning how to do what you do, but also how to help them. Someone's on an iPhone, someone's on an Android device, someone's on an iPad, and someone's on a computer ... all these things have different little tweaks that you have to learn. And then, to add to that, they could be on any one of 200 different trainers! So we've had to adapt our training sessions."

Currently, TaG is still posting videos to their Youtube channel as well as doing TaG Virtual livestreaming classes that people subscribe to. Riders can either join the live classes or access them on demand. In addition, they have begun offering private coached Zwift sessions with one of TaG's coaches, led by pro road rider Jordan Cheyne.

Visit TaG Cycling to learn more.