February 12/21 13:39 pm - Laurie Arseneault - A New Team & A New Category

Posted by Editoress on 02/12/21

On Thursday, Canada's Laurianne Arseneault was officially revealed to be a member of the new mountain bike team built around Emily Batty [see Laurie Arsenault Signs with Canyon Bikes for 2021]. Arseneault is one of Canada's up-and-coming stars, with four national championship titles (two each as a Junior and an Under-23), who has represented Canada four times at the world championships, finishing ninth at Mont-Ste-Anne in 2019. This year, she moves to the Elite ranks.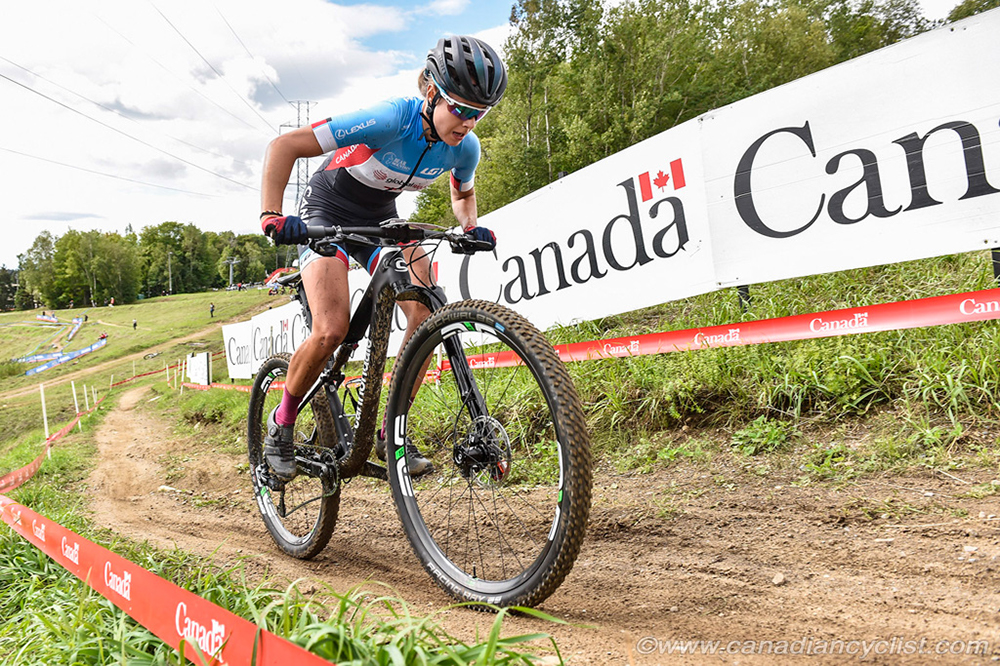 Mont-Ste-Anne World Championships 2019
We spoke with Laurie from Vancouver Island, where she is currently at a training camp with Emily Batty.

Canadian Cyclist: This is a new program for you; you haven't had a full team before and usually ride with the national team for international events.

Laurie Arseneault: Yes, it is a very big change in my career. It's a super nice surprise for me to have that this year, and I'm very happy with it. I've always done projects with the national team or with the Quebec team, so having a UCI team is new for me.

CC: You have quite a bit of experience racing internationally, but what is it going to be like having a pro team to support you?

LA: A pro team can change a lot of things. It will remove a lot of the stress of doing things on my own. It's more structured and people are there to help you perform the best you can. It makes a huge change.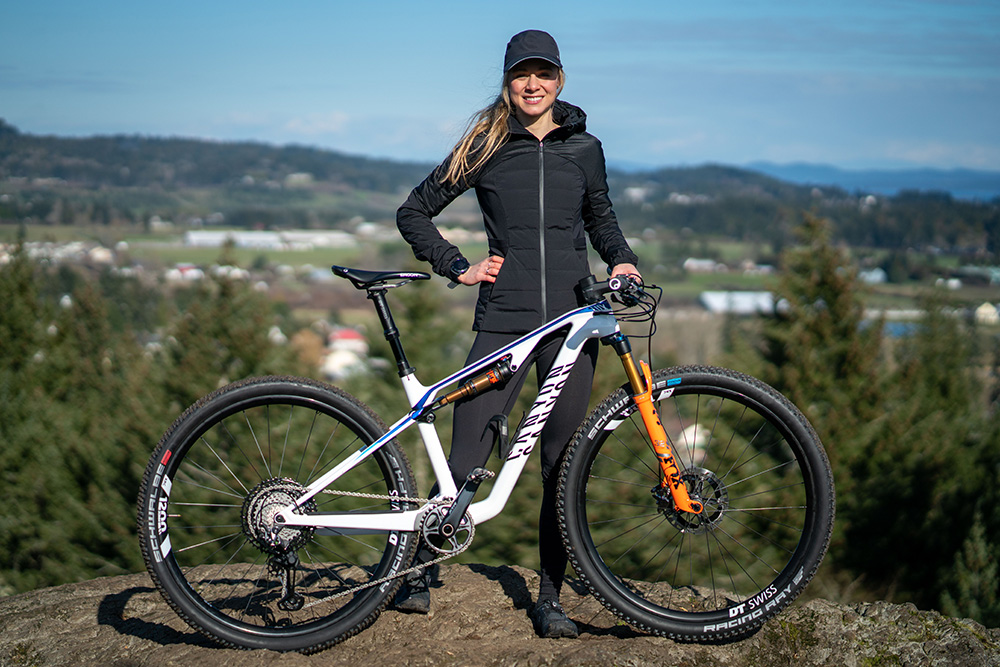 CC: This will be your first year as an Elite, with bigger fields and more experienced, stronger riders.

LA: I'm very excited about it; I've dreamed about it all my career. Of, course, it will be faster and longer races, but I'm very excited to get on the racing circuit and learn from it.

CC: You've raced with Emily as a team mate on the national team, but now you are racing with her as a team mate on a pro team, and you are doing a training camp with her.
Emily Batty and Laurianne Arseneault
LA: It does feel like a dream. I've never really raced with her, so it will be my first racing with her [in the same category] and training with her. She has so much experience, and she is so sweet and happy about what we are doing together. I'm happy to learn from her and follow her [path].

CC: Do you have an idea about your racing program is going to be? Obviously, the pandemic may change things quickly, but at this point what does your season look like?

LA: I think the beginning of the season will be a bit more difficult to attend the races, but we are aiming for the World Cups; that is the biggest goals for the team. We will try to do other races between the World Cups, but we don't know which ones yet. We are planning to go to Albstadt [Germany] and Nove Mesto [Czech Republic]. They are the first two races of the season, and for Canada it is part of Olympic qualification, so it's super important for the team to be there. They are both such great races; they are some of my favourites. So we will be there. We are going to try to do some racing before Albstadt [first World Cup, in early May]. I'm not sure which ones, but we want to race before the World Cups, for sure. It's a brand new team and new equipment, so we just want to have some experience before the World Cups.

CC: So how did you come to join this team, instead of a Quebec-based one like Pivot-OTE?

LA: I think that all of my opportunities led to this team. I always wanted a team like this and couldn't dream of a better one for me. I have ridden for other brands [of bicycles] before this, but this team happened at a very good time for me, so I jumped on it.

CC: It's your first year in Elite, so there are a lot of changes, but have you set any goals for yourself? With no Mont-Ste-Anne this year, it can't be that.

LA: Yes I know, it's very sad that there is no Mont-Ste-Anne. For me, it going to be a fascinating season. Having a team this year was a goal for me, so I already have that! My goals will be to get into the groove of the races and try to get higher in the UCI ranking, those kind of things. It's a learning year for me.