February 17/21 20:33 pm - Applications Open for Ride Like a Girl Program (B.C.)

Posted by Editoress on 02/17/21

Ride Like a Girl is now accepting applications from BC athletes for the 2021 mentorship program. This season, up to fifteen female mountain bike athletes between the ages of 12 to 18 years old will have the opportunity to be matched with pro-athletes in their cycling discipline.

Athletes selected for the program will have the opportunity to receive guidance, racing advice and have an opportunity to meet and ride with a professional athlete in their discipline. Among Ride Like a Girl's (RLG) 2020 mentors were well-known mountain bike athletes Lorraine Blancher, Jaime Hill, Kelli Sherbinin, Karaleen Gioia, and Kyleigh Stewart for downhill, Andreane Lanthier Nadeau for enduro, and for cross-country Sandra Walter, Carey Mark, Emilly Johnston, Elyse Nieuwold, Dawn Anderson, Tanya Allen, Julia Long and Zoe Dawson, as well as several other pros. Each of Ride Like a Girl's mentors are accomplished athletes with many years' experience in the mountain bike industry and racing backgrounds ranging from racing World Cups to national and provincial level events.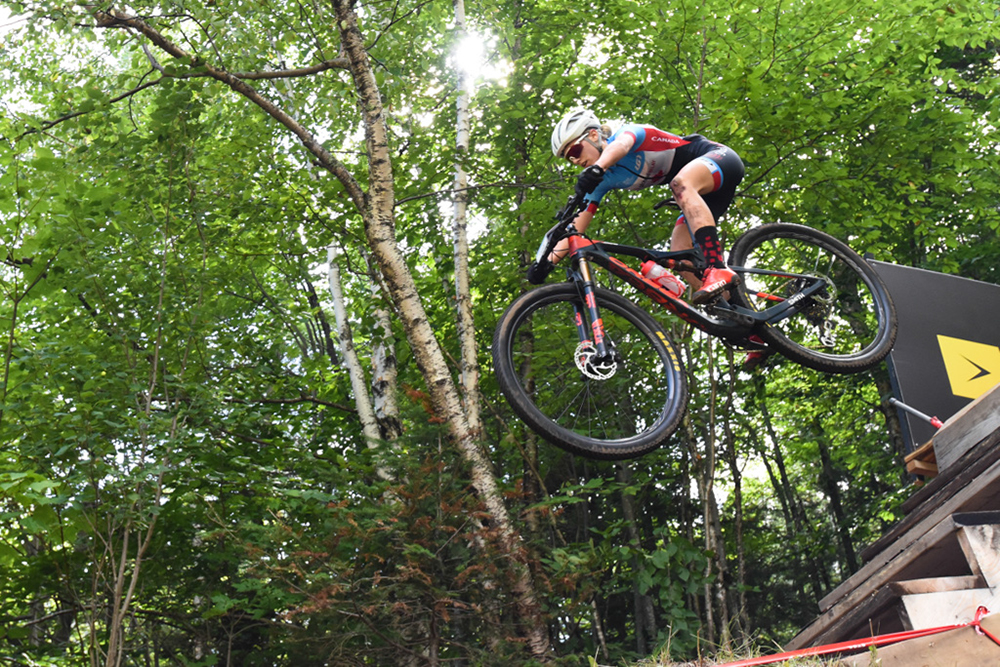 Emilly Johnston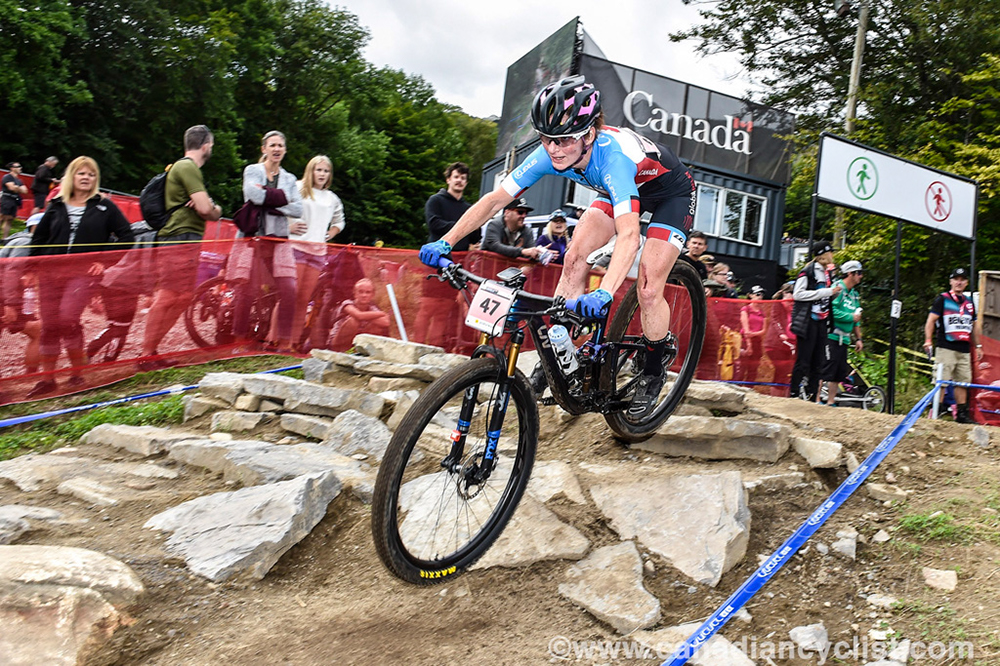 Sandra Walter
"I love being supported and inspired by a bunch of rad girls who are all working towards our dreams. Being able to get partnered with a mentor who has been/is going through what we want to do in the future is so inspiring," says Bella Caswell, a 2020 RLG downhill/enduro athlete. "To me, the best part of having a mentor is having that connection that you can reach out to for a ride, question and more. Knowing that someone is successful in your area of passion makes it super reassuring that I can do it if I work hard enough."

"Being a mentor is a great opportunity for me to show these youngsters how it can be done and outdone! I have no doubt that many of the girls in the program will kick my bum into retirement. Seeing youth coming up the ranks or discovering the sport is a two-way street of inspiration. It pushes me to keep growing and it shows them what they can dream of," says mentor Andreane Lanthier Nadeau (ALN), an EWS Pro and Rocky Mountain Team member.

"Ride Like a Girl is such a great opportunity for any young woman who wants to take her racing to the next level because it's a chance to connect with and learn from experienced veterans who have a ton of knowledge they are eager to share. If you are looking to up your game, apply to the Ride Like a Girl program and really plan to ask as many questions as you can and absorb as much information as possible," adds mentor Sandra Walter, a pro World Cup XC racer, and Liv Cycling athlete.

Ride Like a Girl offers athletes the opportunity to connect with other athletes their age, be matched with a mentor, and participate in events such as group rides, trail days and skills clinics. To adjust to the circumstances with the pandemic, in 2020, Ride Like a Girl introduced monthly mentor chats using Zoom on a wide range of topics including sports nutrition, overcoming obstacles, fears and setbacks, bike maintenance, goal setting, mental preparation, core strength, and many other topics. These chats enabled athletes from across the Province, from Rossland to Squamish to Cumberland, to connect with other athletes and mentors in the program, and a wide range of industry experts. Back by popular demand, the mentor chats will be an integral part of the 2021 program.

Ride Like a Girl is accepting applications until February 28, 2021.

Interested athletes must be between the ages of 12 to 18 years old, live in British Columbia, and have some racing/freeriding experience. Community involvement including coaching, trail building, helping with races and events, and other volunteer pursuits are an asset for applicants.

For more info and to apply, please visit ridelikeagirl.ca.