May 21/21 13:30 pm - Dirt Camp Celebrates 25th Anniversary (Quebec)

Posted by Editoress on 05/21/21

Dirt Camp, the longest-operating mountain bike camp in Canada, is celebrating its 25th anniversary in 2021. A specialized summer camp dedicated to the development of mountain bike and BMX skills for boys and girls aged six to 16, Dirt Camp improves the fitness and boosts the self-confidence of riders at all skill levels.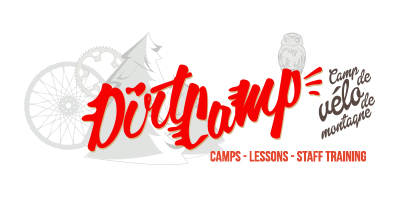 Jeff Silas founded the Development in Riding Technique (Dirt) Camp in 1996. As Director of the longest-operating mountain bike camp in Canada, Jeff and his team have set the national standard for mountain bike camps. Dirt Camp offers beginner, intermediate and advanced level boys and girls, aged six to 16, a bilingual/English immersion environment for improving mountain biking techniques. Dirt Camp is a Specialized Bicycles partner and member of the Fédération québécoise des sports cyclistes (FQSC). For more information, please visit dirtcamp.ca.

For the second consecutive summer, the COVID-19 pandemic has forced Dirt Camp to suspend overnight camping. This summer, Dirt Camp will operate exclusively as a day camp.

Pleased to continue its longstanding relationship with Bromont, montagne d'expériences, Dirt Camp will use the Club de Ski Bromont as its base of operations. This hillside facility is just steps away from Bromont's two main chairlifts and water park. Additionally, Bromont's BMX course, XC trails and pump track are located nearby.

"The pandemic has had a devastating impact on summer camps across North America," says Jeff Silas, Director, Dirt Camp. "However, by shifting from an overnight camp to a day camp, we anticipate a busy season. Since COVID-19 hit, I think most parents would agree that outdoor athletic activities are more important than ever for children and teenagers. Mountain biking is an ideal COVID sport because it's entirely outdoors and physical distancing is automatic."

"Our mission has always been to teach kids to ride mountain bikes safely and with confidence. The Dirt Camp experience promotes fitness and independence while providing an amazing opportunity to build long-term friendships. Reflecting on the past quarter-century, we have had the privilege of introducing more than 5,000 kids to mountain biking. That puts a smile on my face!" adds Jeff.

Dirt Camp is offering eight sessions from June 28th through August 20th. Each five-day session includes a daily nine-hour schedule of activities including morning ride, afternoon ride, repair and maintenance tutorials and trips to the water park. The cost is $839.00 per camper, per session. For details, please see dirtcamp.ca.